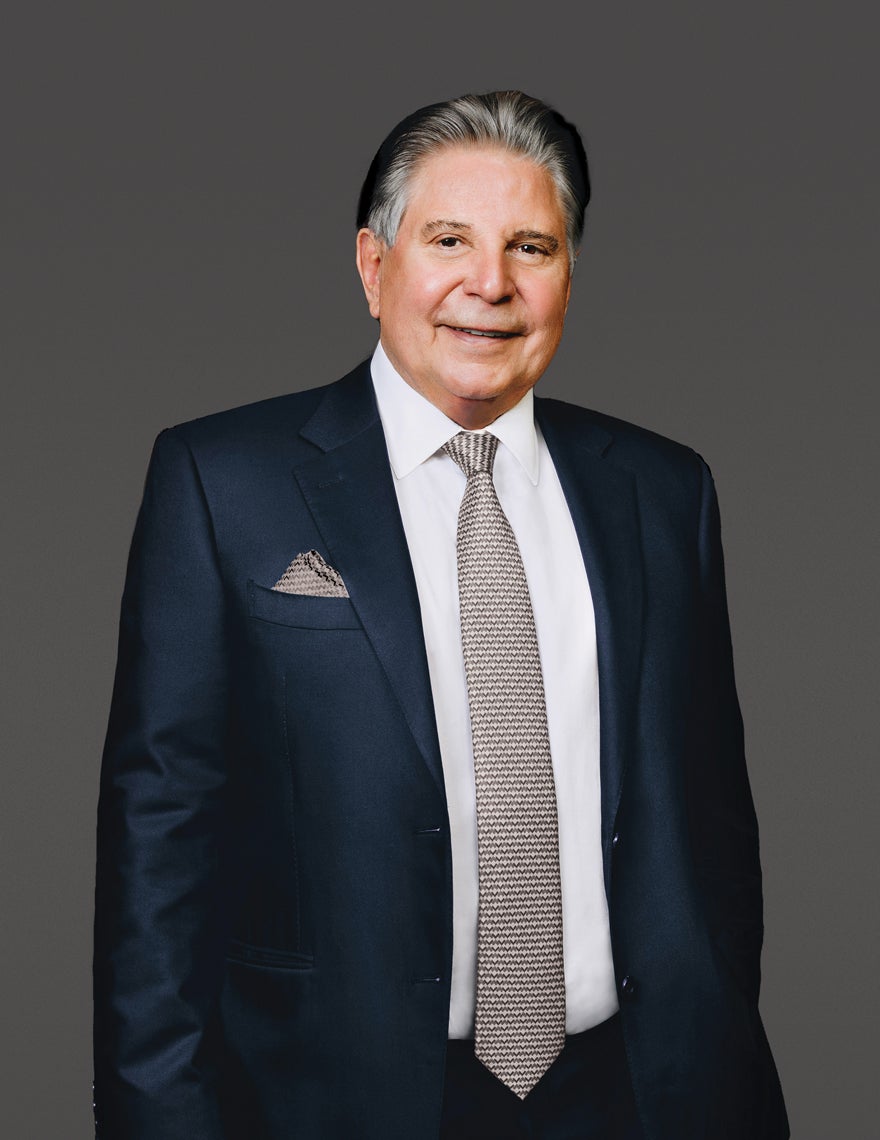 "With a strong increase in free cash flow and healthy balance sheet, TTI is well positioned to further expand our global cordless leadership position in the years to come."
TTI demonstrated the resilience of its business model in 2022 in a more challenging operating environment. After nearly doubling the revenue base from 2018 to 2021, we delivered 2.8% local currency sales growth in 2022 due to the extraordinary growth of the MILWAUKEE business.

Dramatic share gains driven by our cordless market leadership, superior new product innovation, geographic expansion, and our in-field marketing initiatives propelled our industry leading performance.

Our Power Equipment business, representing 93.0% of total sales, grew 5.5% in local currency. MILWAUKEE grew 21.8% in local currency, offsetting declines in our consumer and floorcare businesses. In our Power Equipment business, we generated low double-digit organic growth in Europe and ROW along with positive growth in our core North American business.

Gross margin improved for the 14th consecutive year, from 38.8% in 2021 to 39.3% in 2022. Mix improvement was primarily driven by the above market growth of MILWAUKEE, the success of our aftermarket battery business, margin accretive new product and manufacturing productivity. This more than compensated for margin pressure in Consumer as TTI reduced production to lower inventory levels.

TTI continued to execute on operational excellence. For the entirety of the 2020 to 2022 time period, we maintained unparalleled customer fill rates despite widespread disruption throughout global supply chains. We have successfully diversified our manufacturing footprint into Vietnam, Mexico and the US, while maintaining our world-class facility in China. Our updated manufacturing footprint improves efficiencies, accelerates speed-to-market and maximizes flexibility.

In 2022, we strengthened our leadership position in clean technology, environmental preservation, corporate accountability, and social responsibility. Significant progress was made in developing cordless products with zero emissions and noise pollution, while reducing the carbon footprint of our manufacturing processes. We also worked diligently towards reducing our absolute Scope 1 and Scope 2 Greenhouse Gas (GHG) emissions by 60% by 2030. This past year, we saw a 4% improvement in our emission intensity which resulted in a total reduction of 6,000 tonnes of CO2e emissions.

Financial Performance
TTI EBIT increased 0.8% to US$1.2 billion with margin up slightly to 9.1%. Net Profit declined 2.0% to US$1.1 billion due to higher interest expense. Earnings per share declined 2.0% to US58.86 cents.

We generated free cash flow of US$329 million, with a tremendous improvement in the second half. Working capital to sales finished the year at 21.2% compared to 20.9% a year ago. Importantly, days of finished goods inventory declined 3 days to 113 days at year end. Capital spending was reduced to US$581 million, coming off high investment levels in 2021.

The Board is recommending a final dividend of HK90.00 cents (approximately US11.58 cents) per share. Together, with the interim dividend of HK95.00 cents (approximately US12.23 cents) per share, this will result in a full-year dividend of HK185.00 cents (approximately US23.81 cents) per share, same as last year.

Outlook
TTI is well positioned to outperform the market in 2023. We have not only right-sized our SG&A cost base, but also streamlined our fixed overhead position and prudently managed our production levels while developing a stream of innovative new products. We remain highly confident in our ability to continue driving gross margin improvement through the itroduction of margin accretive new products and manufacturing productivity. With a strong increase in free cash flow and healthy balance sheet, TTI is well positioned to further expand our global cordless leadership position in the years to come.

Horst Julius Pudwill
Chairman
March 1, 2023
Chairman's Statement (PDF)
Chief Executive Officer's Message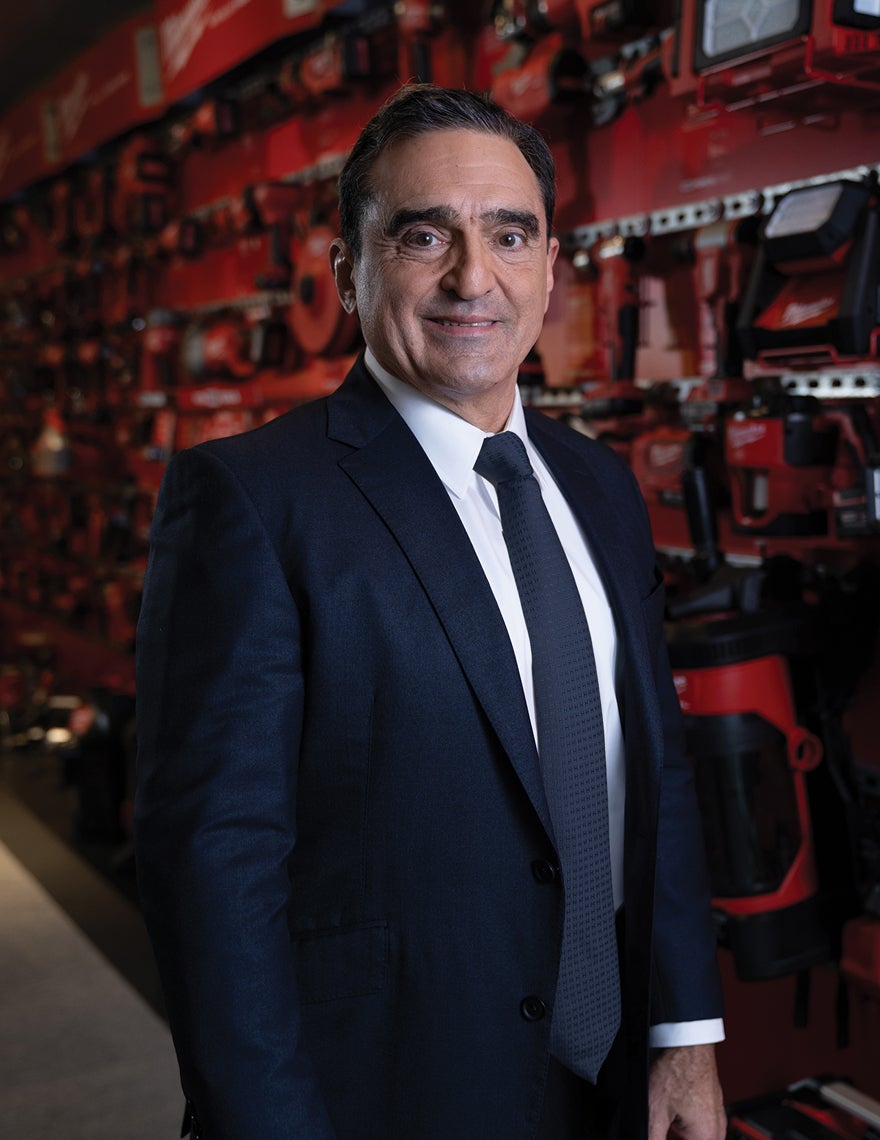 "The winning, high performance, high speed, transparent TTI culture we have inculcated throughout the company is a powerful driver of our results."
2022 was another successful year for TTI. We grew +2.8% in local currency to US$13.3 billion in sales, which is in addition to our exceptional +28% sales growth in 2020 and +35% growth in 2021. Gross Margin improved for the 14th consecutive year to 39.3% and EBIT also improved to US$1.2 billion.

Free Cash Flow was another highlight, finishing the year with US$329 million of positive cash generation. More importantly, we are well positioned to continue delivering strong financial performance and free cash flow in the years ahead.

It is our mission to convert users from products using legacy power sources like petrol, corded, manual, hydraulic, and pneumatic to our cordless solutions in the power tool, light equipment, outdoor products, and cleaning categories. Our technologically advanced cordless products command a premium in the market, especially within our MILWAUKEE business, which drives our continued gross margin improvement. In addition, the growth of our aftermarket battery business to US$1.3 billion in sales revenue in 2022, is another major driver of our gross margin accretion.

Powerful Brands
In 2022, our Flagship MILWAUKEE business delivered +22% growth in local currency. This is the 9th consecutive year with local currency growth over 20%, making MILWAUKEE the number one and fastest-growing global brand in the professional cordless power tool market. Beyond cordless, MILWAUKEE is also well known for innovation in power tool accessories, PACKOUT storage solutions, hand tools, and Personal Protective Equipment. One example of breakthrough innovation in 2022 included the launch of our MILWAUKEE BOLT compatible helmets and hard hats. These helmets provide greater protection from falling objects with customizable accessories that allows users to choose compatible face, ear, and eye protection, as well as other features that work together on the helmet.

RYOBI also continued to strengthen its leadership position in 2022 as the number one DIY tool and battery-powered outdoor brand worldwide. We are very excited about the strength of the new product pipeline within the RYOBI 18V ONE+, RYOBI 40V, RYOBI USB Lithium, and RYOBI 80V cordless platforms.

Geographic Expansion Success
Across the globe, our world-class international teams delivered excellent results in 2022. I could not be more proud of our continued success in Europe, where we have grown from a very small presence to a position of commanding cordless leadership. We also continued to make strong advancements across the Asian theater, led by our MILWAUKEE MX FUEL Light Equipment System rollout in Japan. Additionally, our results in Canada, Mexico, Australia, and New Zealand all significantly outperformed their respective markets.

Advanced Research and Development
TTI's success as a company is reliant on the introduction of high quality, margin accretive new products and our drive for advancing cordless technology only continues to intensify. We are a leader in recruiting highly sought-after software, electrical, and other technical engineers to accelerate the pace of our technological advancements. In 2022, we added another 879 engineers into our distinguished research and development system. Breakthrough products like the 4th Generation MILWAUKEE M18 FUEL Drill Driver launched in 2022 would not have been possible without the contributions of this advanced talent.

Not only are these 4th Generation tools more powerful, faster, quieter, cooler, lighter, more compact, equipped with electronics to charge faster and extend battery life cycle, but they are also the first in the industry to utilize Machine Learning. The advanced electronics within the tool leverage a combination of real-life and machine data points to allow the tool to react to situations where it needs to shut down the tool's motor to prevent over-rotation and potential injuries to users. The future of this Machine Learning technology within the cordless power tool, light equipment, battery-powered outdoor, and cleaning categories is very exciting.

Sustainability
Responsible sustainability practices are embedded deep into our culture at TTI but are especially engrained in our product development processes. The selection of environmentally-friendly raw materials, responsibly mined natural elements, and vendors with impeccable safety standards are all required. Even more importantly, we believe we are leading the industry in cleantech cordless products that lower the end user's carbon emission output, noise pollution, and improve the end user's safety.

World Class Global Supply Chain
The bold investments we have made to enhance our manufacturing and distribution capabilities have increased the agility of the company, accelerating our speed to market while maximizing operational flexibility. We have now expanded beyond our world-class manufacturing center in China, into Vietnam, Mexico and the United States. I am especially excited about the opening of our new, state-of-the-art, hand tool factory in West Bend, Wisconsin. This factory will set a new standard for hand tool manufacturing with proprietary automation that improves safety and operational efficiencies.

Exceptional People
Since its beginning over 15 years ago, the TTI Leadership Development Program has supported our growth by creating a pipeline of future leaders across the engineering, sales, marketing, purchasing, supply chain, manufacturing, and finance disciplines. In 2022, we continued to infuse the program with 1,830 high potential graduates from top universities worldwide. These graduates bolster our high-performance culture and continue to develop into leadership roles of increasing responsibility over time. Since joining the program off the college campus, we now have 1 LDP graduate in a Business Unit President position, 36 Vice Presidents, 63 Directors, and over 1,000 in Manager level positions. We are committed to developing even more LDPs into meaningful leadership roles throughout the organization in 2023 and beyond.

We also have the deepest senior management team in the industry, with many executives in place for over a decade. I am thankful for the commitment and dedication of our highly talented team and believe this is a powerful competitive advantage that powers our continued growth.

Breakthrough Leadership
The winning, high performance, high speed, transparent TTI culture we have inculcated throughout the company is a powerful driver of our results. We launched the "Breakthrough Leadership" management training initiative in 2019 to catalyze and perpetuate our TTI culture and to develop strong leadership and strategic skills throughout the company. Each year, top worldwide leaders meet for an intensive session on company objectives and strategies, organizational development, culture building, and leadership. These powerful sessions result in many new relationships and new perspectives to help the team reach their full potential. Additionally, the attendees leave the sessions energized to pursue breakthrough changes and intensify our culture throughout their organization.

A Vision for Cordless Leadership
While we were encouraged with our performance throughout a challenging 2022, we are especially excited about the plans we have in place for the next five years. It is through our bold strategic direction, operational excellence, exceptional team, and TTI culture that we have consistently delivered on our goals of outgrowing the market, driving gross margin improvement, growing EBIT faster than sales, and delivering strong cash flow. The recent investments we've made in new product development, manufacturing, logistics, geographic expansion, and in-field marketing initiatives have created a strong foundation for our continued growth. We are well positioned to continue to extend our global cordless leadership while delivering strong financial performance.

I feel incredibly fortunate for the partnership and support of our Chairman, Horst Pudwill, and Vice-Chairman, Stephan Pudwill. I'd like to thank them for their tremendous leadership in 2022 and look forward to the years of partnership ahead. Together, we share a vision for building and growing a great company.

Joseph Galli Jr
Chief Executive Officer
March 1, 2023
CEO's Message (PDF)
Financial Highlights
14thCONSECUTIVE YEAR OF
GROSS MARGIN
IMPROVEMENT
+54 bps
View Chart
14thCONSECUTIVE YEAR OF
GROSS MARGIN
IMPROVEMENT
+54 bps
---
Driven by:
Market growth of MILWAUKEE
Success of our aftermarket battery business
Margin accretive new product
Manufacturing productivity
Revenue
US$13,254 million
View Chart
Revenue
US$13,254 million
Delivered 2.8% local currency sales growth in 2022
EBIT
US$1,201 million
View Chart
EBIT
US$1,201 million
Increased 0.8% to US$1.2 billion with margin up slightly to 9.1%
Dividend per Share
US23.81 cents
View Chart
Dividend per Share
US23.81 cents
The Board is recommending a final dividend of US11.58 cents which result in a full-year dividend of US23.81 cents
Working capital
as % of sales
21.2%
View Chart
Working capital as % of sales
21.2%
Working capital to sales finished the year at 21.2% compared to 20.9% a year ago
Financial Highlights
2022
US$' million
2021
US$' million

Changes
Revenue
13,254
13,203
+0.4%
Gross profit margin
39.3%
38.8%
+54 bps
EBIT
1,201
1,192
+0.8%
Profit attributable to Owners of the Company
1,077
1,099
(2.0%)
Basic earnings per share (US cents)
58.86
60.04
(2.0%)
Dividend per share (approx. US cents)
23.81
23.81
-
Chairman's Statement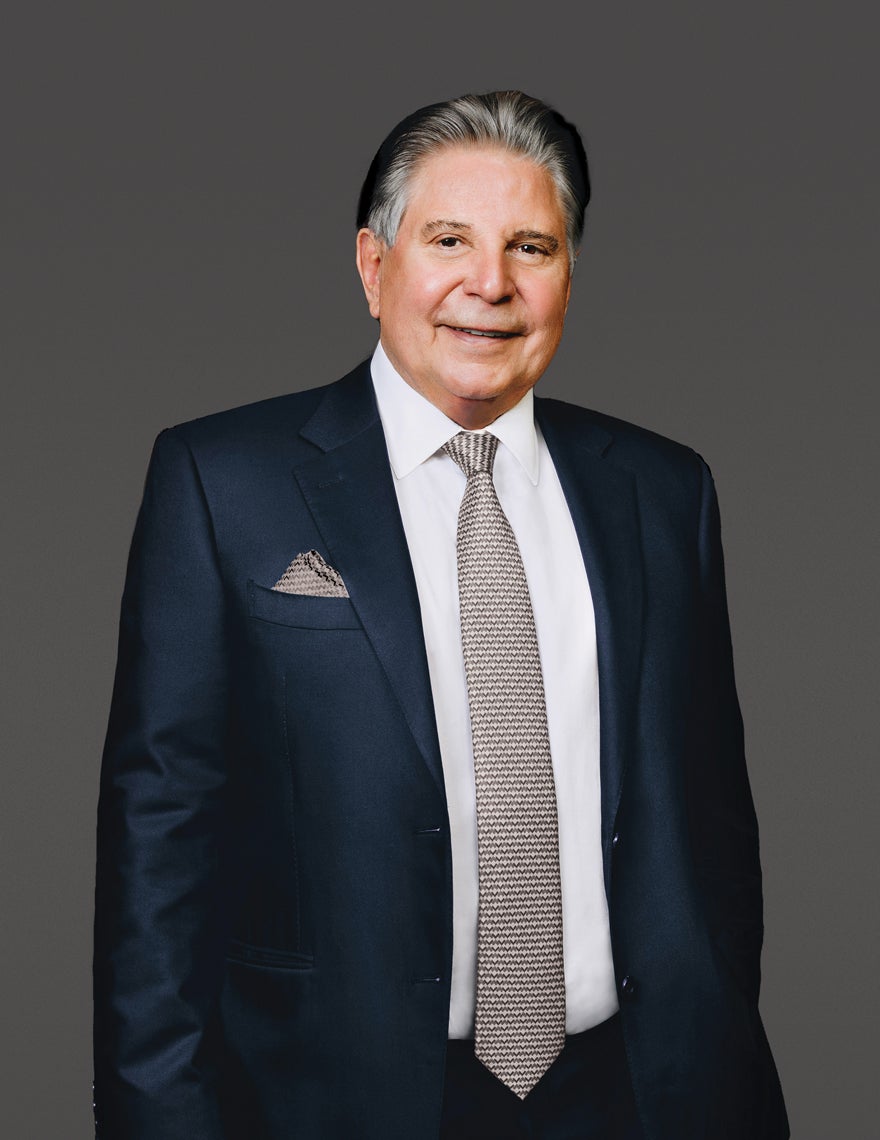 "With a strong increase in free cash flow and healthy balance sheet, TTI is well positioned to further expand our global cordless leadership position in the years to come."
Horst Julius Pudwill
Chairman
Chief Executive Officer's Message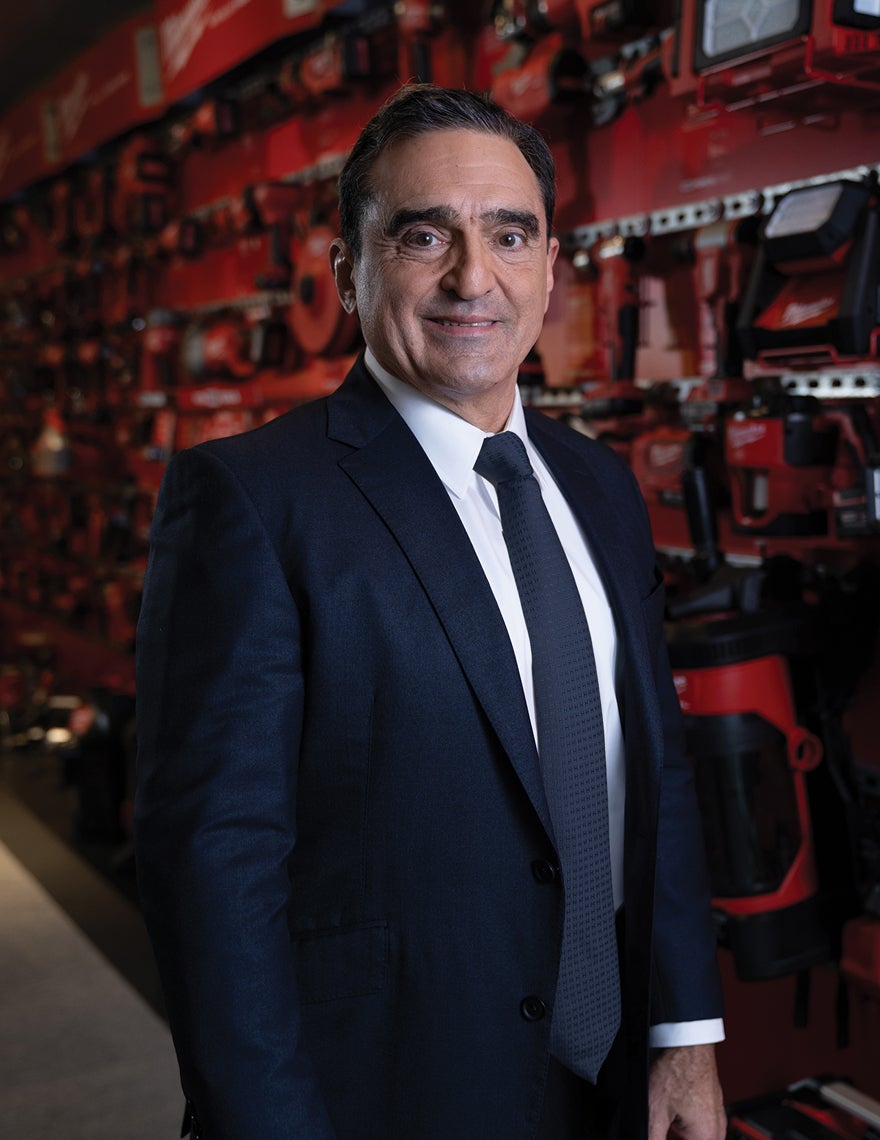 "The winning, high performance, high speed, transparent TTI culture we have inculcated throughout the company is a powerful driver of our results."
Joseph Galli Jr
Chief Executive Officer
Strategic Drivers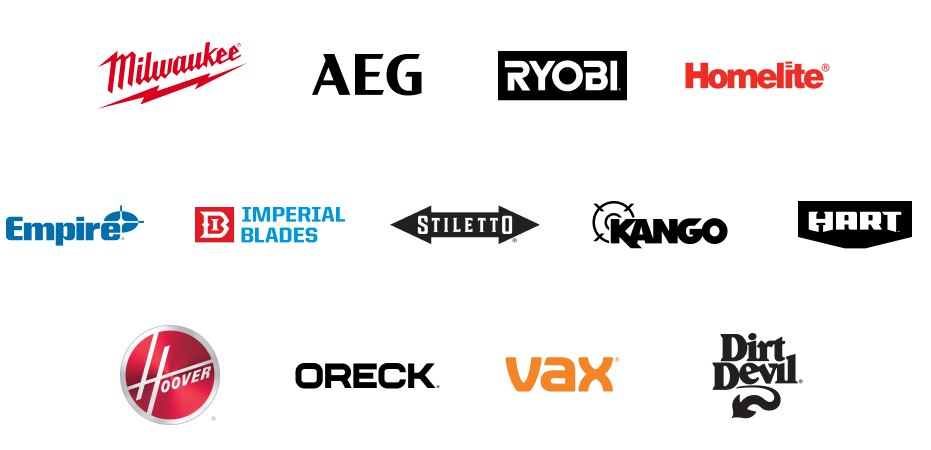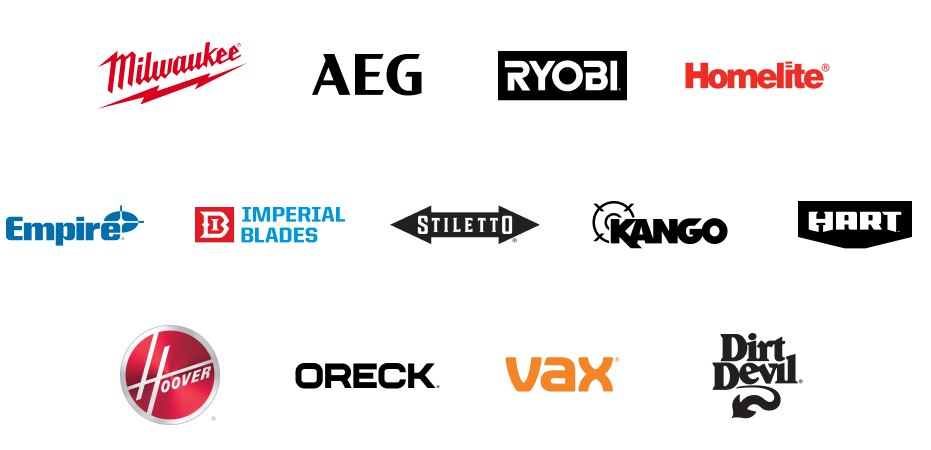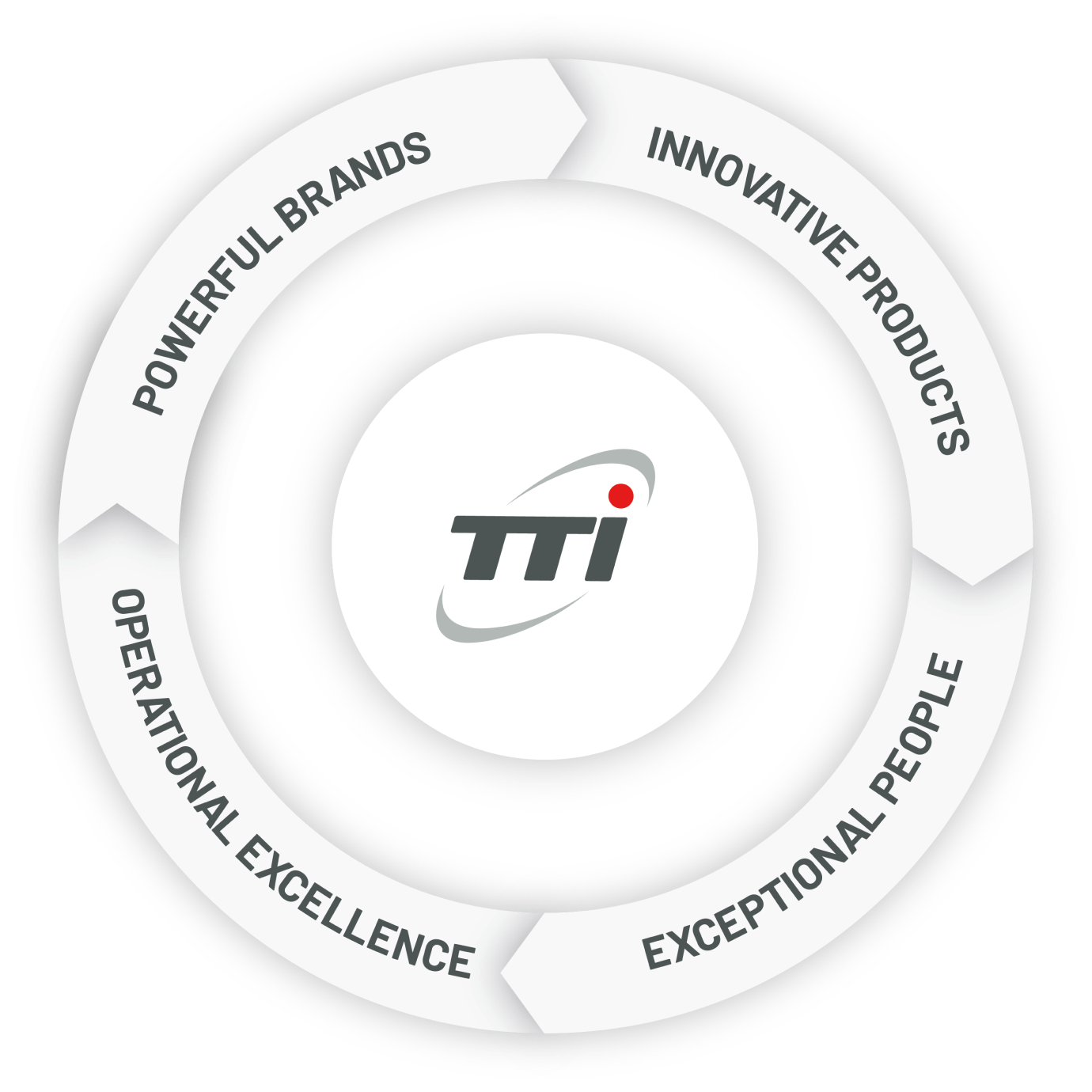 TTI is a global strategy-based organization. We have been diligent in researching and refining the key concepts for ongoing sustainability and growth. Early on, leadership identified four strategic areas that would drive our success: Powerful Brands, Innovative Products, Exceptional People and Operational Excellence.

The synergy in our four strategic drivers creates a culture of disruptive innovation and execution resulting in world-class, powerful brands. This dynamic structure of interconnectivity not only maximizes growth and improvement in every area of our company; but also, delivers the innovative, high-quality driven products needed by consumers and professionals around the world.
Financial Highlights Trade Vertical Innovation:

Diversified & Disruptive
It all starts with the user. We don't make assumptions. Instead, we set out to deliver disruptive innovation by getting out on the jobsite, alongside trade professionals, to understand their challenges – the frustrations, the needs, and previous limitations. We set out to completely rethink a solution with new-to-world technology and unparalleled levels of design and engineering. Whether it's bringing cordless power to traditionally corded or gas products and manual activities, or advances to fundamental tools and equipment, MILWAUKEE's focus is on working directly with users to help improve their productivity and safety.
Cordless System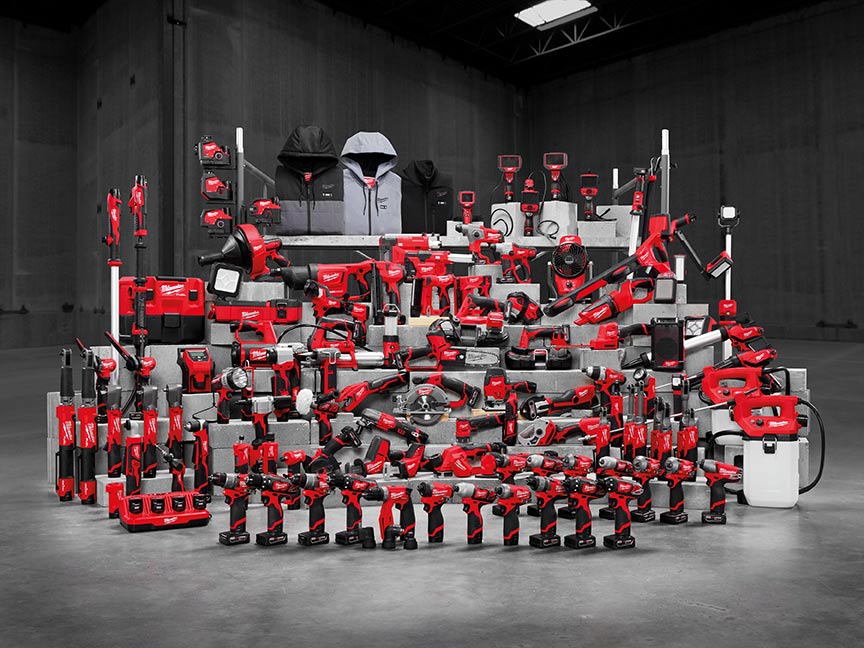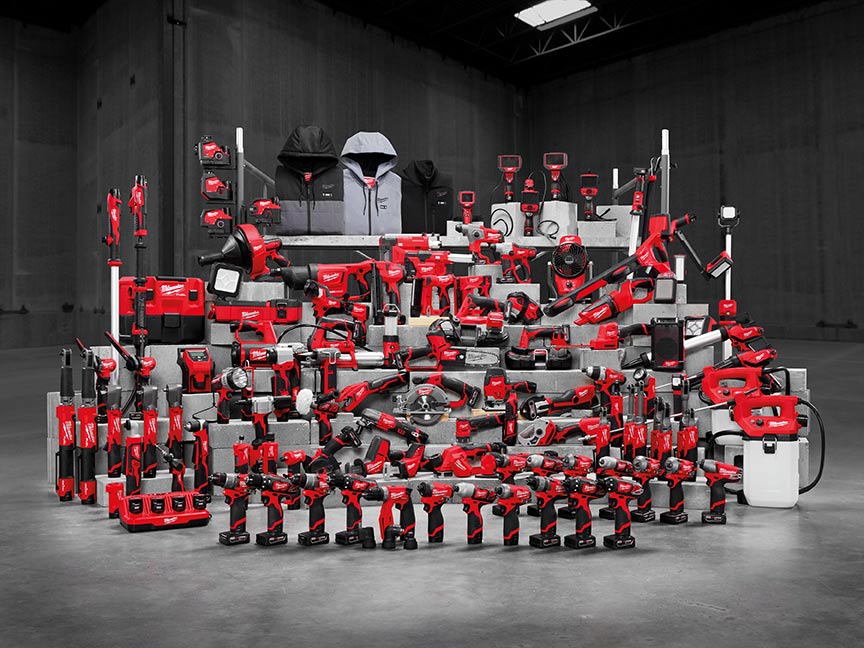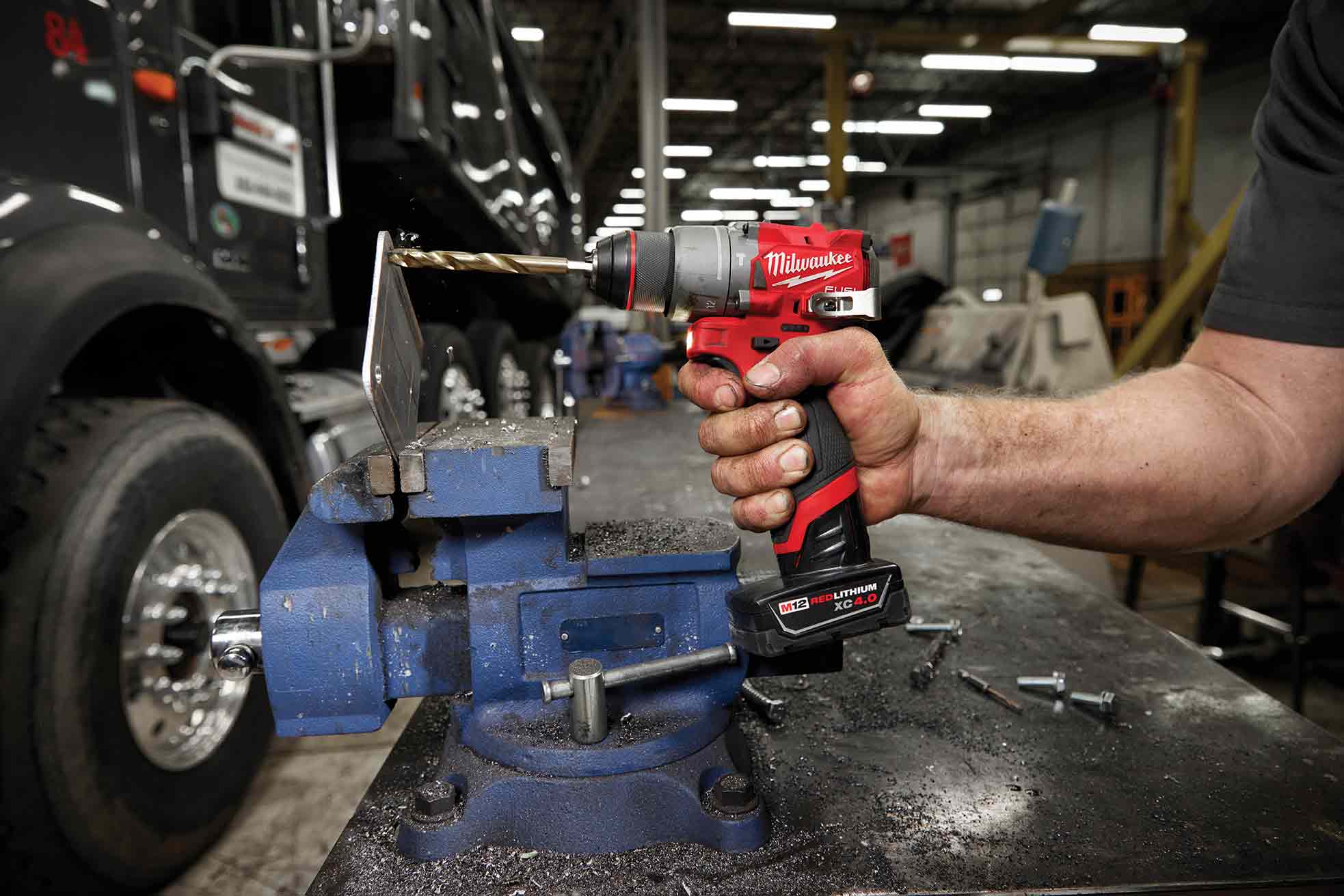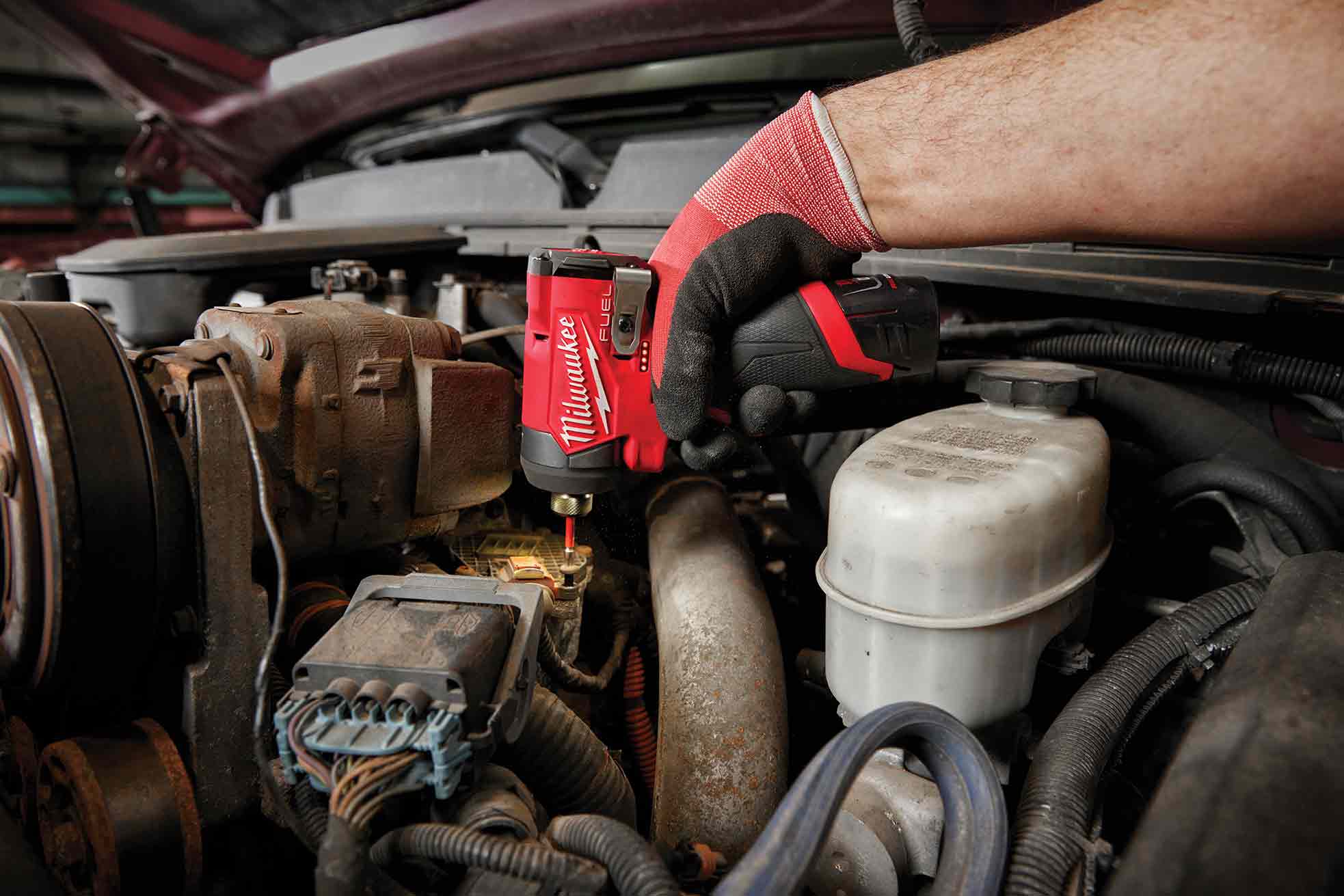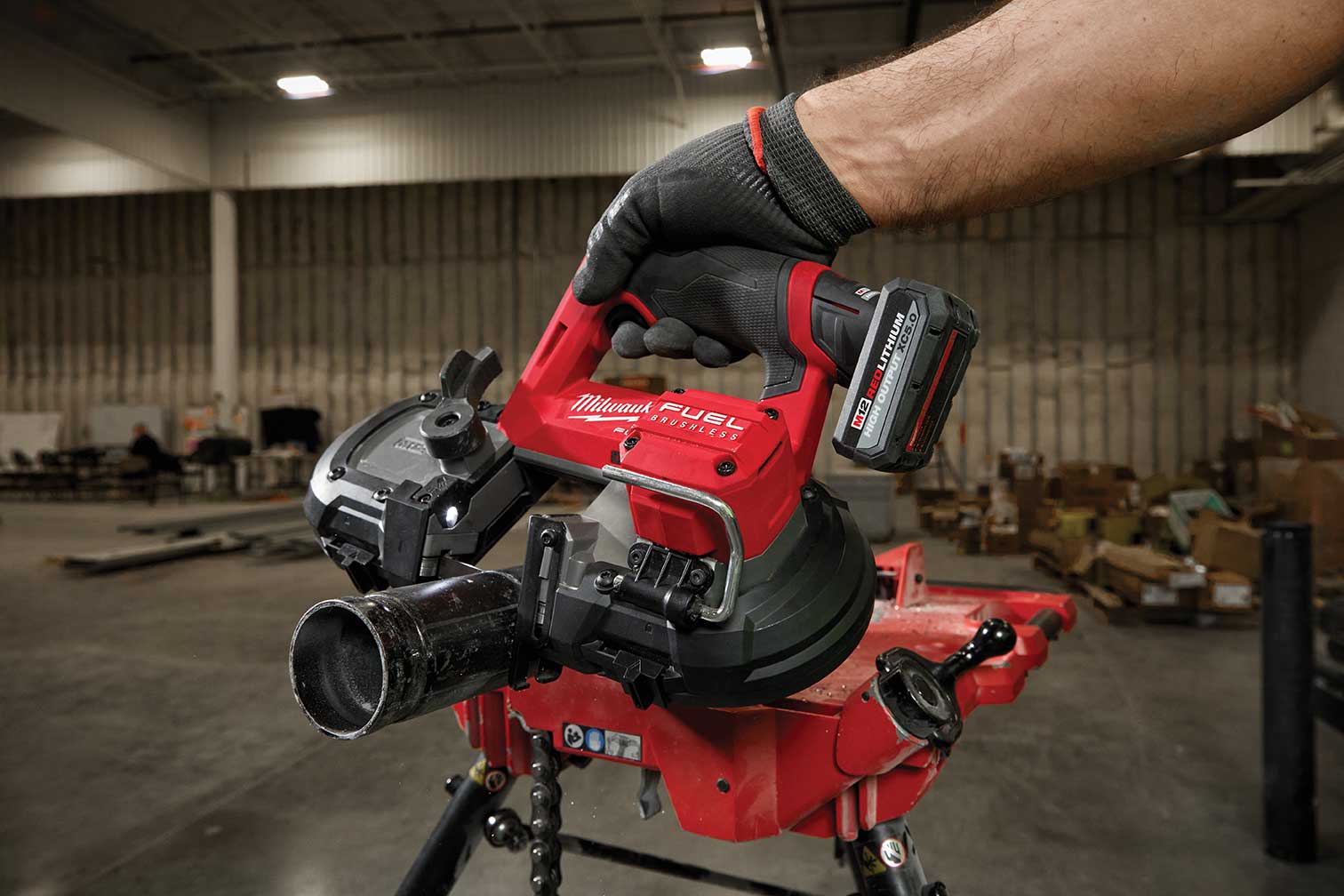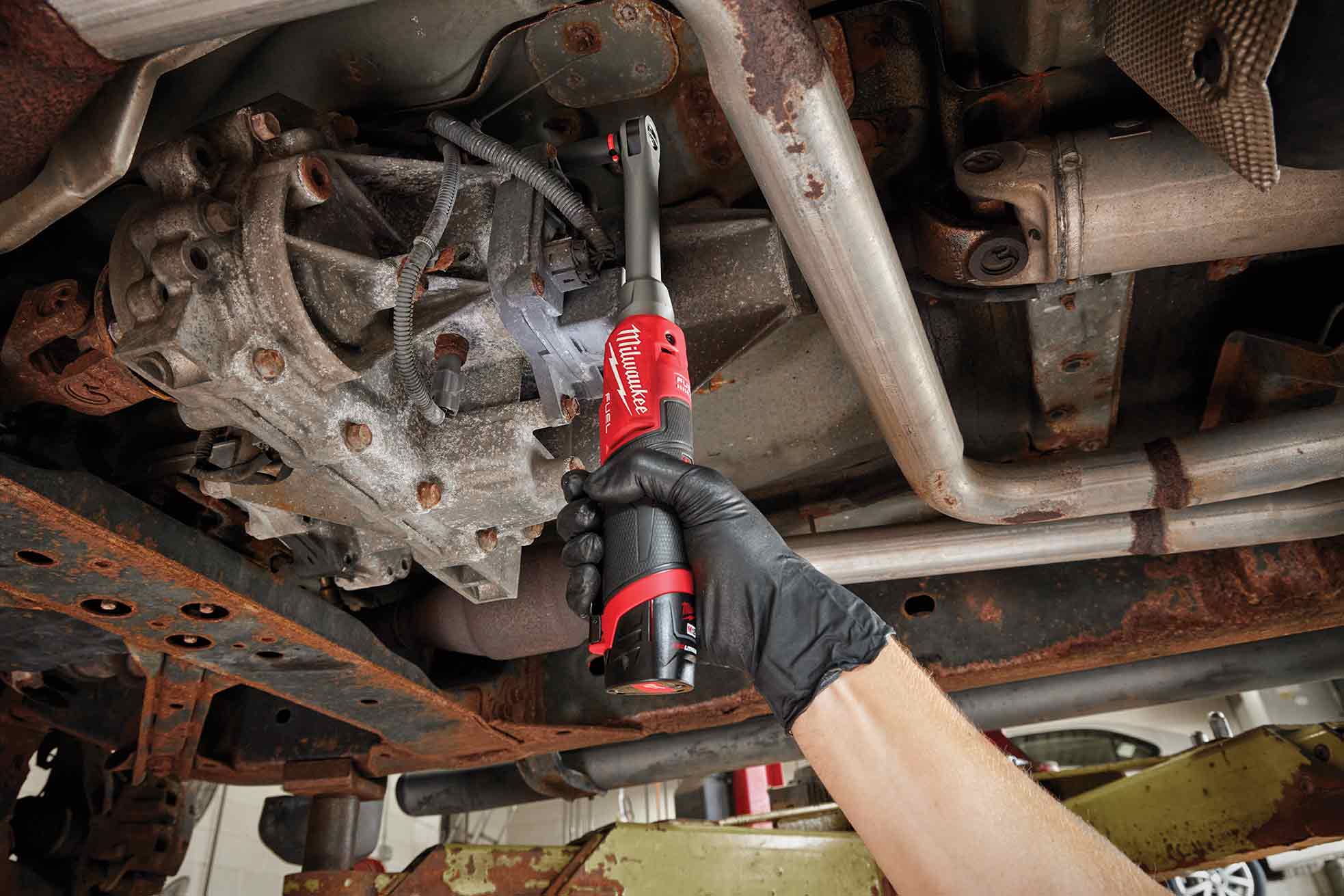 MILWAUKEE continues to lead the subcompact category with innovative solutions that deliver portable productivity and performance. In 2022, we set a new standard within the subcompact drilling and driving class with the introduction of the new M12 FUEL 1/2" Hammer Drill/Driver and M12 FUEL 1/4" Hex Impact Driver. The M12 FUEL 1/2" Hammer Drill/Driver is the industry's most powerful subcompact hammer drill while the M12 FUEL 1/4" Hex Impact Driver is the industry's fastest subcompact impact driver. Each of these breakthrough products are also the most compact solutions in their respective categories.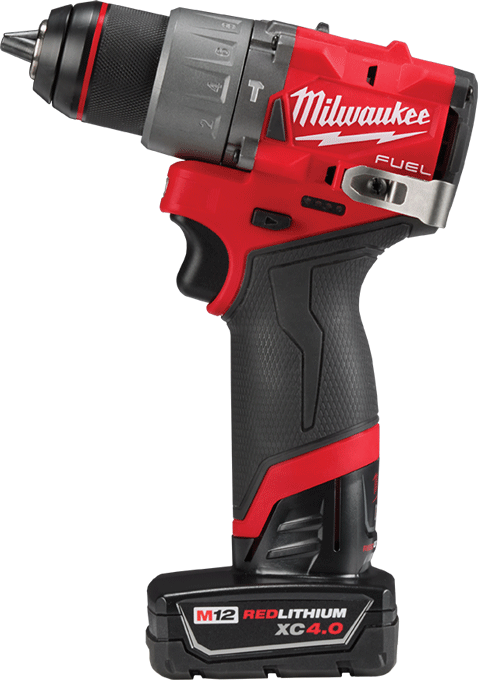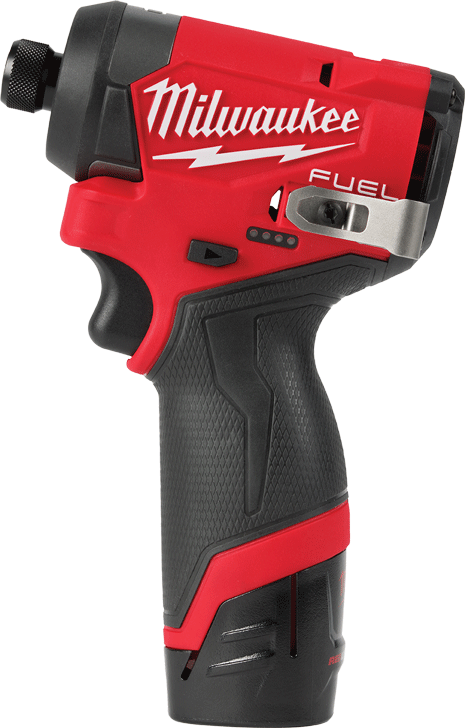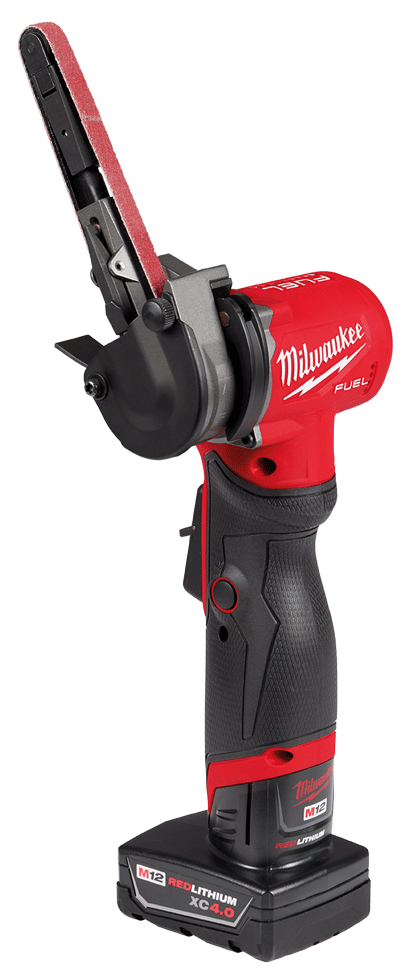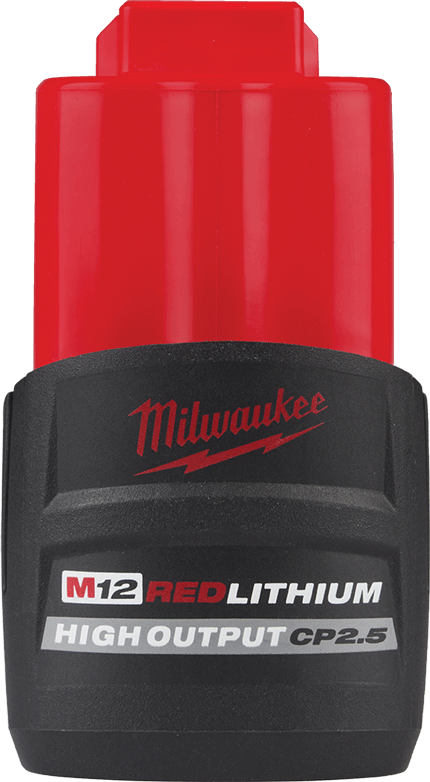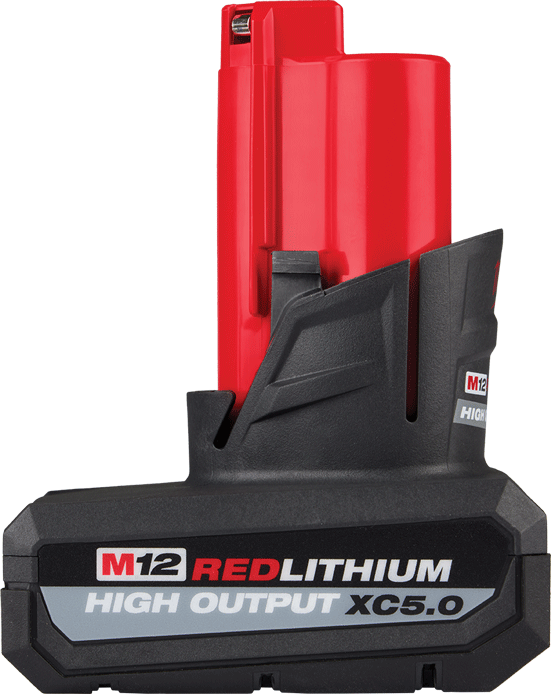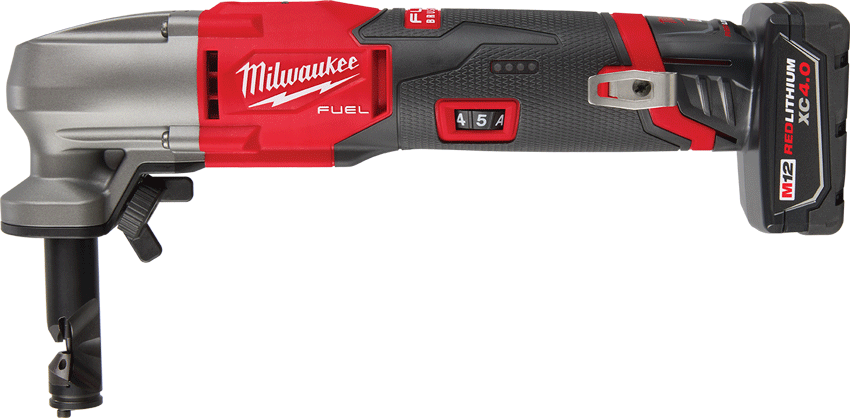 Cordless System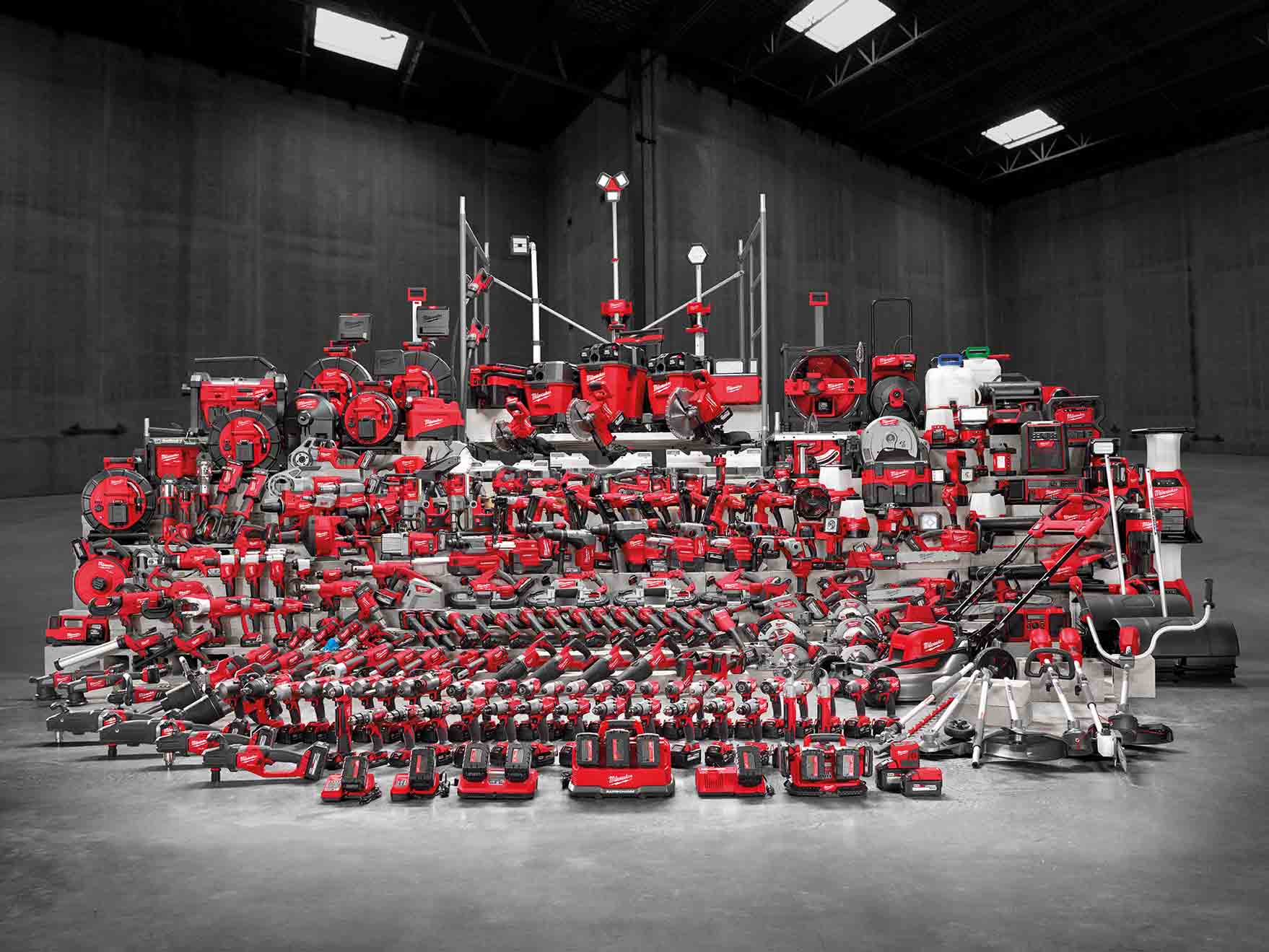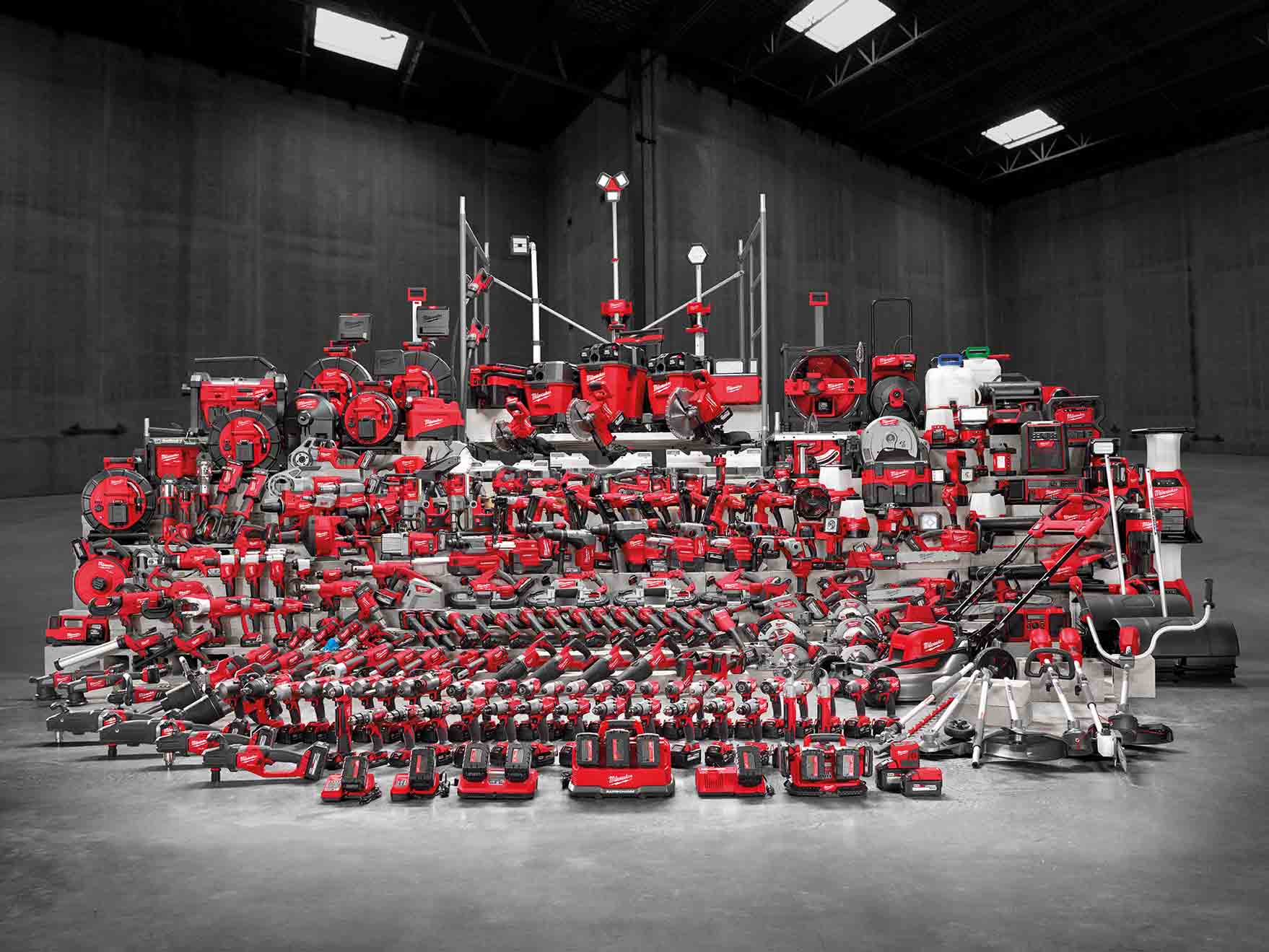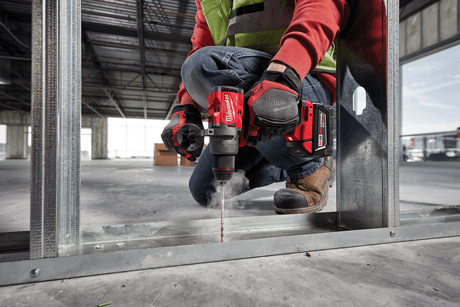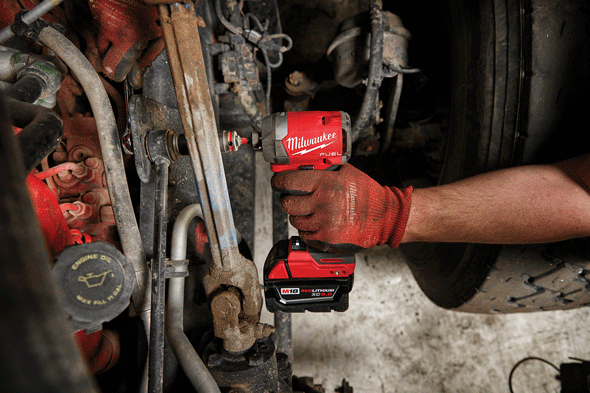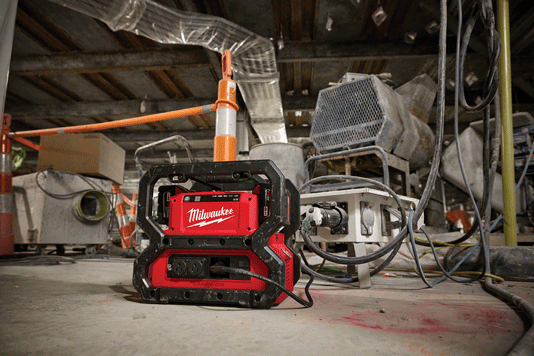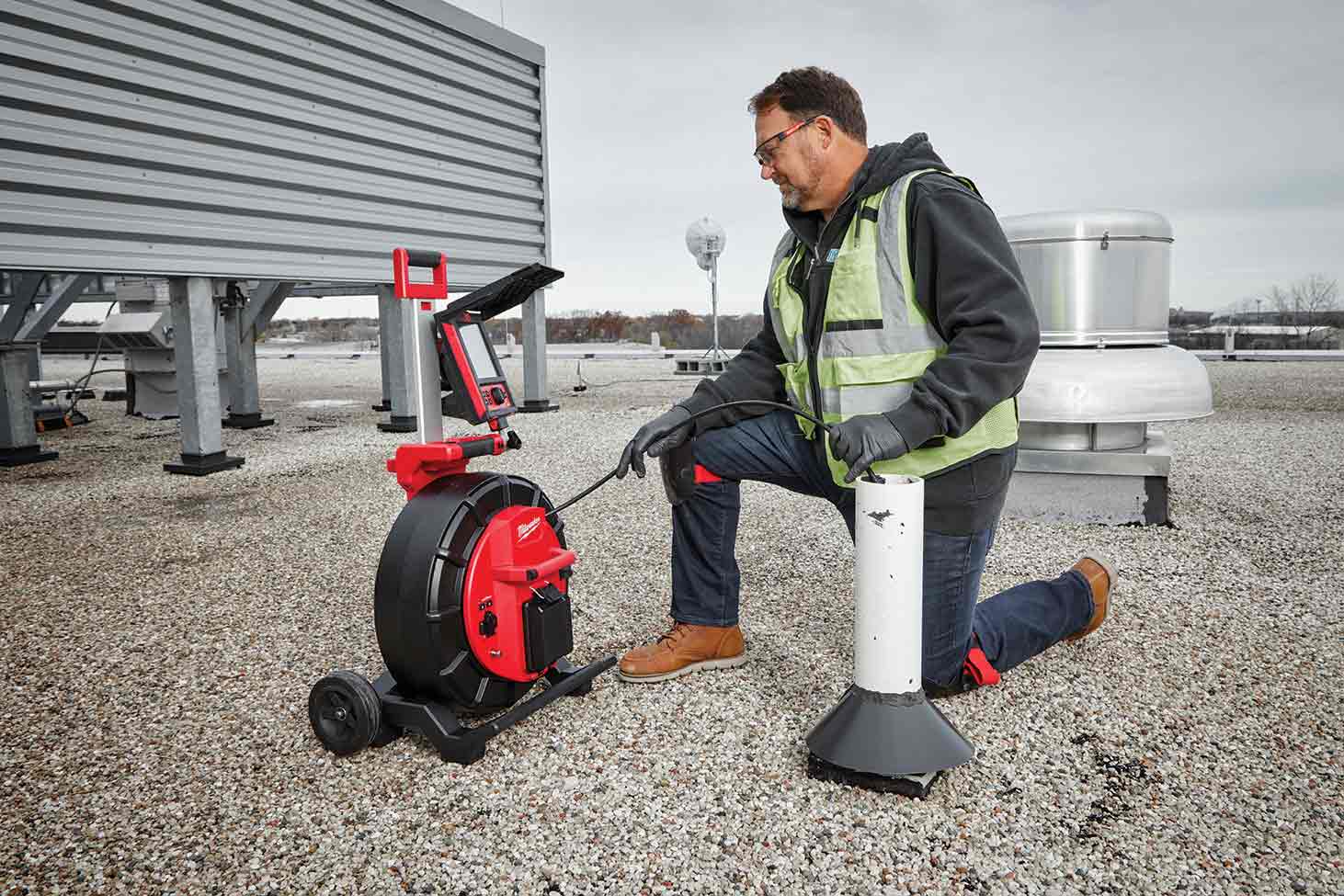 Evolving alongside constantly changing jobsite needs, MILWAUKEE delivered the next generation of high-performance drilling and driving solutions with the introduction of the new M18 FUEL 1/2" Hammer Drill and M18 FUEL 1/4" Hex Impact Driver. The new M18 FUEL 1/2" Hammer Drill and M18 FUEL 1/4" Hex Impact Driver are the most powerful solutions on the market, delivering the fastest driving speeds with enhanced safety features. Additionally, 2022 brought the introduction of important charging and power supply solutions to the M18 platform with the new M18 PACKOUT Six Bay Rapid Charger and M18 CARRY-ON 3600W/1800W Power Supply.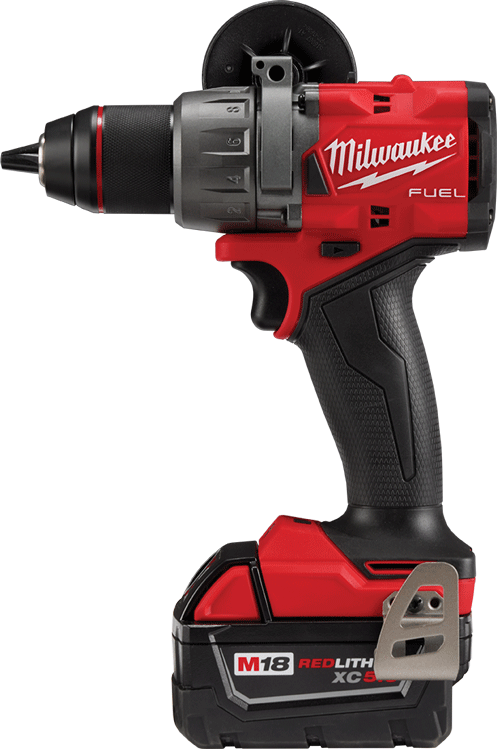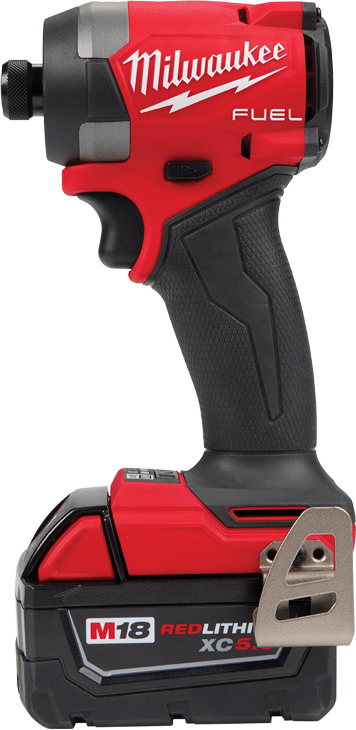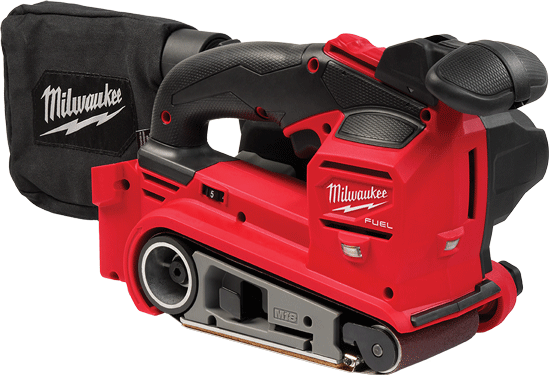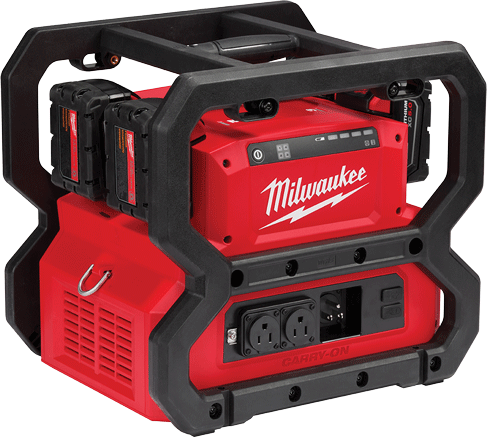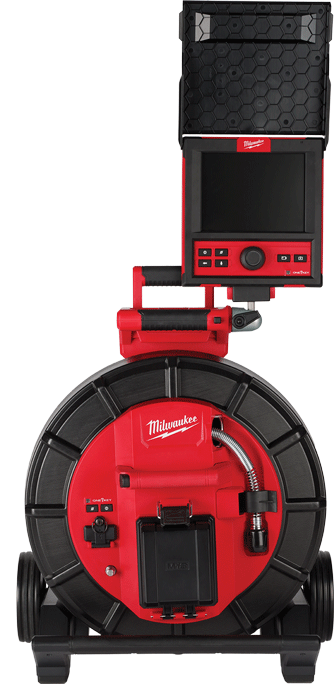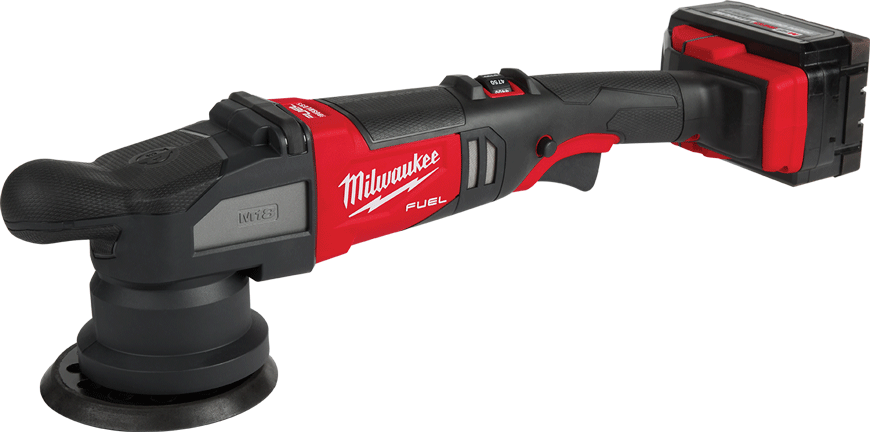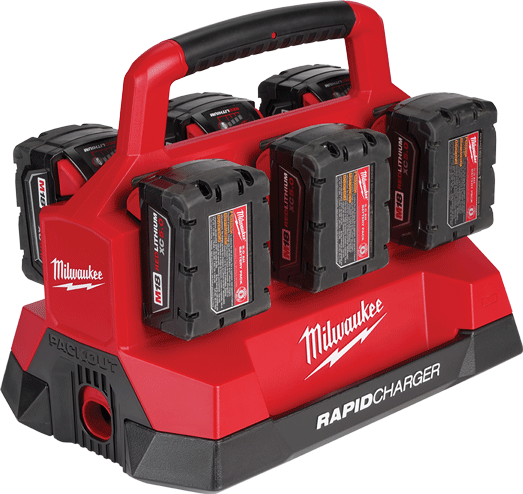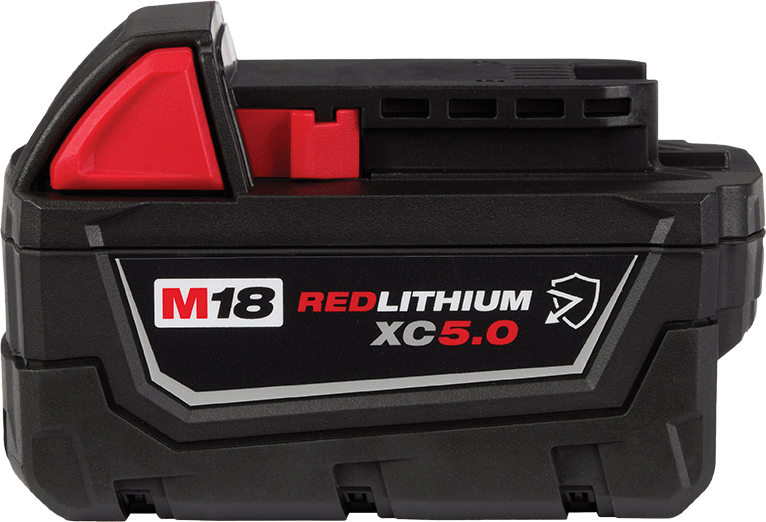 Cordless System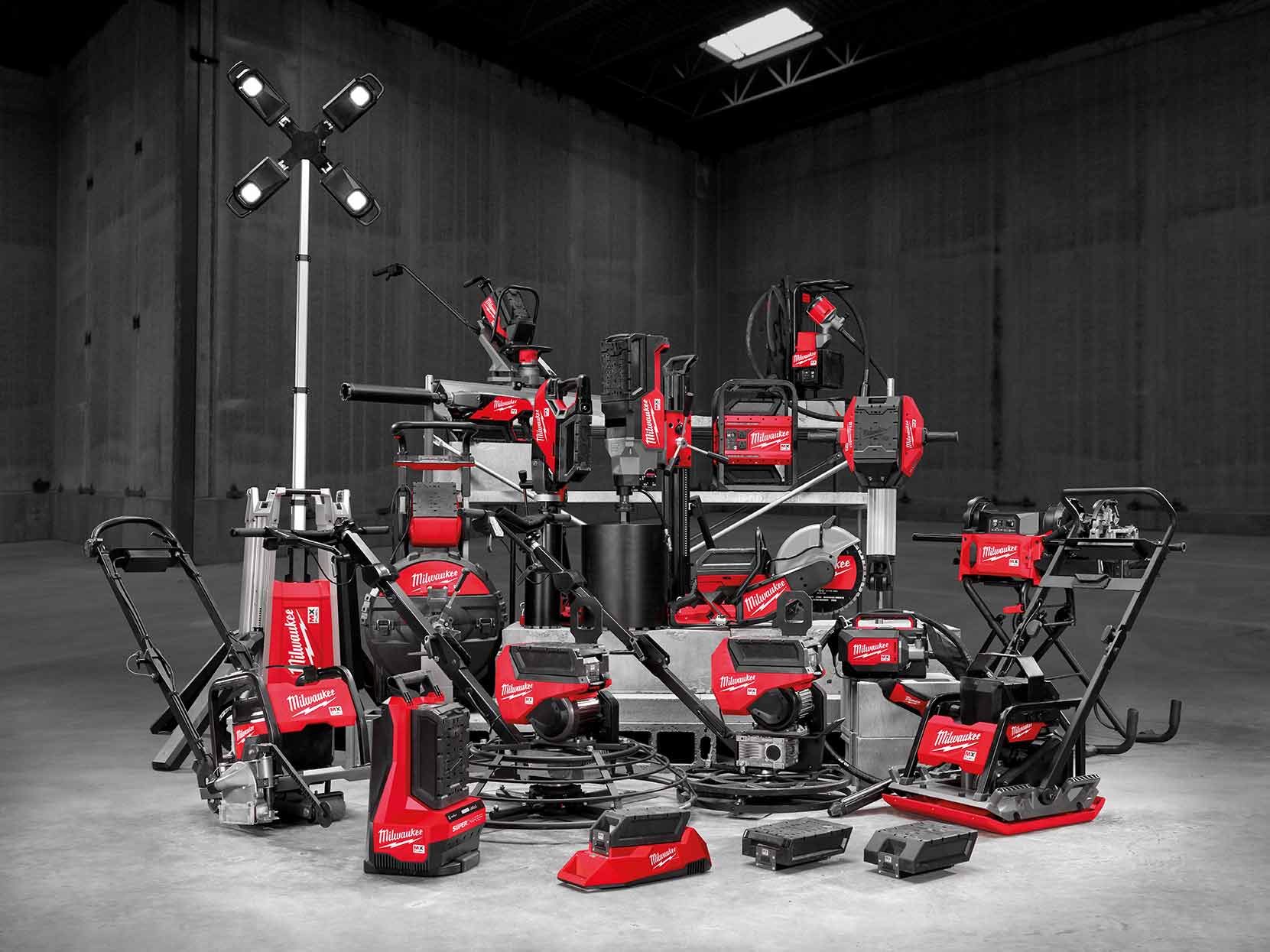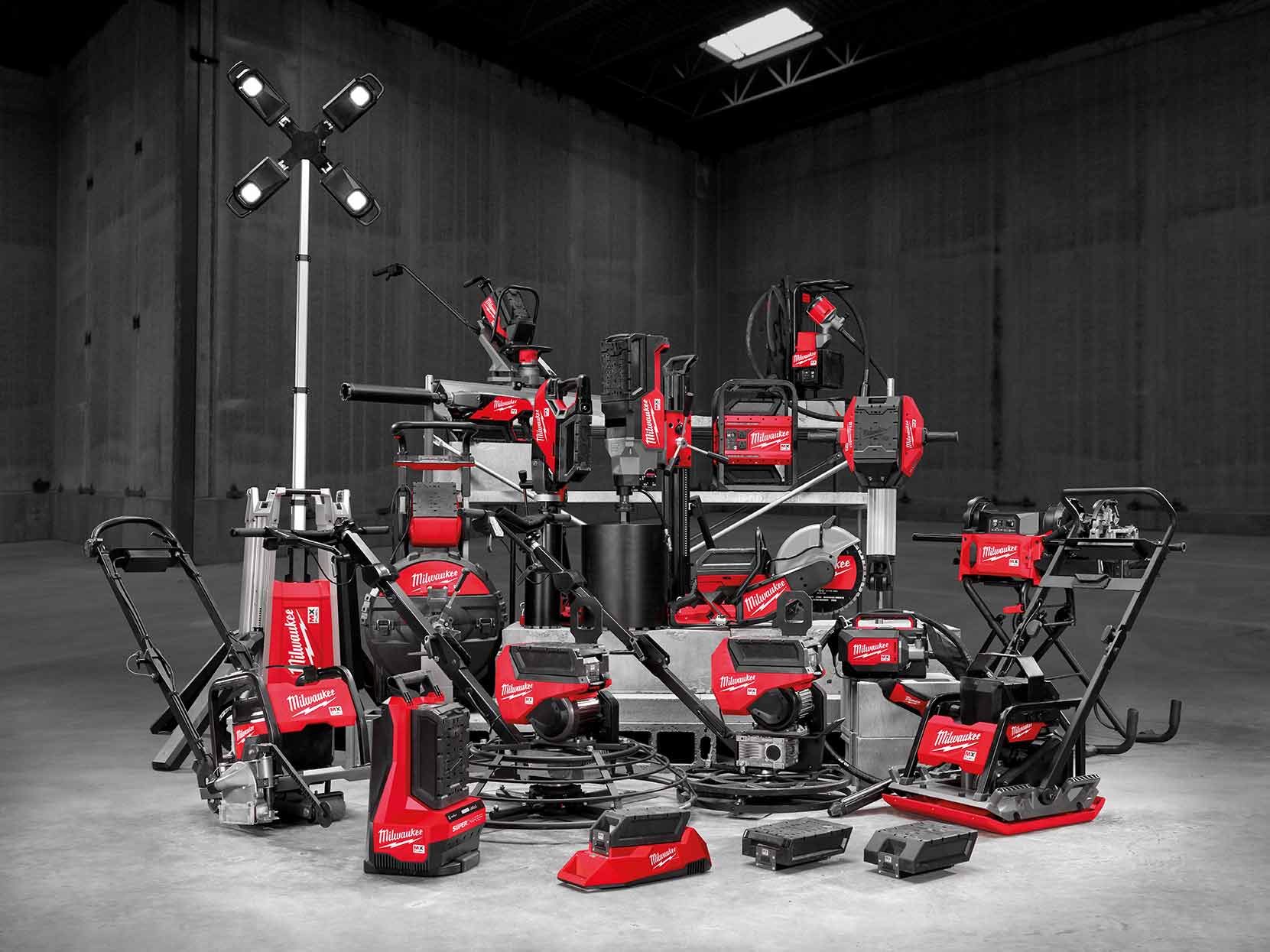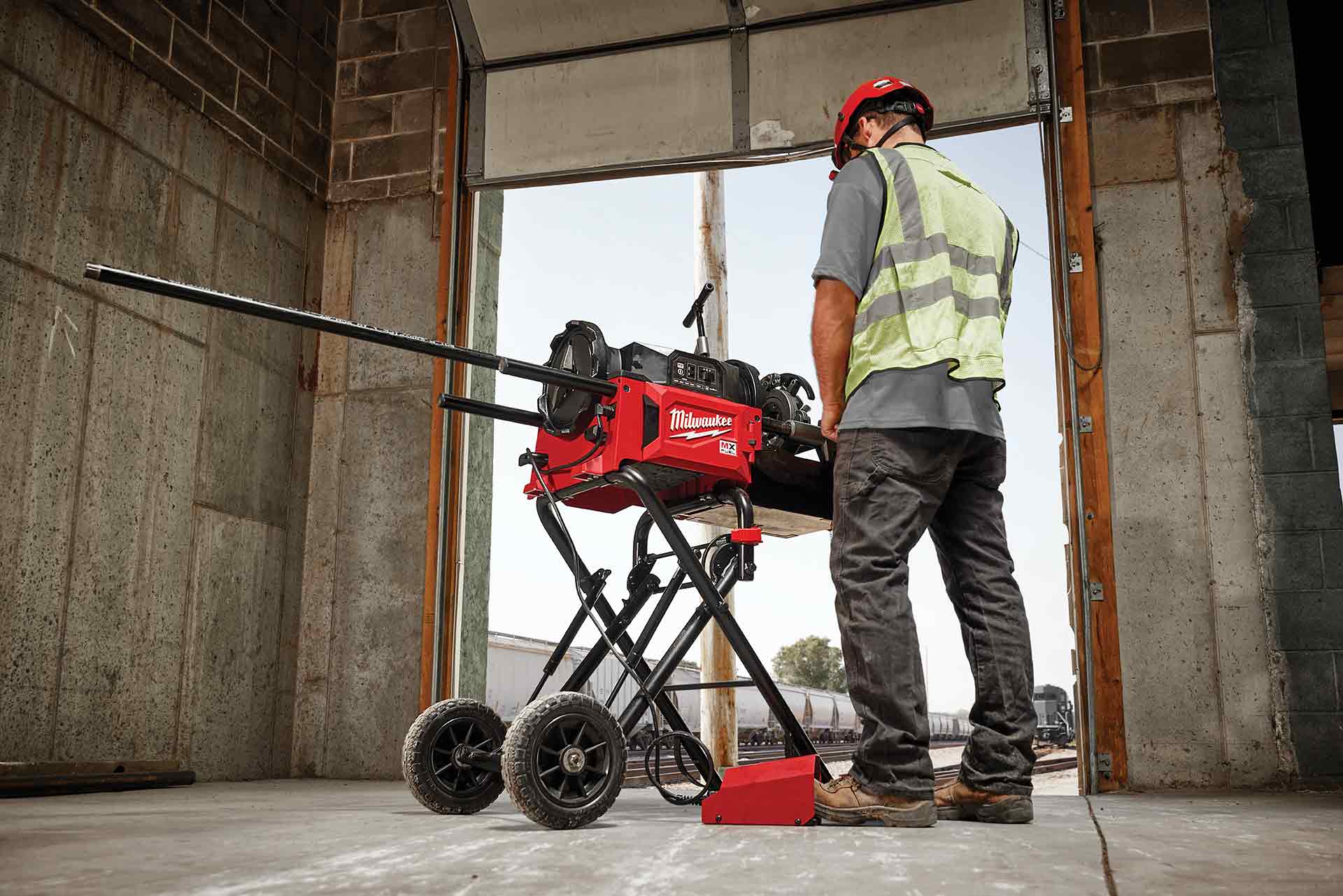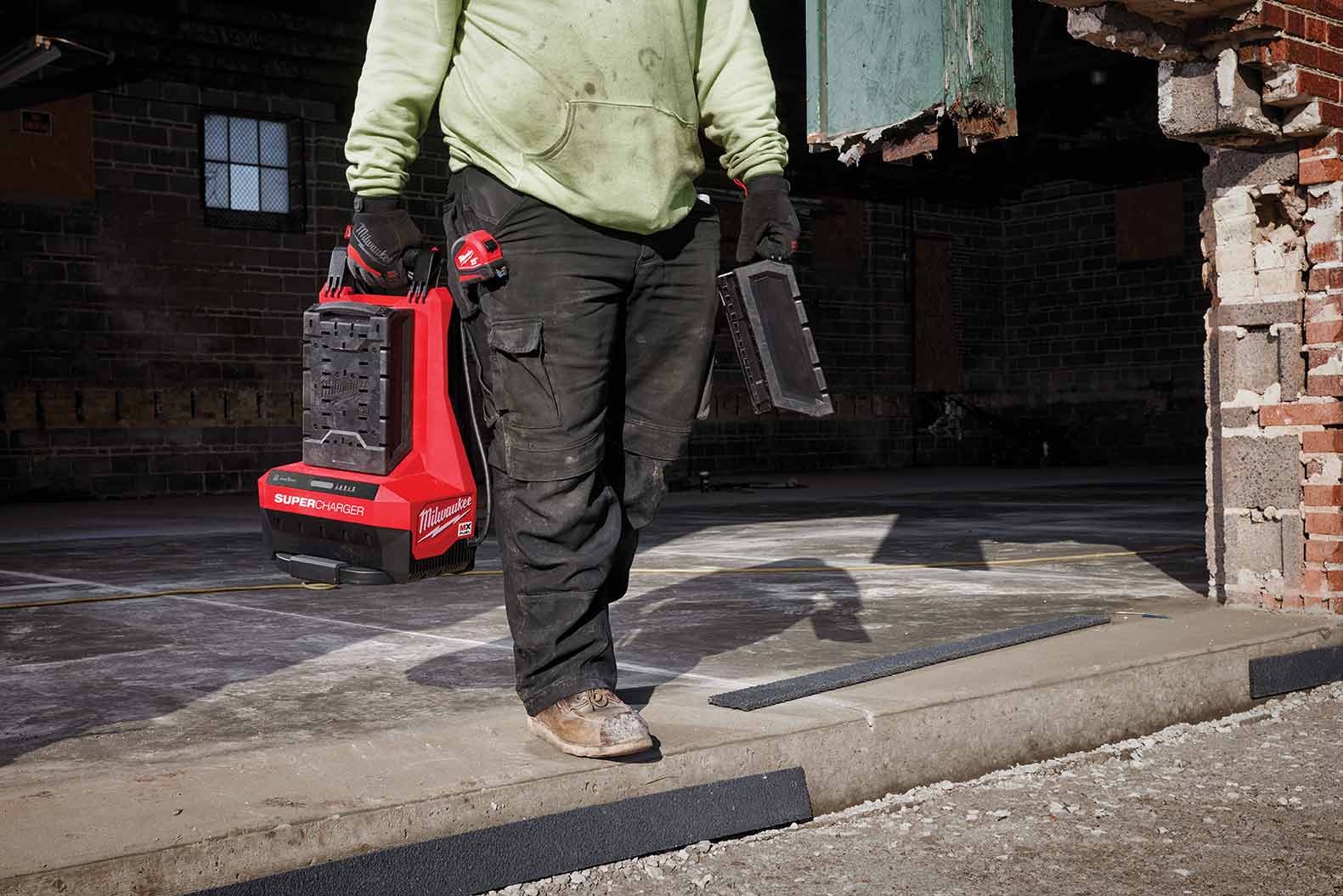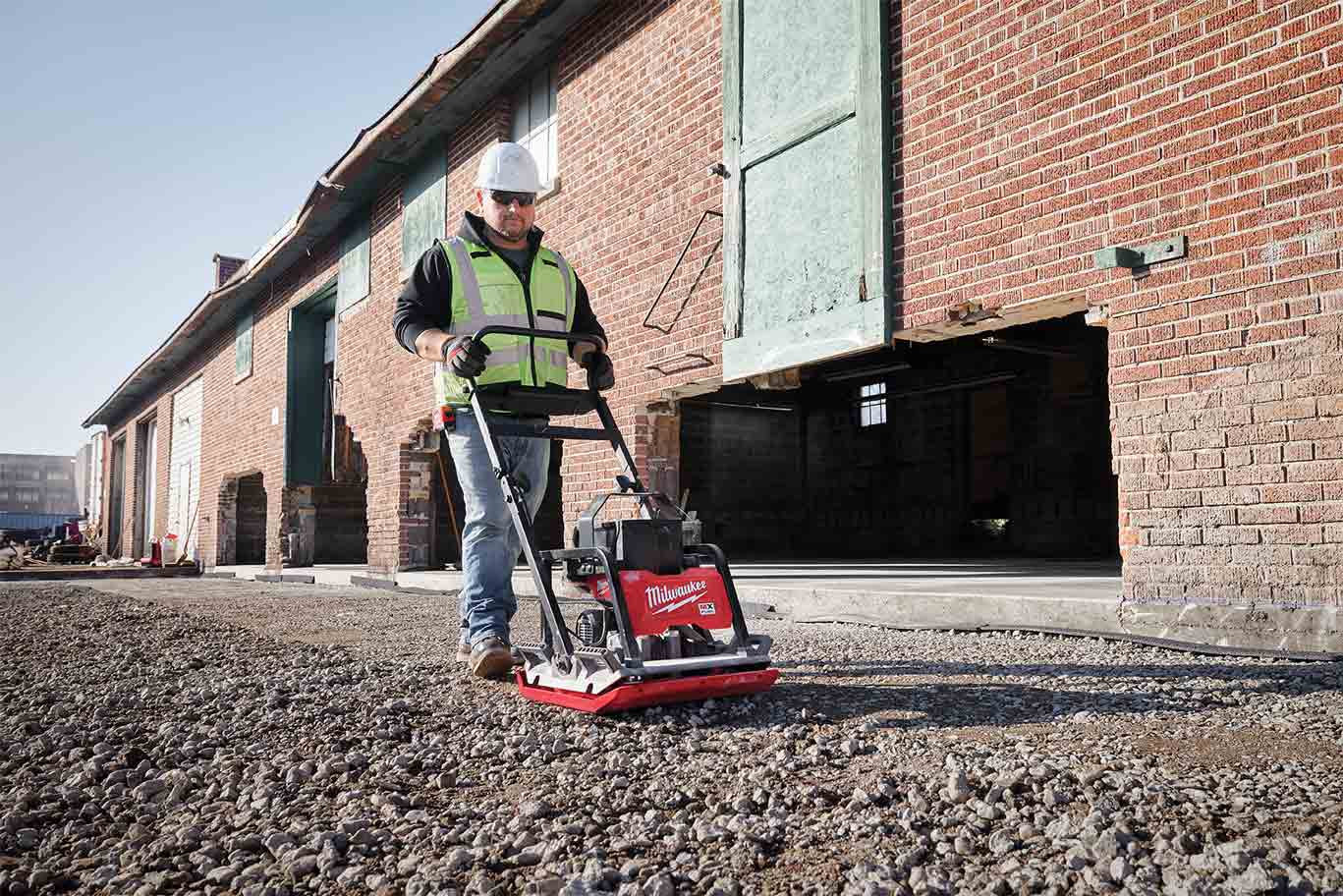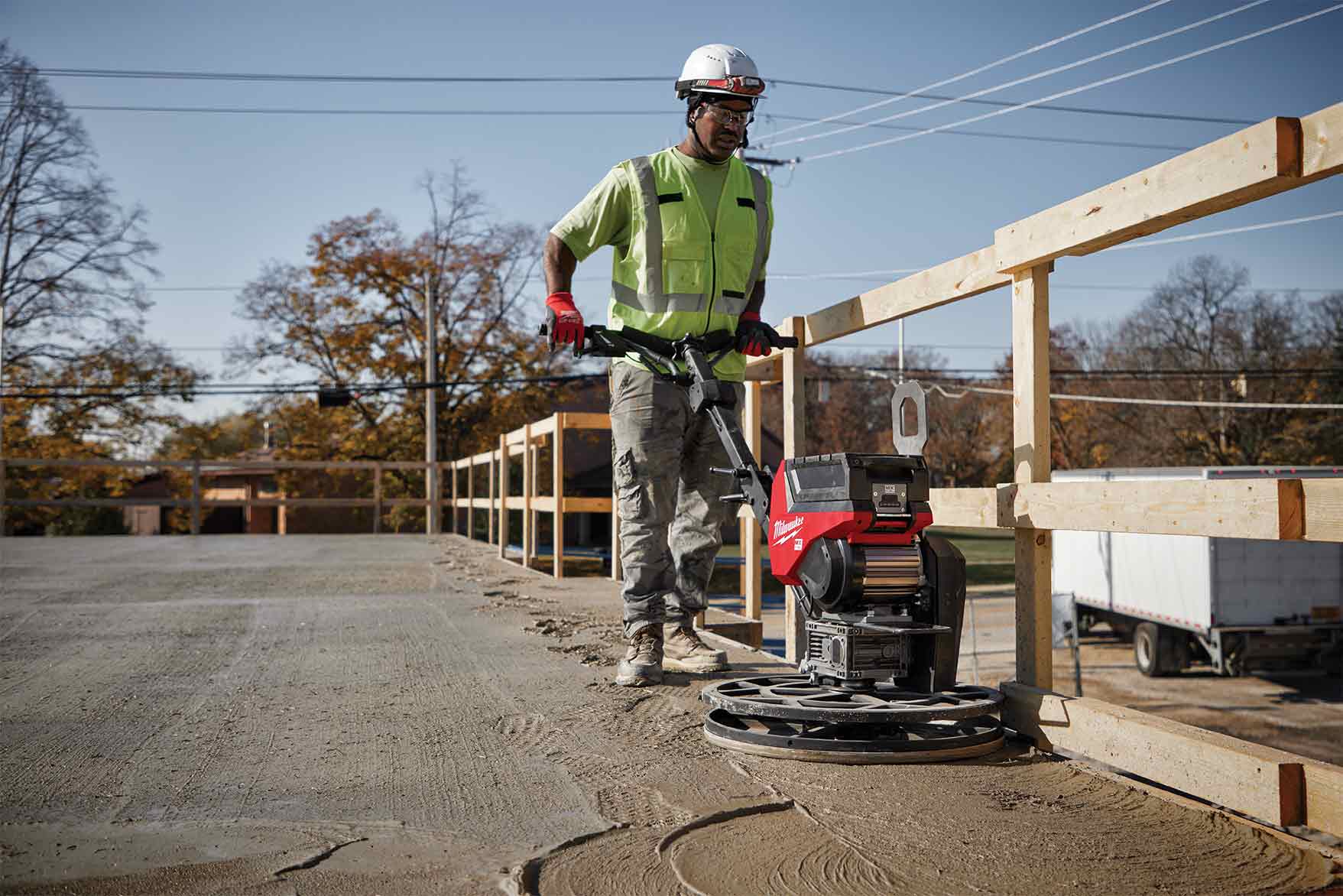 With the launch of the MILWAUKEE MX FUEL Equipment System, we entered the multi-billion dollar light equipment space. Our continued focus on our end users and continued investment in MX FUEL has yielded 14 total solutions through the end of 2022, making the MX FUEL system the largest, highest performing light equipment battery system.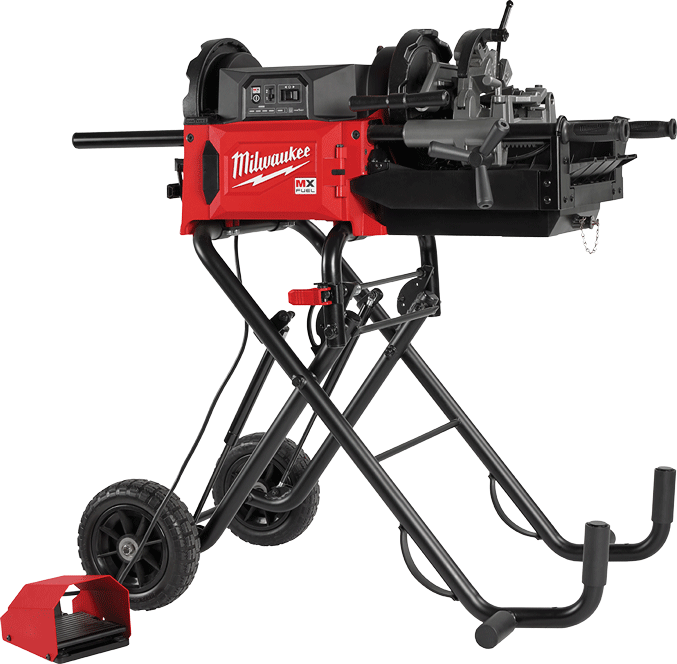 Outdoor Power Equipment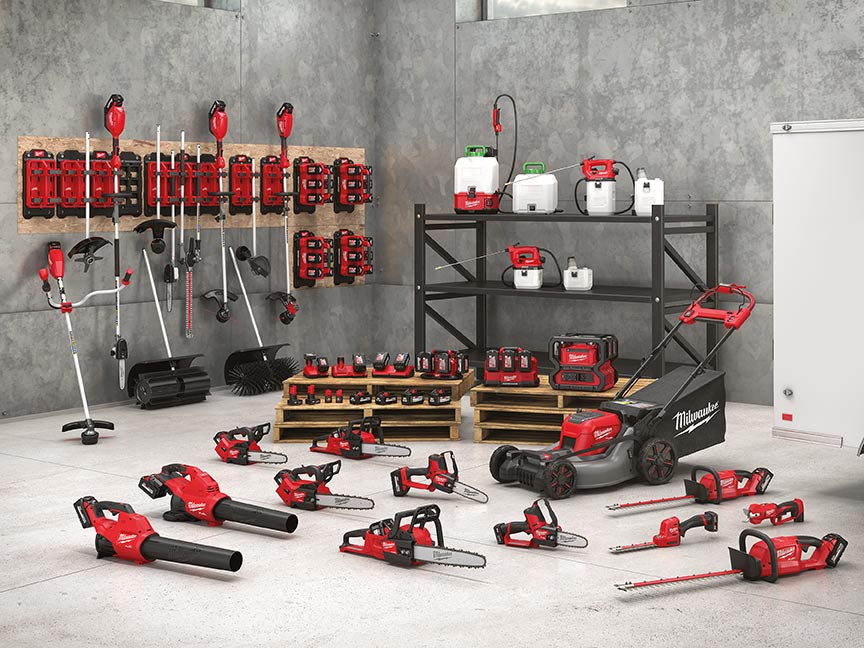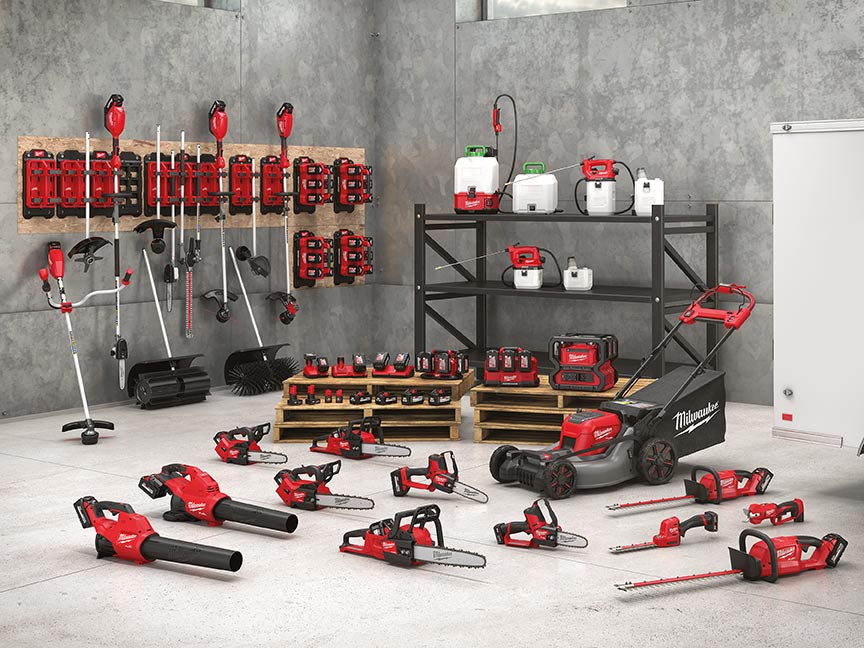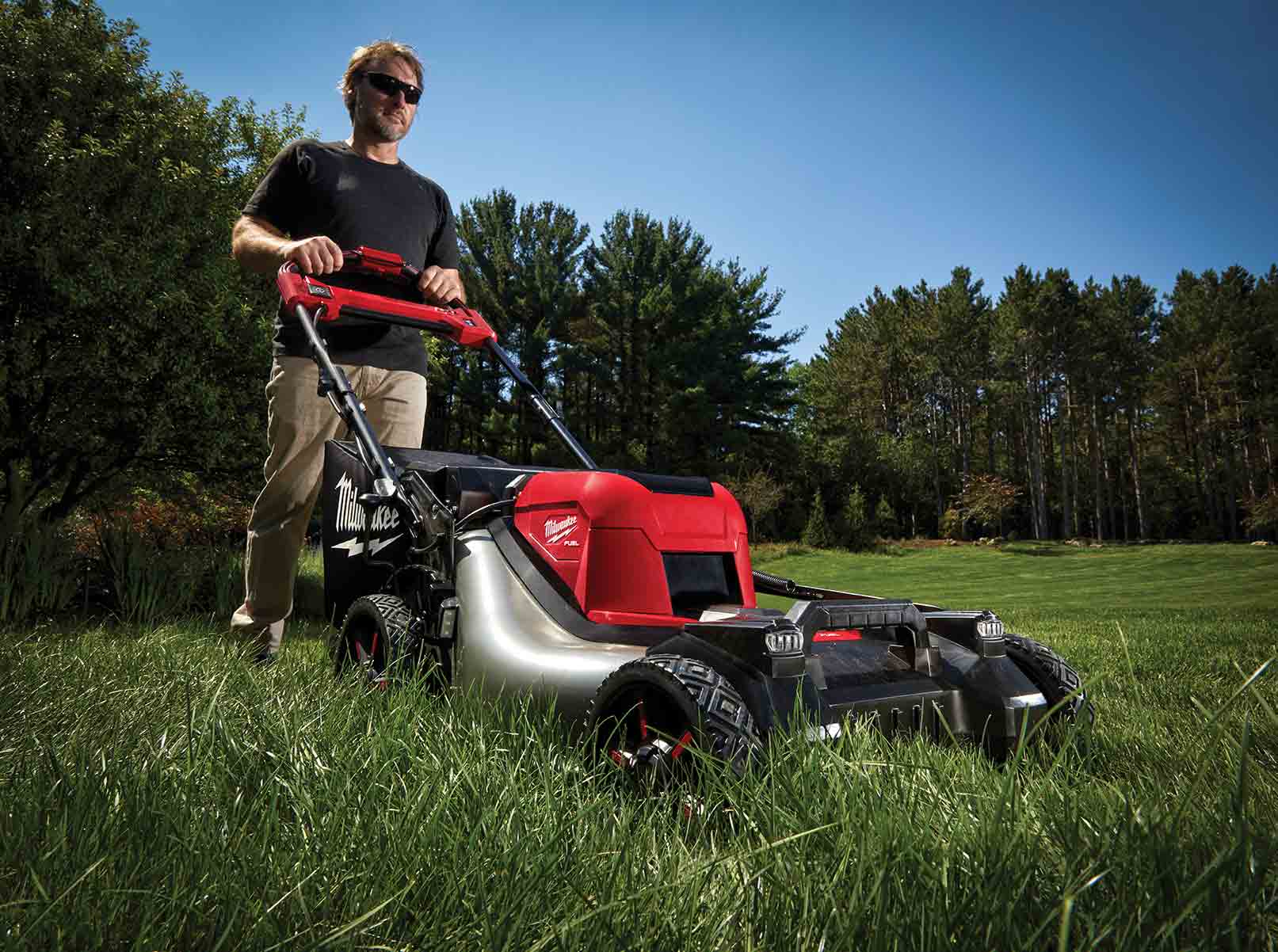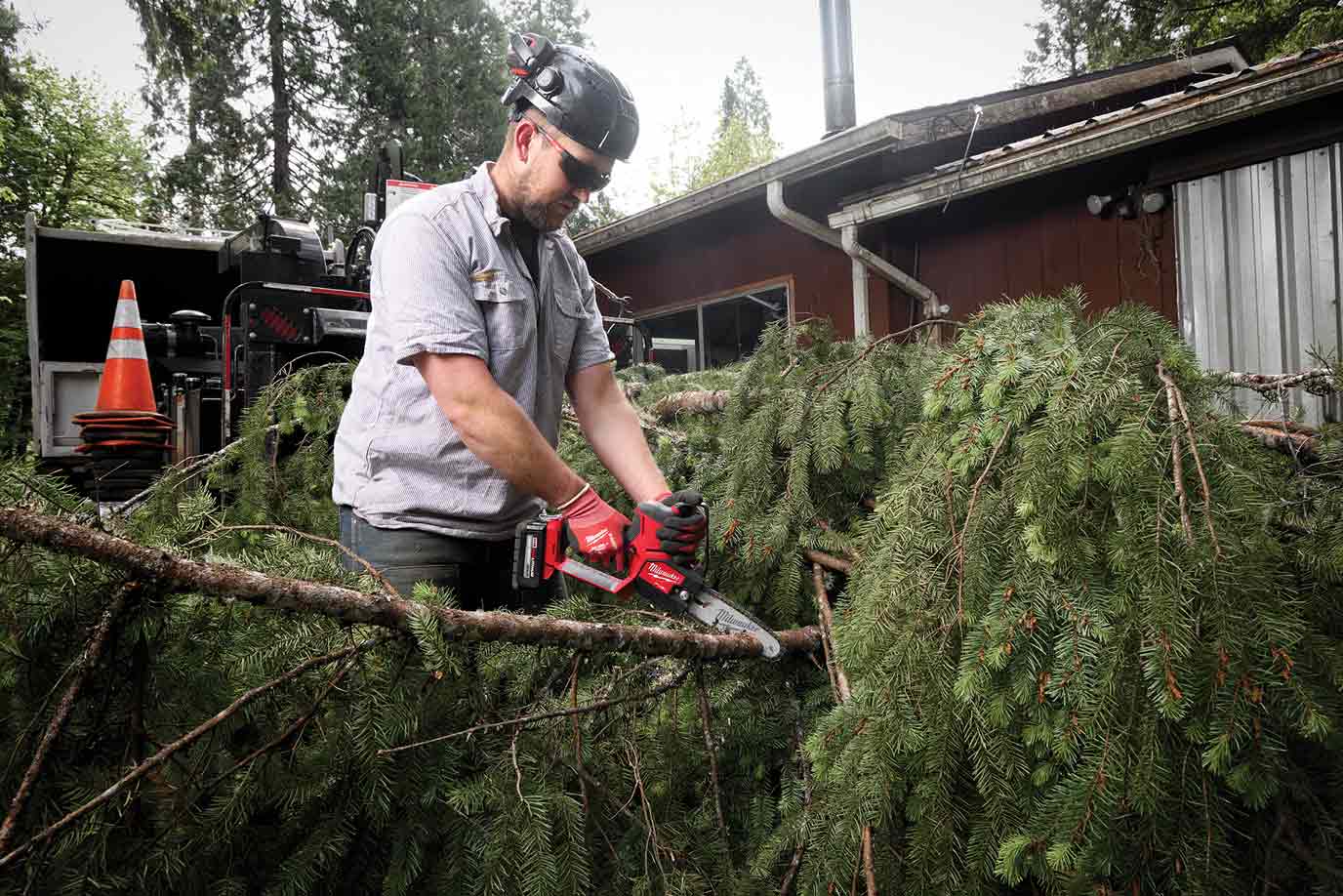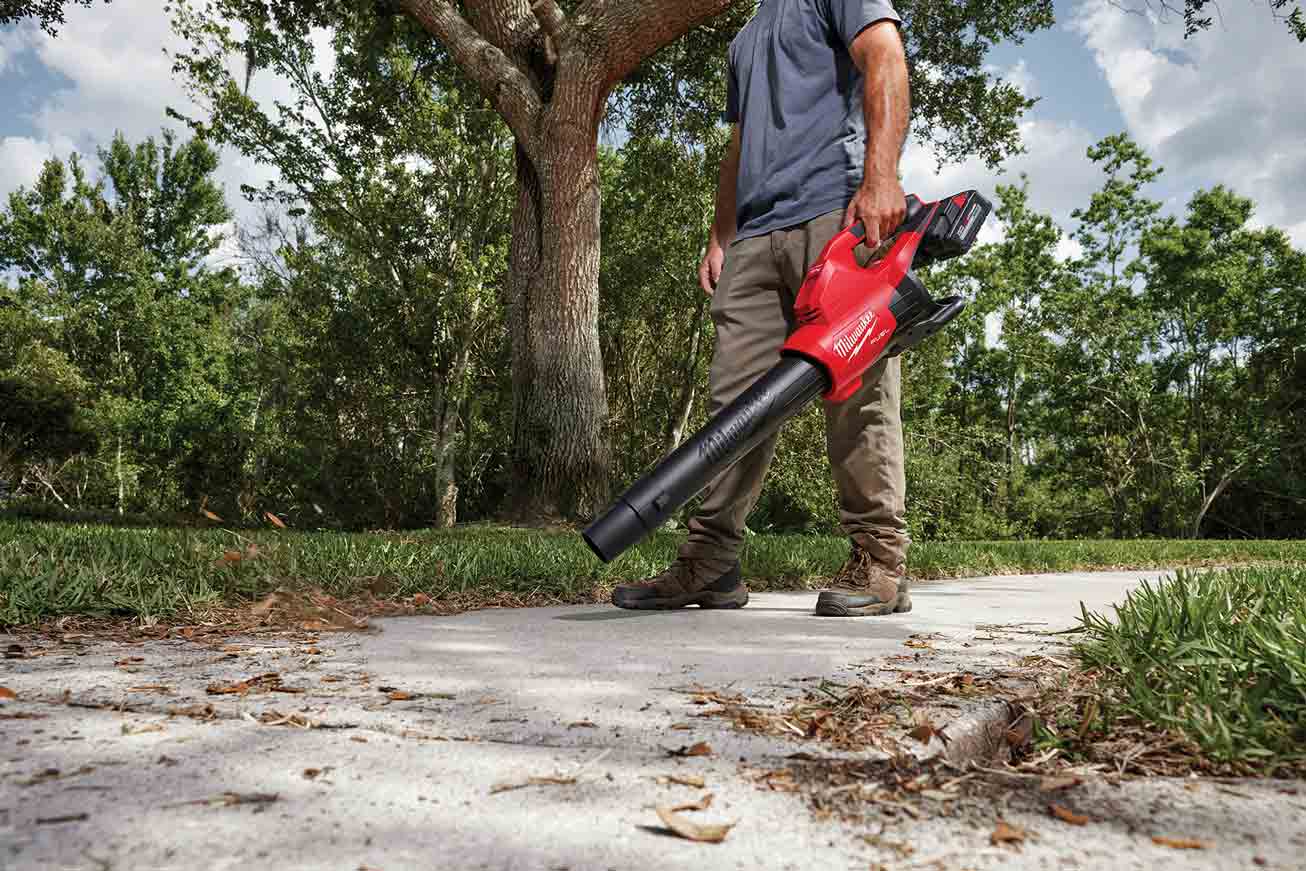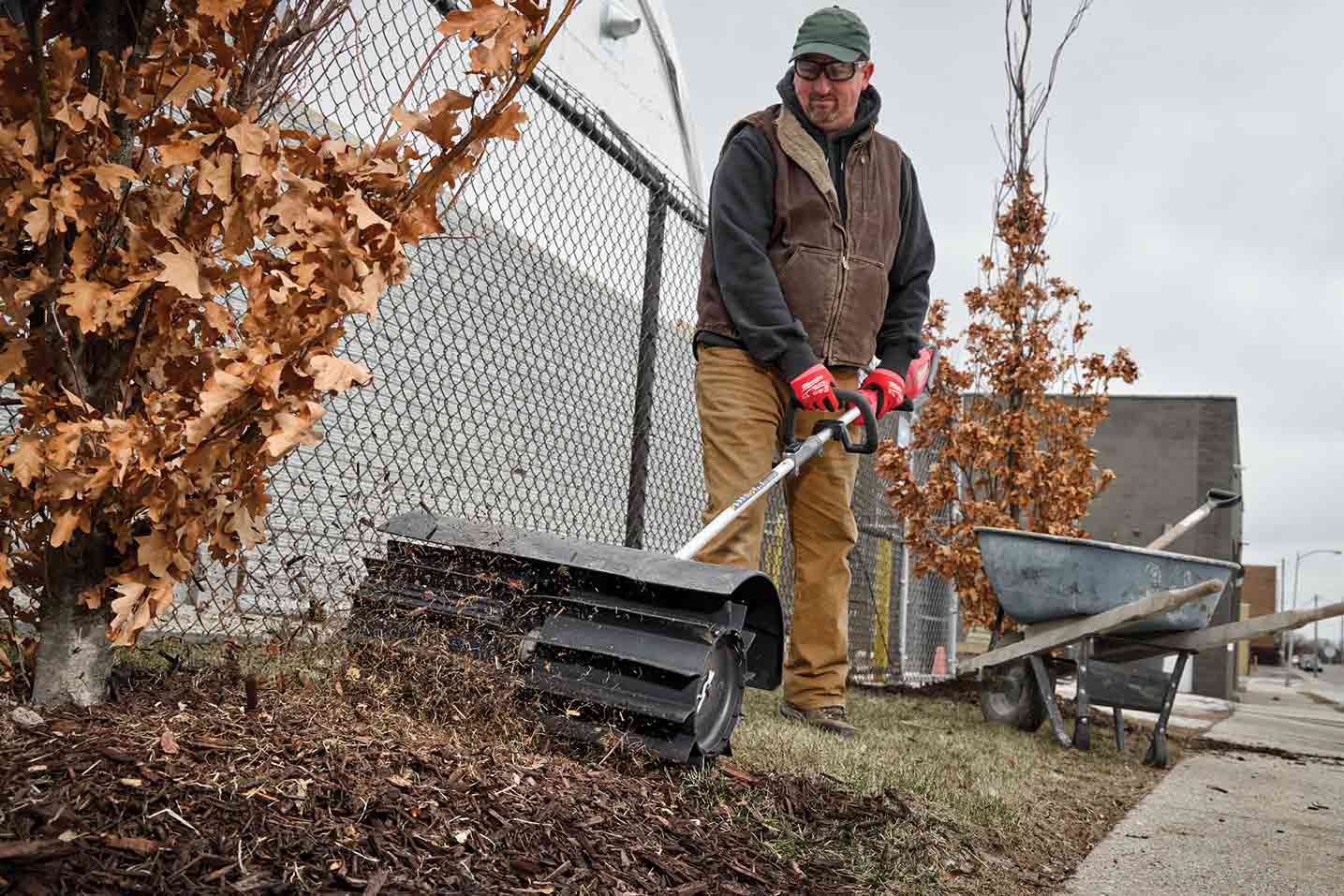 MILWAUKEE continued to launch high-performance solutions for the landscape maintenance professional in 2022, expanding its Outdoor Power Equipment category. The new M18 FUEL 21" Self-Propelled Dual Battery Mower delivers more max torque than 200cc gas alternatives. The new M18 FUEL Dual Battery Blower provides the highest constant power by delivering a power output higher than all handheld gas blowers and maintaining that power level throughout the full charge of the battery. Both solutions are examples of industry-leading solutions MILWAUKEE is bringing to this rapidly expanding category.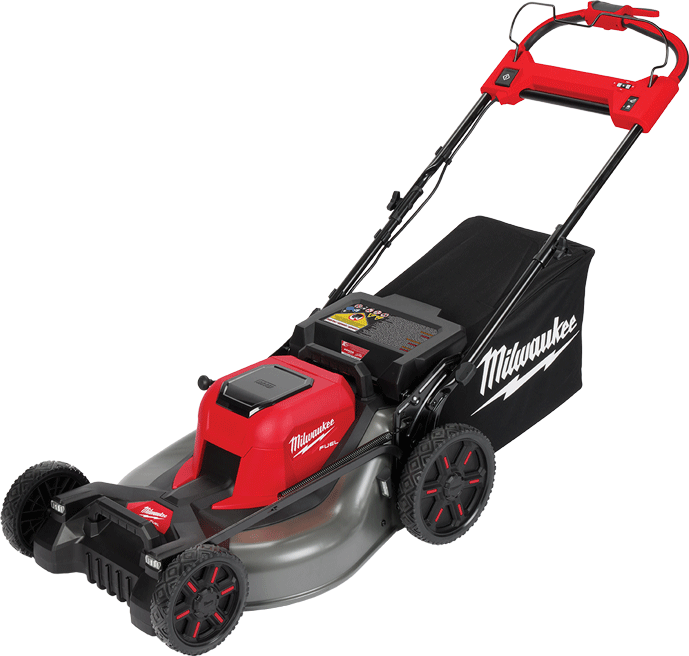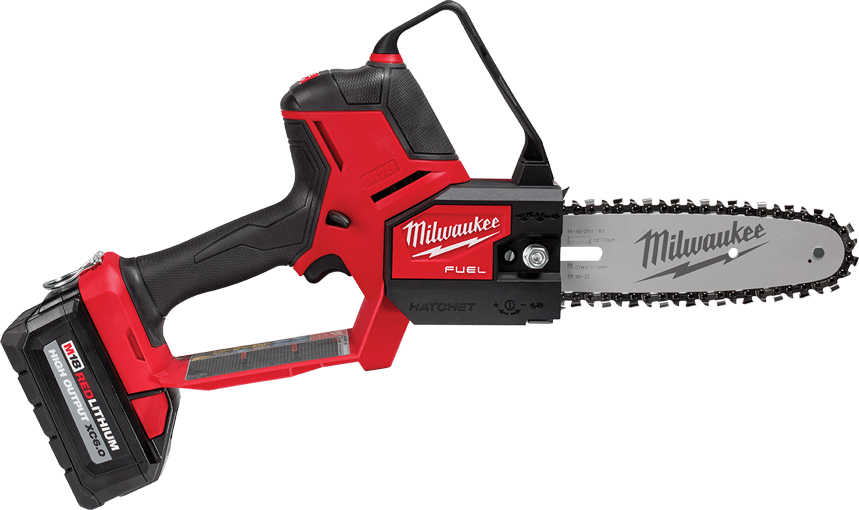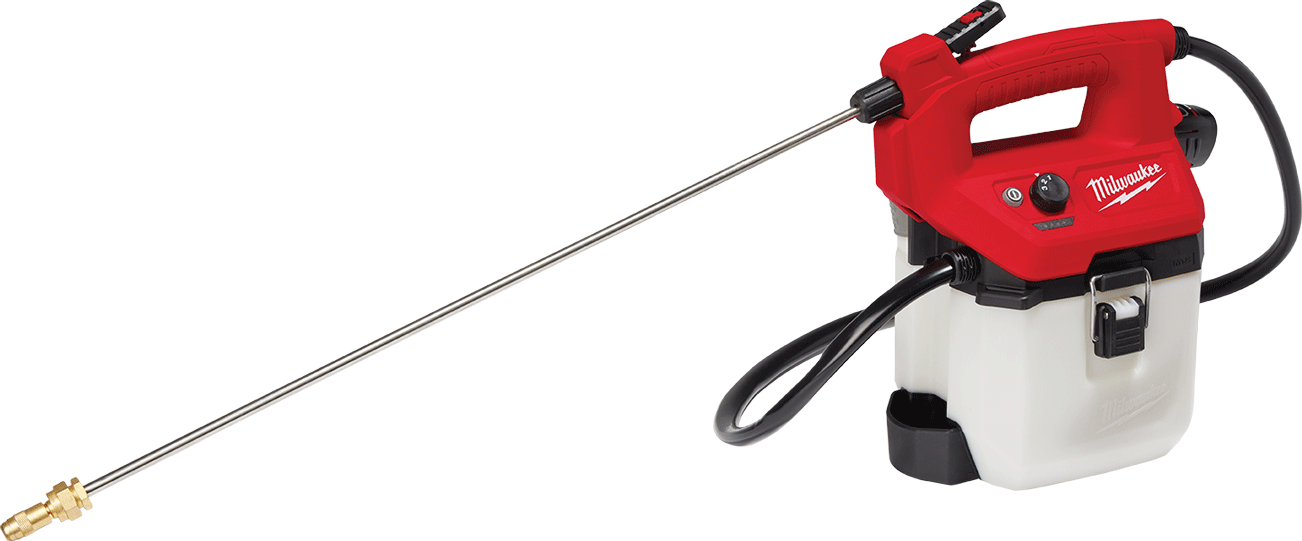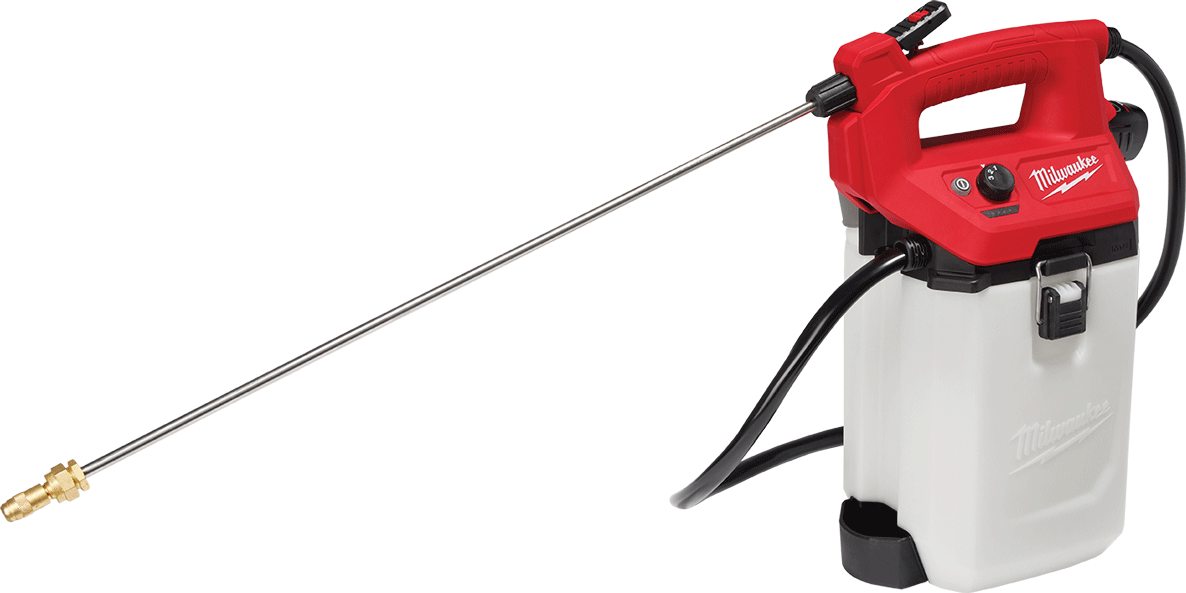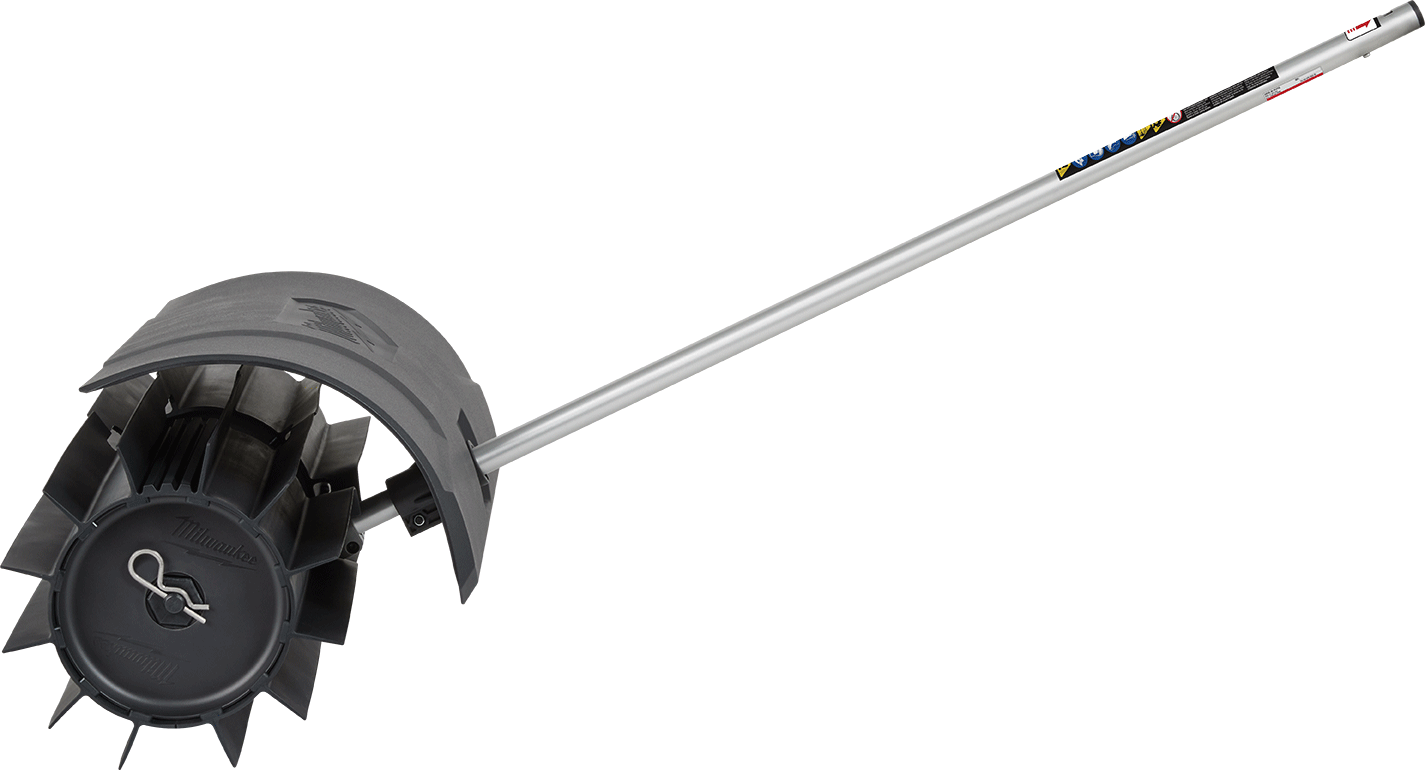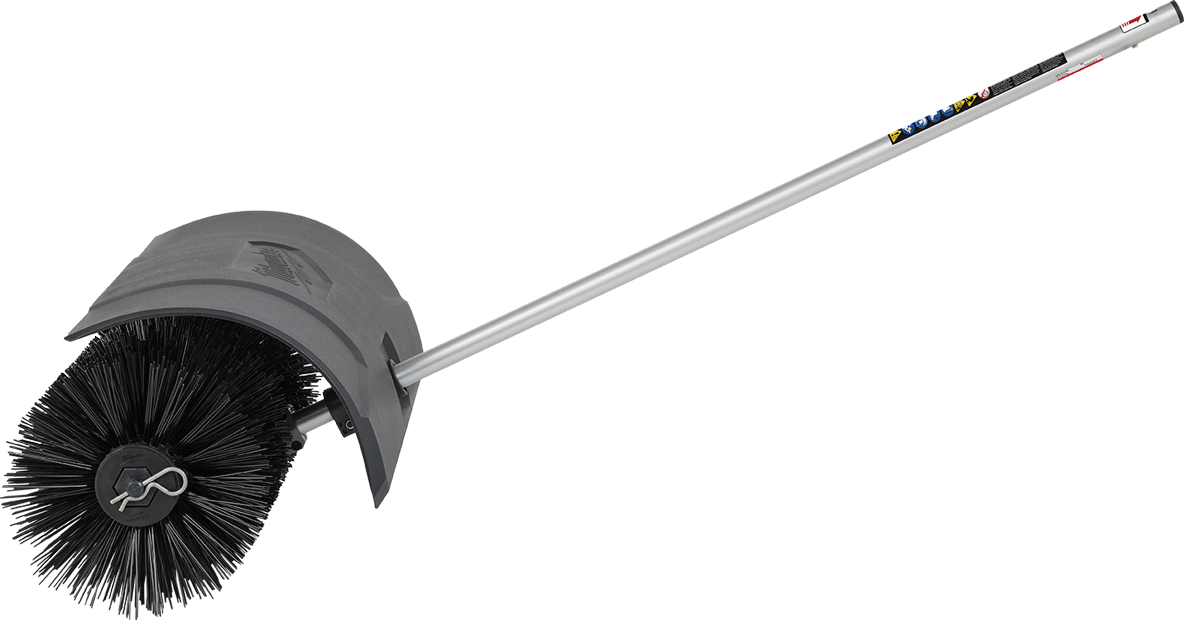 Storage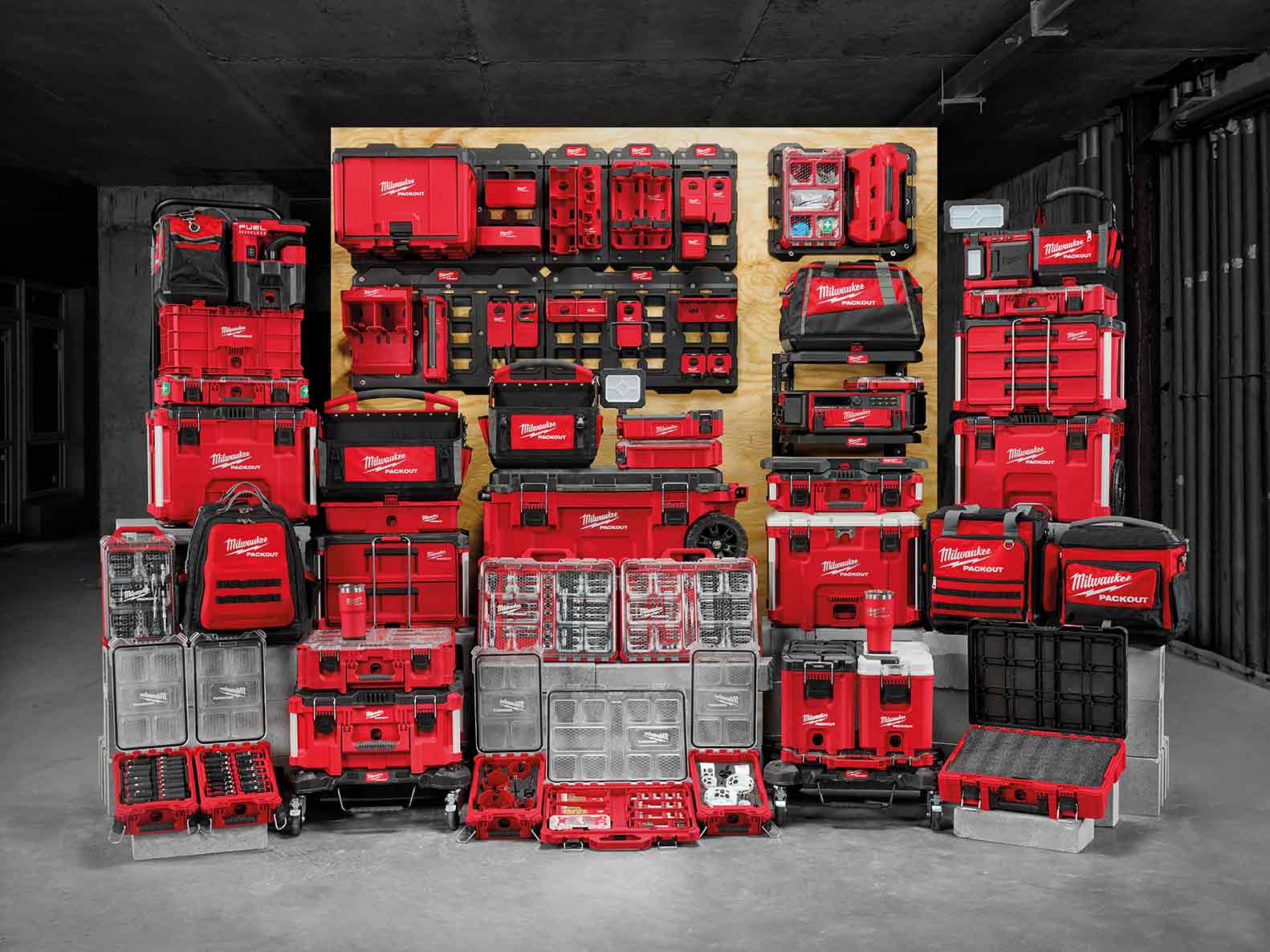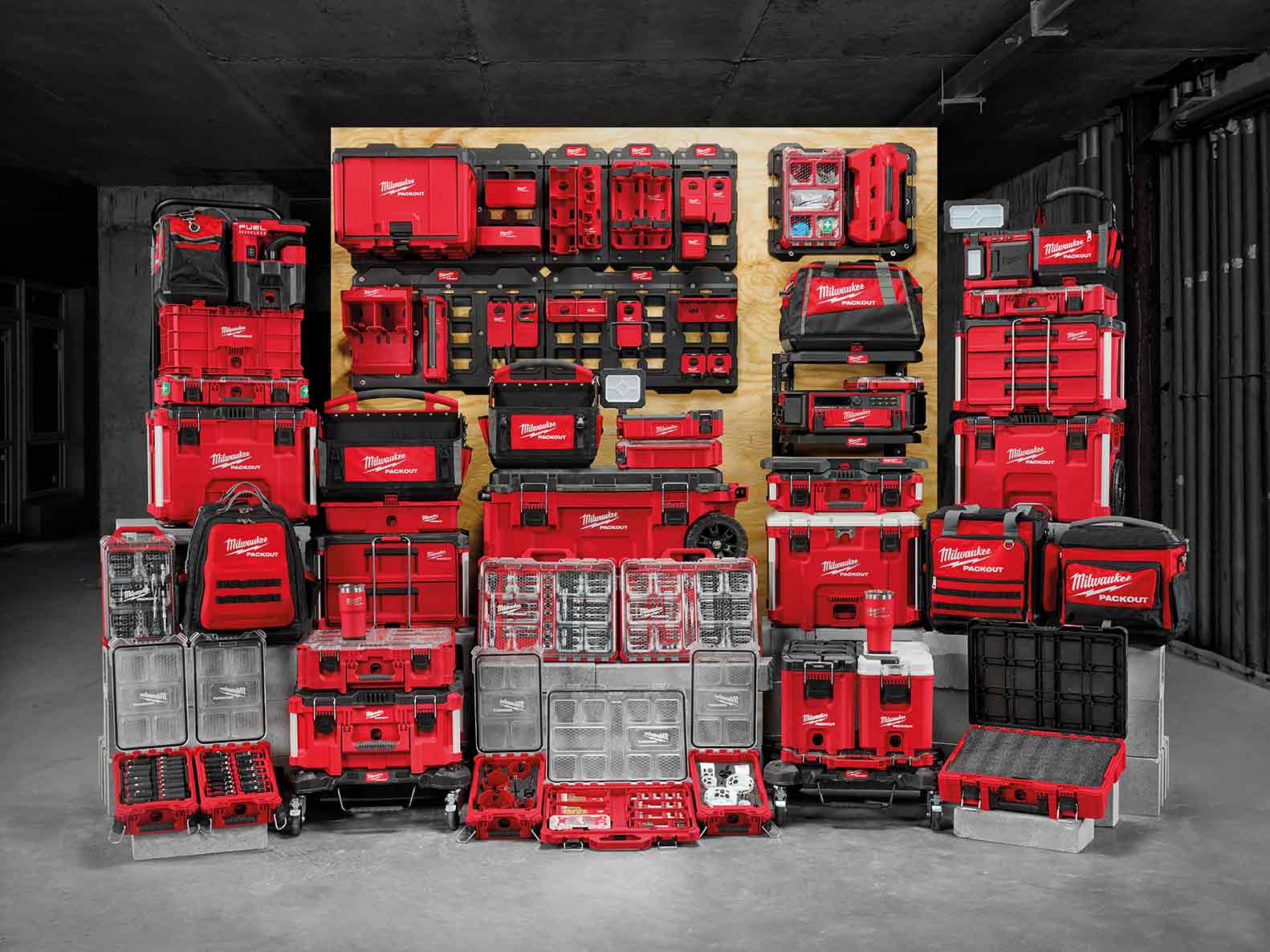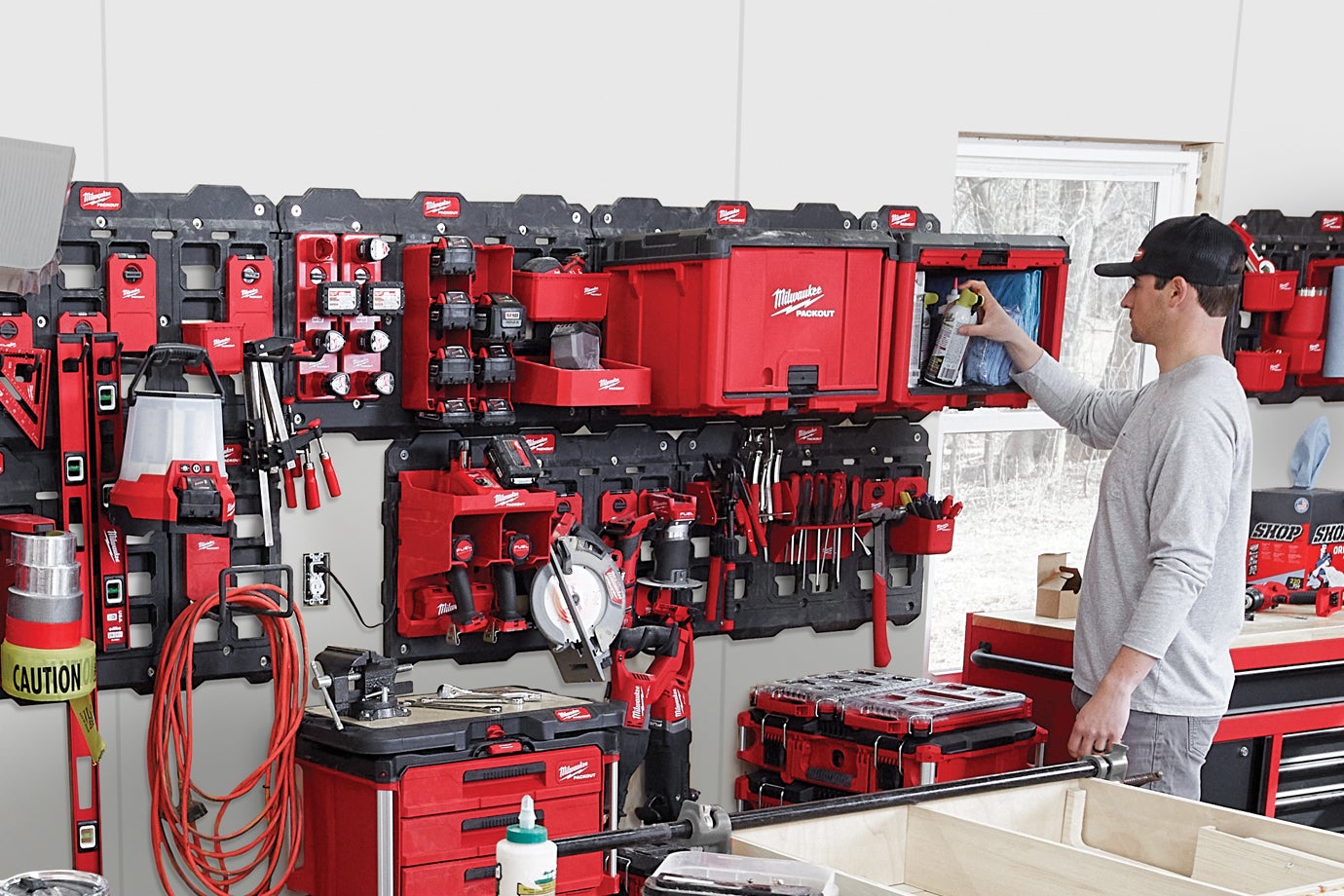 The PACKOUT Modular Storage System is the most versatile and durable modular storage system in the industry. Now with 70 fully interchangeable products, the MILWAUKEE PACKOUT Modular Storage System continues to expand to meet the professional's tool storage, transportation and organizational needs. This year, we added 20+ Shop Storage solutions, bringing the versatility of PACKOUT into the shop so users can fully customize their storage with wall plates, hooks, tool racks, tool holders and a cabinet that connects with all PACKOUT solutions.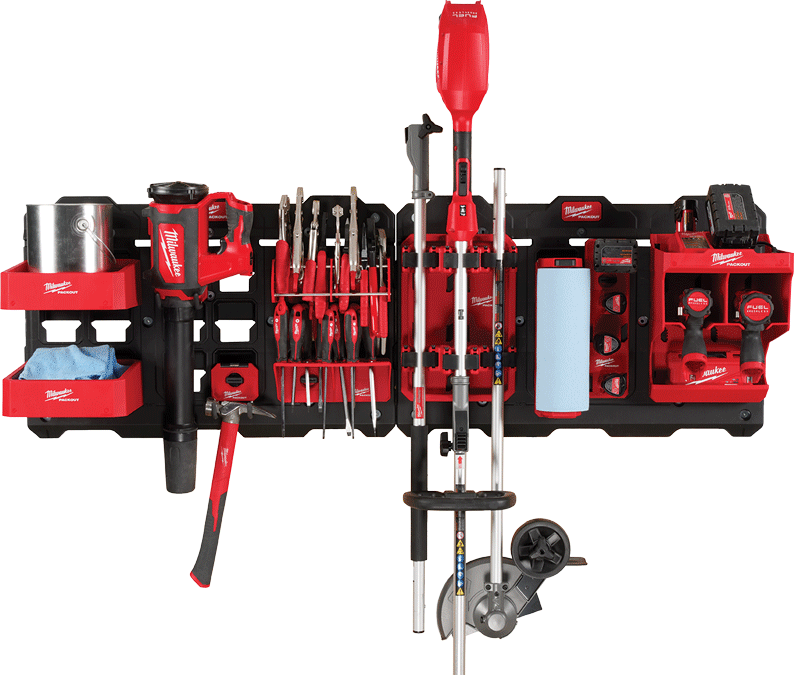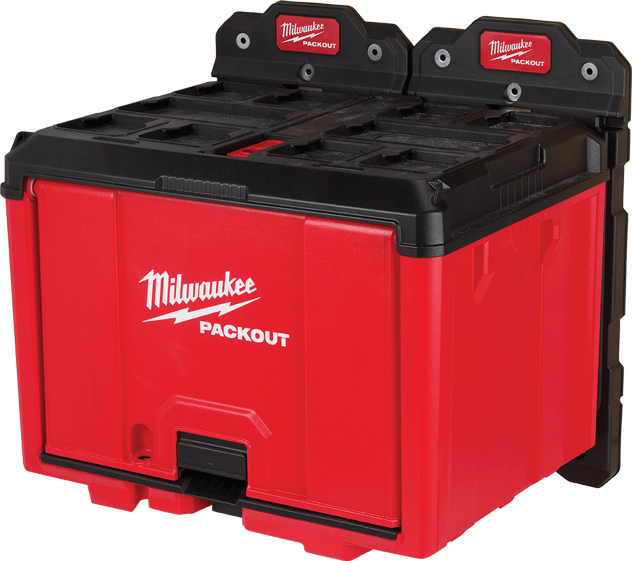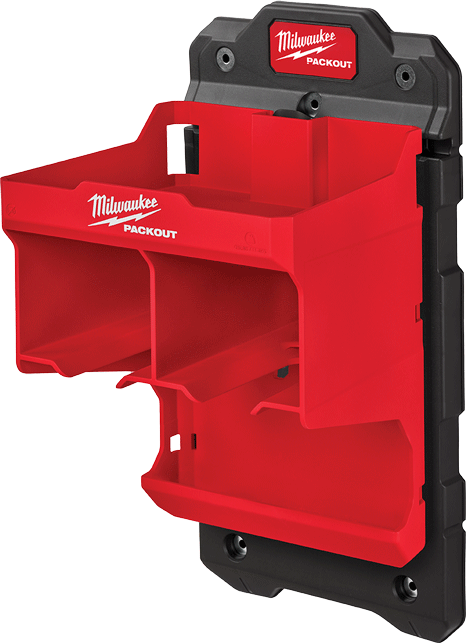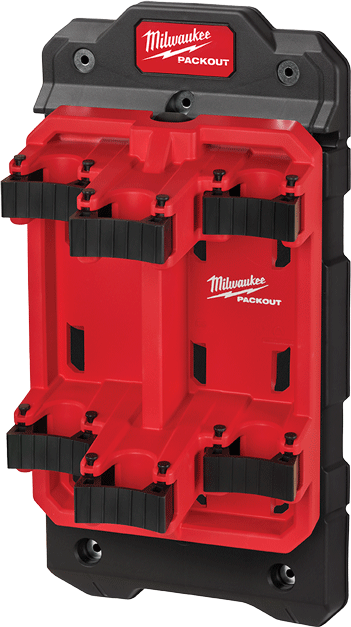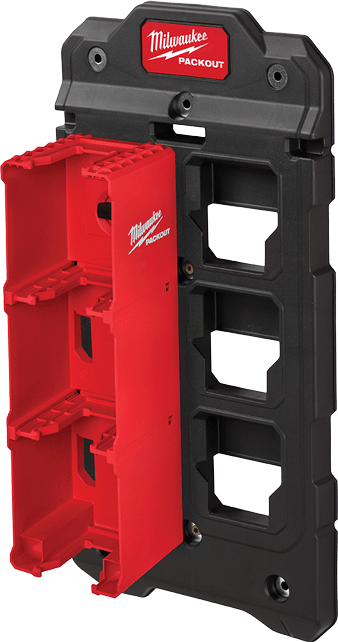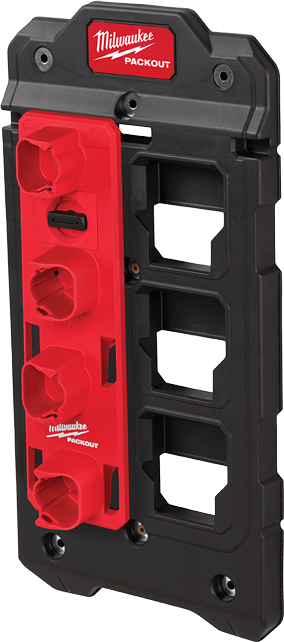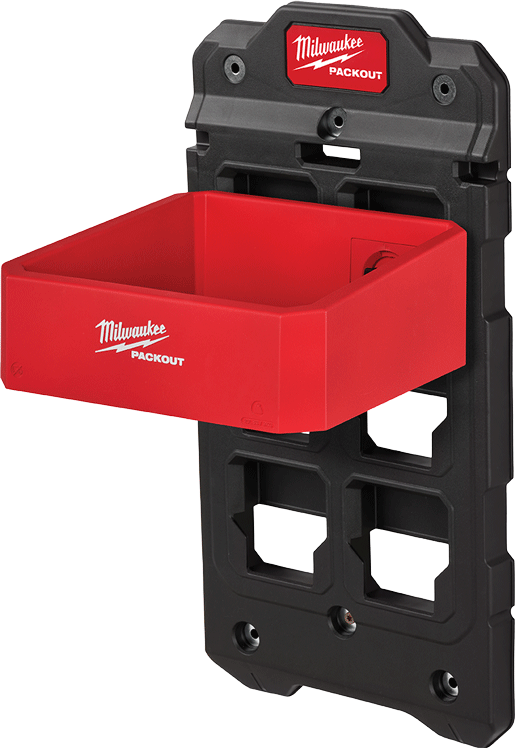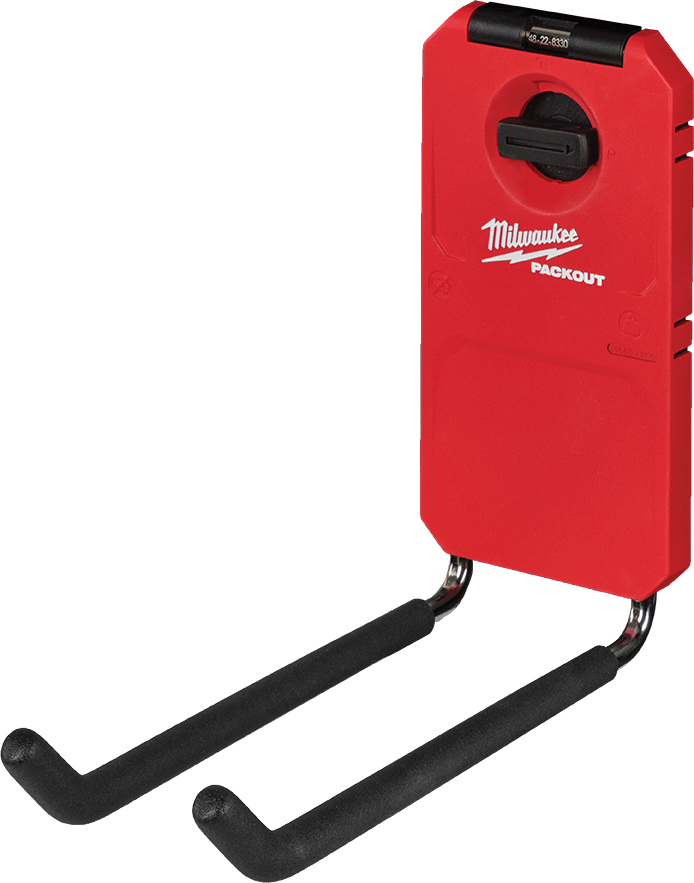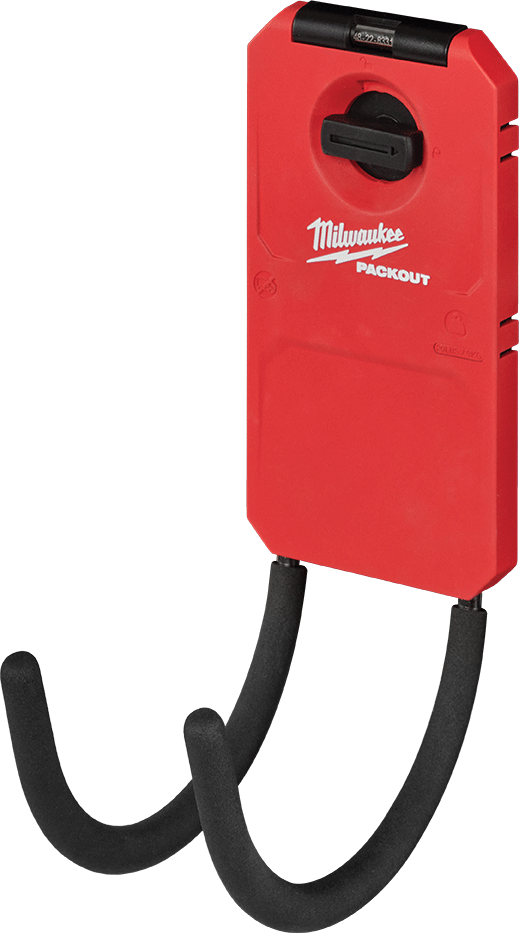 Power Tool Accessories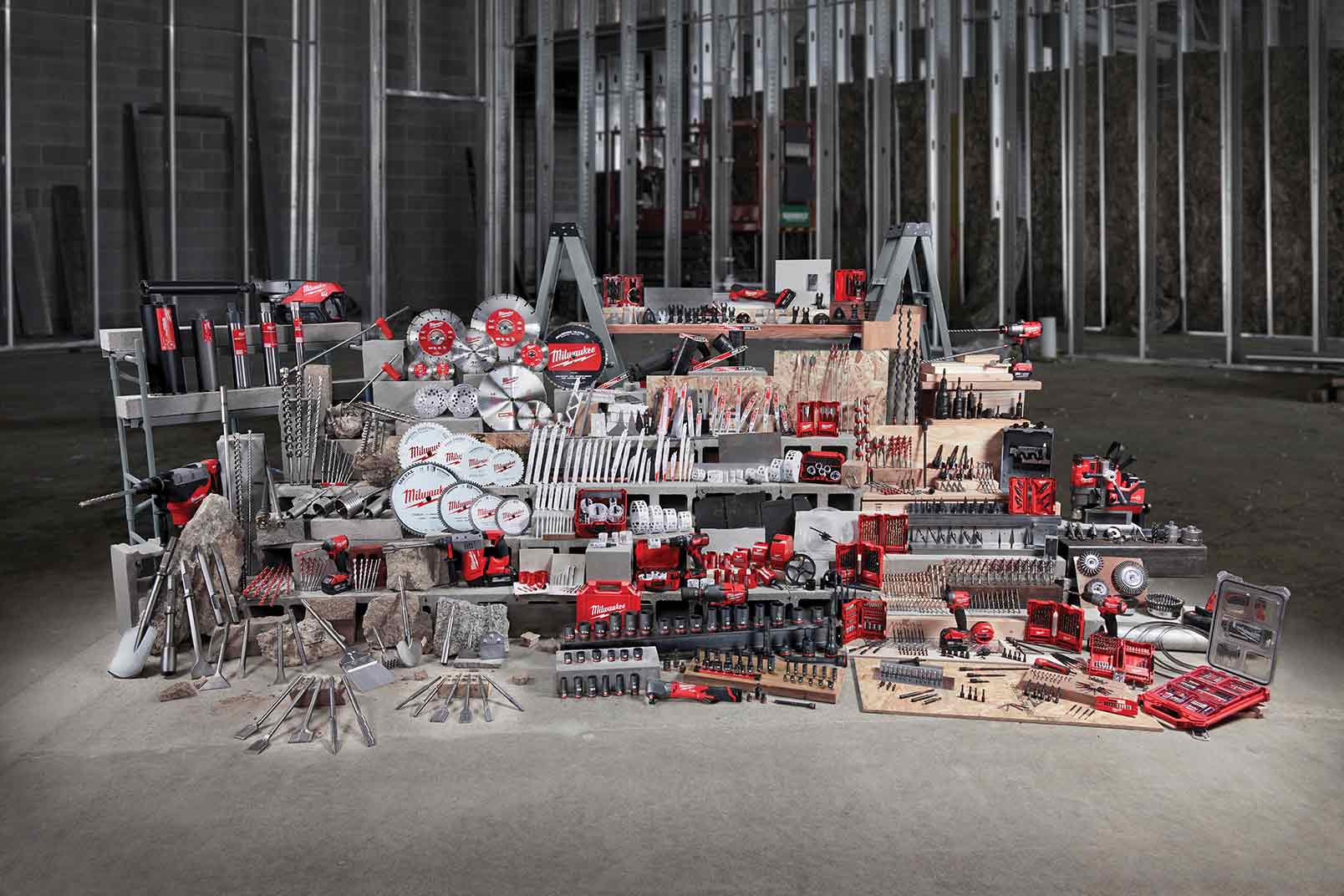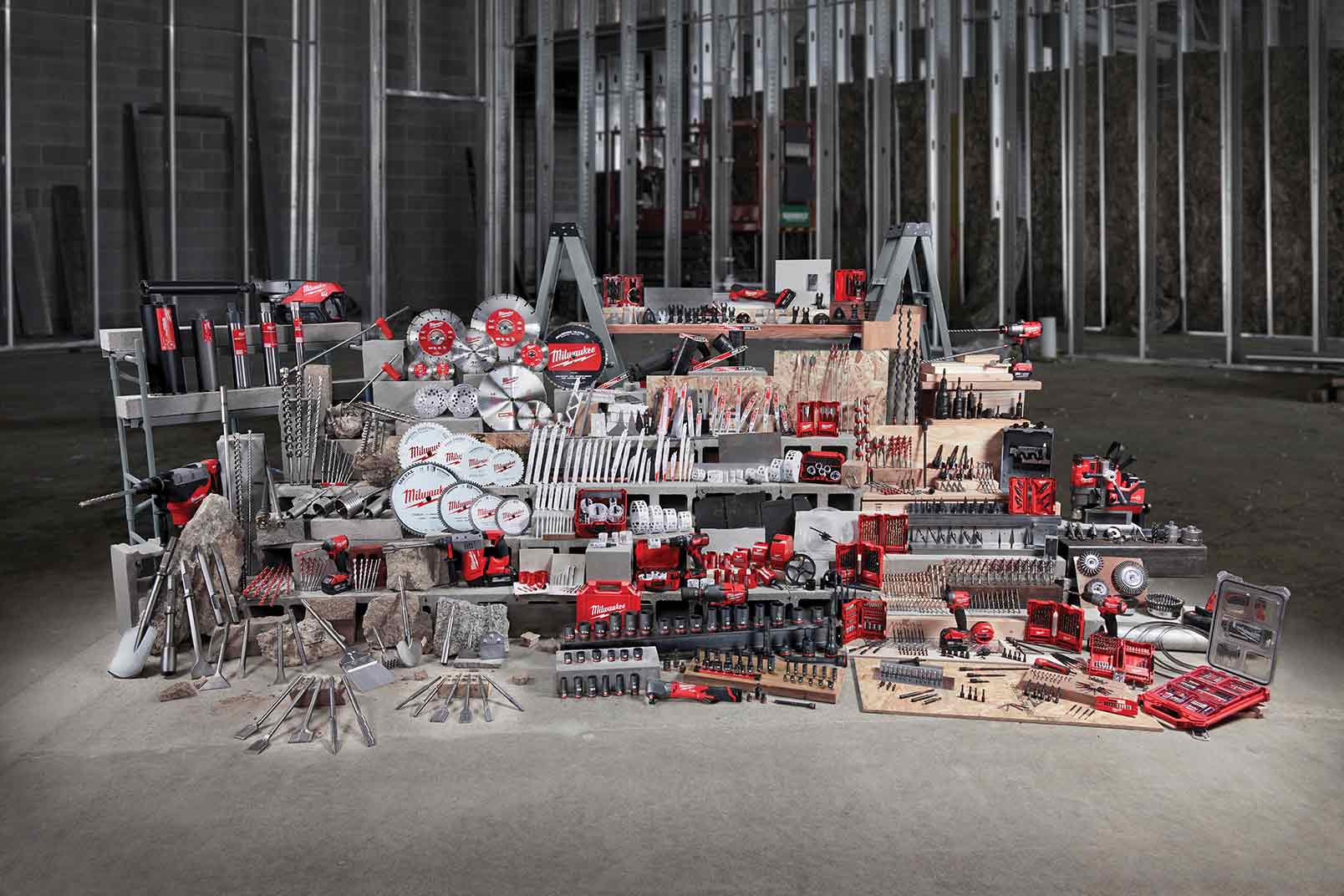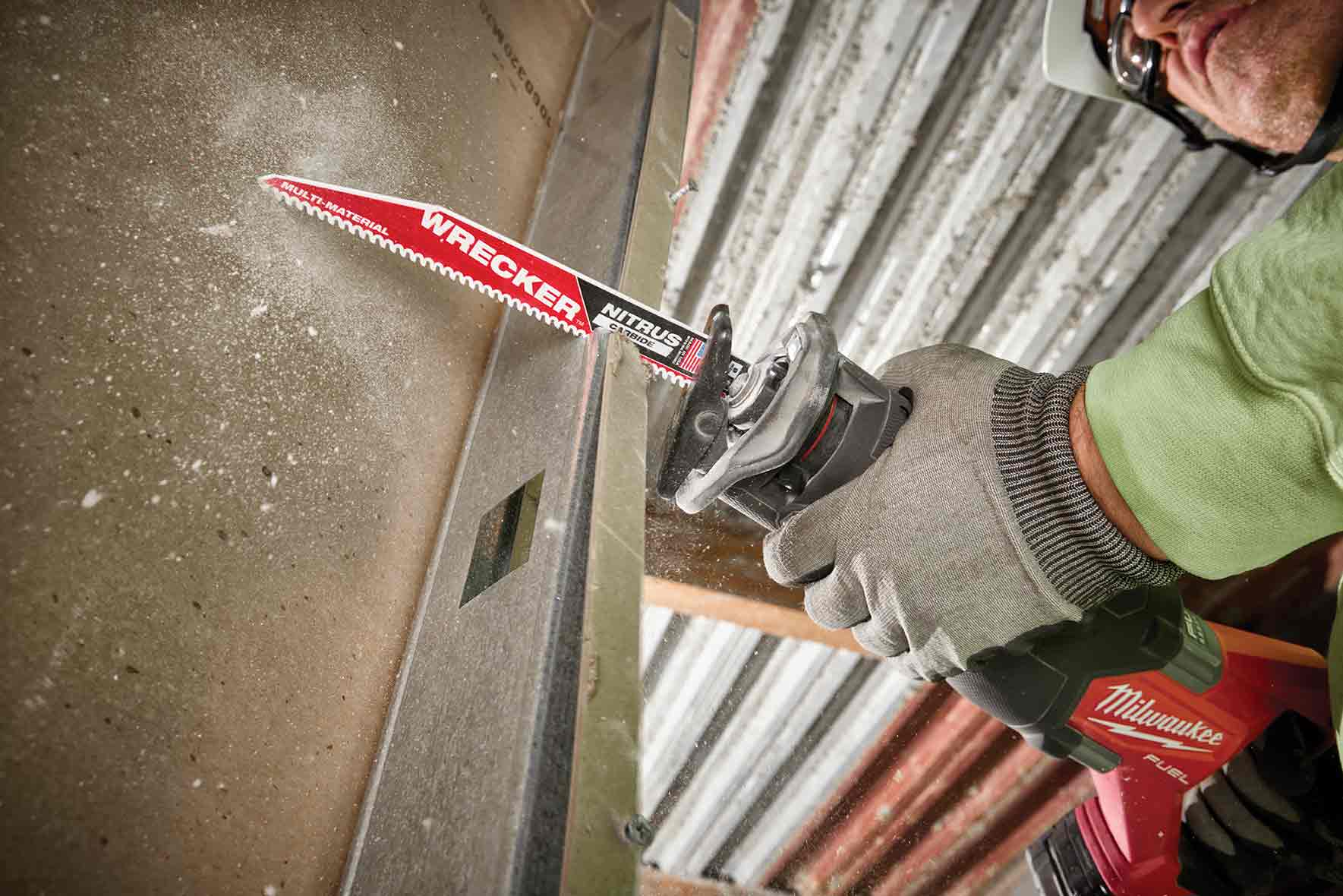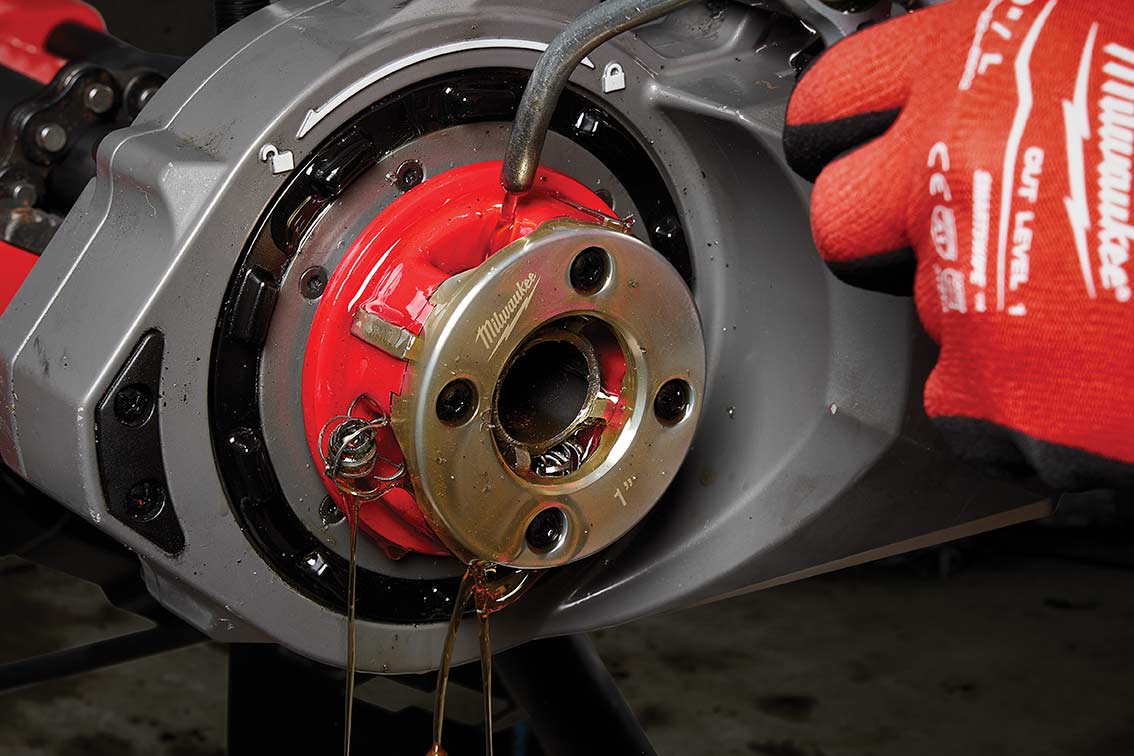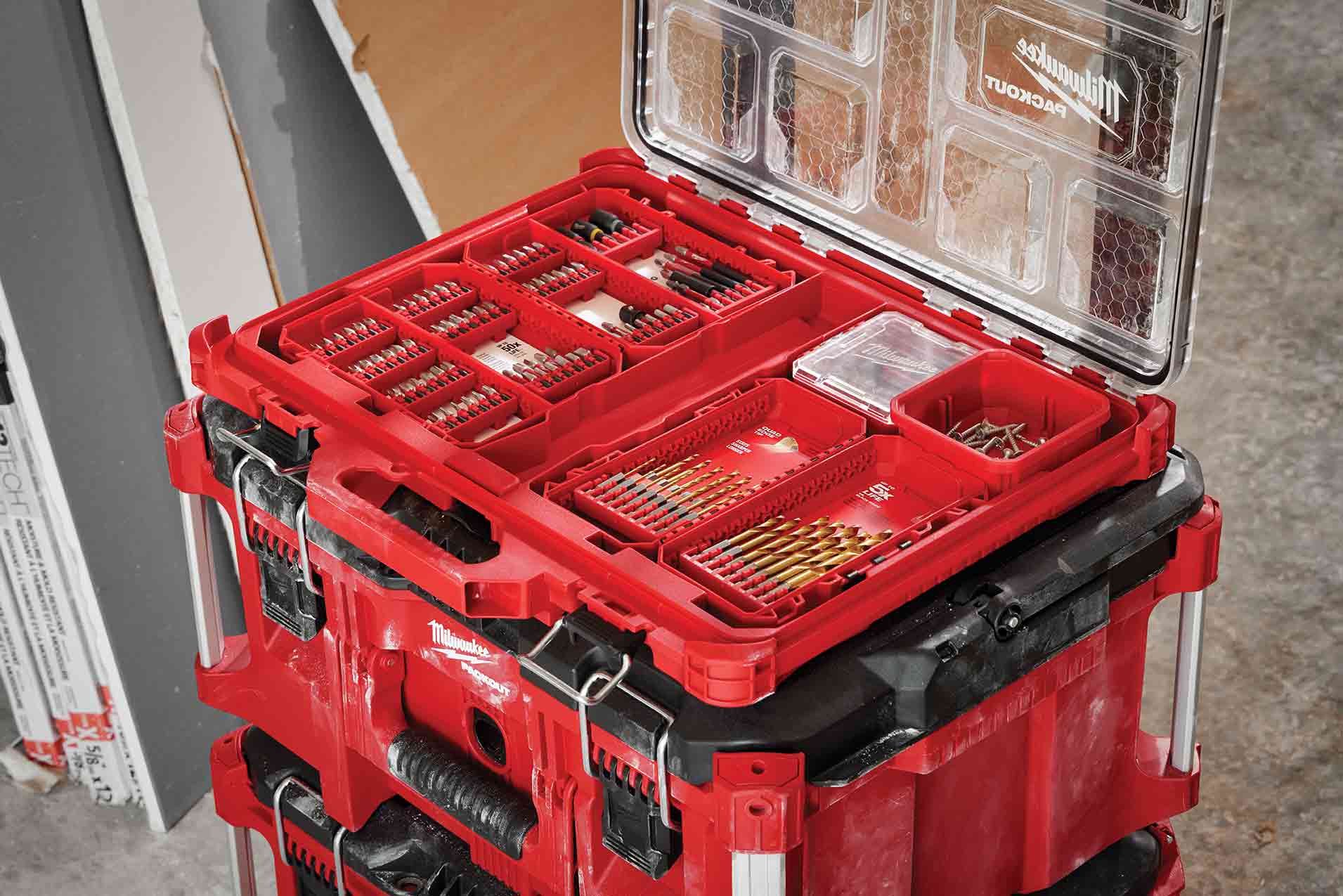 MILWAUKEE is committed to providing professional users with a broad range of accessory solutions that save time and increase productivity on the jobsite. All of our accessory solutions are engineered to deliver maximum life, durability and efficiency. We continue to lead in multiple product segments through our investment in new technologies, best-in-class manufacturing capabilities and efficient consumable accessories, which deliver world class run-time to MILWAUKEE's broad range of cordless tools.

As a result of our leadership position in carbide technology, we delivered ground-breaking innovation in the SAWZALL blades category. In 2022, we introduced THE WRECKER with NITRUS CARBIDE SAWZALL Blade, which is the longest-lasting, fastest cutting and most versatile blade for demolition jobs.

Our focus on the plumbing, mechanical and electrical contractor continued in 2022 with the introduction of new Portable Pipe Threading Accessories. As part of this launch, MILWAUKEE delivered the industry's lightest portable pipe threading die heads and replacement portable pipe dies.

2022 was an important year for our drilling & driving accessories segment. For the first time, MILWAUKEE introduced 42 new drilling & driving accessory storage solutions that are optimized for use with the MILWAUKEE PACKOUT Modular Storage System. This new capability will allow users to integrate their drilling & driving accessory cases inside their PACKOUT storage devices for better organization and convenience.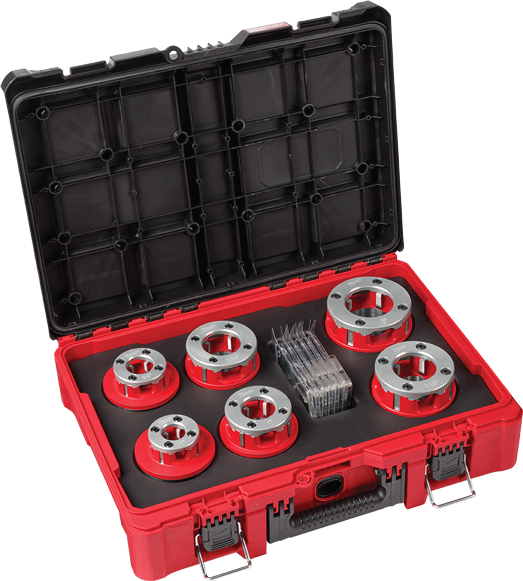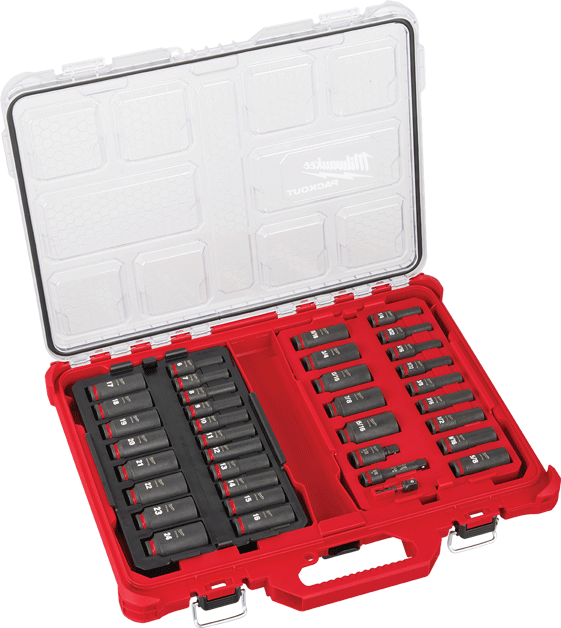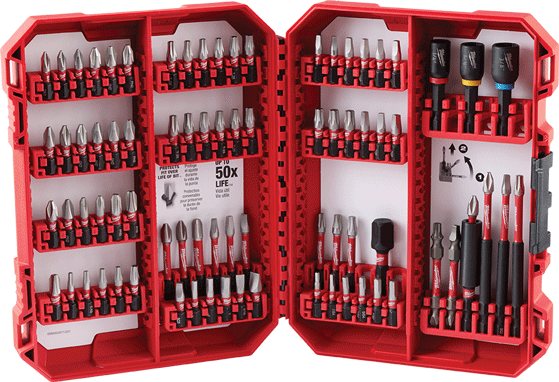 Safety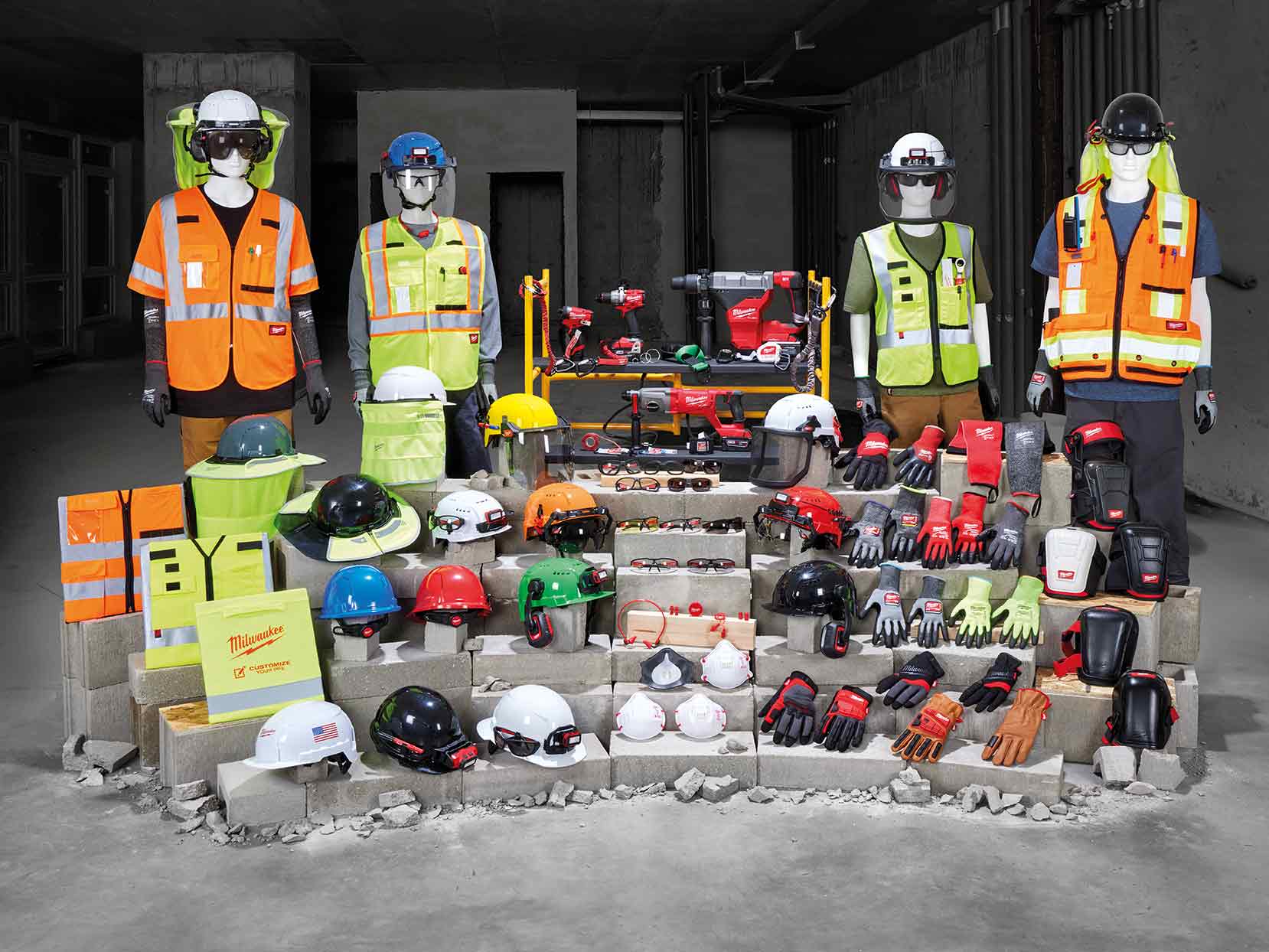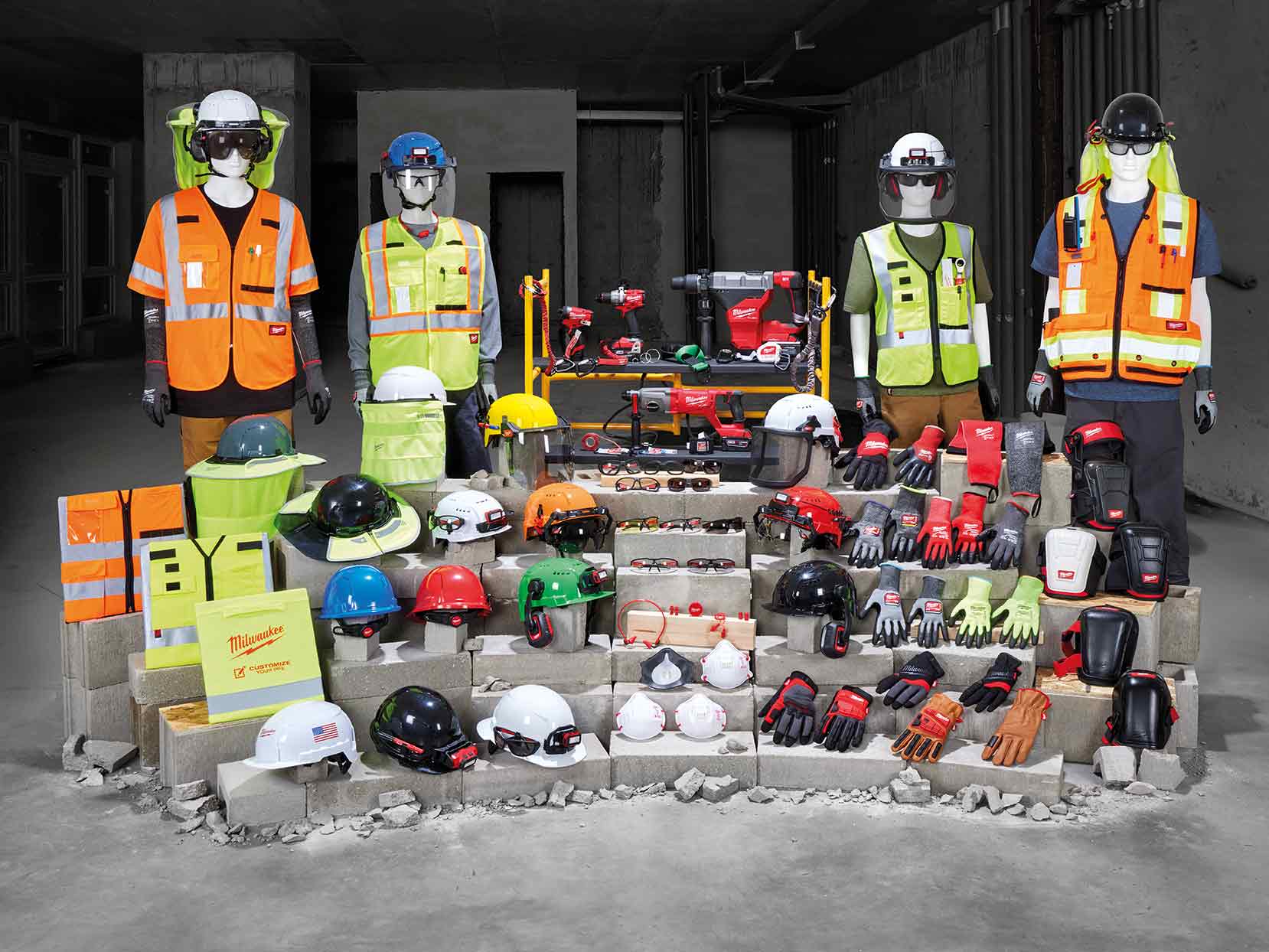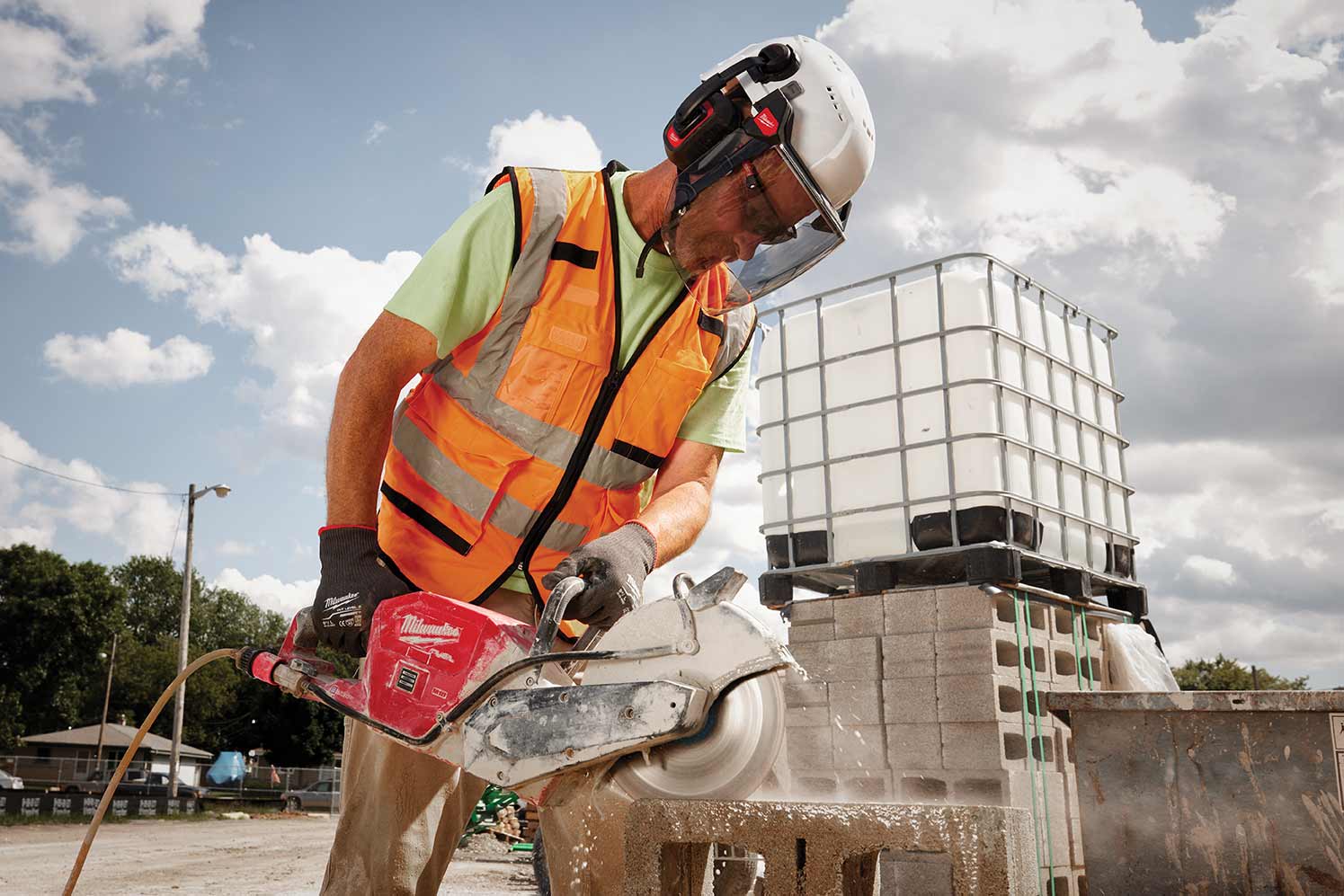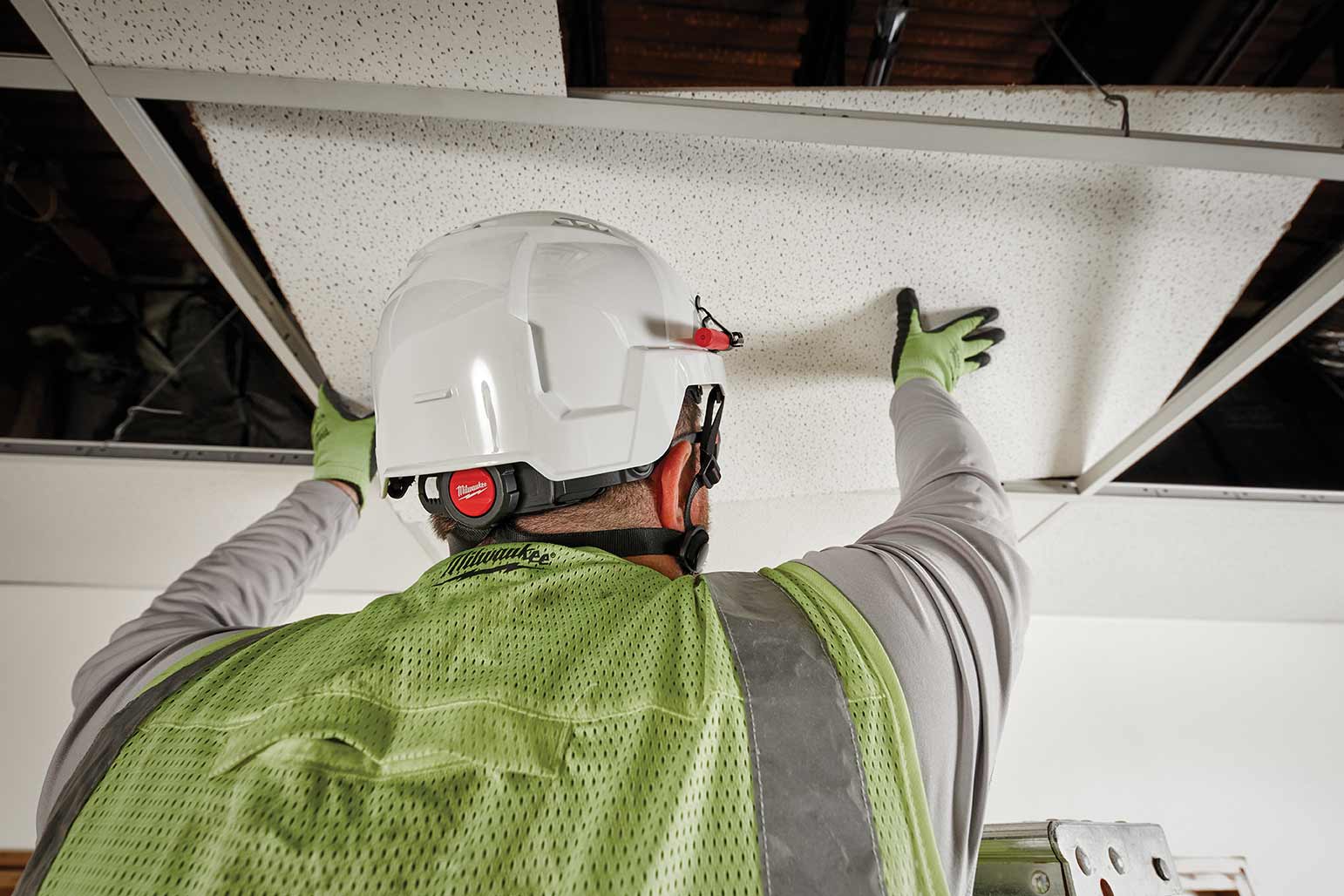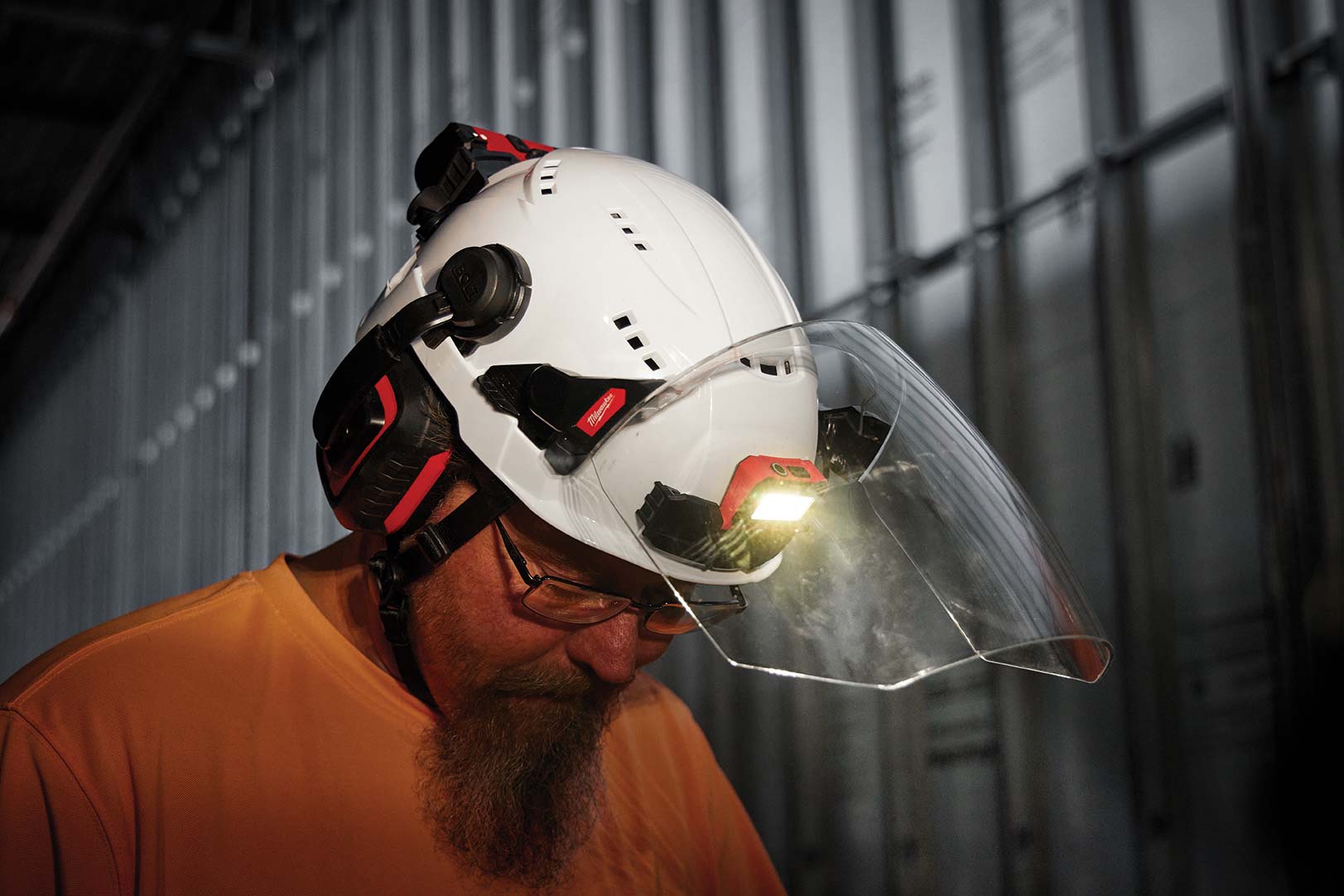 MILWAUKEE is committed to keeping professionals safe on the jobsite with the launch of the BOLT hard hat and helmet system – the first system that allows users to secure accessories to their MILWAUKEE head protection simultaneously for a complete head protection solution. Eye Visors, Polycarbonate Face Shields, Metal Mesh Face Shields, Sunshade and a specifically designed BOLT REDLITHIUM USB headlamp all joined the BOLT system in 2022.

With 900+ solutions across multiple categories – hard hats/helmets, eye protection, hearing protection, high visibility vests, respirators, work gloves – MILWAUKEE is continuing to improve safety and productivity on the jobsite through a deep understanding of user needs.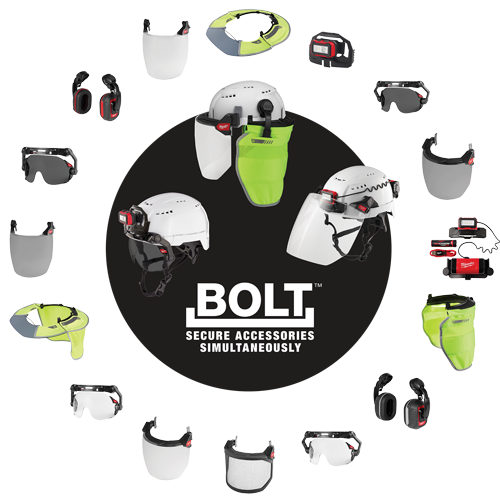 Financial Highlights

Setting the bar high
AS THE #1 DIY TOOL BRAND
RYOBI continues to innovate and lead the way as the #1 DIY Tool Brand on the planet. The breadth of line, cordless convenience, and value of products, all compatible with a battery interface that has remained consistent since 1996, makes the RYOBI 18V ONE+ Cordless System the platform of choice for users from DIYers to professionals. For tackling more demanding yardwork, the RYOBI 40V system provides gas performance with cordless convenience. The RYOBI 80V system, introduced in 2022, features the most powerful products to date from RYOBI, allowing users to eliminate gas and operate Zero Turn Riding Mowers, Lawn Tractors and more on clean, quiet, zero emission battery power.

RYOBI 18V ONE+ HP & 40V HP Brushless tools utilize advanced technologies and superior ergonomics to deliver high performance tools and a premium user experience like never before. RYOBI WHISPER SERIES products, its quietest range of products, enables users to utilize high performing products that are engineered to be quieter by design. The RYOBI LINK Modular Storage system continues to grow and enables users to easily organize, access, and transport their lives with a wide variety of customizable wall and mobile storage solutions. Rounding out the RYOBI family is the USB LITHIUM cordless platform, now offering over ten compact and portable tools that are rechargeable via a USB-C port in the included battery.
Cordless System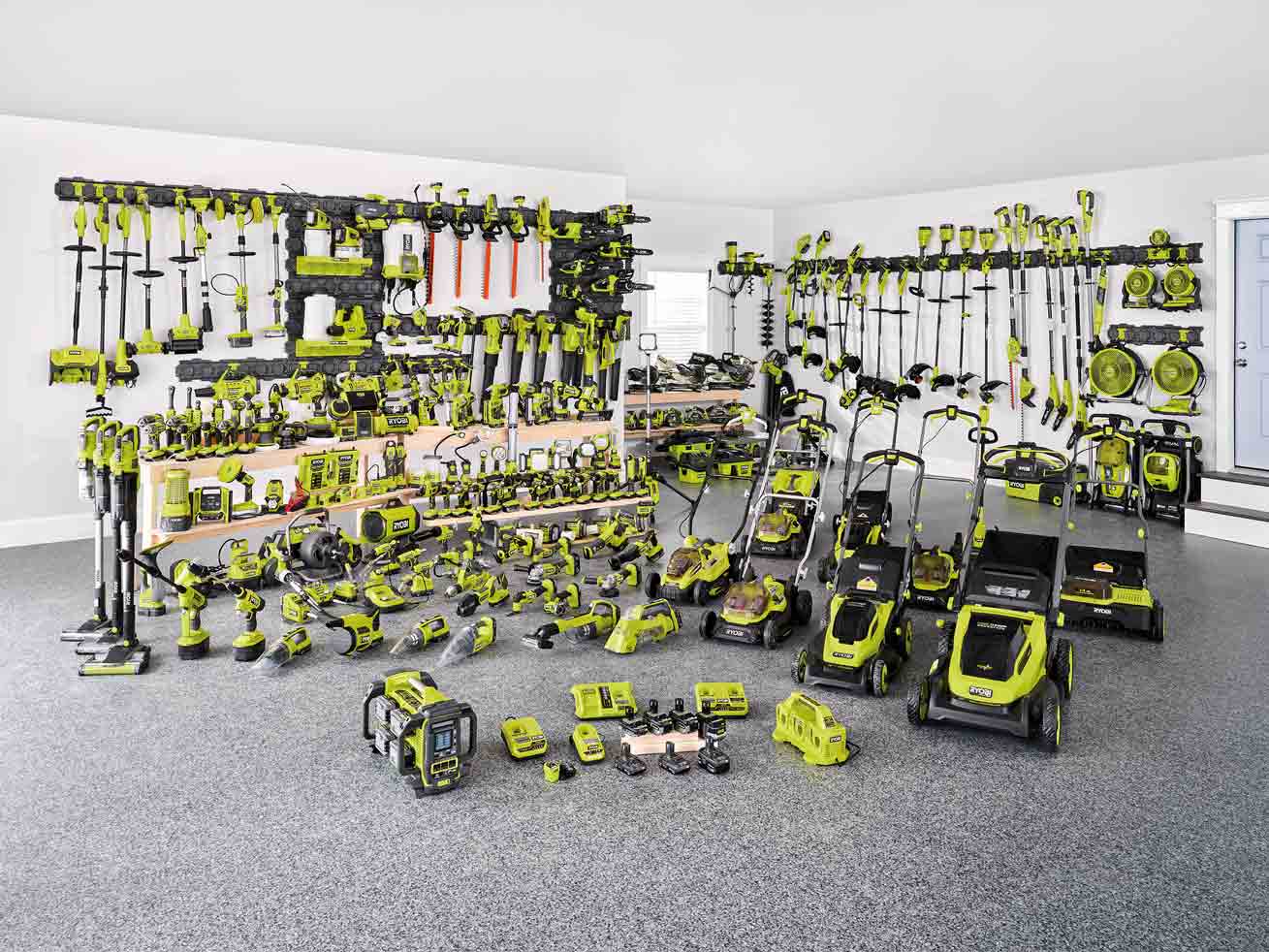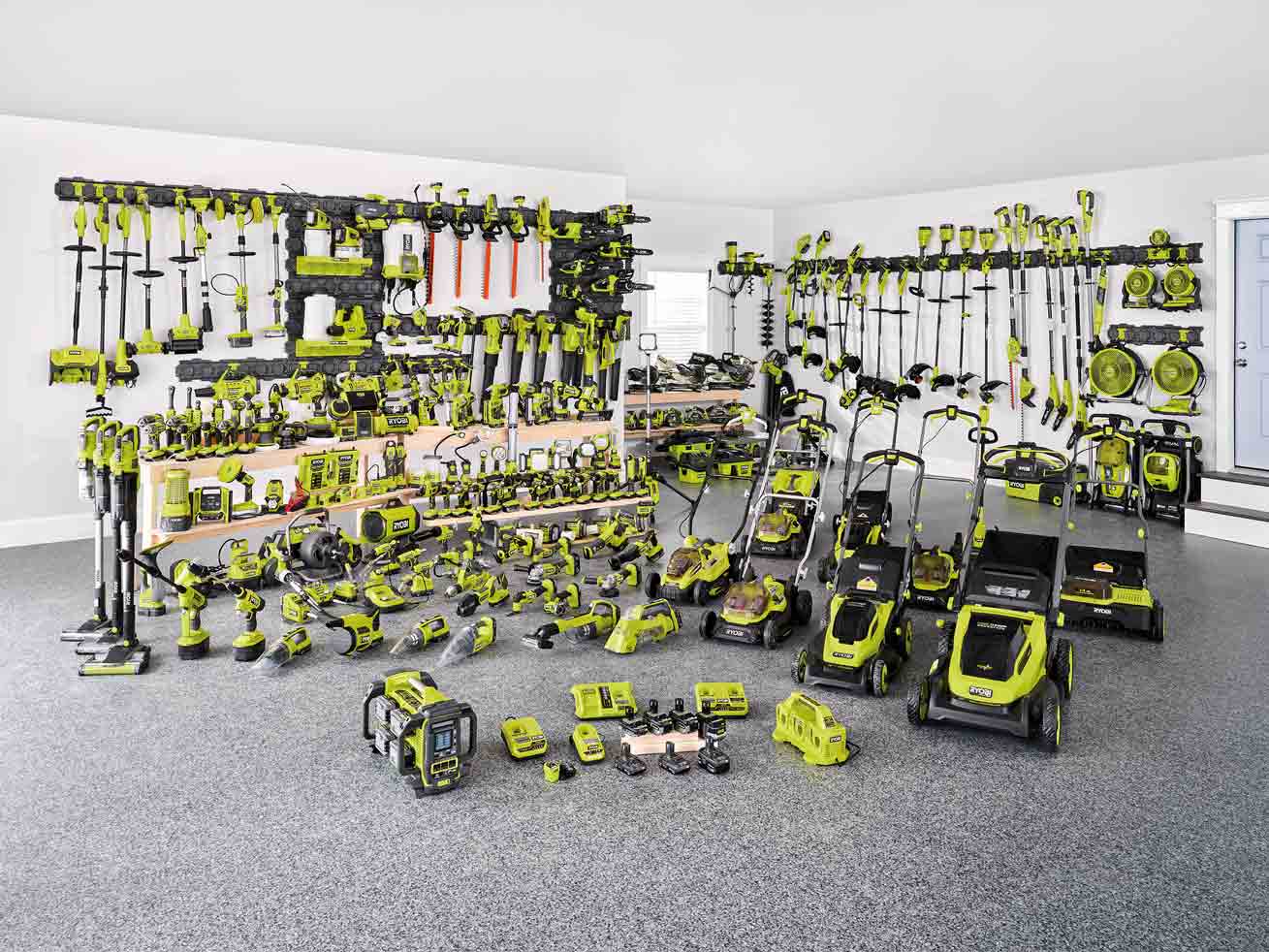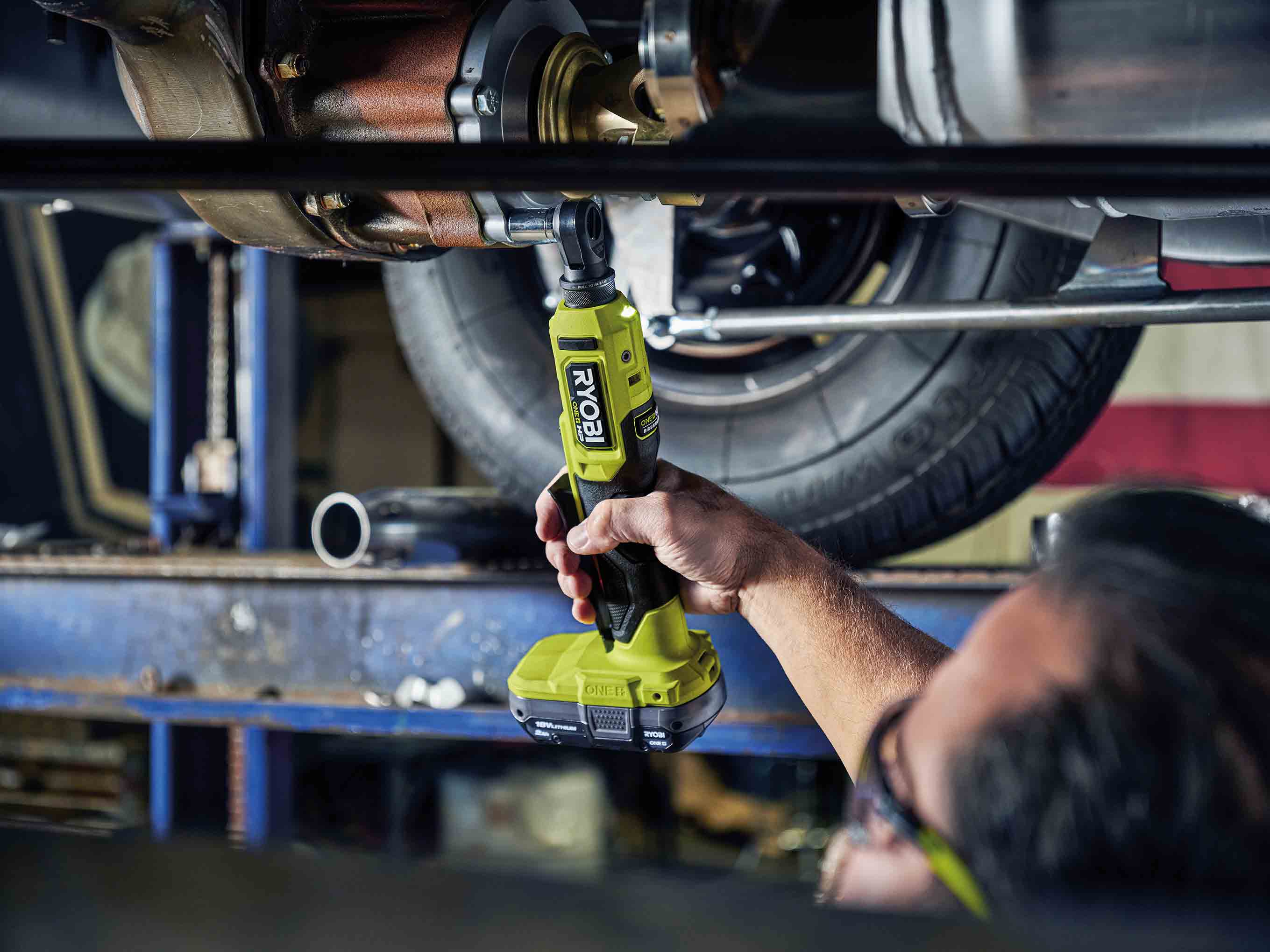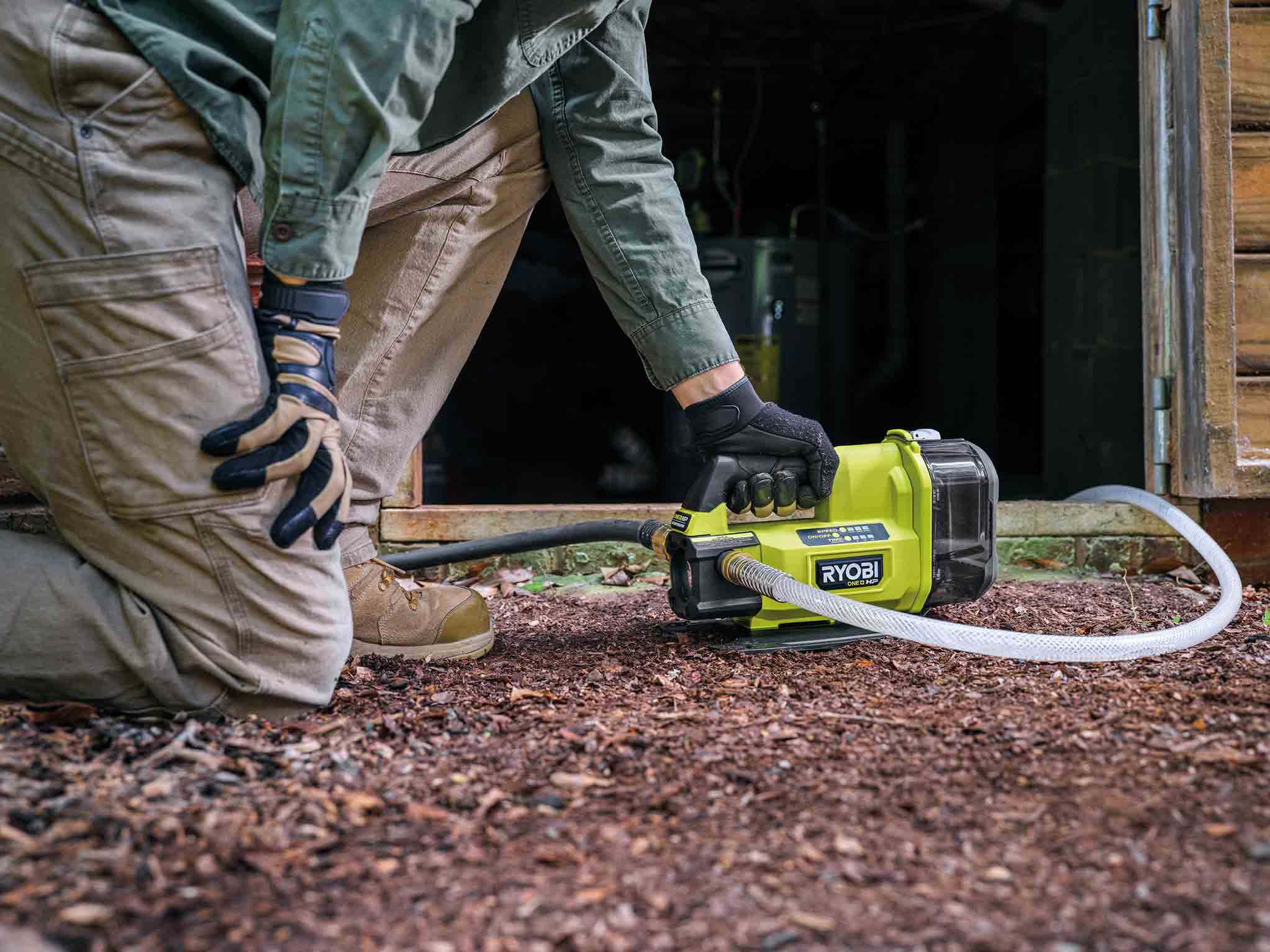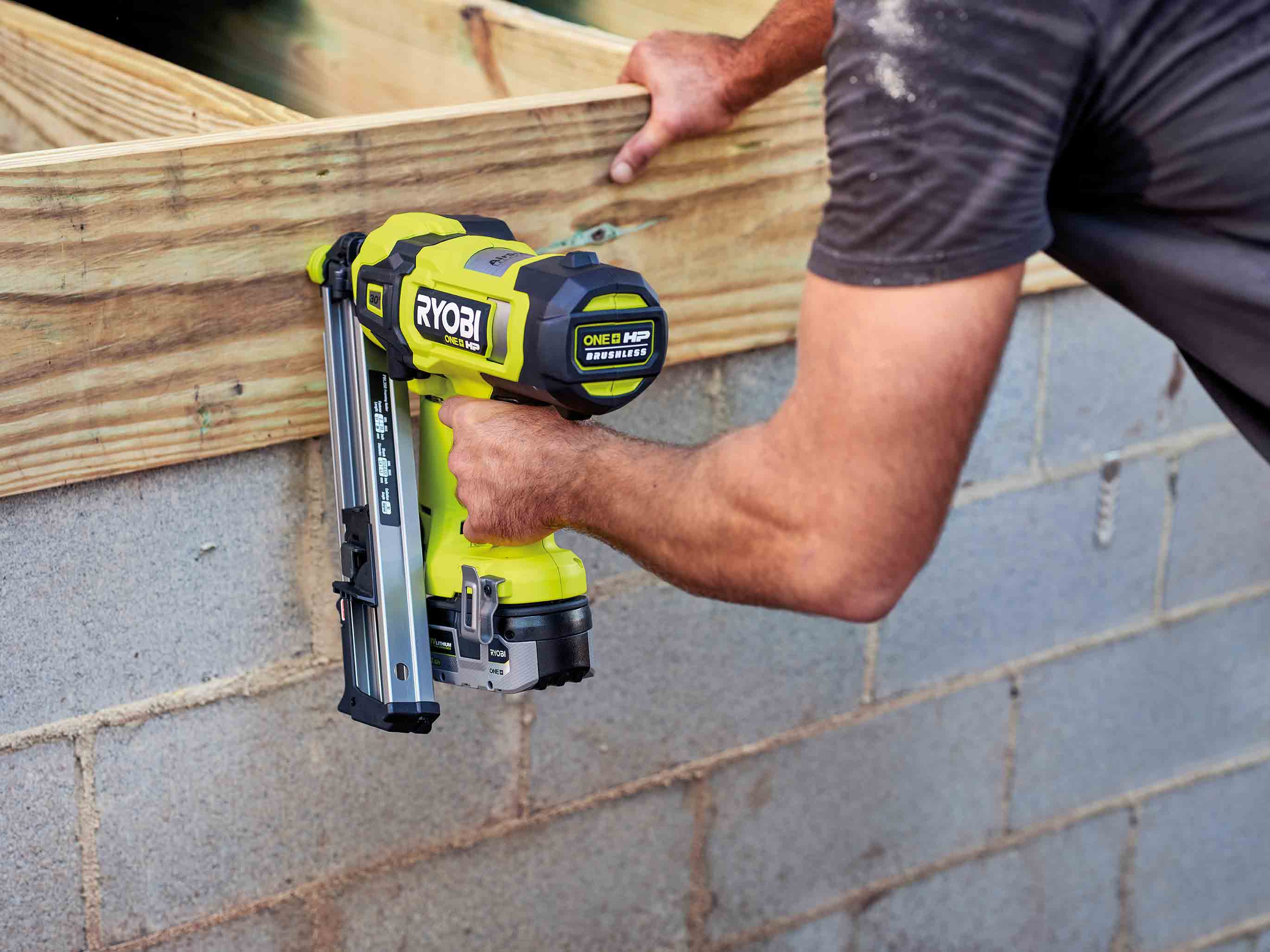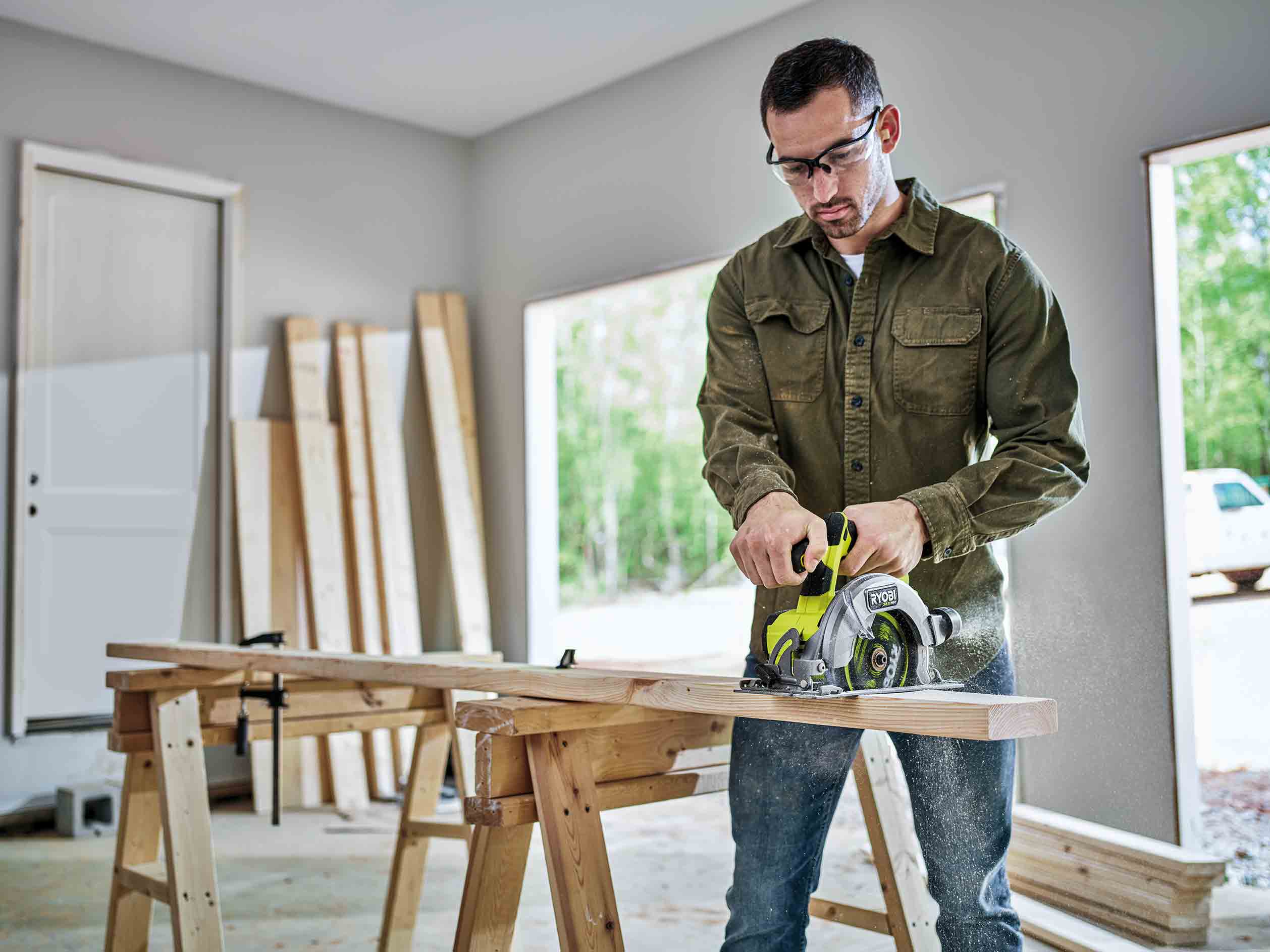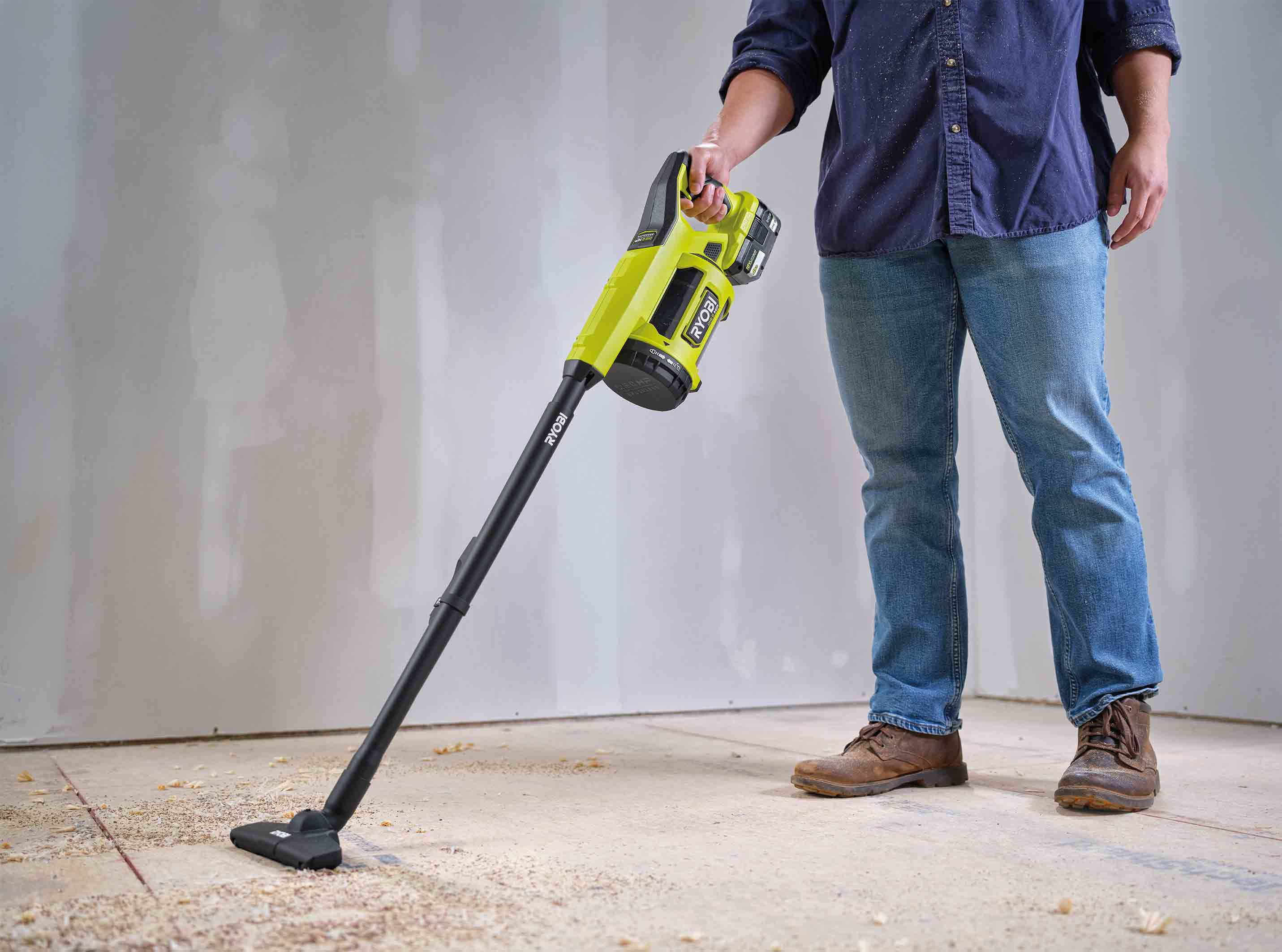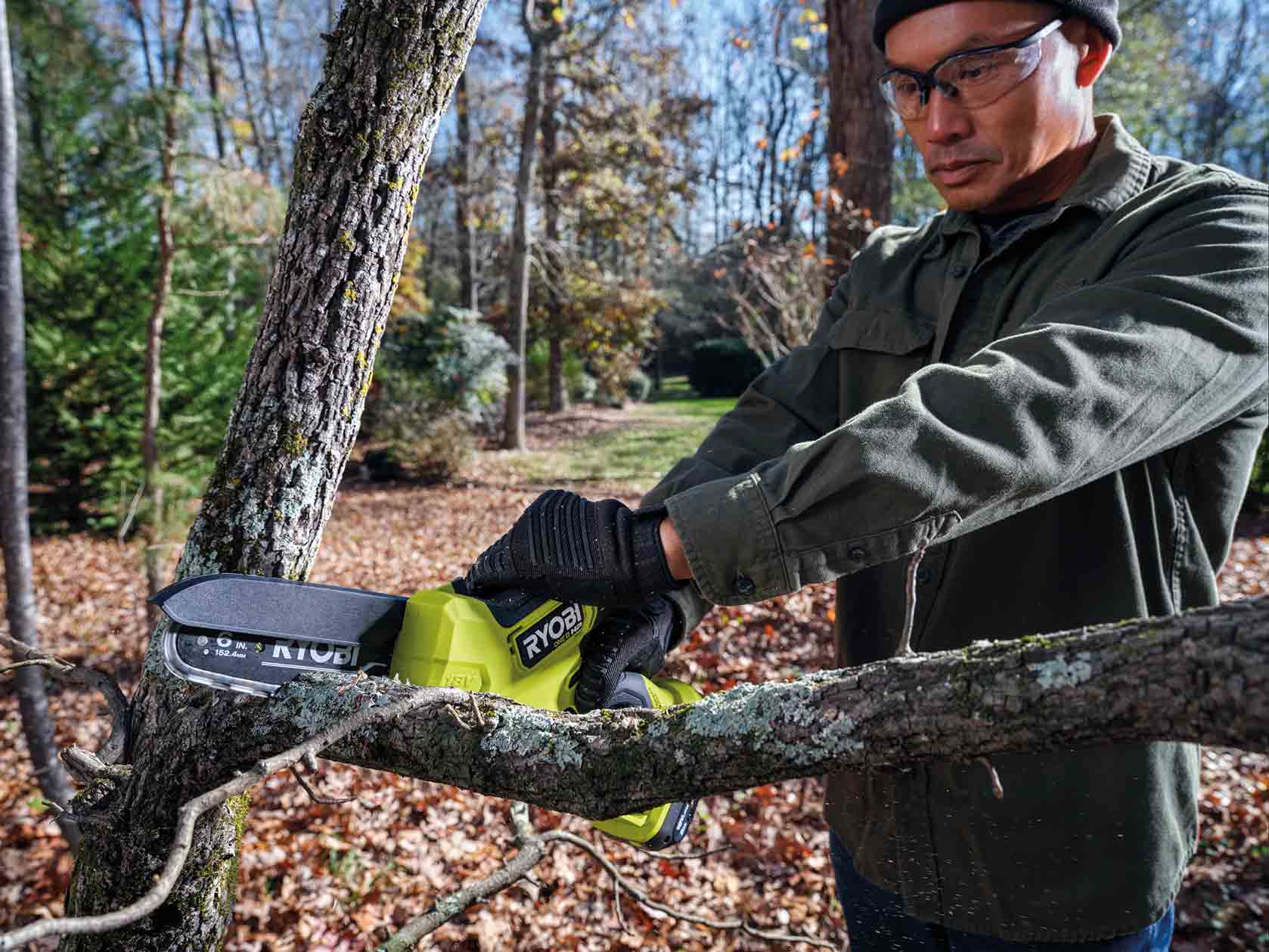 The RYOBI 18V ONE+ System features over 280 innovative product solutions, giving users the ultimate versatility and selection to get the job done. With cordless lithium technology, RYOBI powers through almost anything. From drilling, cutting, fastening, and cleaning, to lighting, plumbing, trimming, mowing, and clearing, the ONE+ System gives users The Power To Do More.

Best of all, RYOBI stayed true to its same 18V battery platform giving its users peace of mind as they expand their collections. The newest products and batteries from RYOBI's 18V ONE+ System are compatible with the same RYOBI tools and batteries from 1996. So no matter our user's interest or skill level, whether they're on the jobsite or at home, there's a ONE+ product for everyone.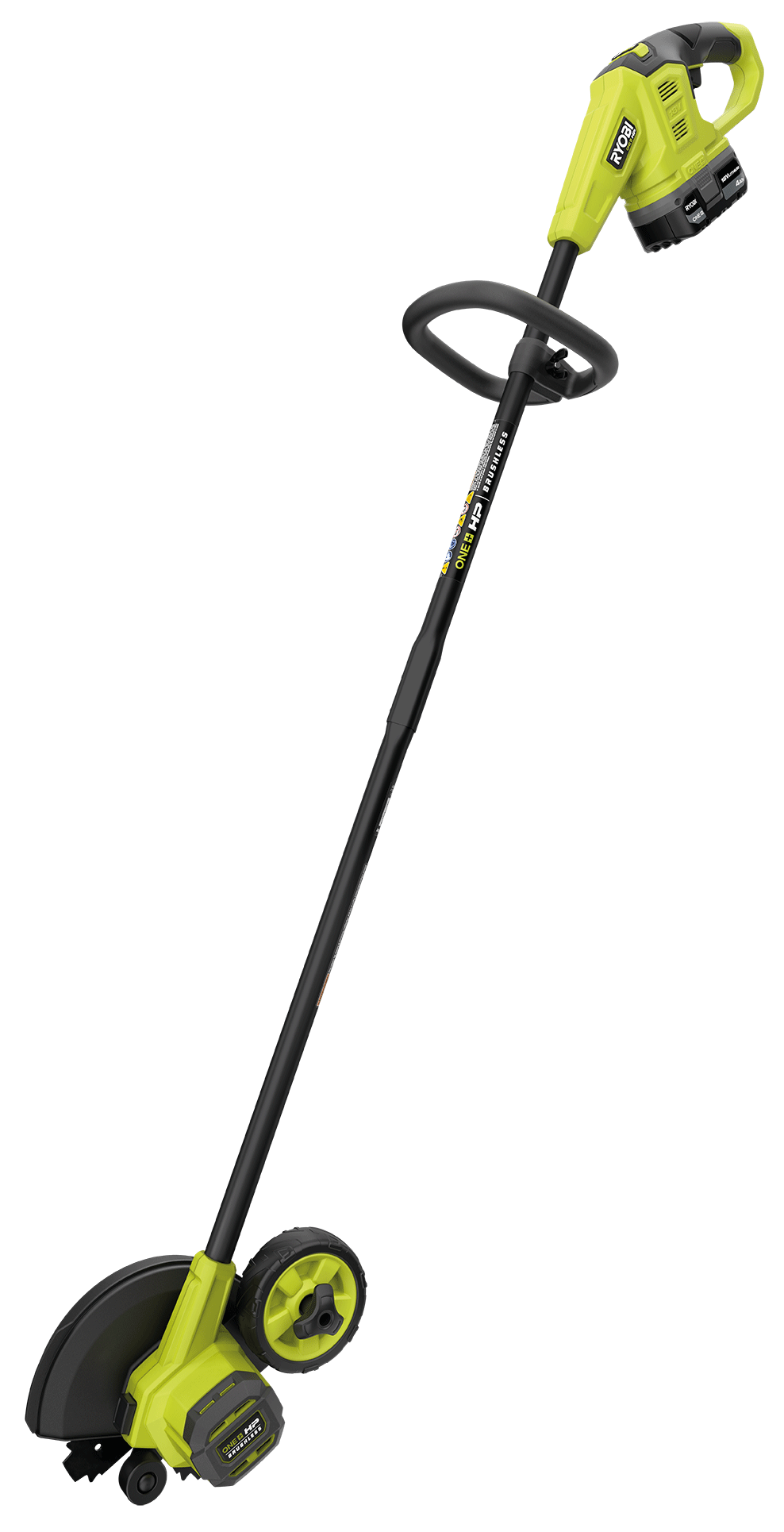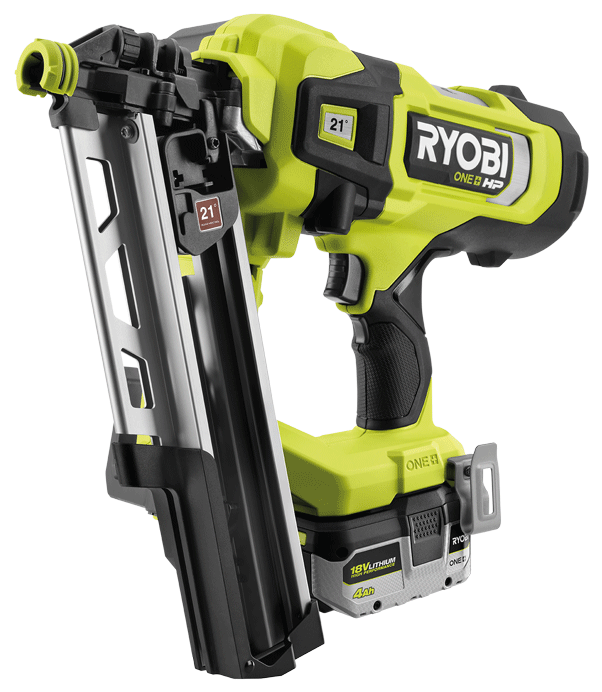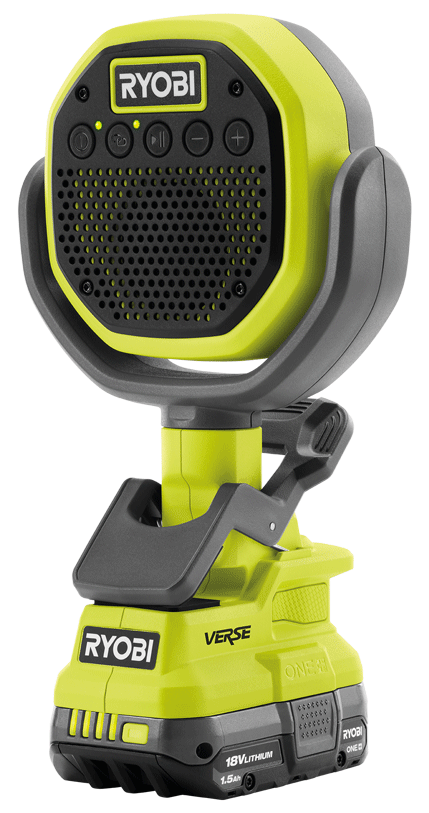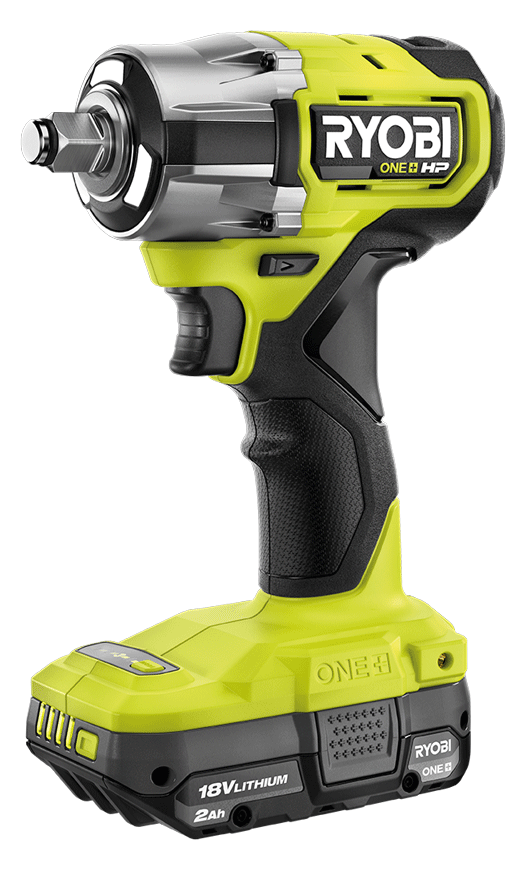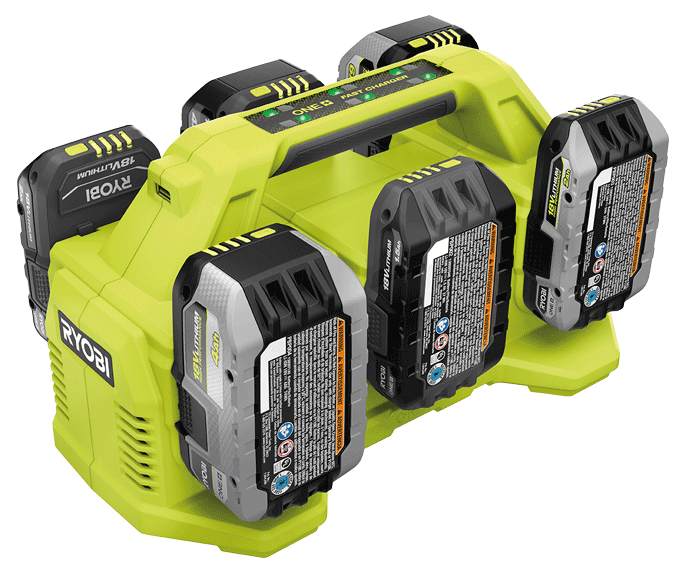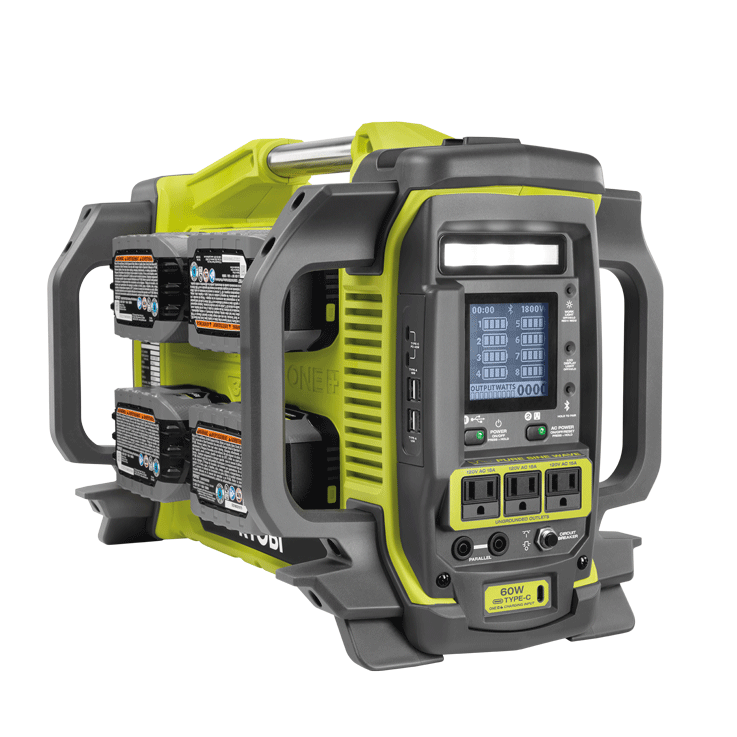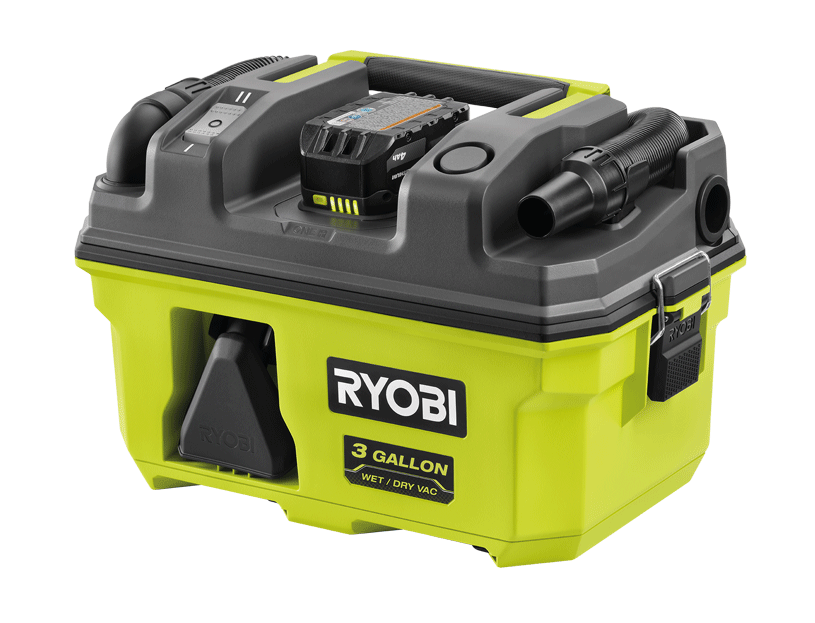 Cordless Outdoor System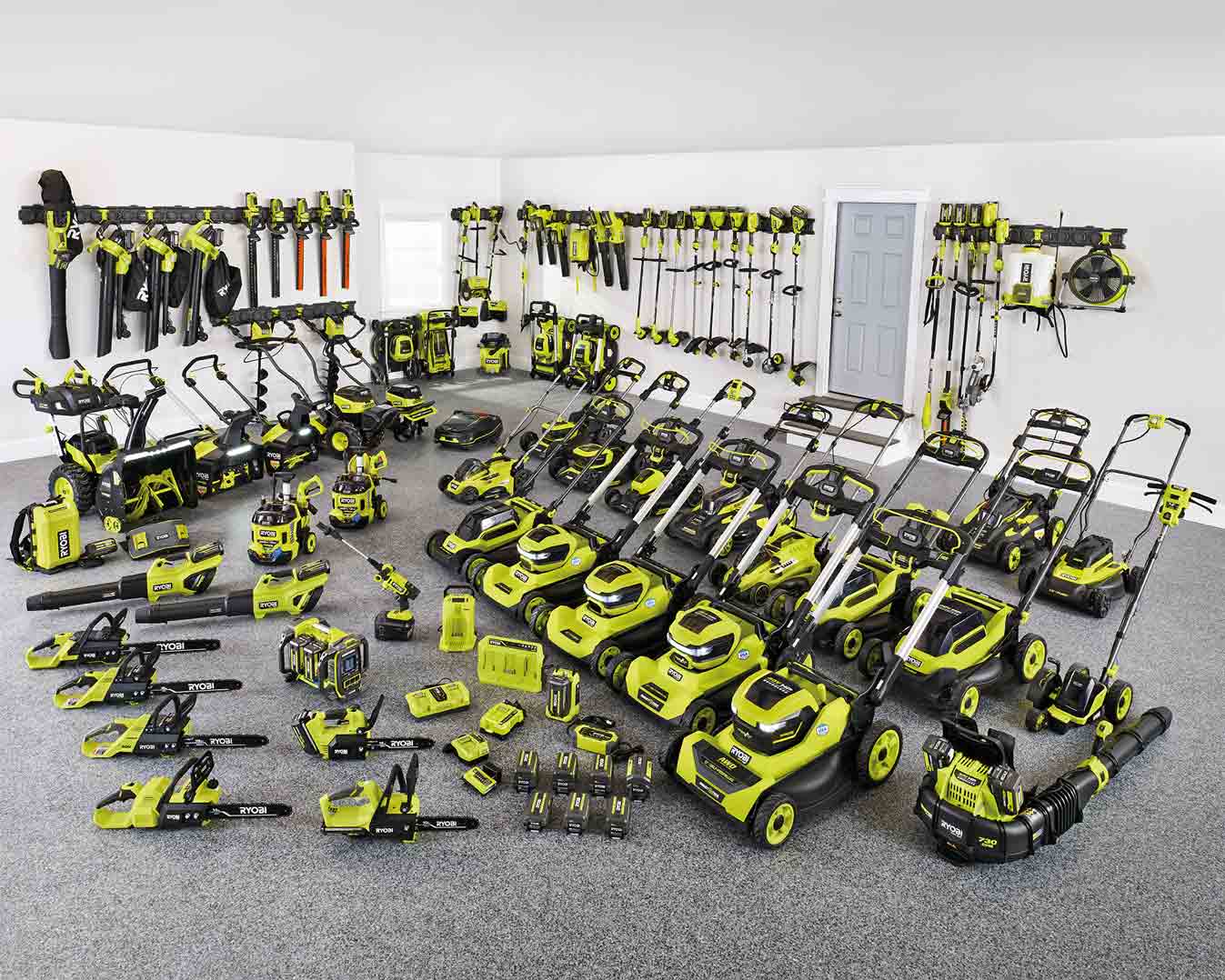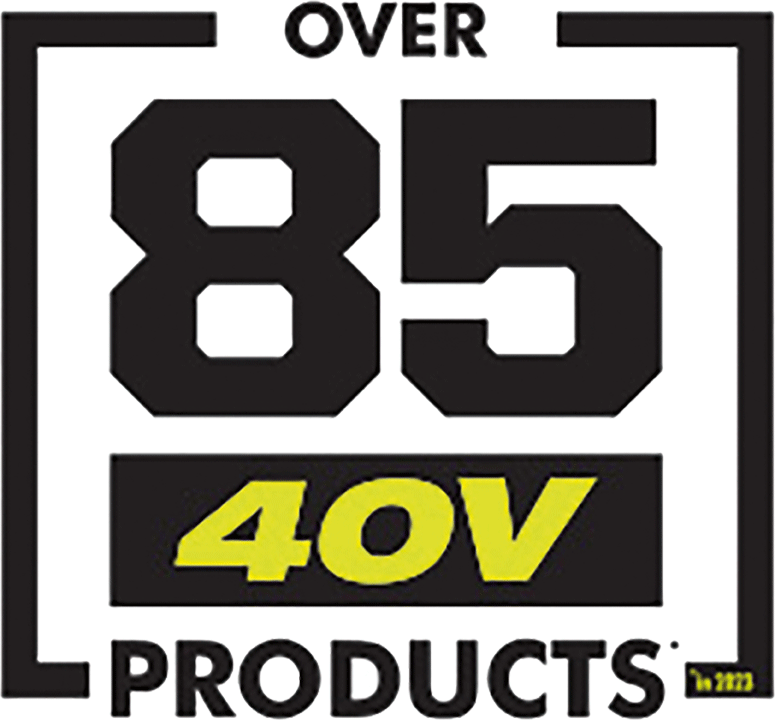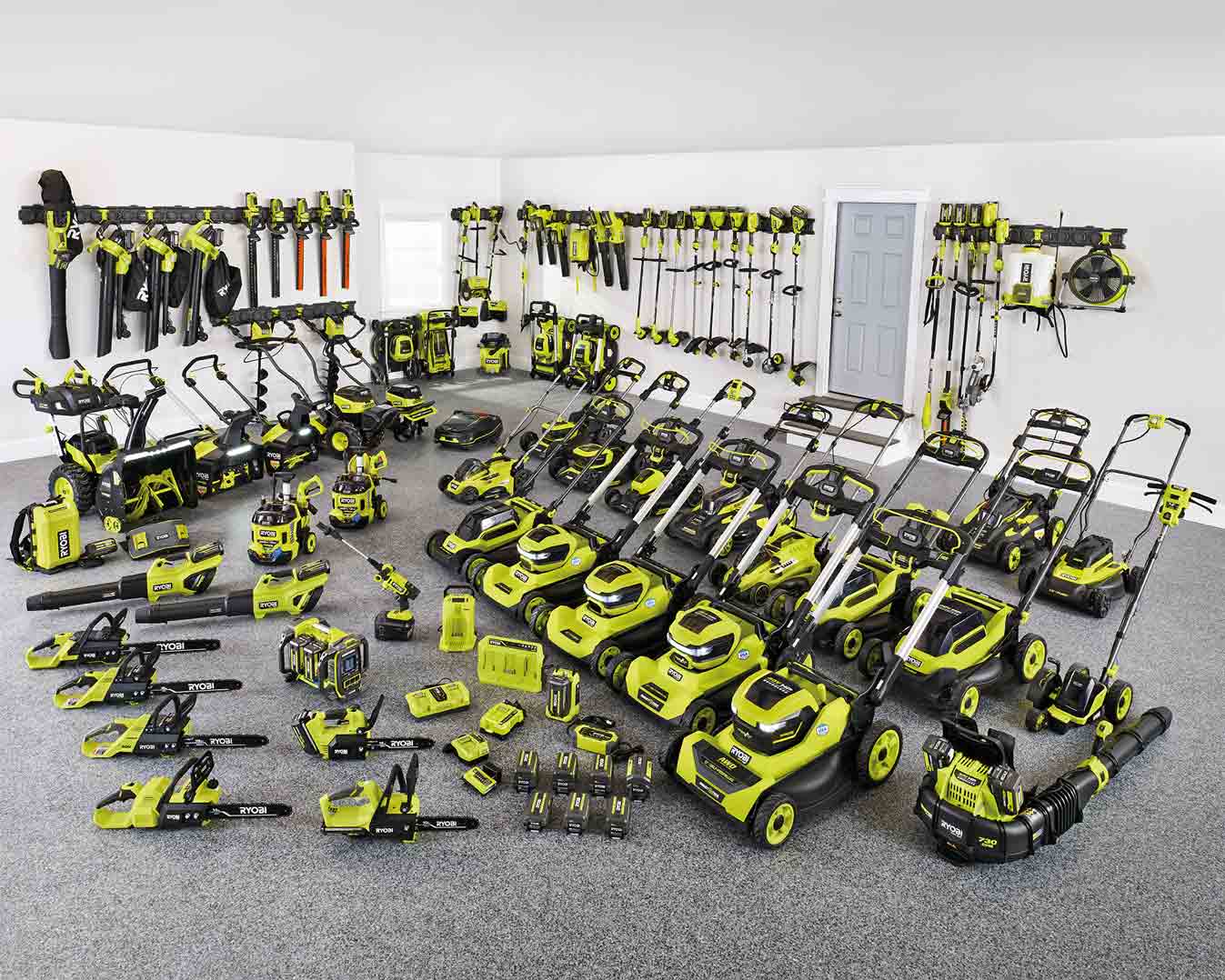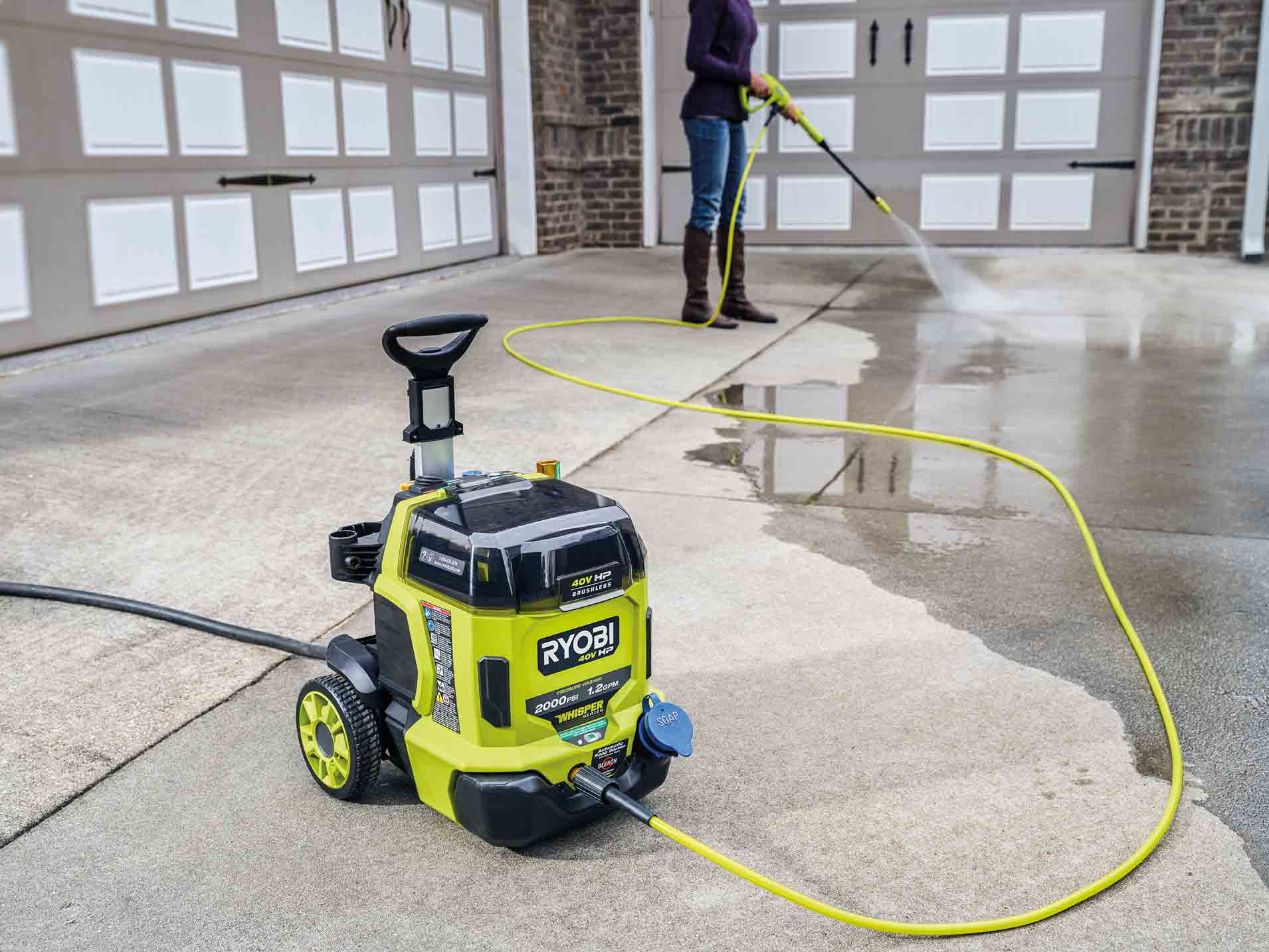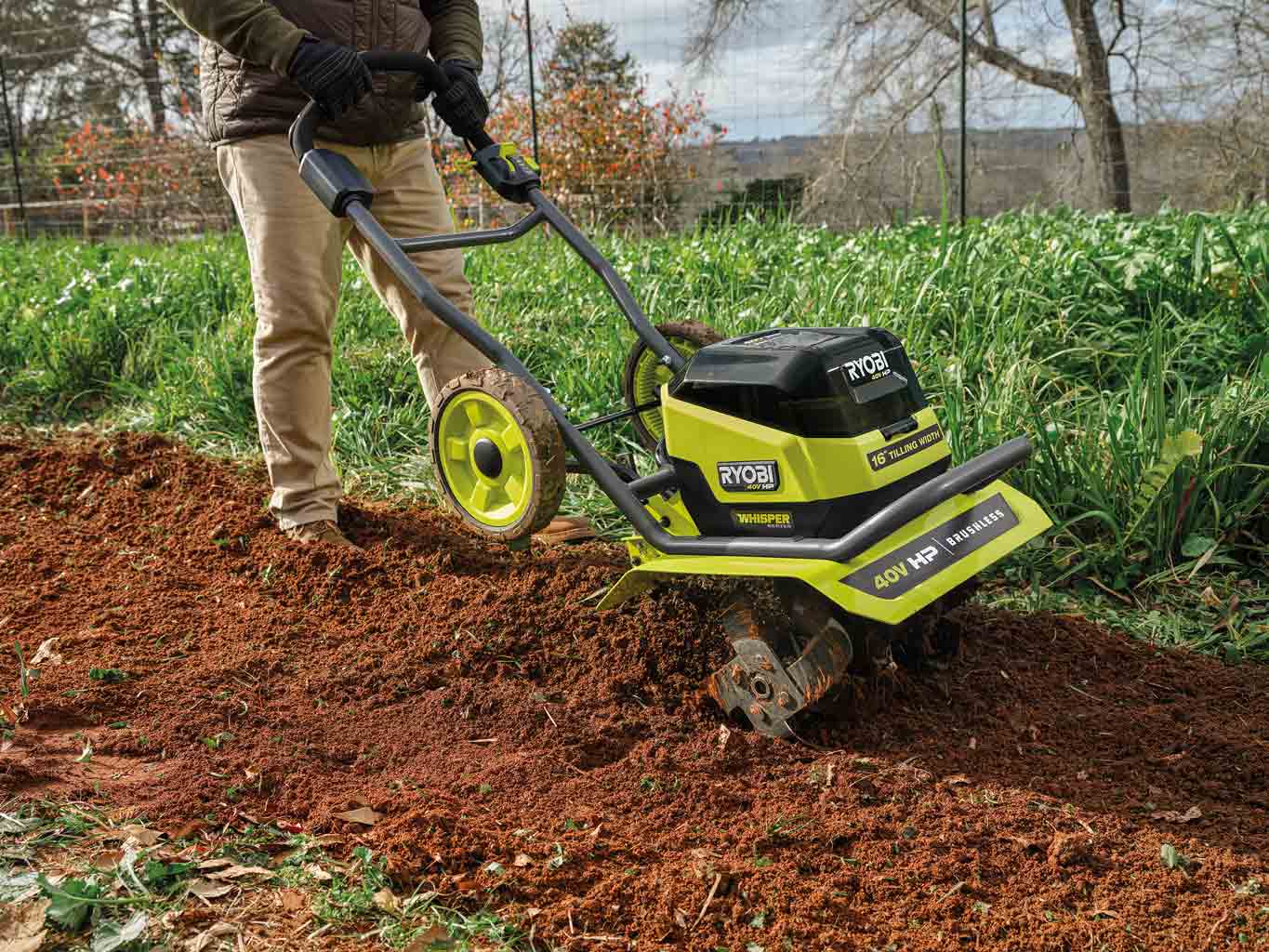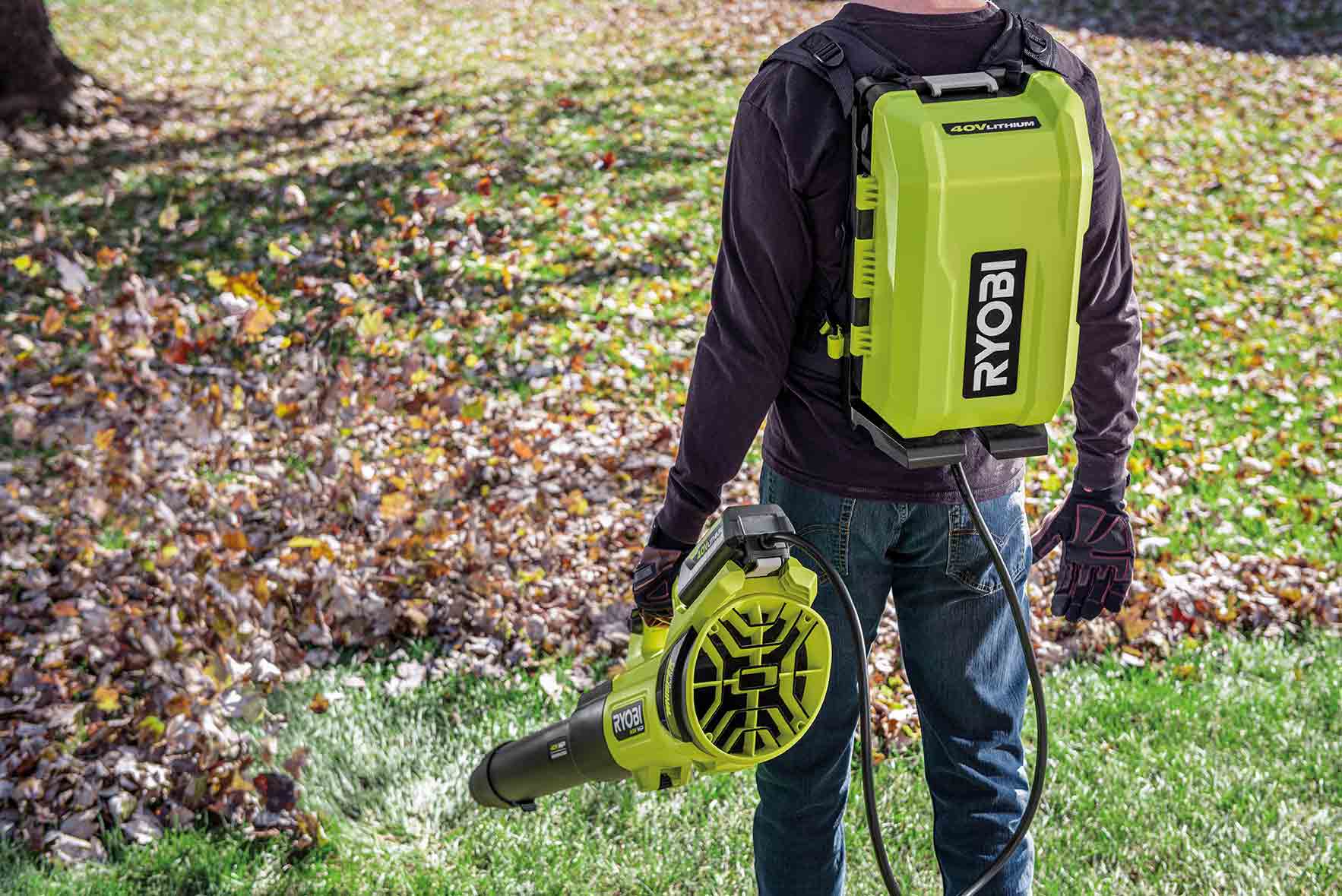 The RYOBI 40V System puts the power in your hands to tackle any job with gas performance and cordless convenience. With over 85 innovative products and counting, each is engineered to deliver superior performance and fade-free runtime. With battery pack sizes ranging from the compact and lightweight 2Ah to the high performing 12Ah, RYOBI's 40V Cordless System provides the power, freedom, and versatility users desire for their lawn and garden needs.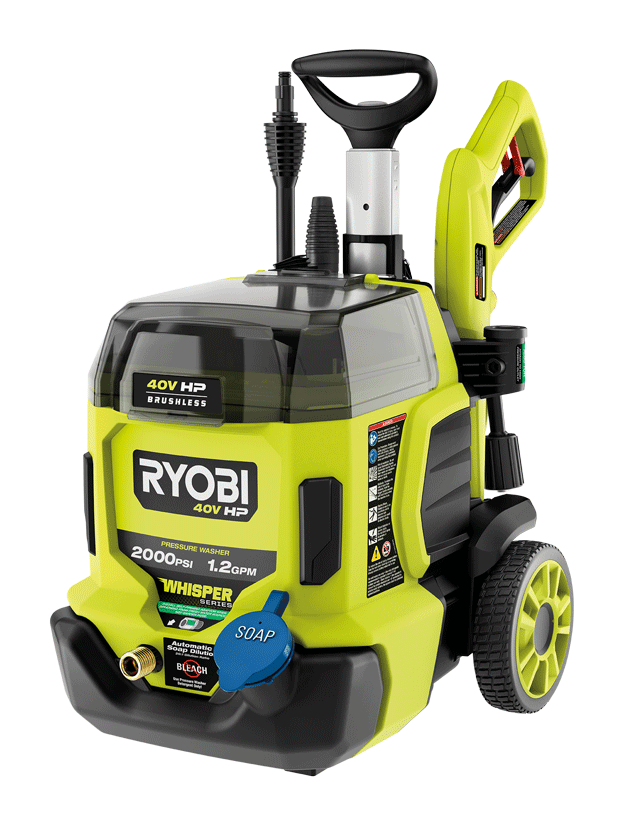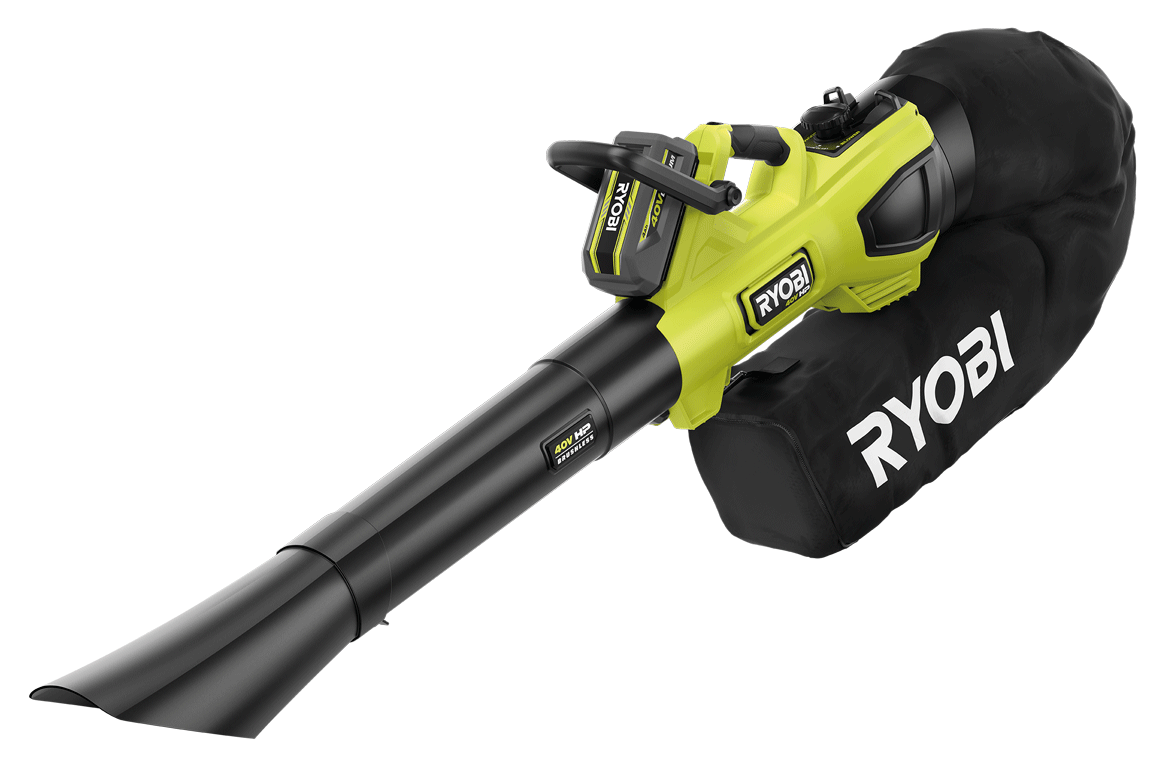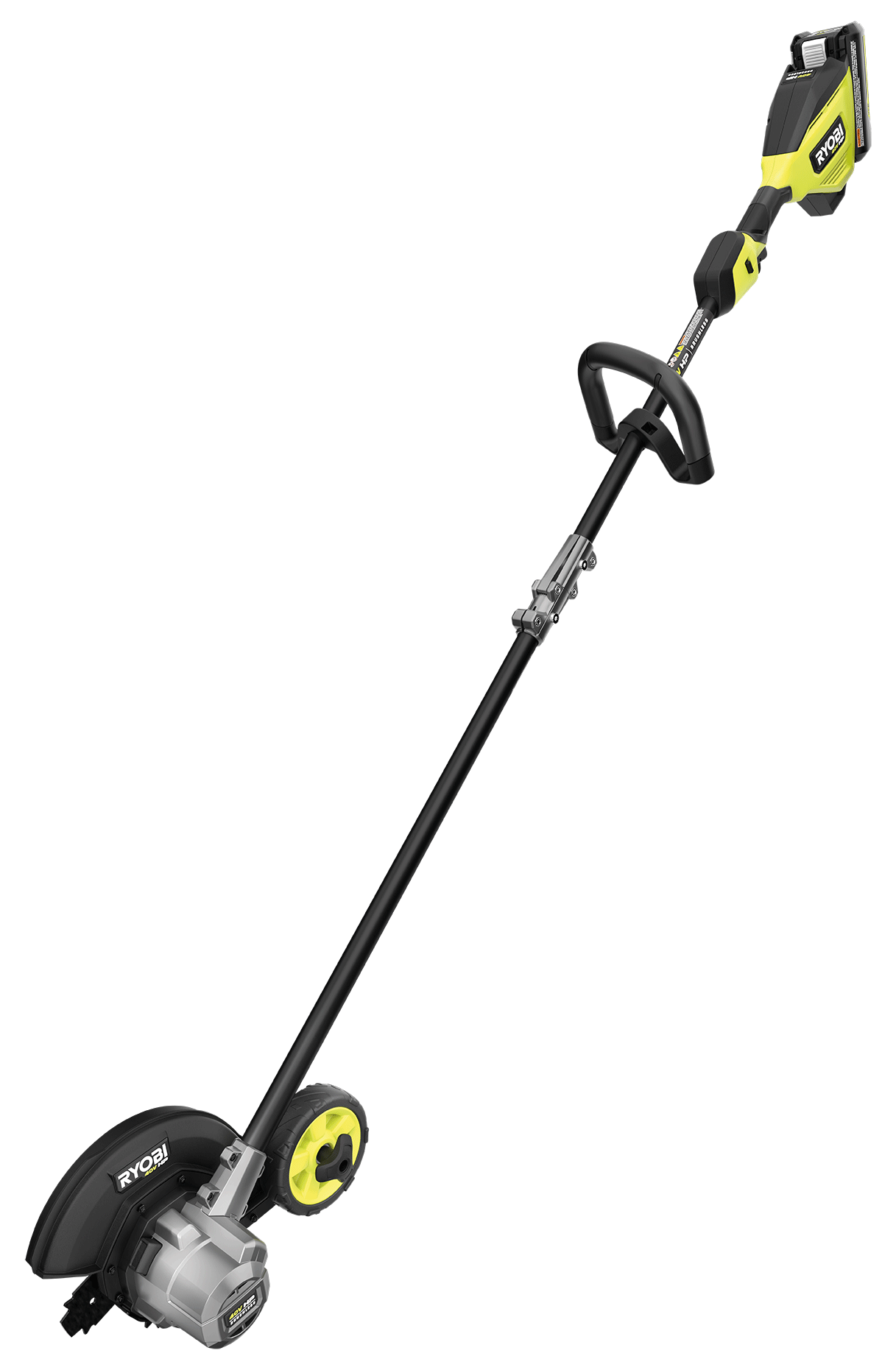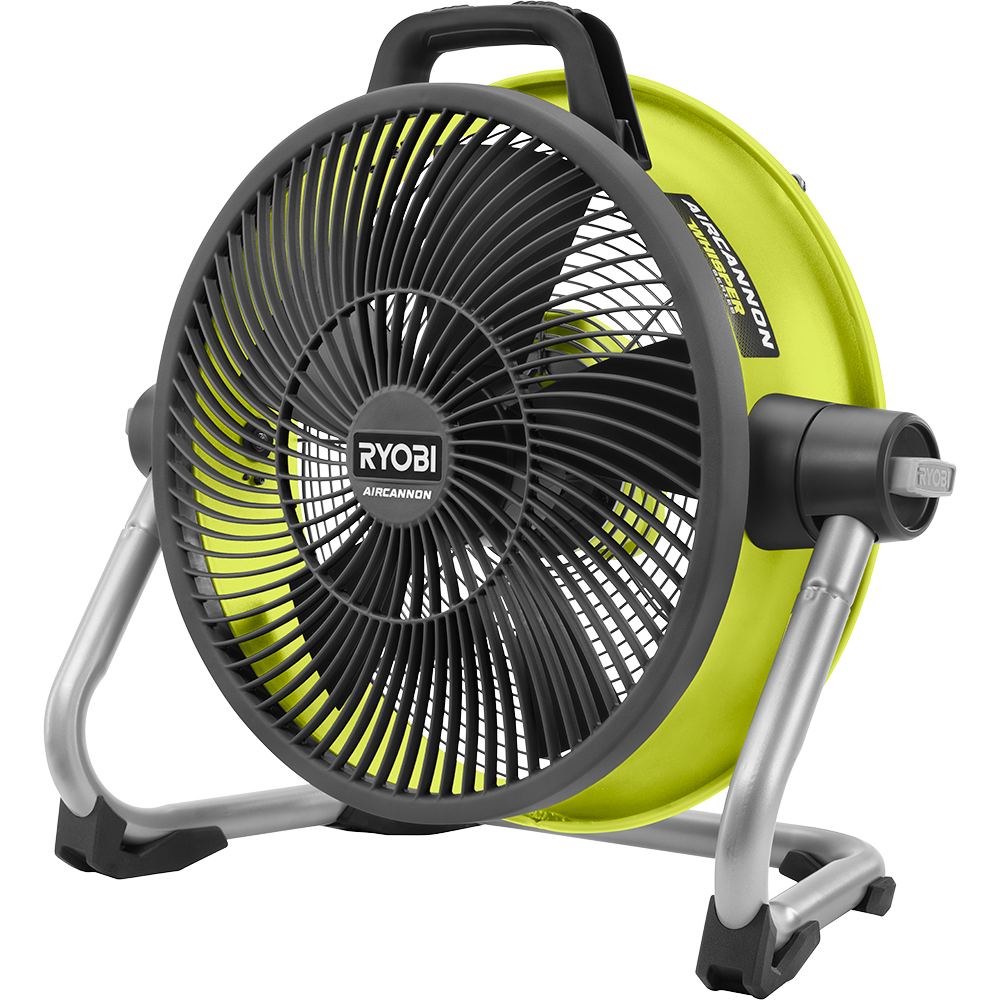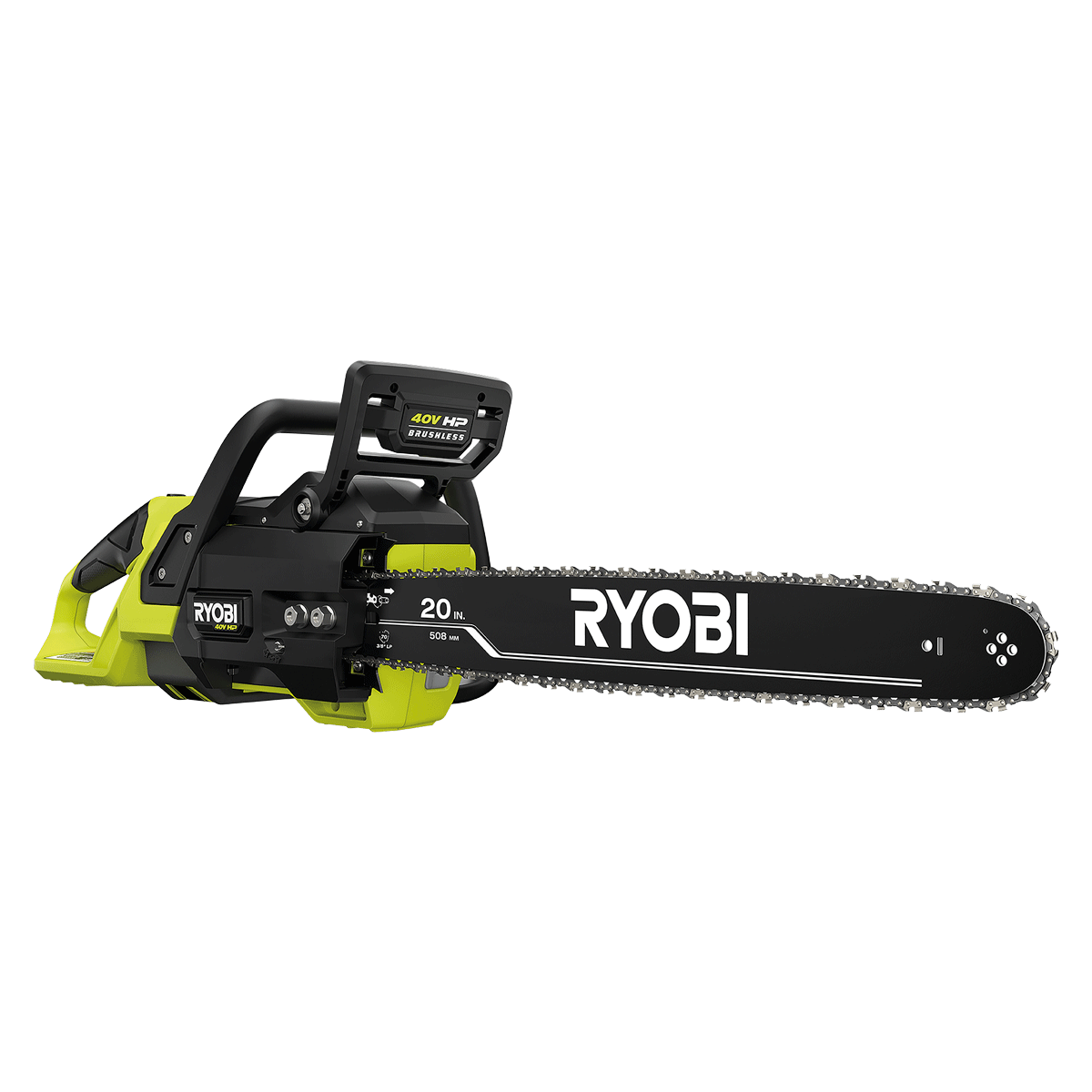 Lawn Mowers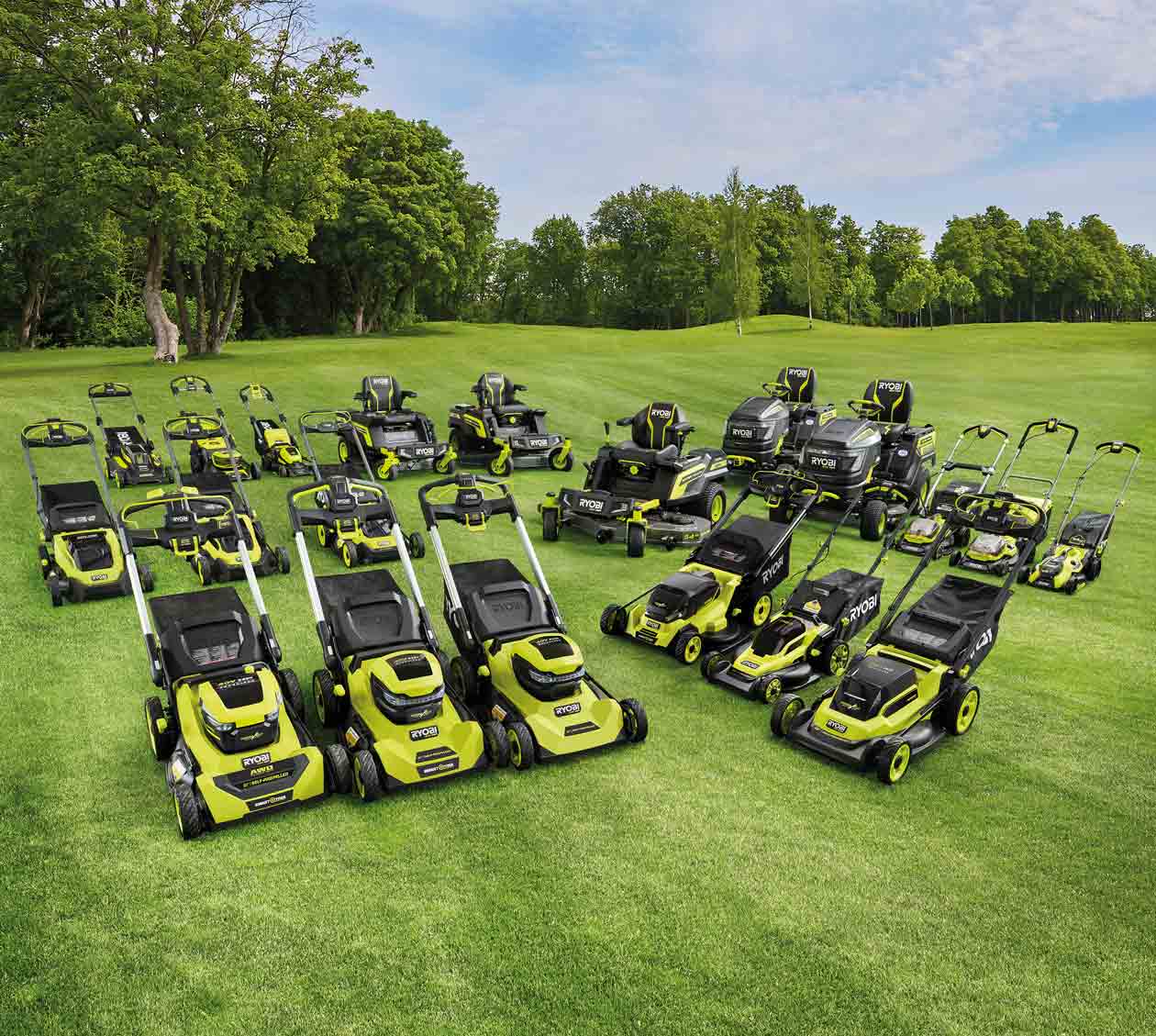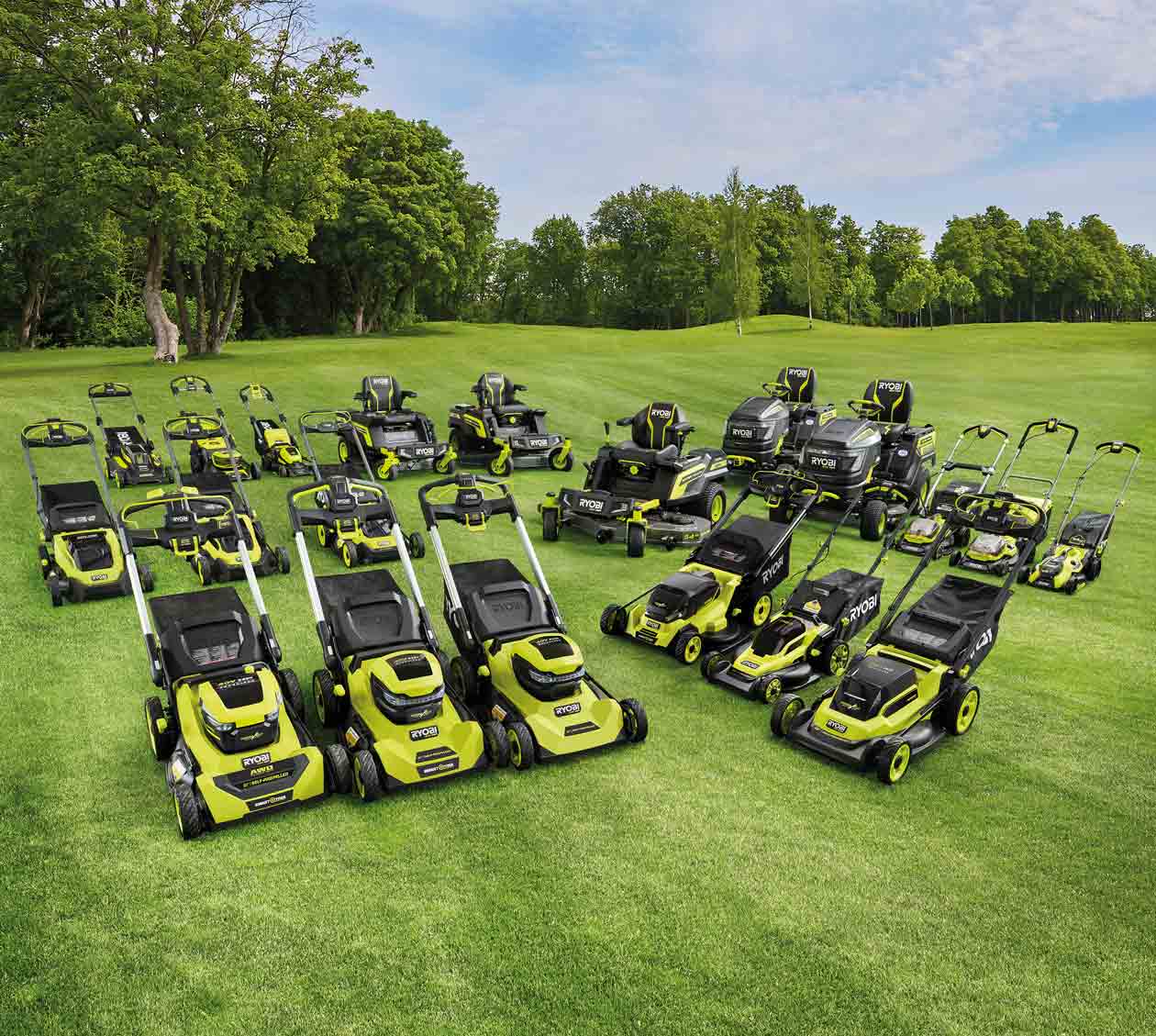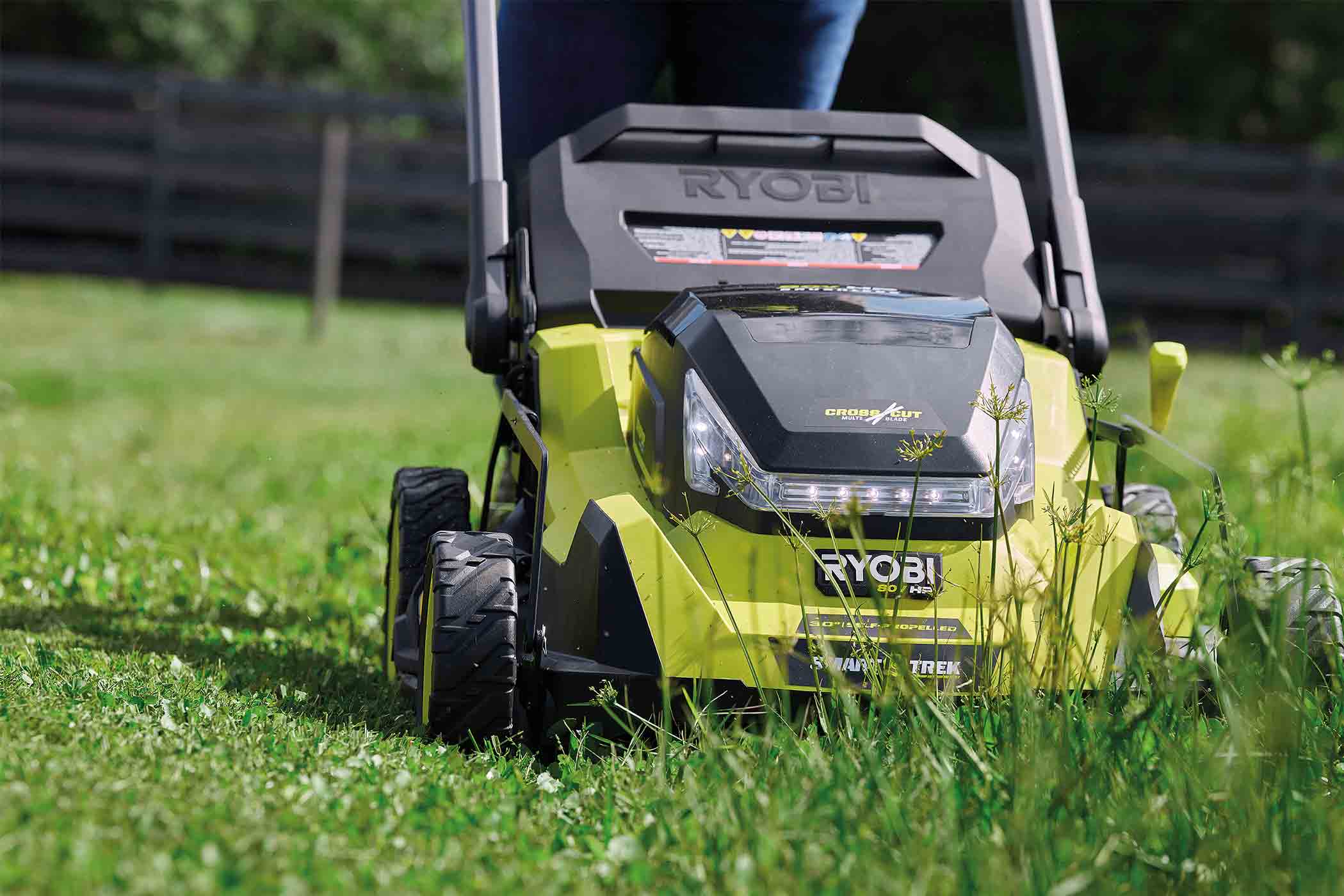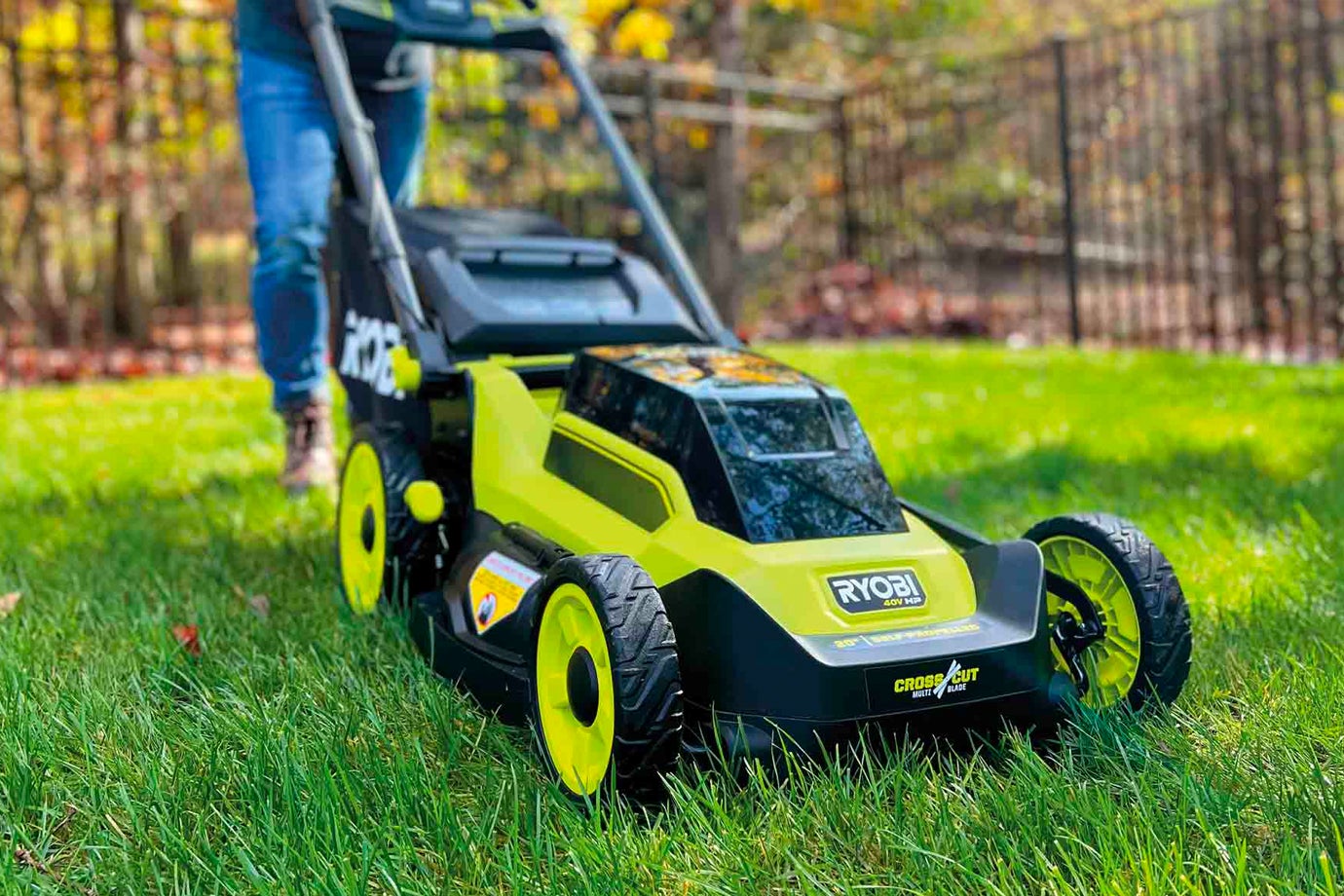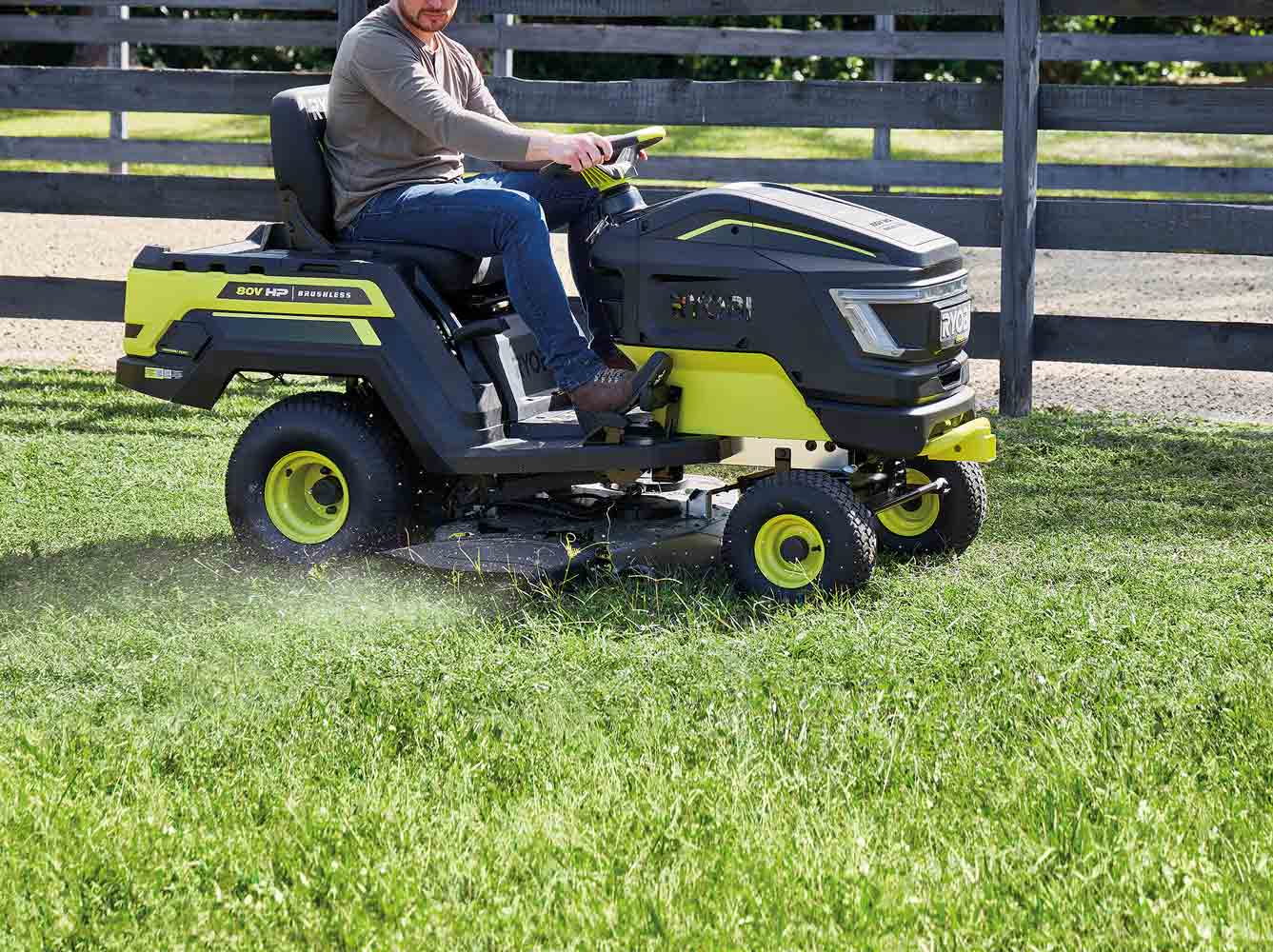 This year, RYOBI is excited to expand its lawn mower offerings in both the 40V HP and 80V HP families. The new RYOBI 80V HP Brushless 30" Walk-Behind Lawn Mower is RYOBI's largest walk-behind lawn mower to date, allowing users to cut up to 1 acre on a single battery charge. Joining the RYOBI 80V HP Lithium Zero Turn Riding Mowers are two all new 80V HP Lithium Riding Lawn Tractors. The most versatile tractors on the market, the 42" and 46" models are proudly assembled in Anderson, South Carolina, and will expand the 80V platform to even more users. With the engines providing power equivalence up to 23 horsepower and cutting up to 2.5 acres on a single charge, these new Lithium Riding Lawn Tractors will provide cordless options to an entirely new segment of customers.

These new 80V HP mowers join the RYOBI lineup of 18V and 40V walk behind mowers to provide a range of options that meet every user's needs with cordless convenience.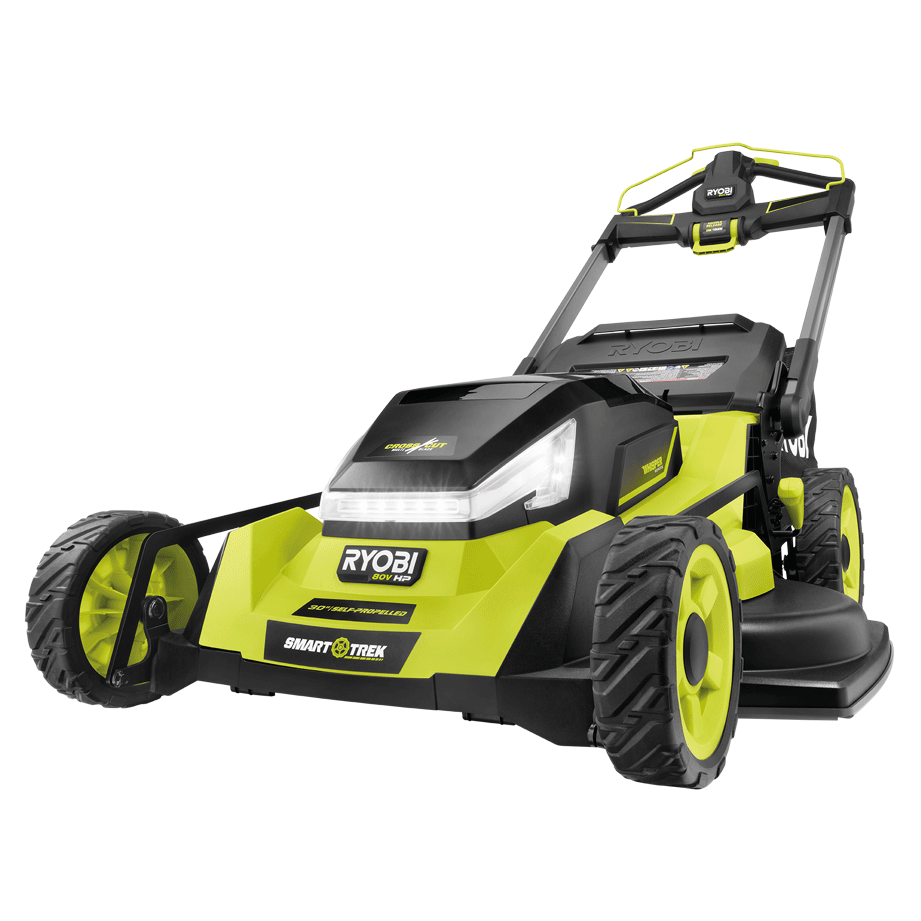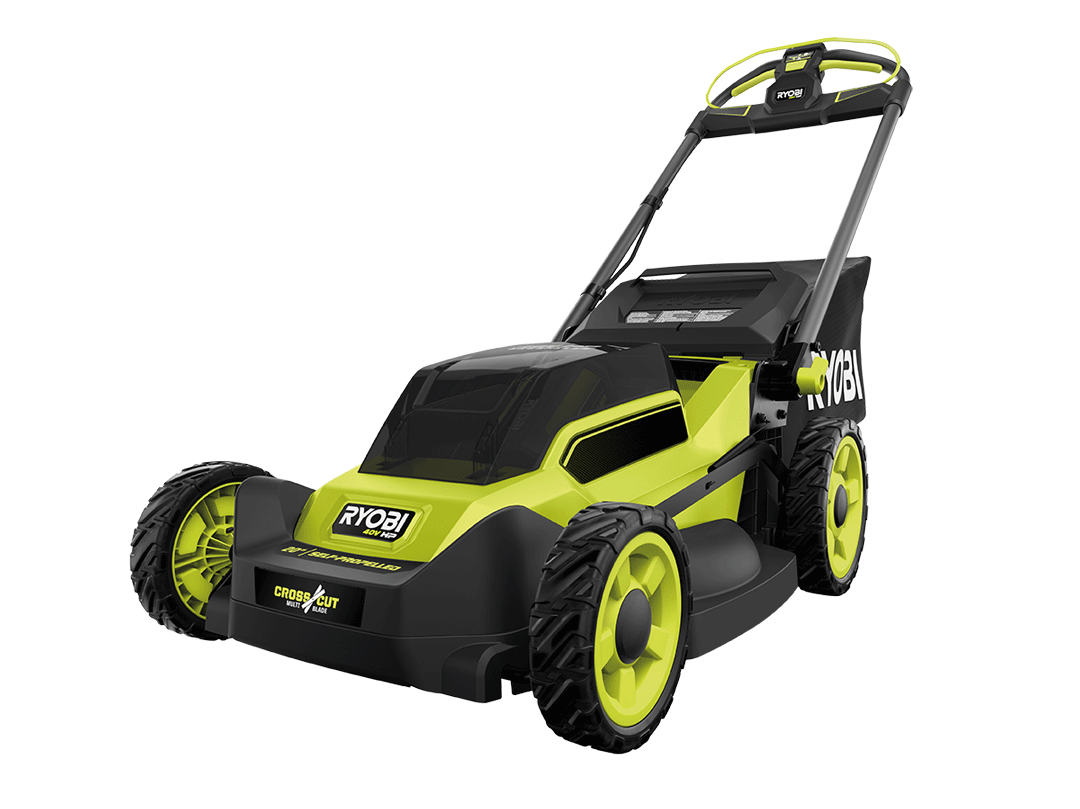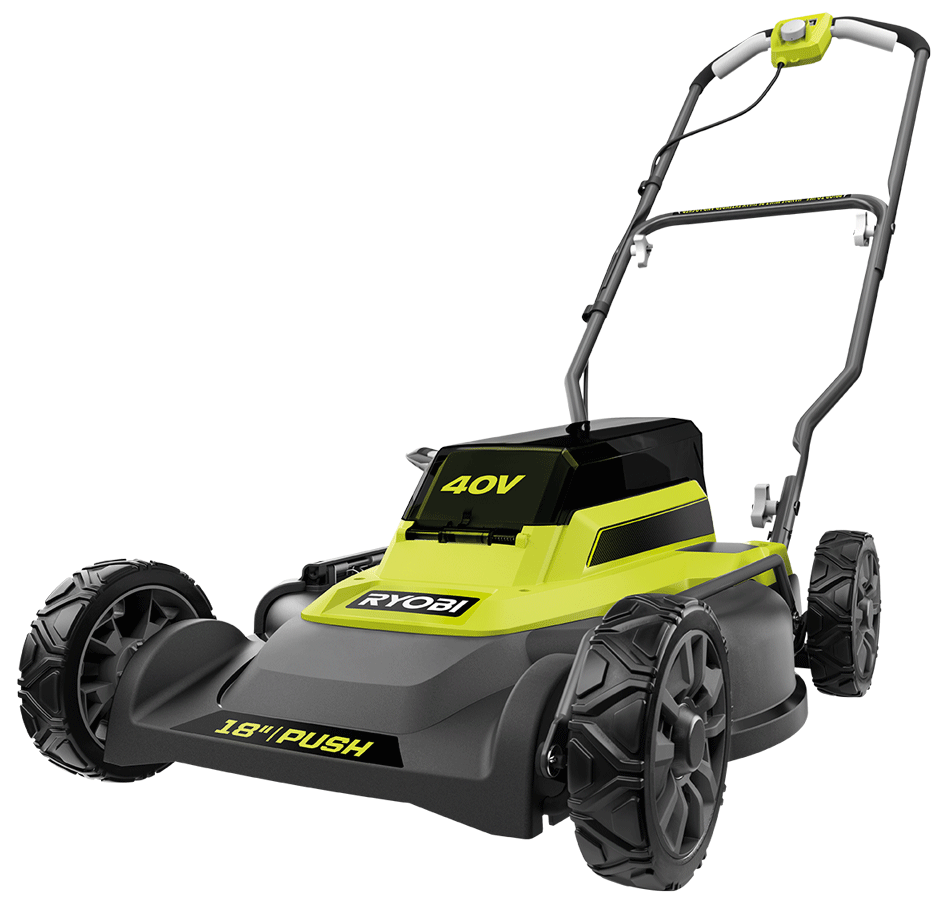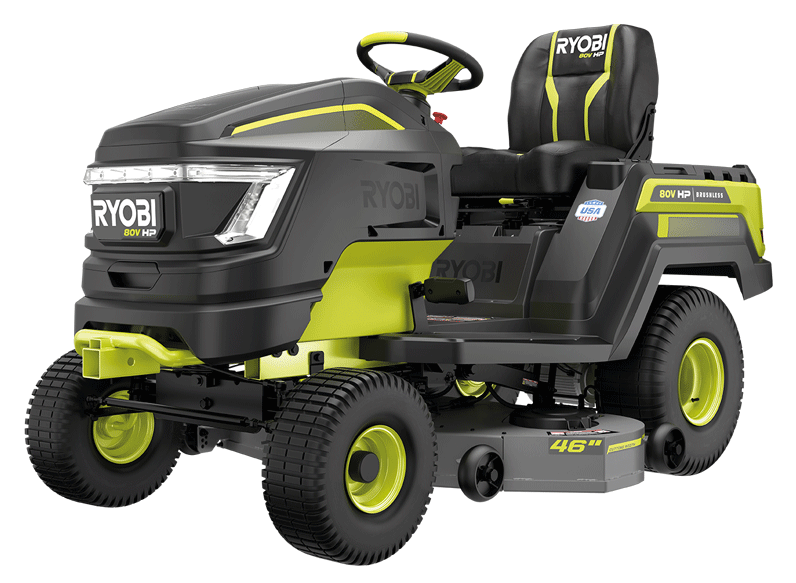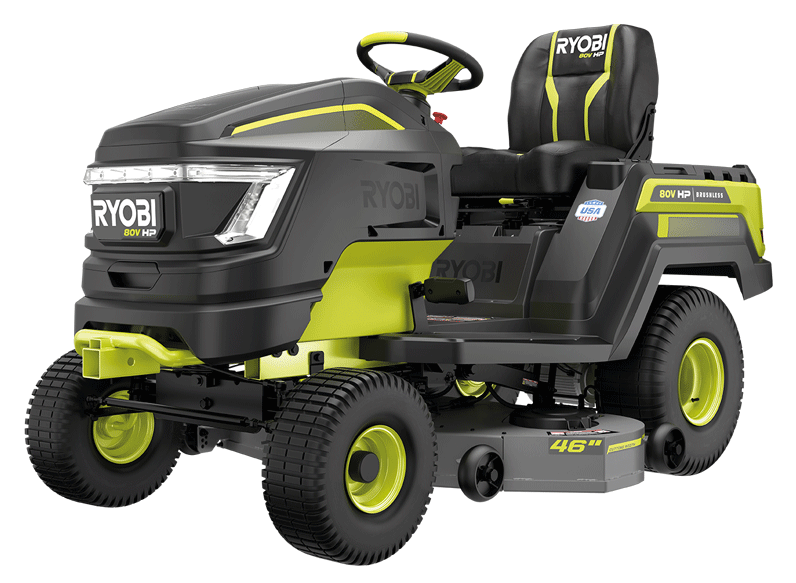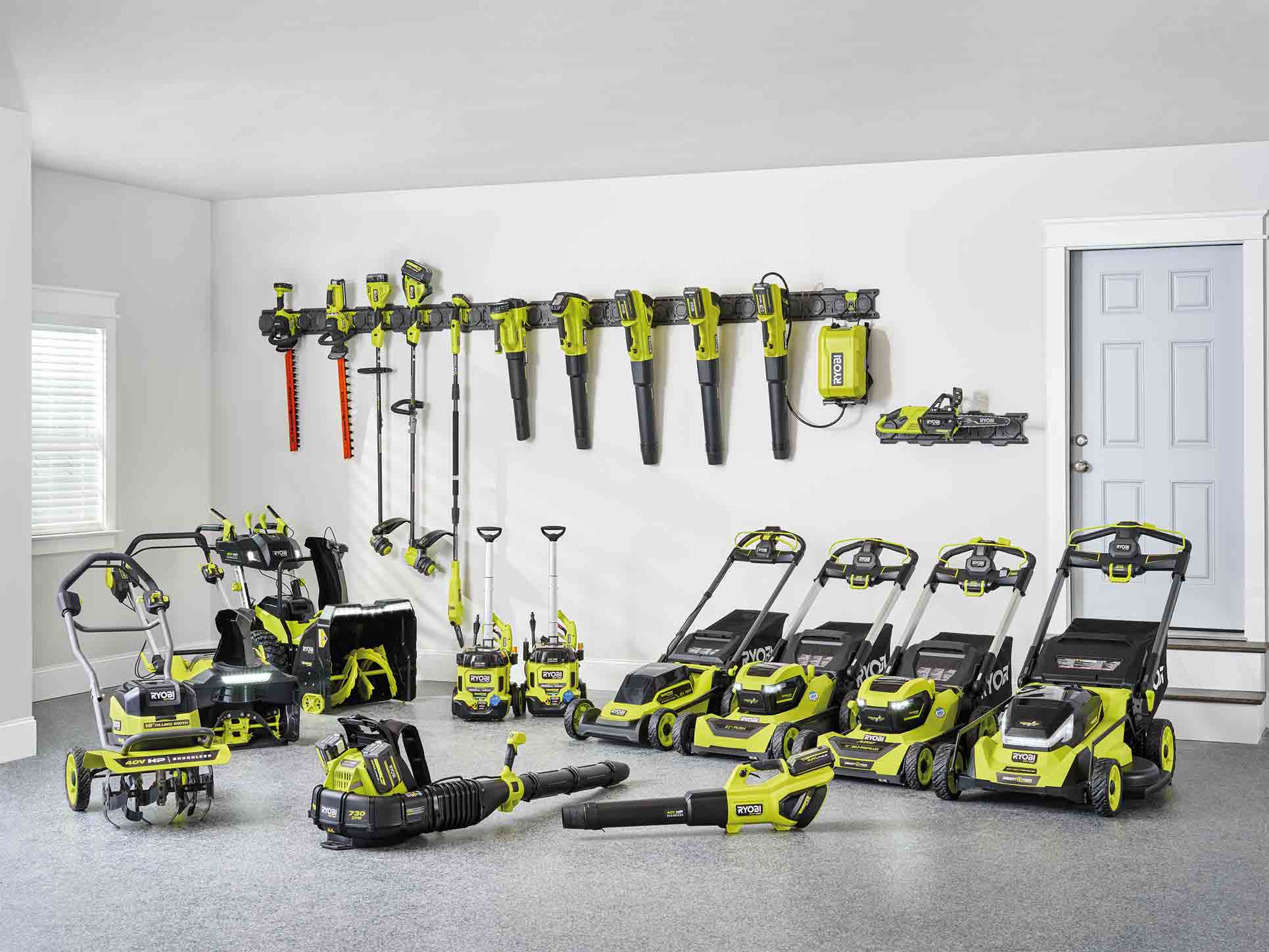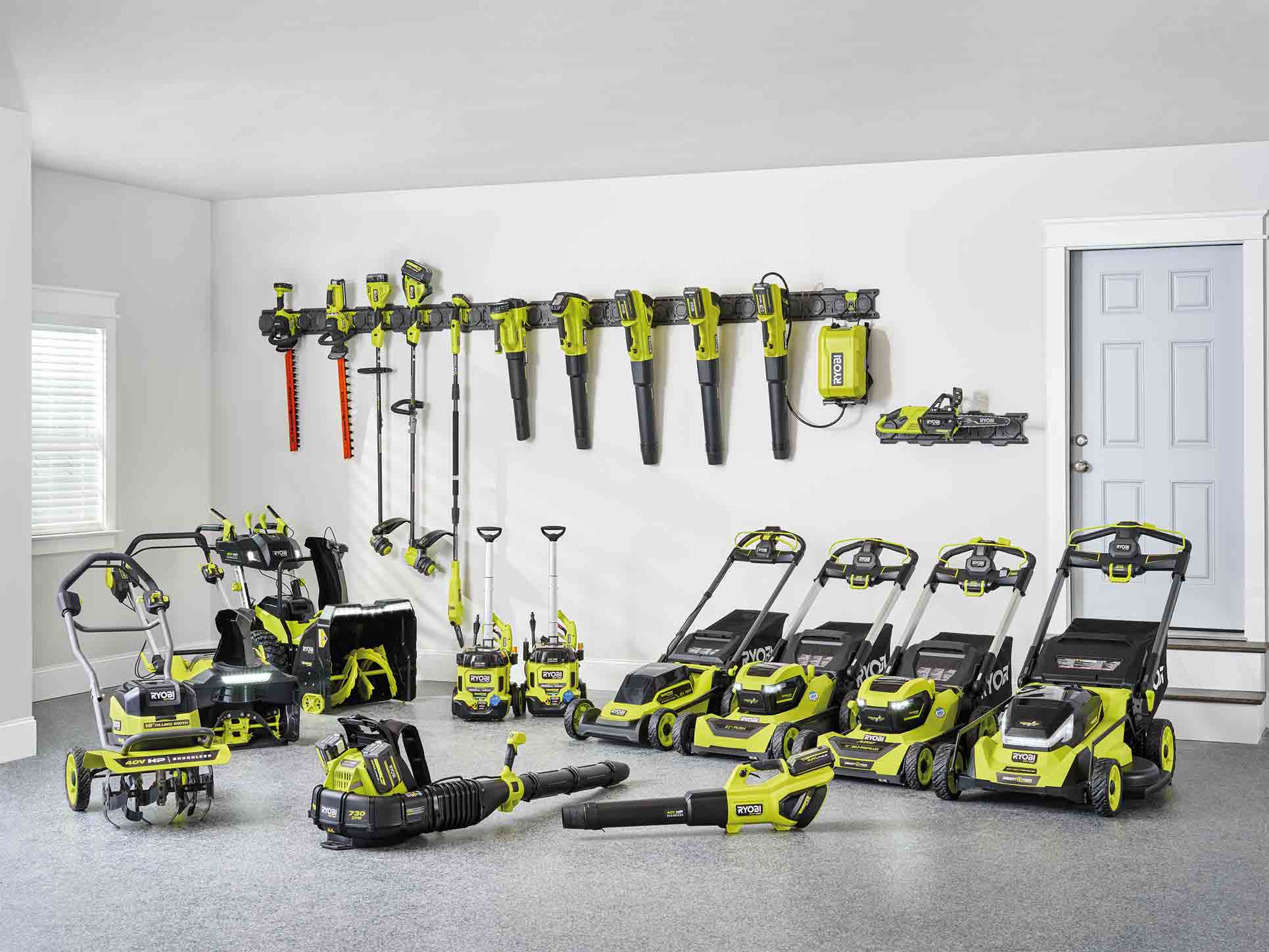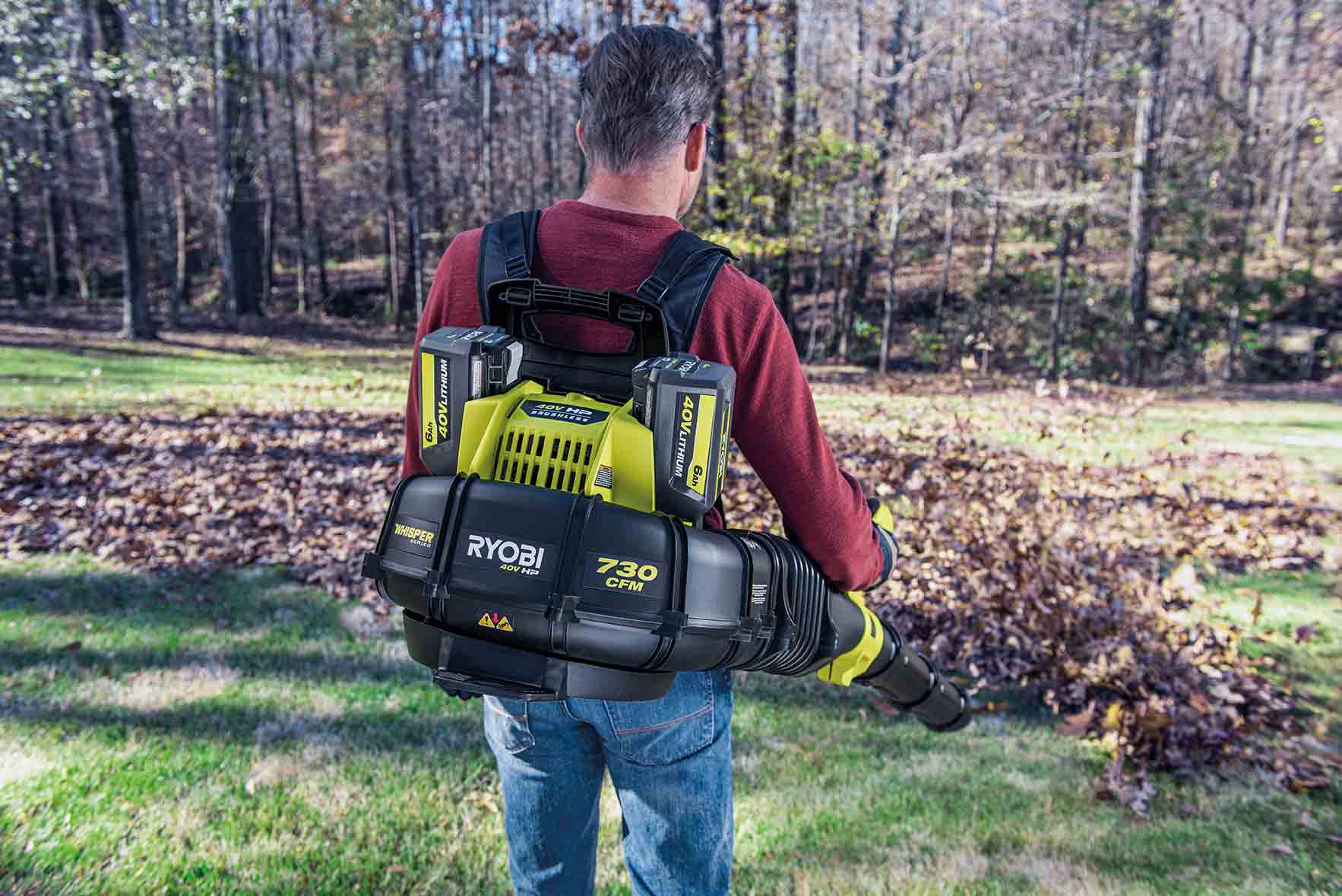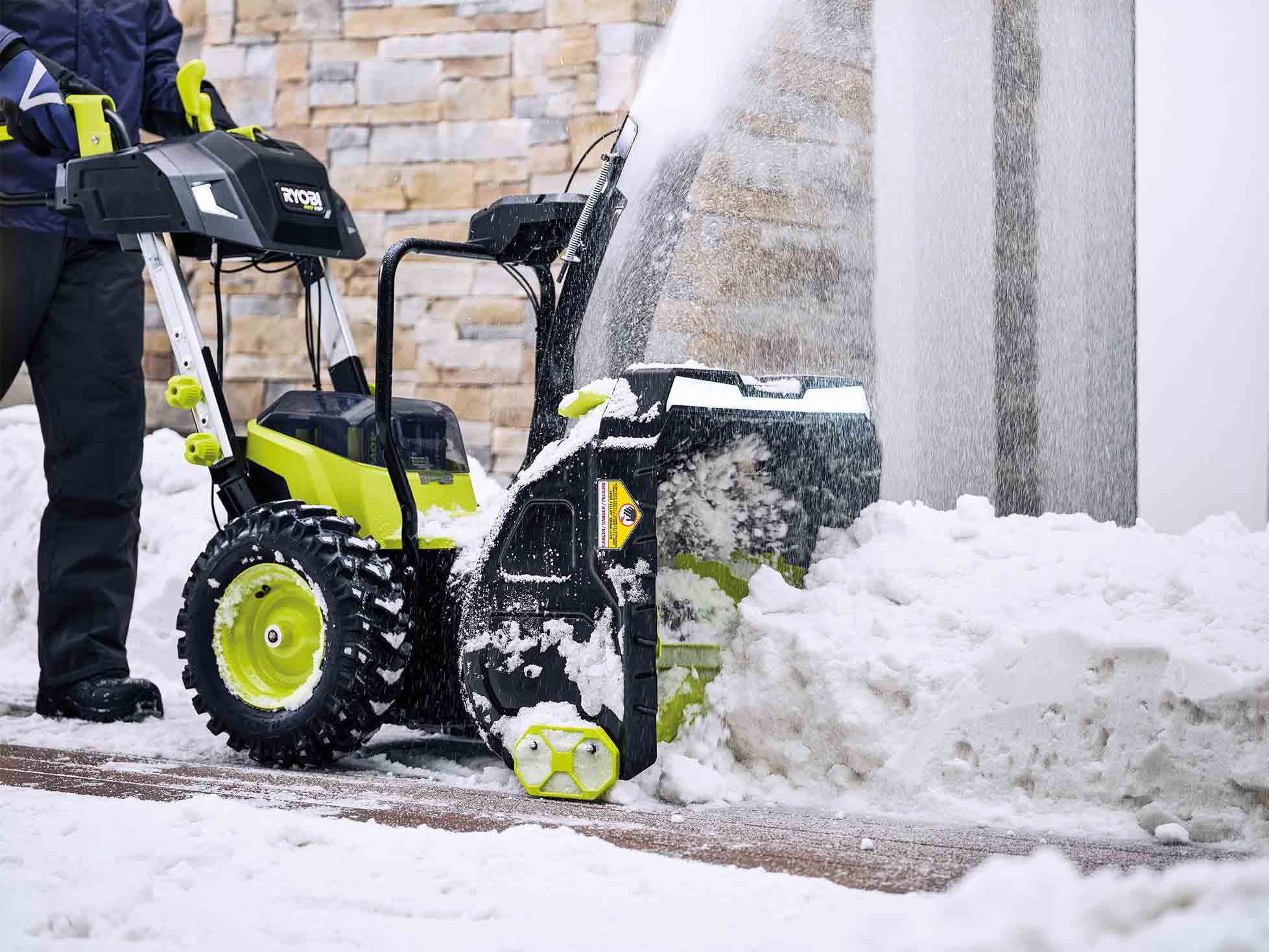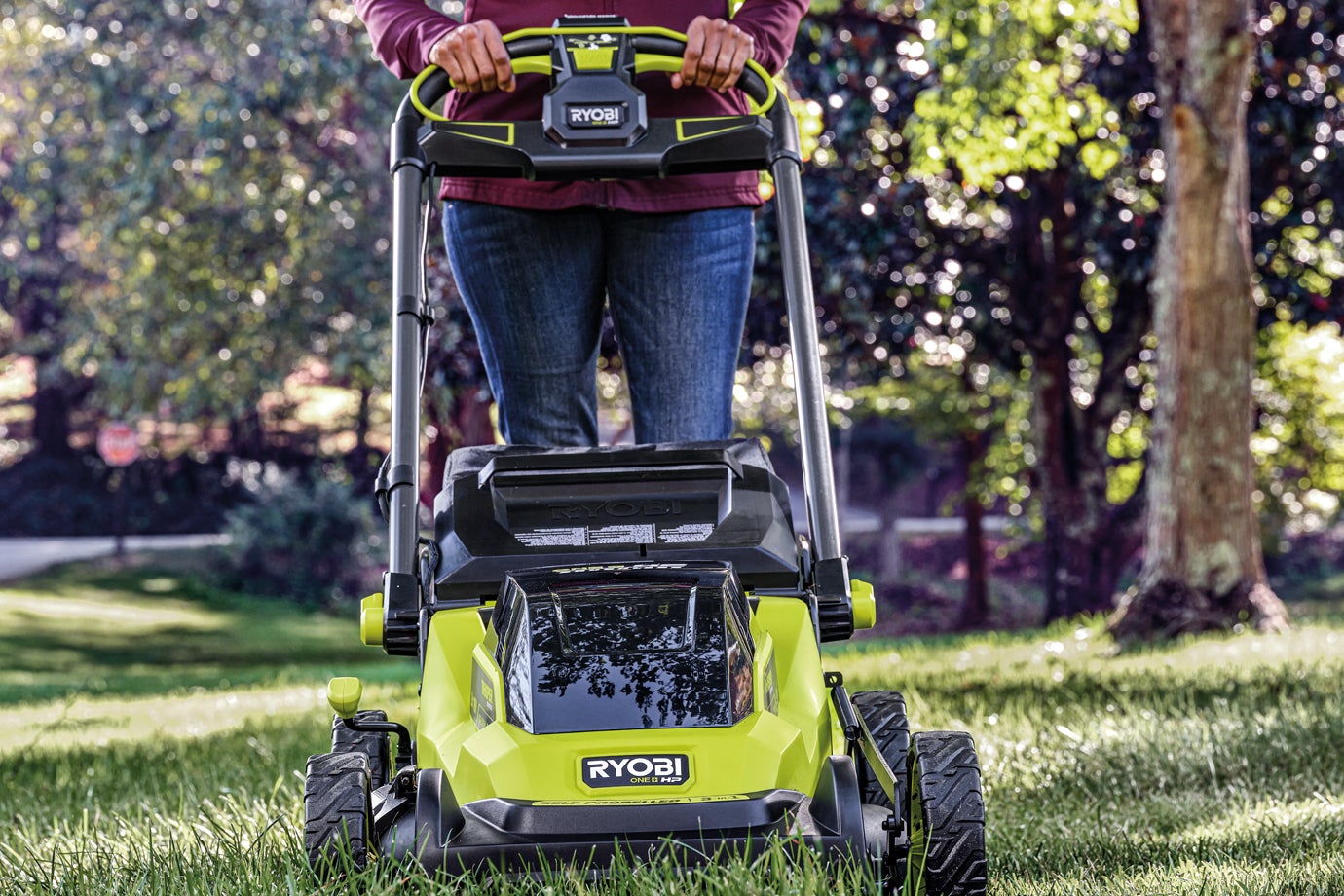 RYOBI WHISPER SERIES products are RYOBI's quietest range of products. These products are engineered with noise reducing technology to be quieter by design. These products provide best-in-class performance and remarkable power while operating up to 85% quieter than comparable gas products.

In 2022, RYOBI expanded the WHISPER SERIES family by 12 products and will continue to add more solutions in 2023. RYOBI's WHISPER SERIES product line gives users maximum performance with quieter design.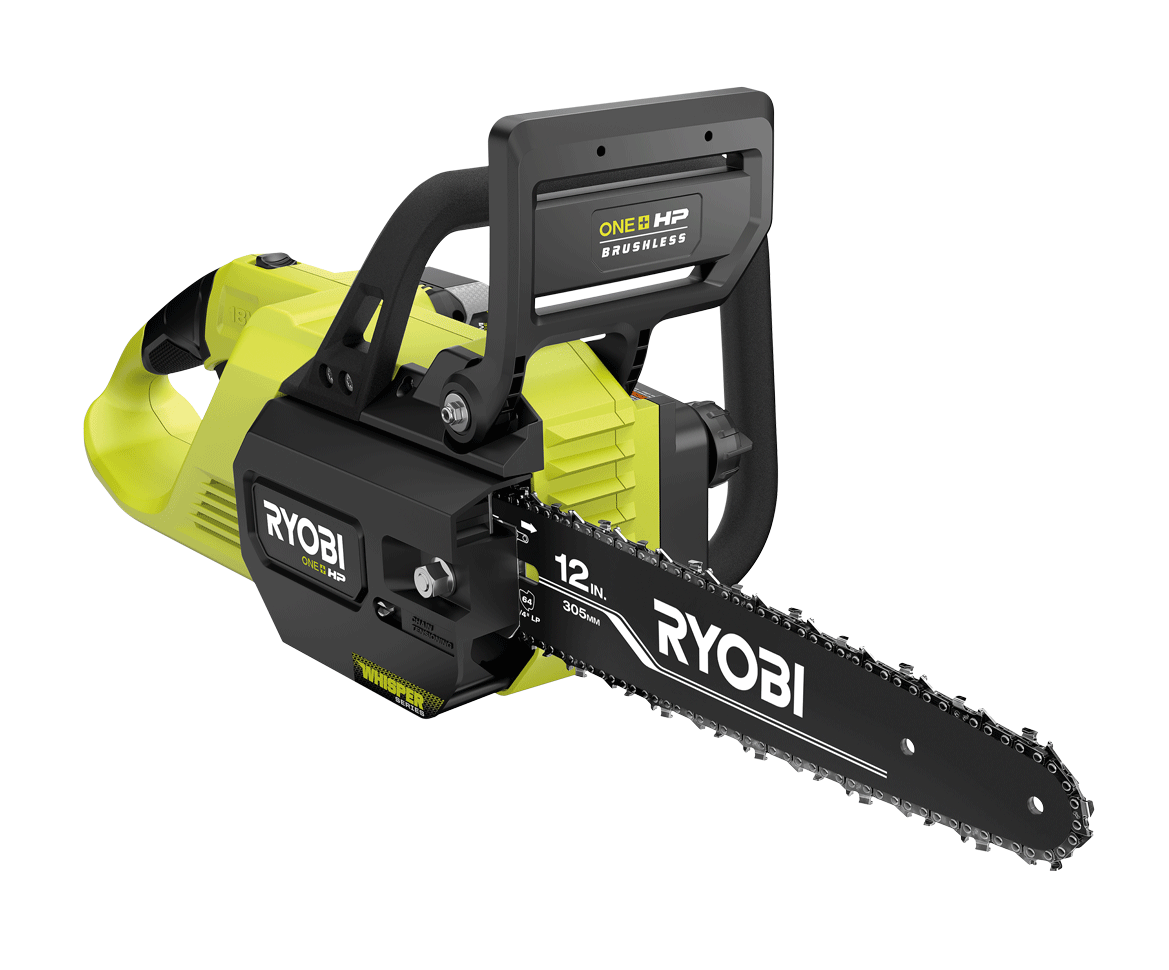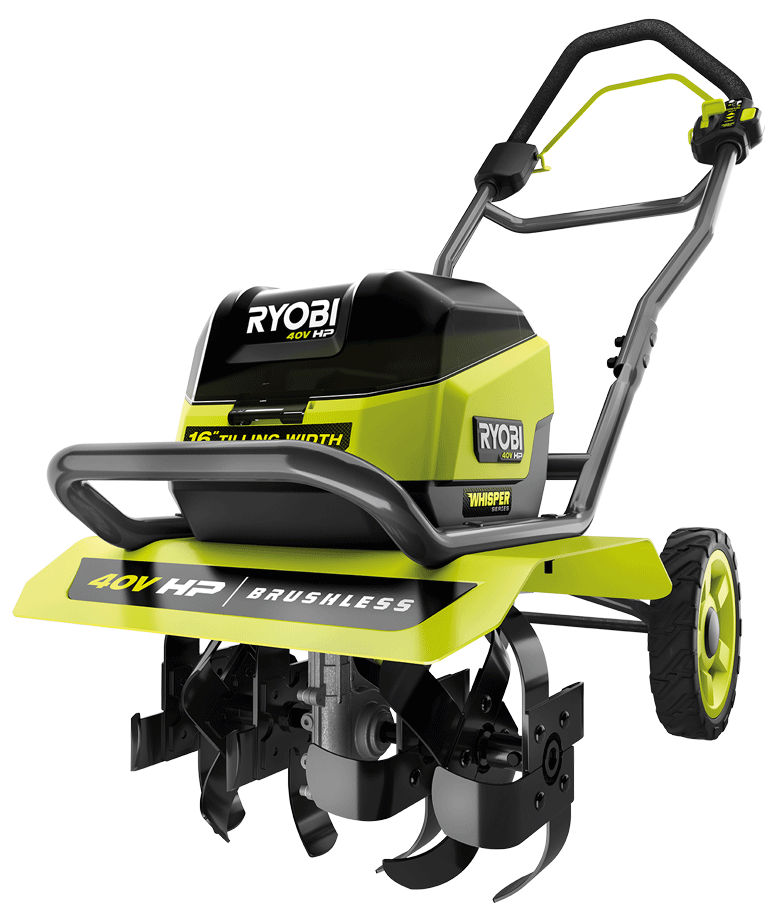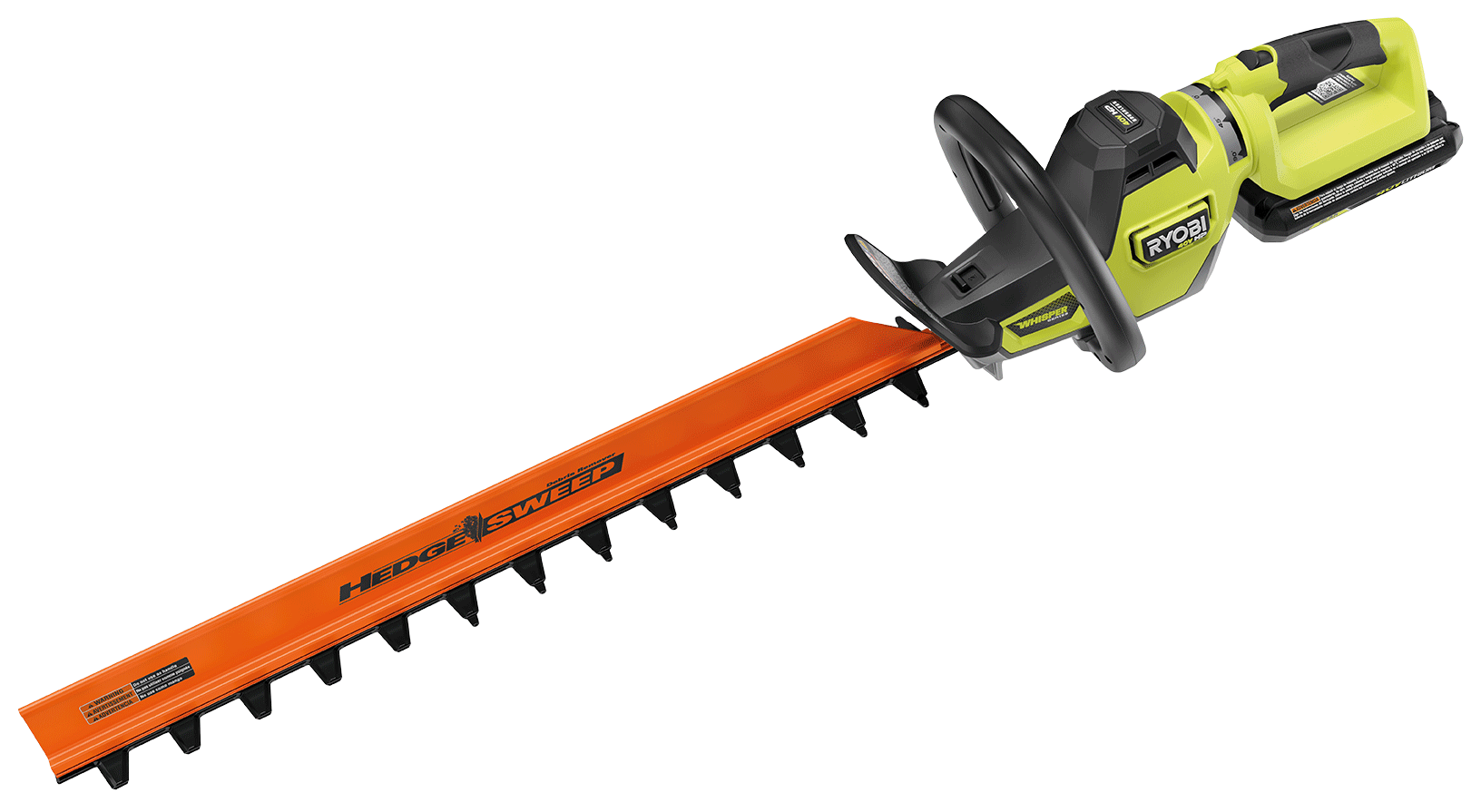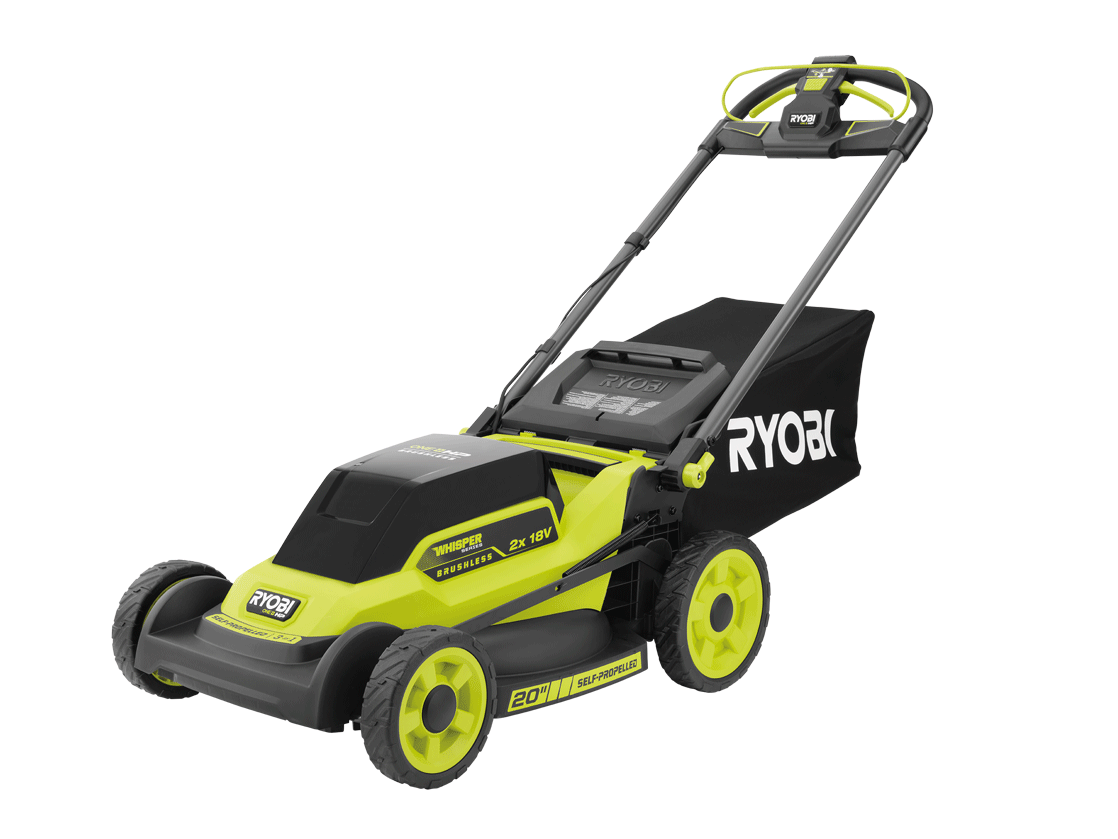 Modular Storage System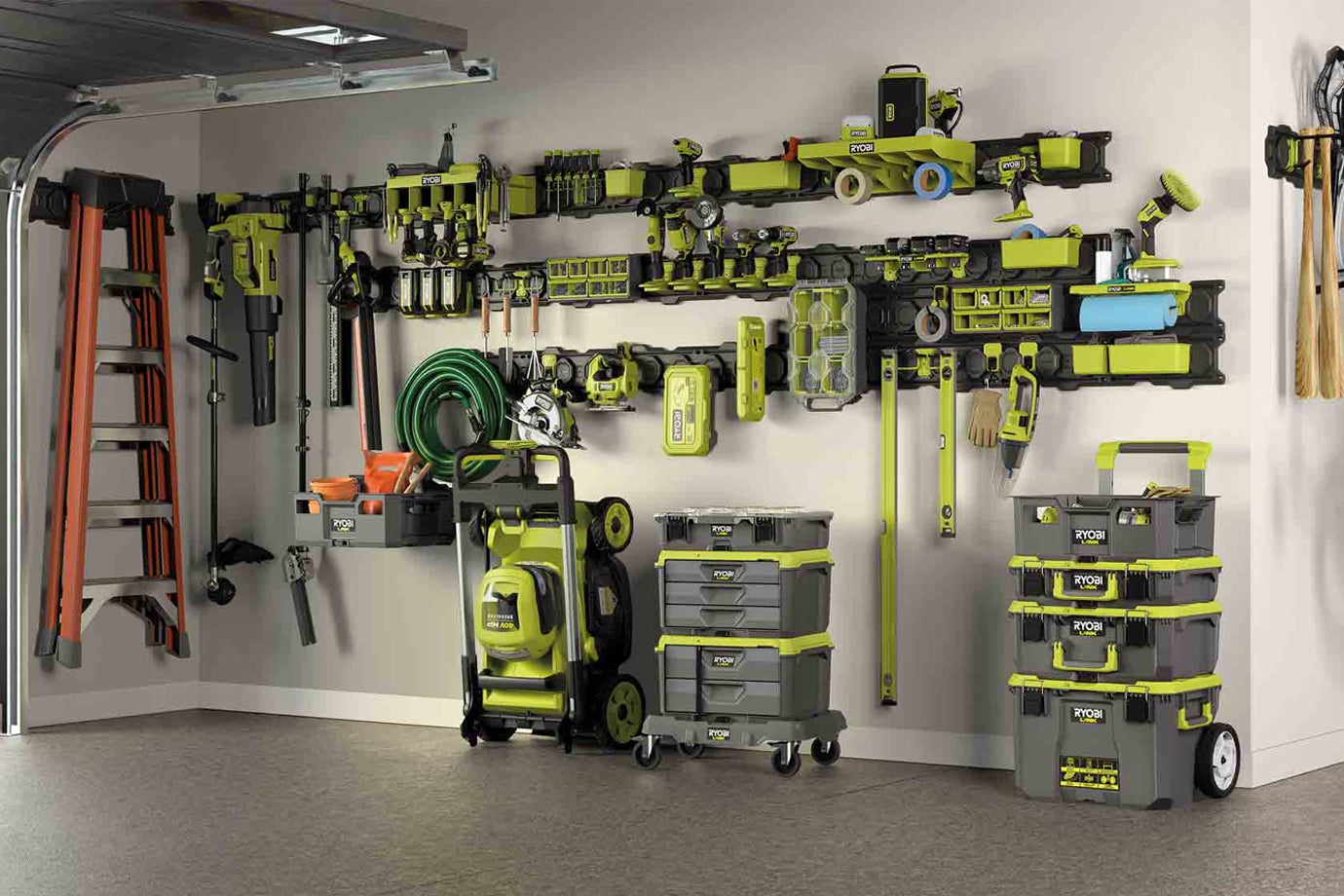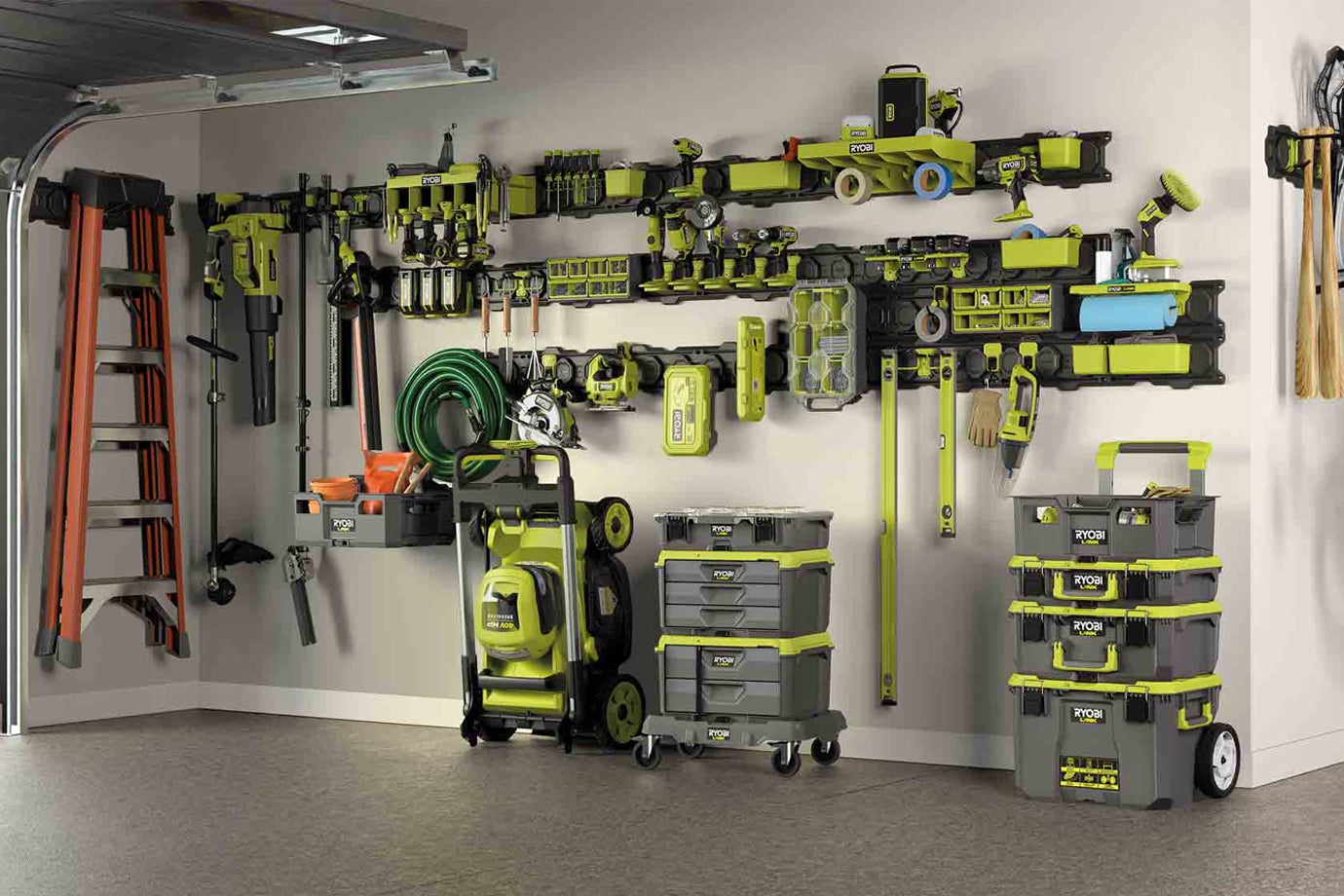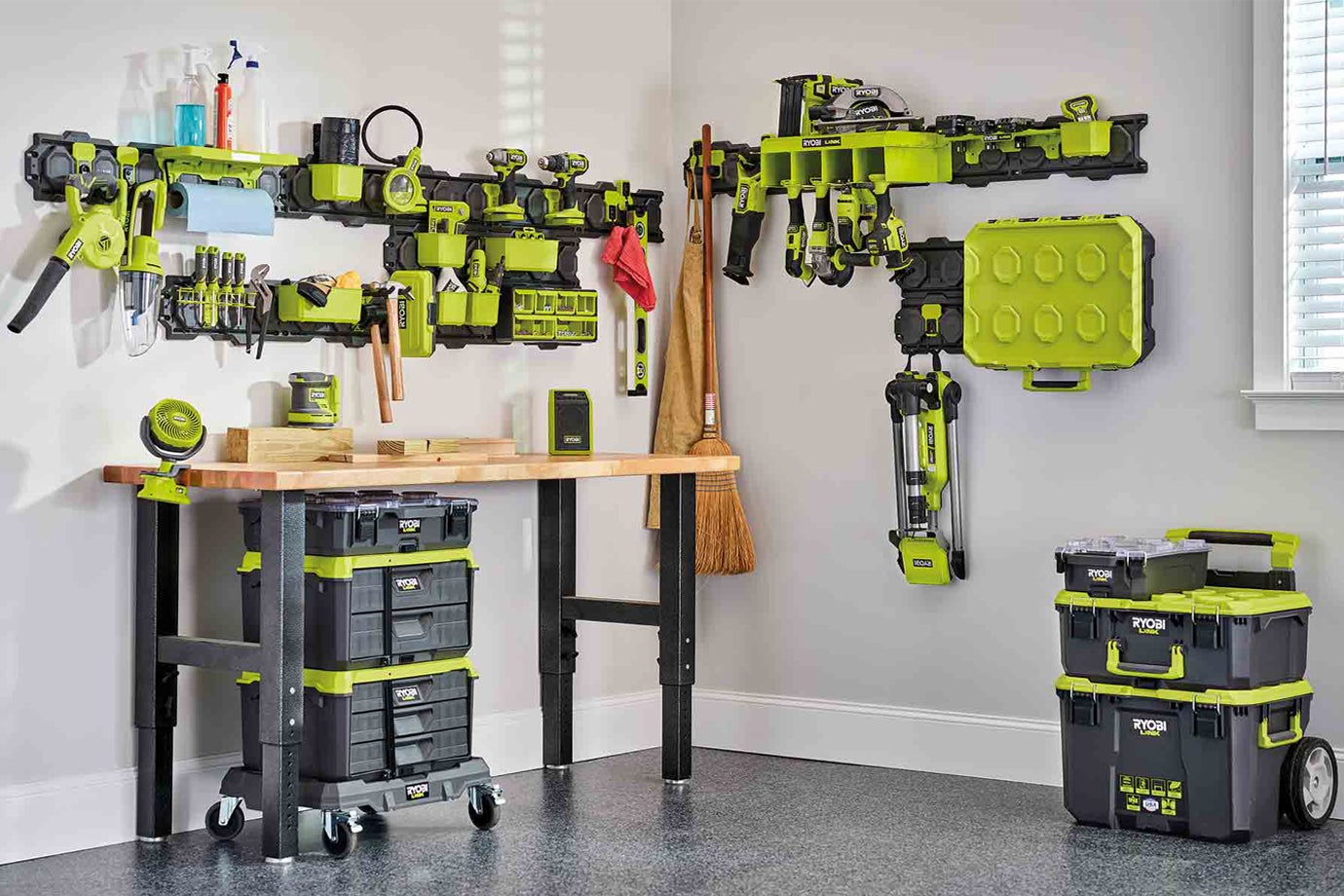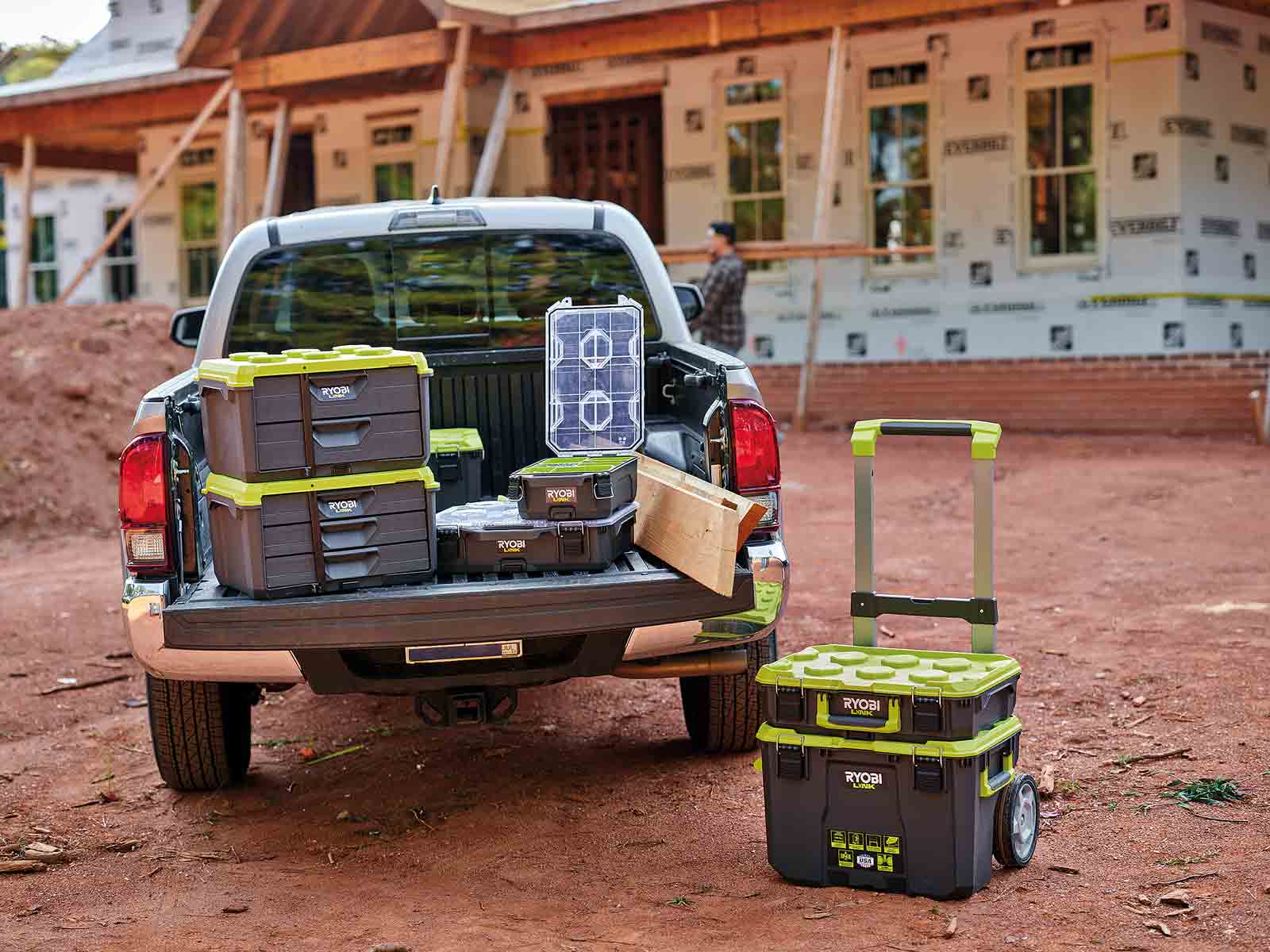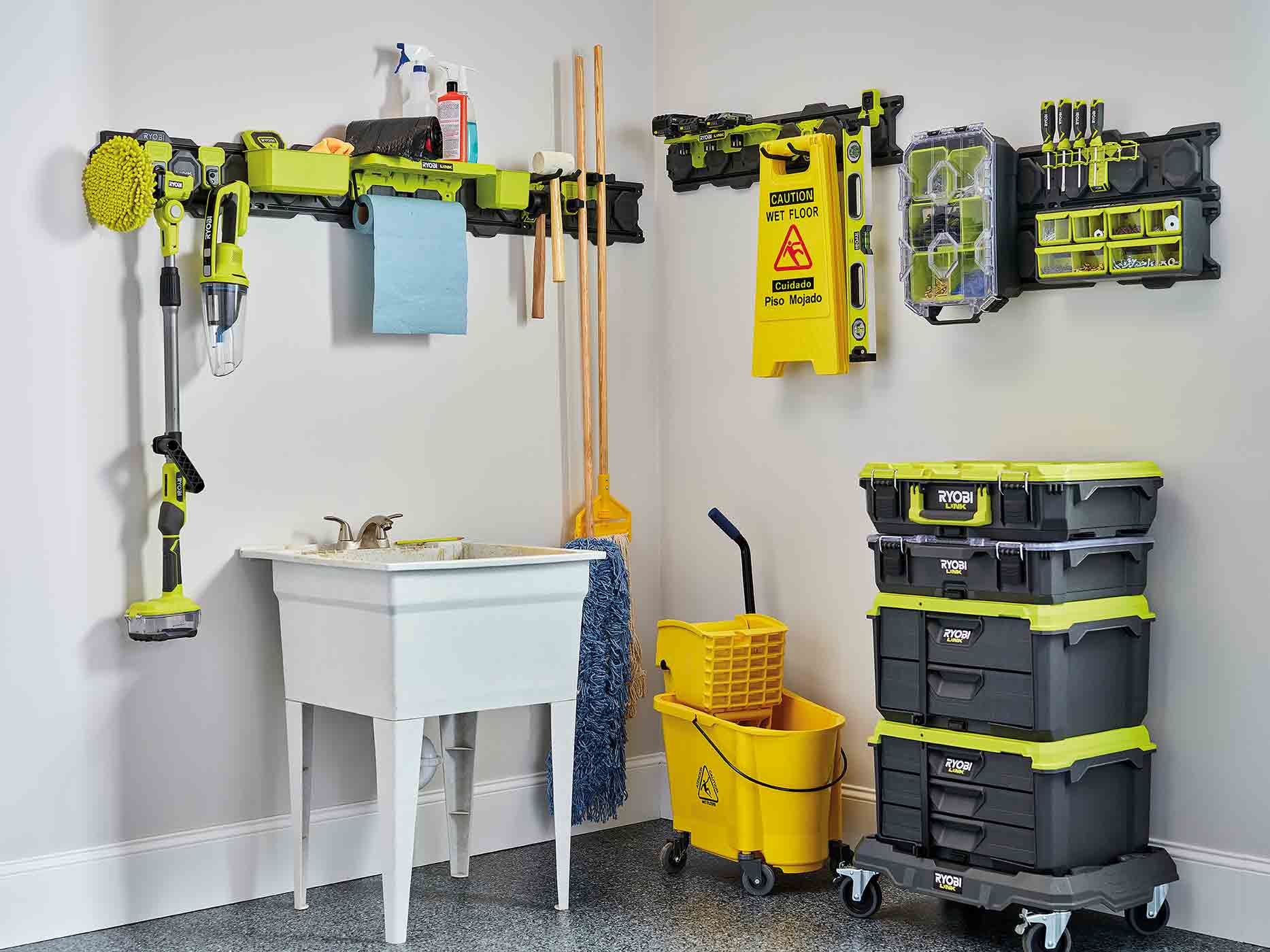 The RYOBI LINK Modular Storage System enables users to organize, access, and transport their lives with a wide variety of wall and mobile solutions that provide limitless customization. LINK is providing users with new ways to organize the home, jobsite, and everywhere in between. LINK Modular Storage solutions give users the versatility and durability they need from modular storage, while providing unparalleled levels of customization.

With brand new mobile and wall rail solutions released in 2022, the product line will expand further in 2023. The LINK modular storage system will only continue to grow as it expands to over 30 compatible organization solutions.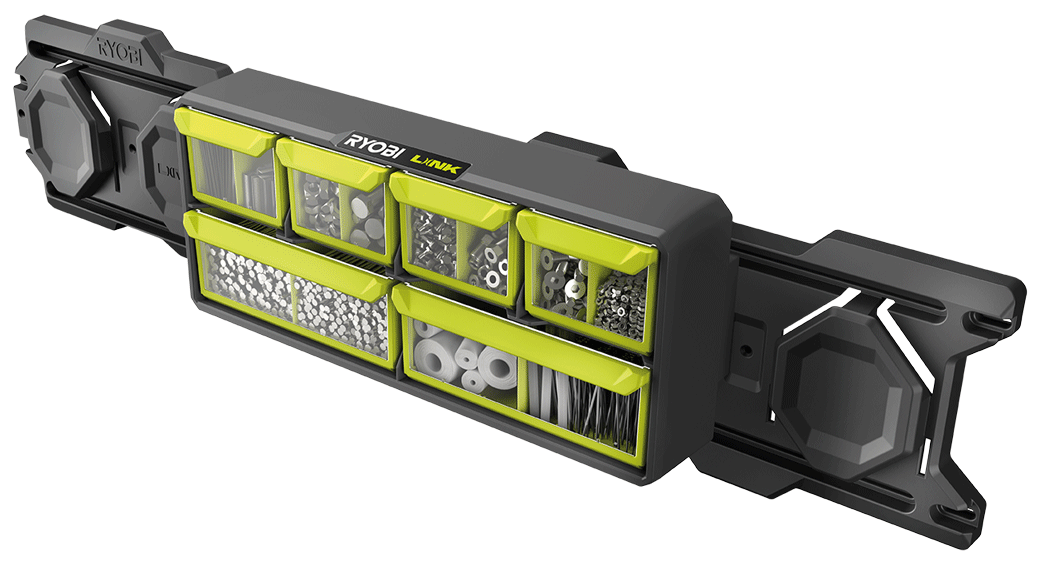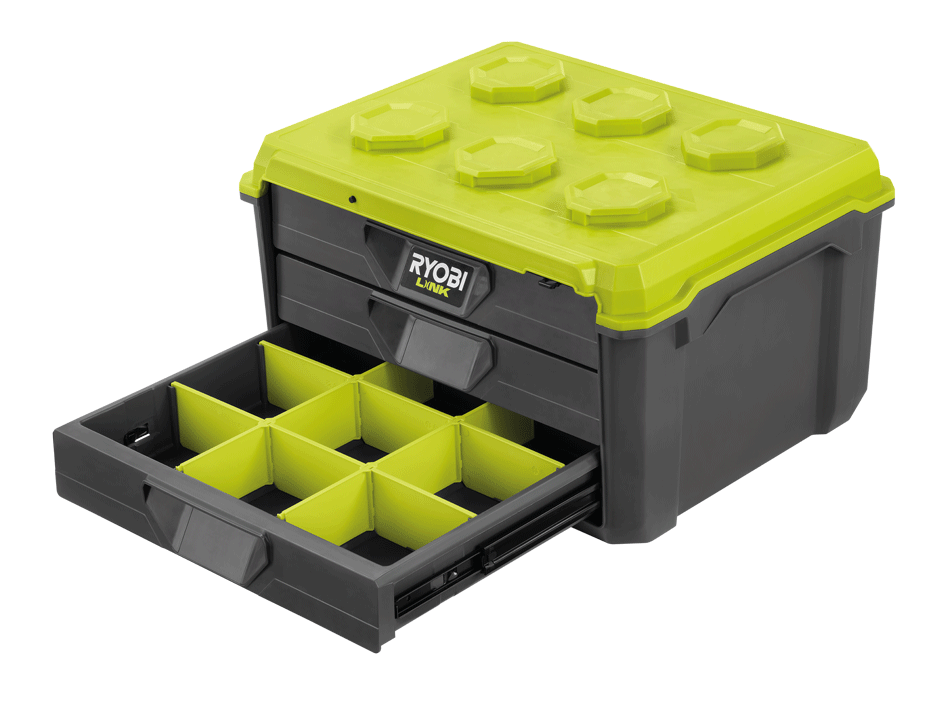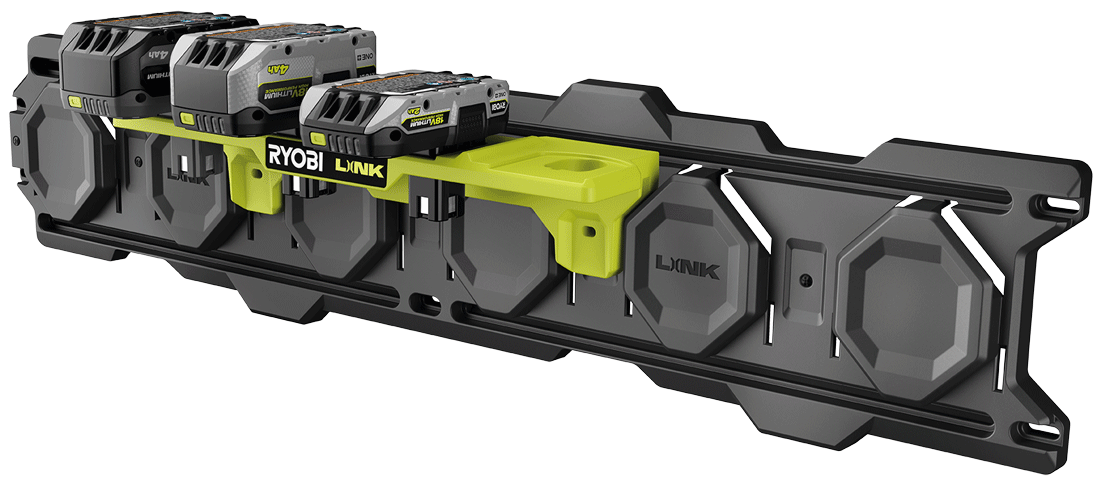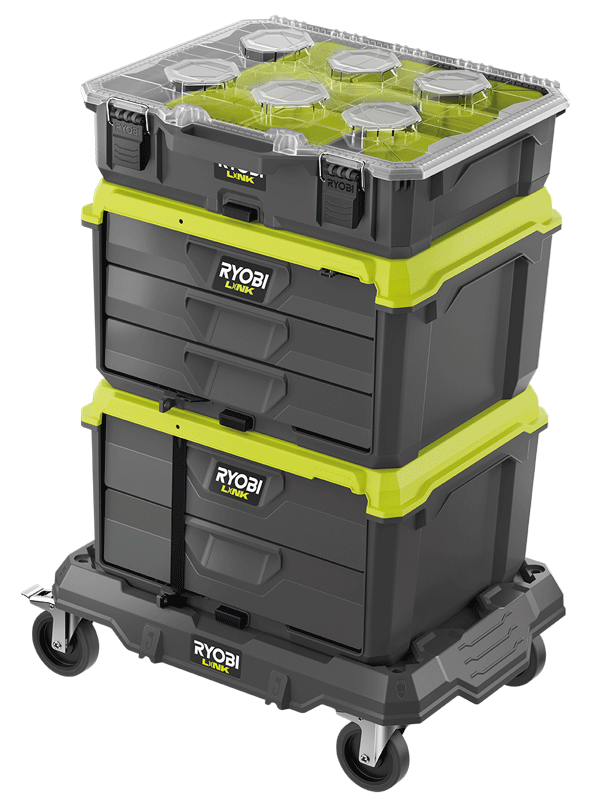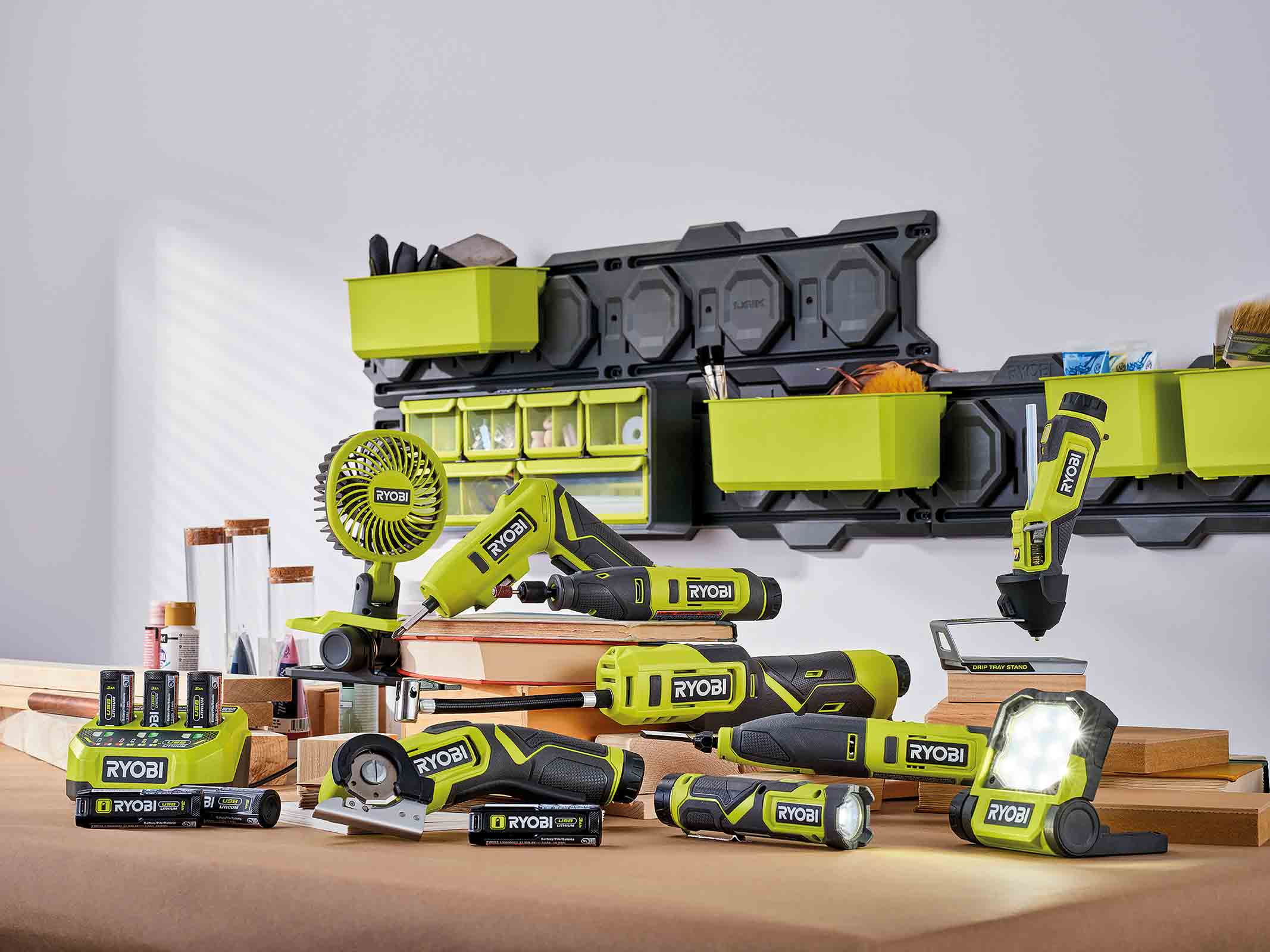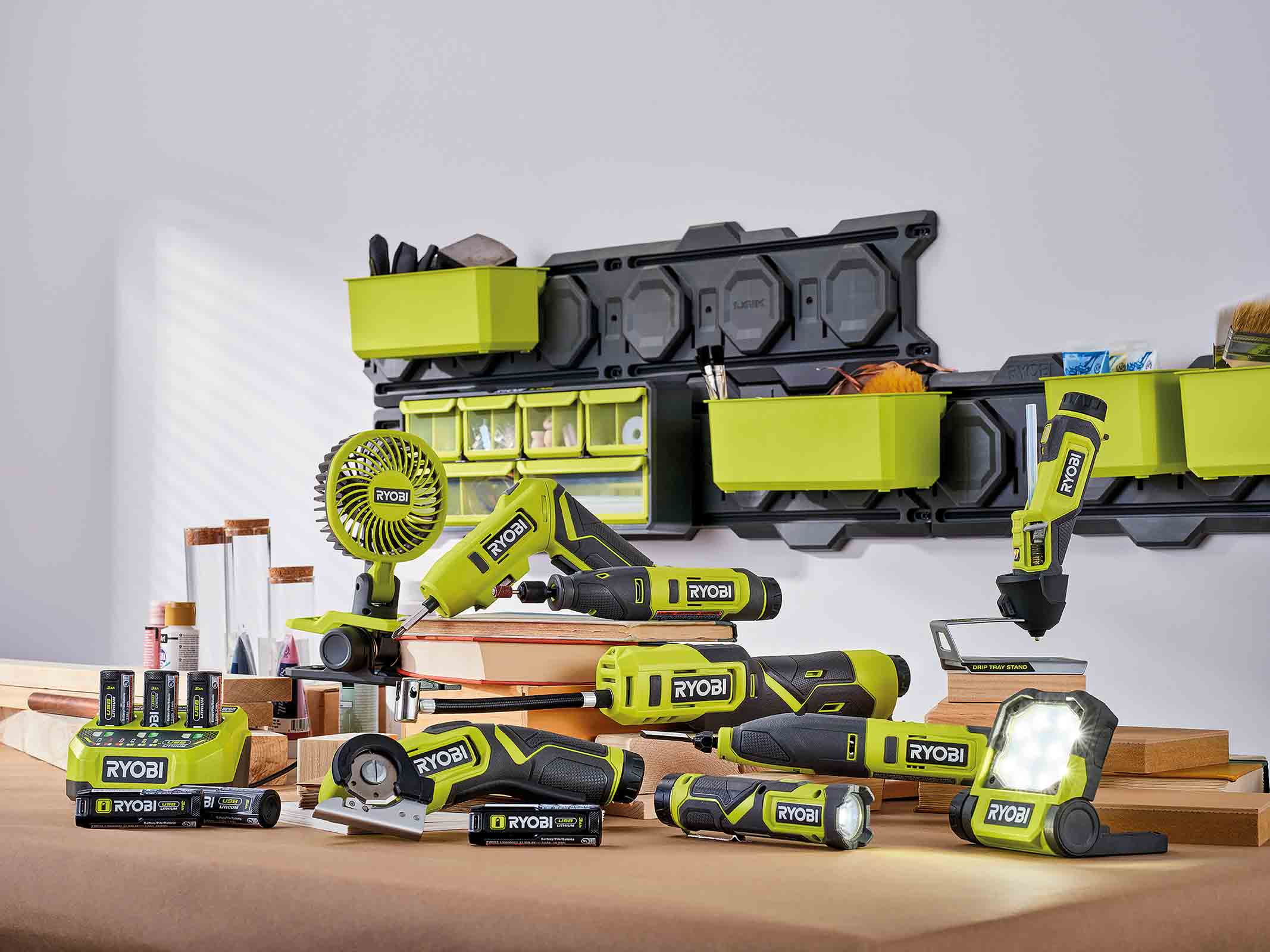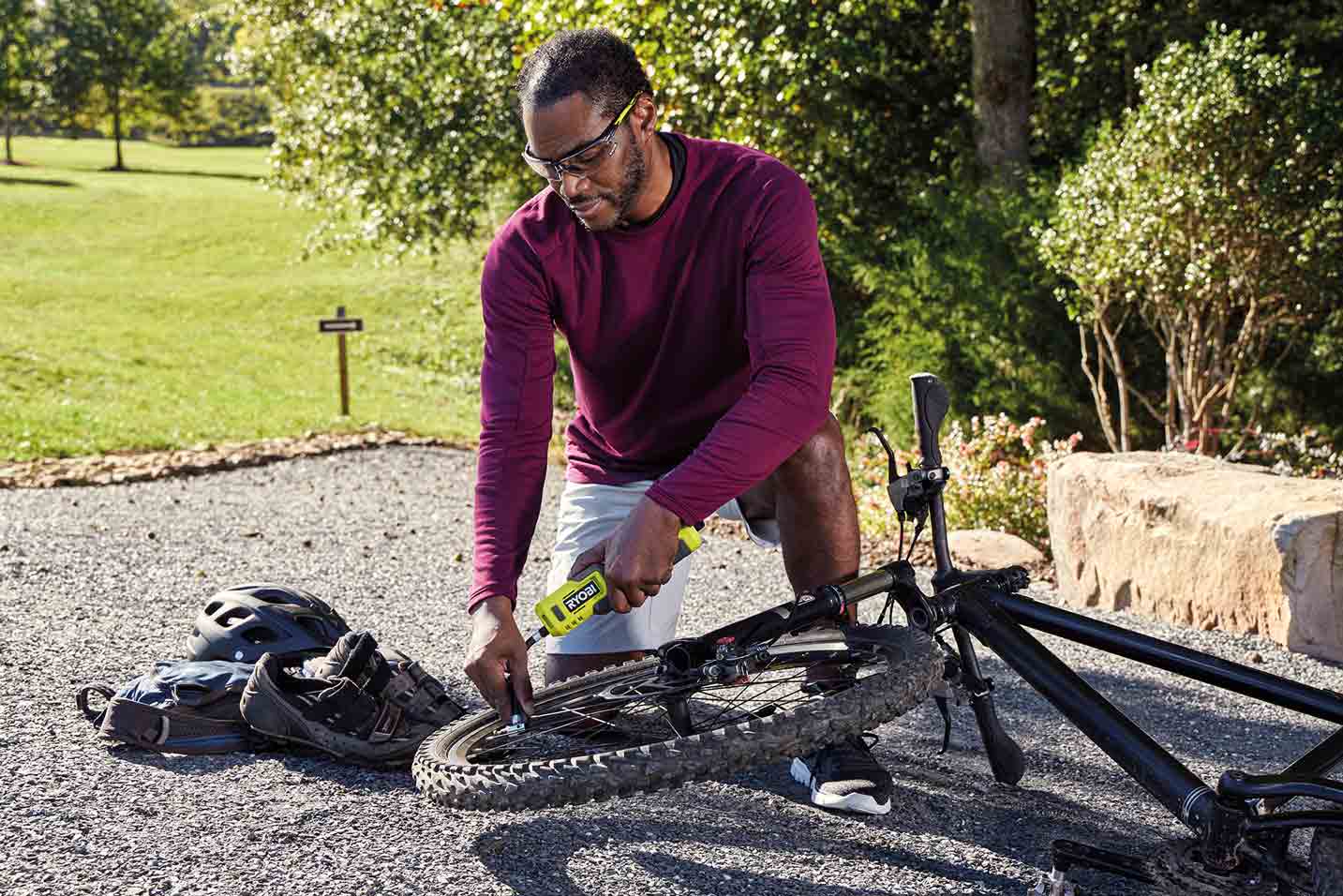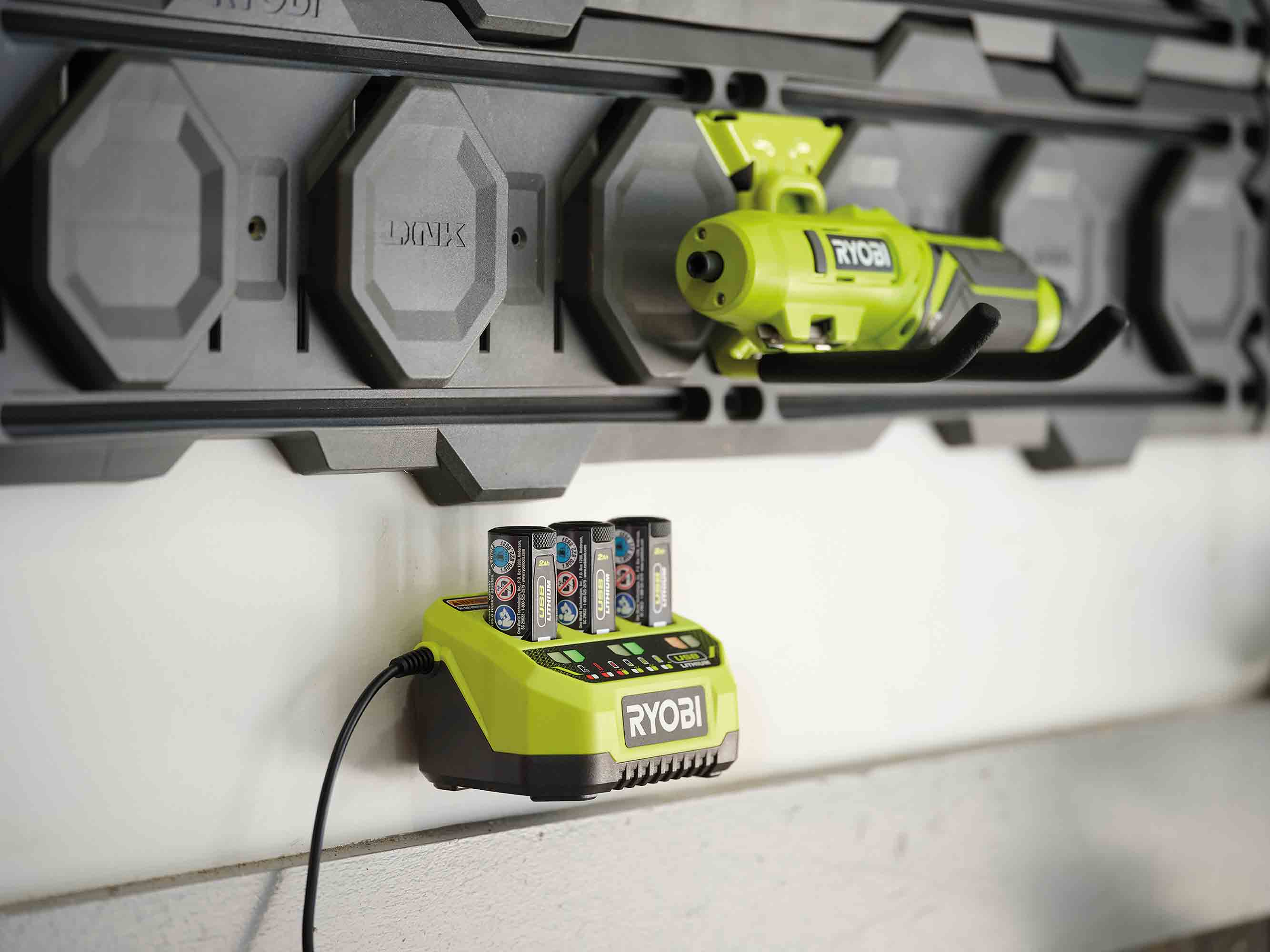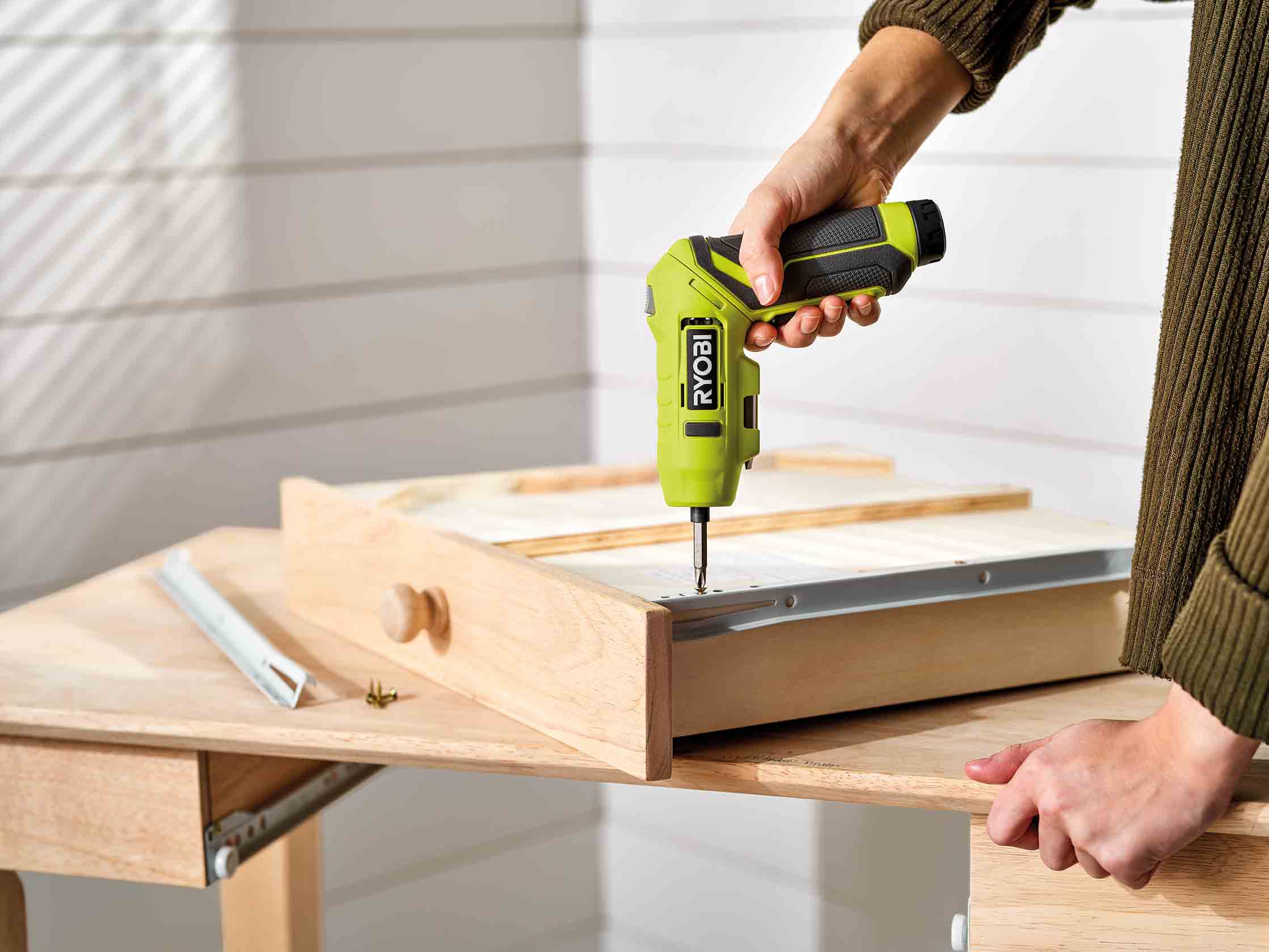 RYOBI's newest cordless system, USB LITHIUM powers a line of handheld portable solutions meant to replace tools typically powered by disposable alkaline batteries. USB LITHIUM Batteries are easily rechargeable with any USB-C cable.

The system began with a Rotary Tool, Power Cutter, Power Carver, and Cordless Screwdriver, and expanded to over 10 solutions including categories such as lighting, air movement, and hobby, craft & maker products. RYOBI is excited to continue growth in this new lineup, with USB LITHIUM providing compact, portable, rechargeable solutions for cordless power and productivity.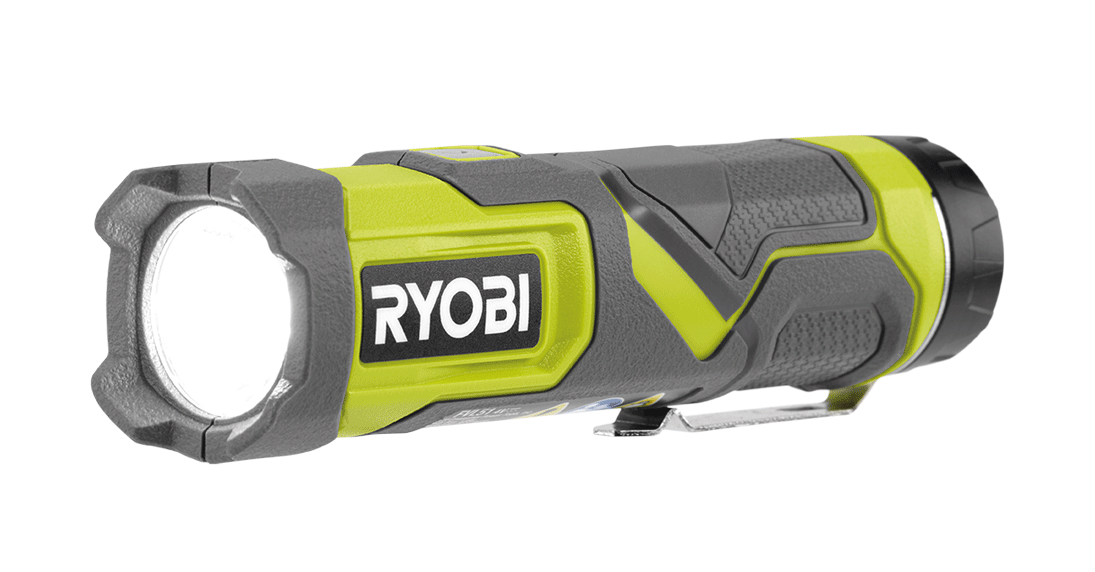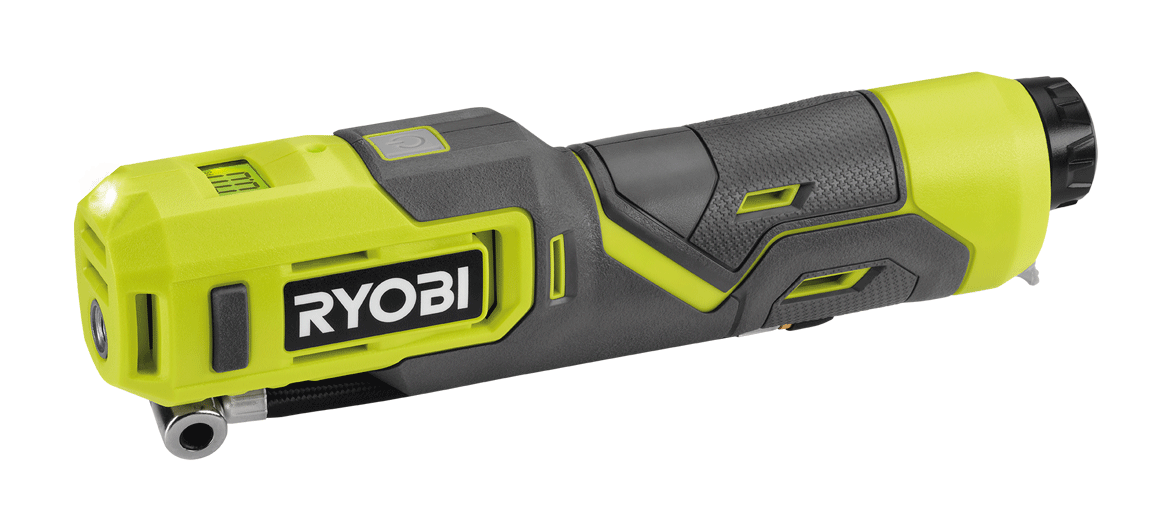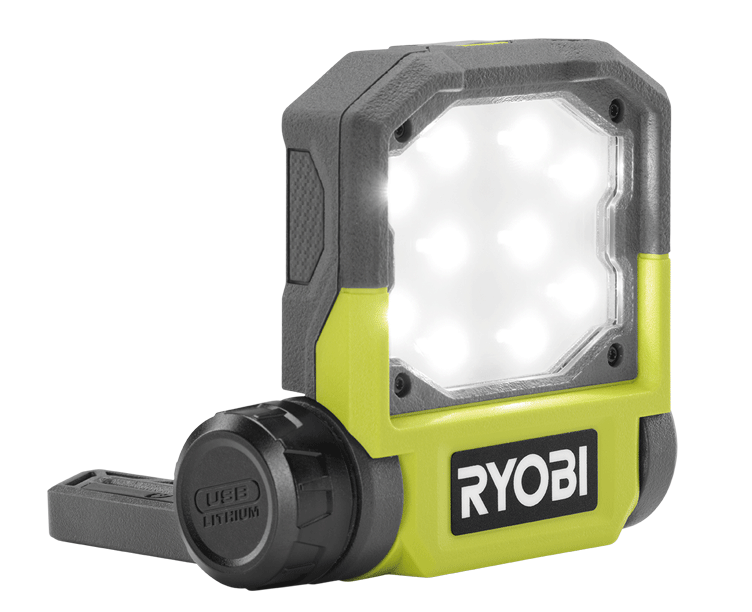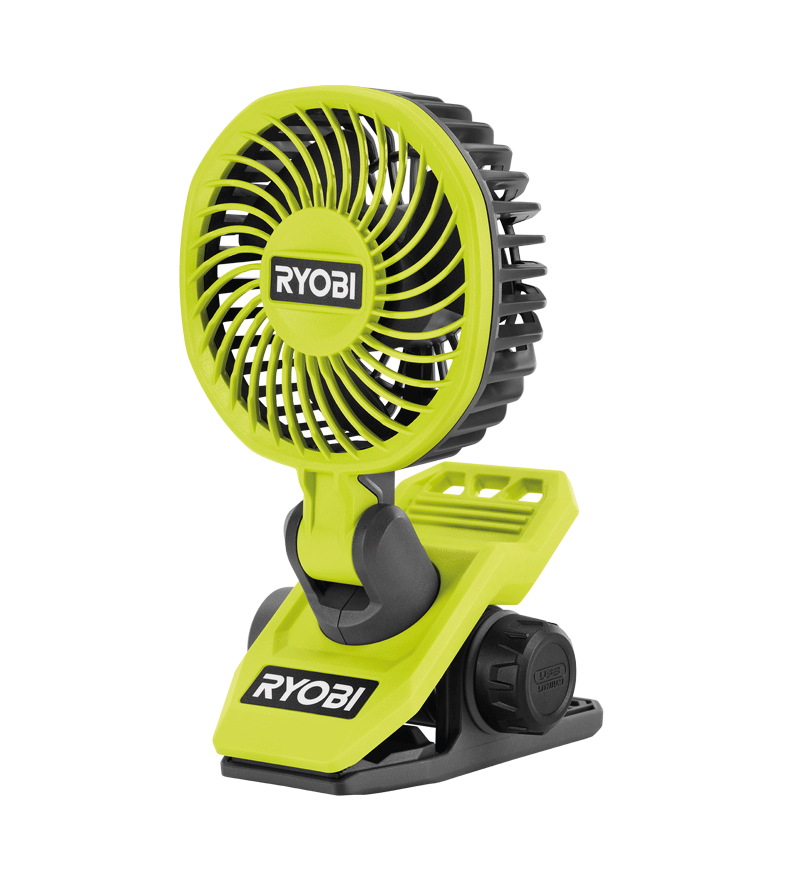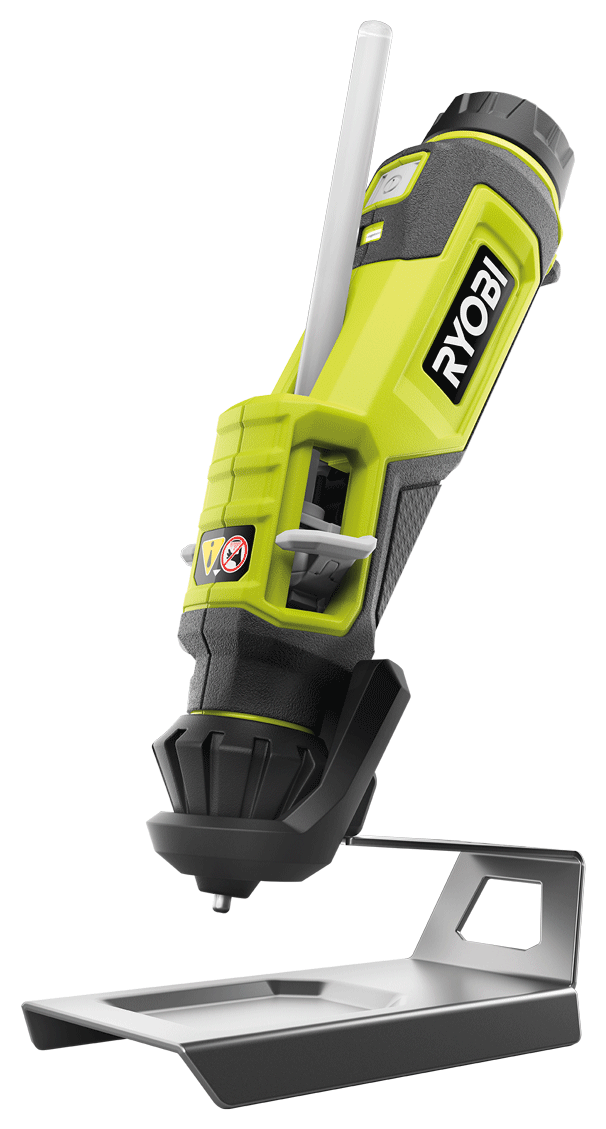 Cordless Cleaning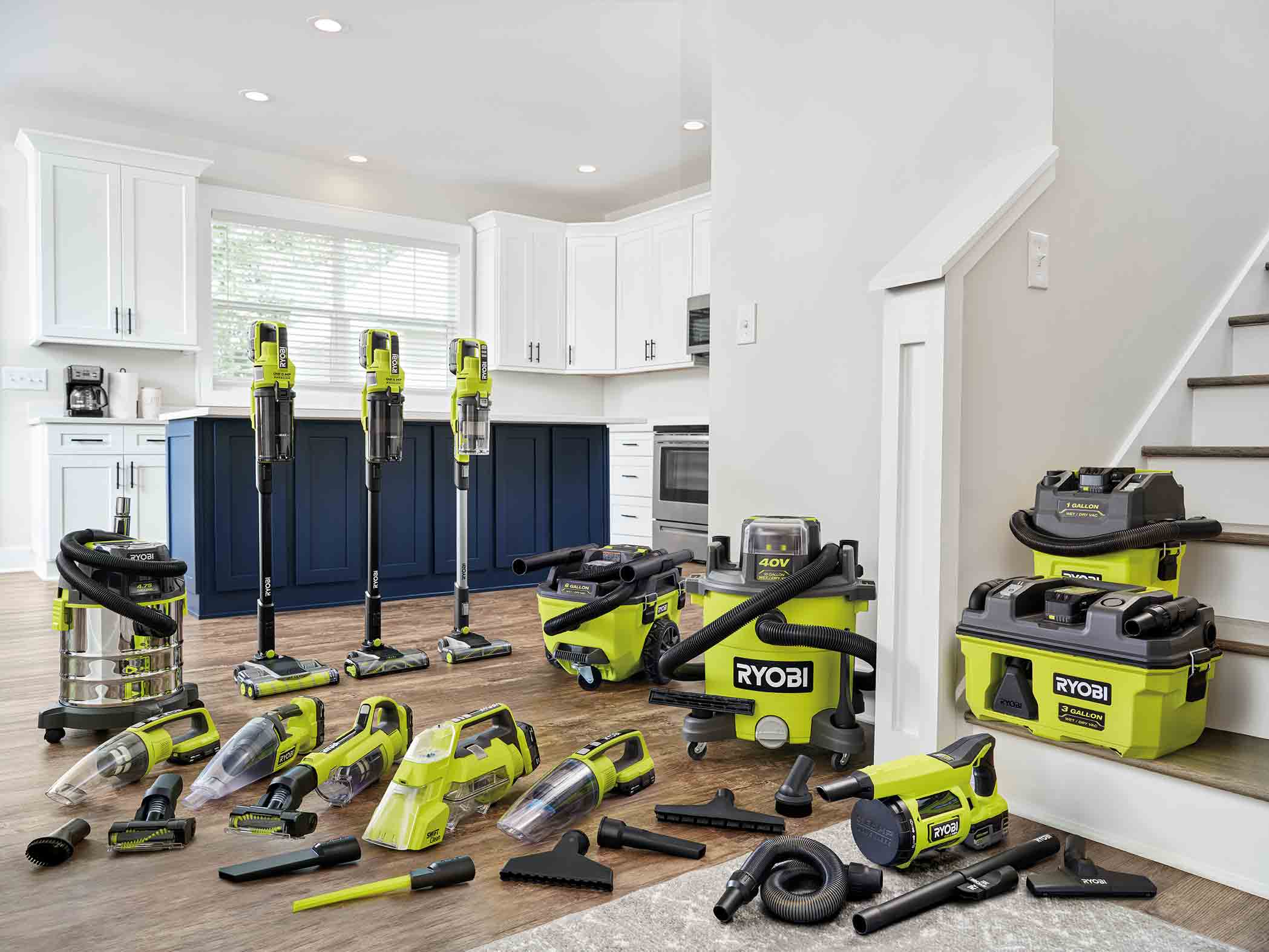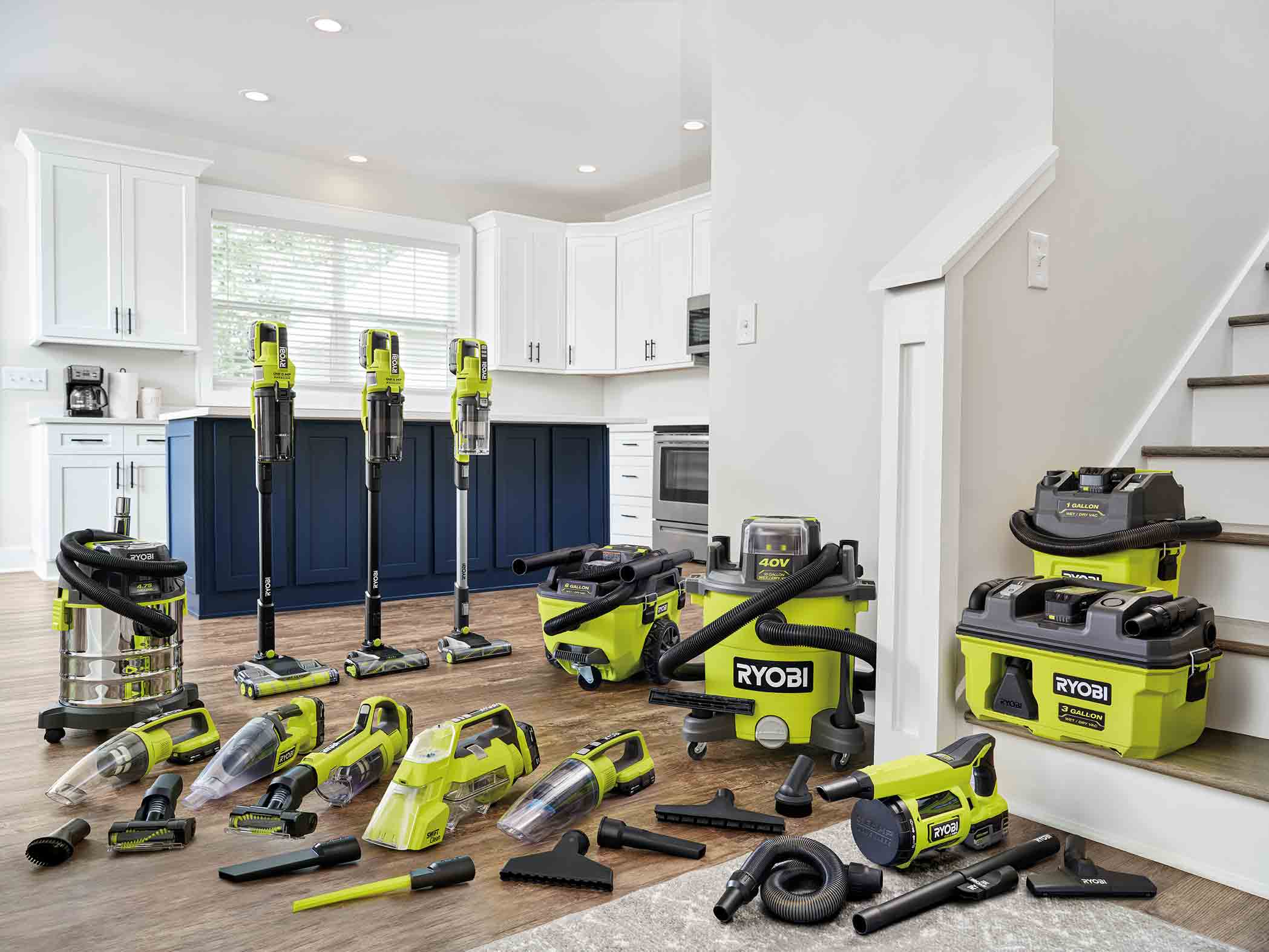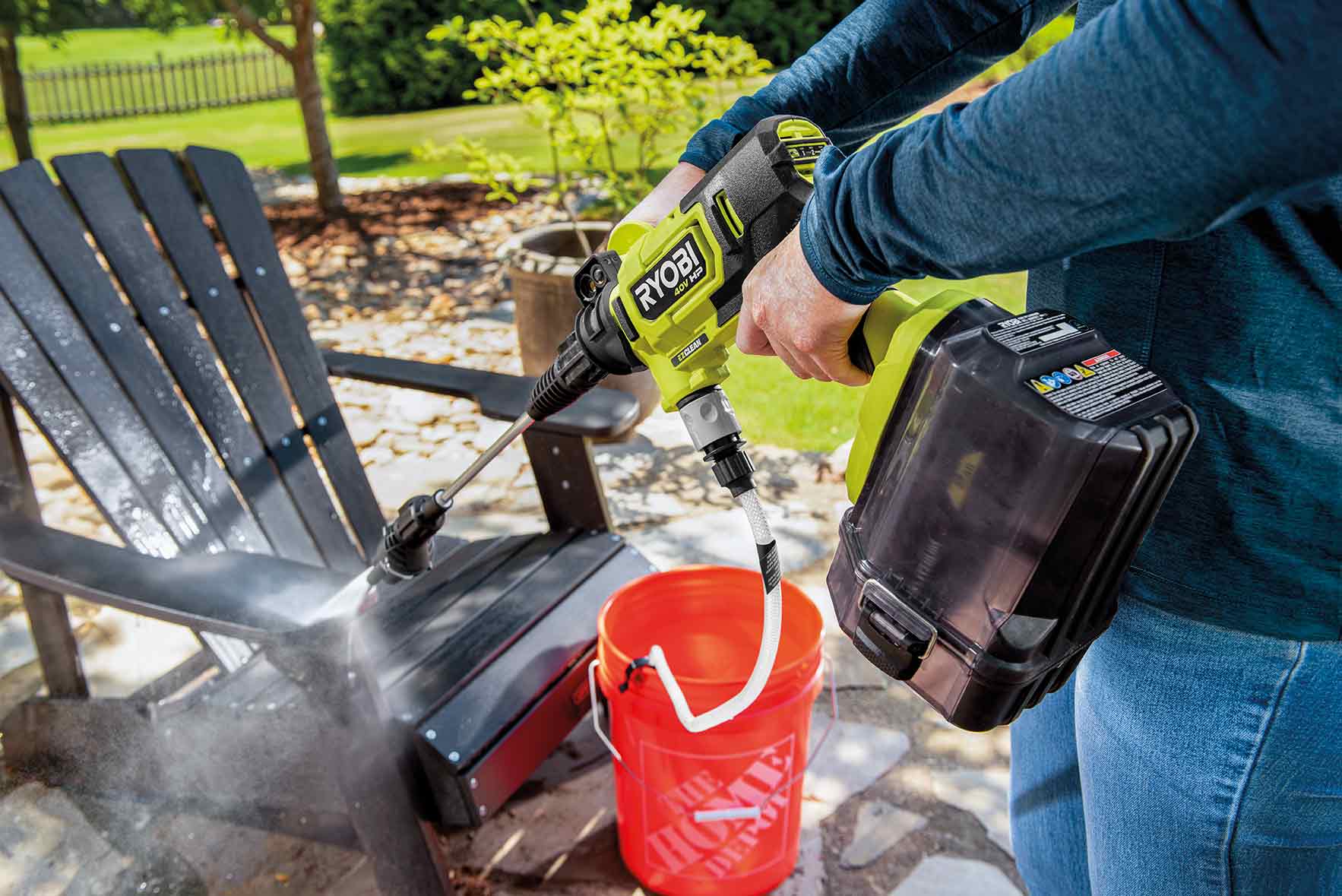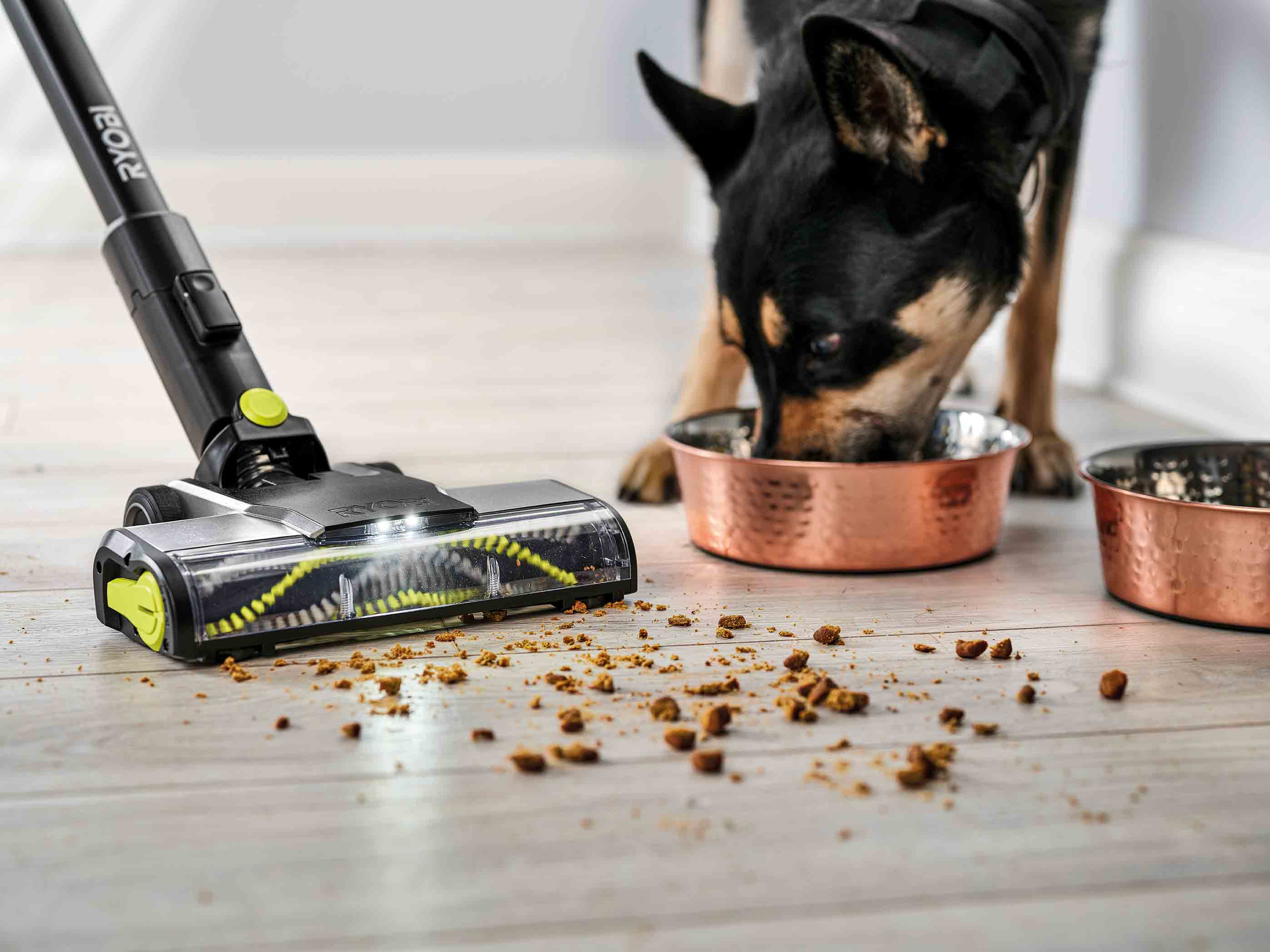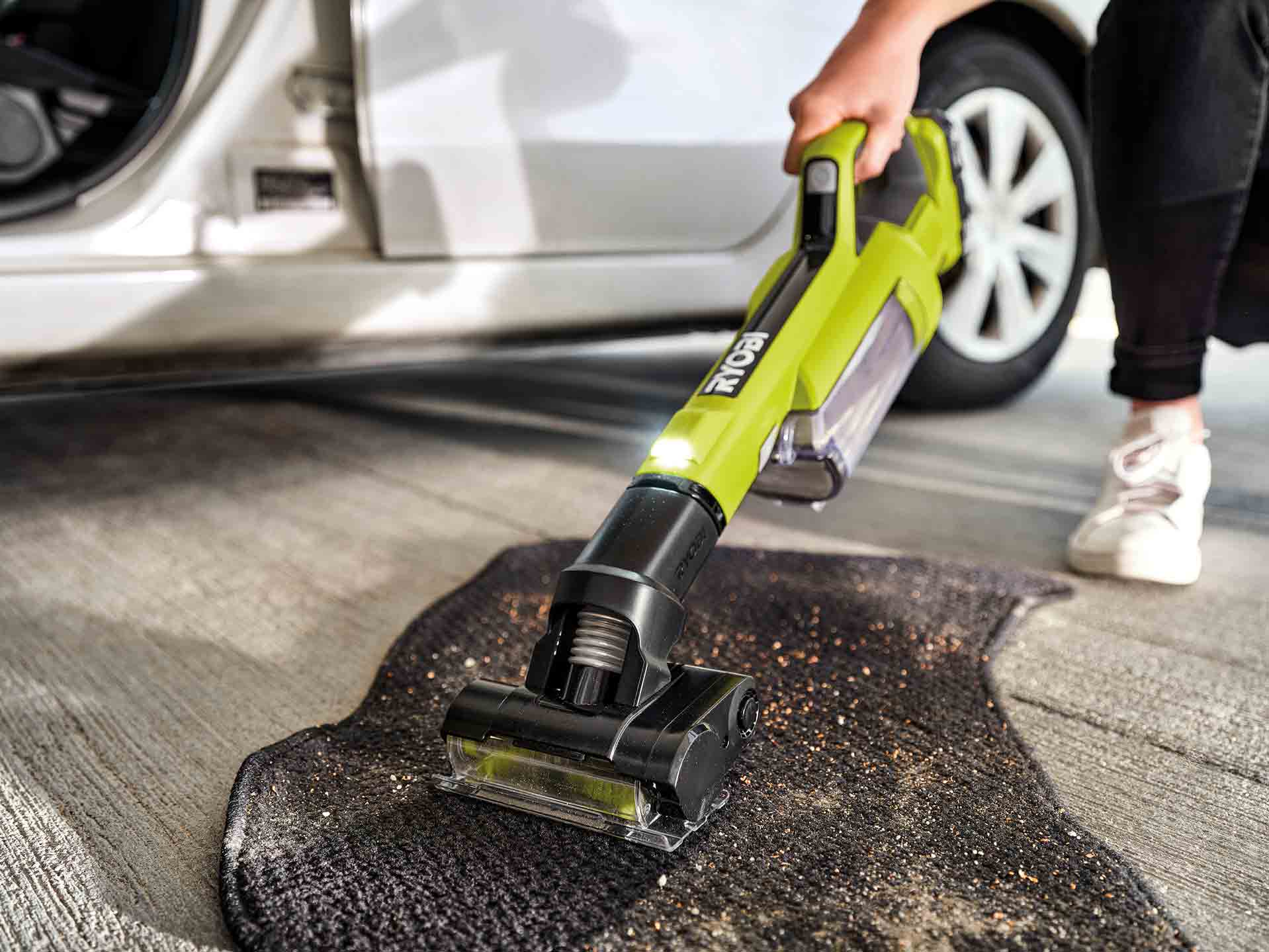 RYOBI offers a wide variety of cordless cleaning solutions on both the 18V and 40V lines to allow users to power through the mess without breaking a sweat. These products range from stick vacs, hand vacs, wet/dry vacs, scrubbers, sprayers, and spot cleaners that deliver powerful performance with cordless convenience. With nine newly released products in 2022, the cleaning category will further expand in 2023 with innovative solutions and high-quality accessories for cleaning around the job site, workshop, home, and wherever life takes you.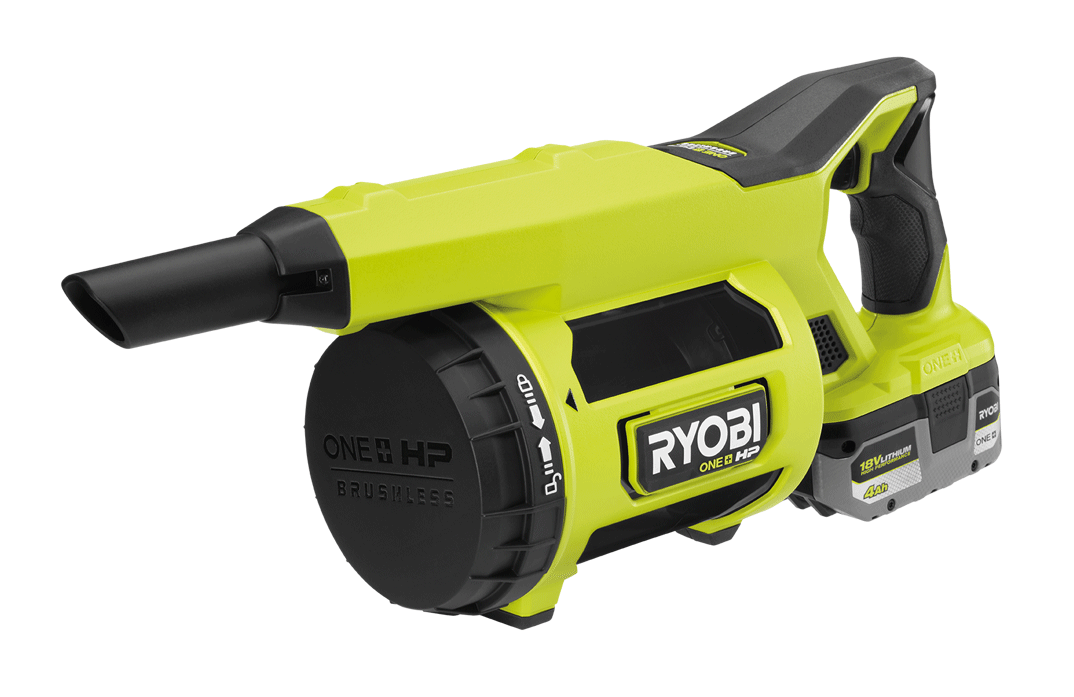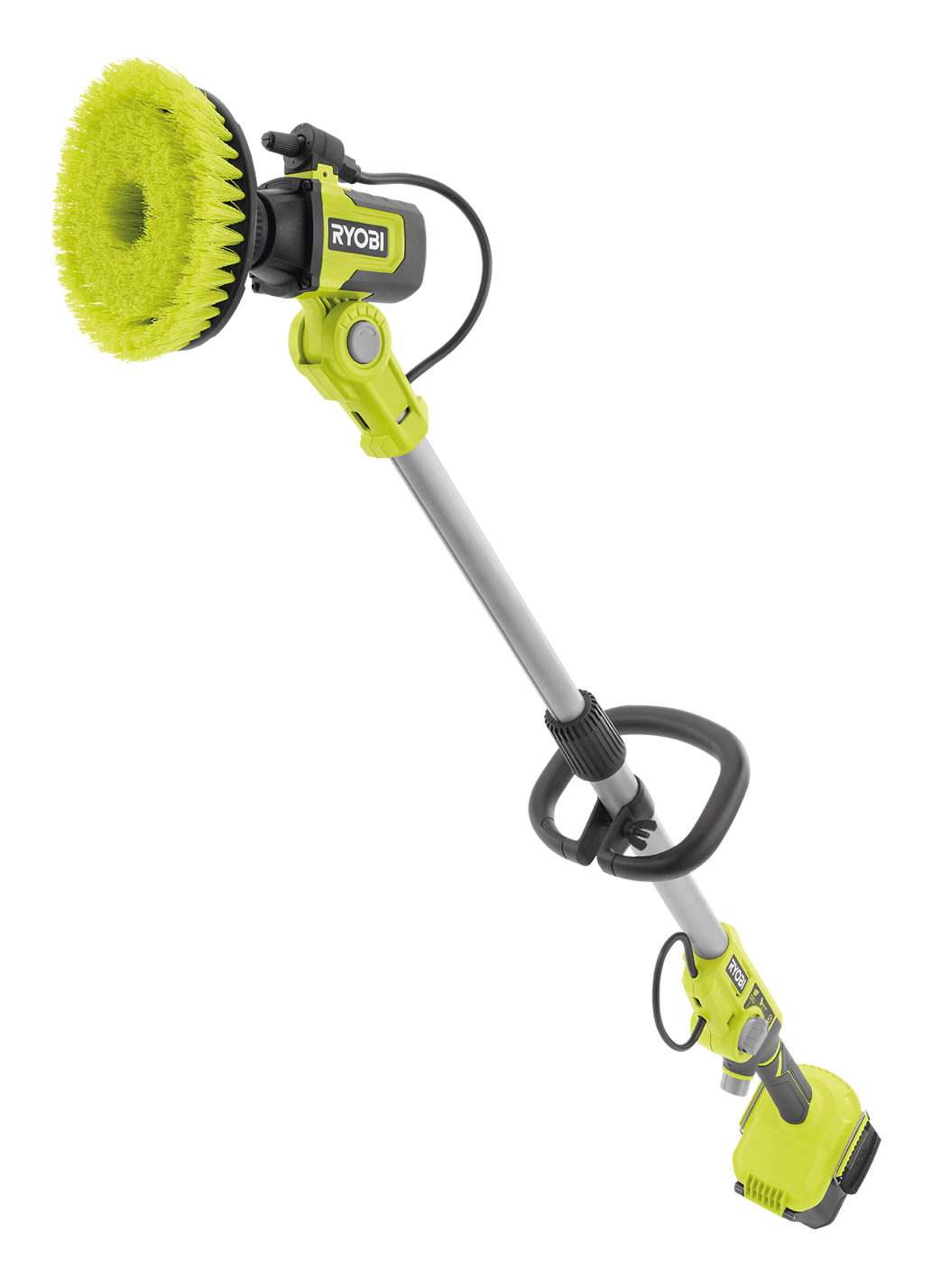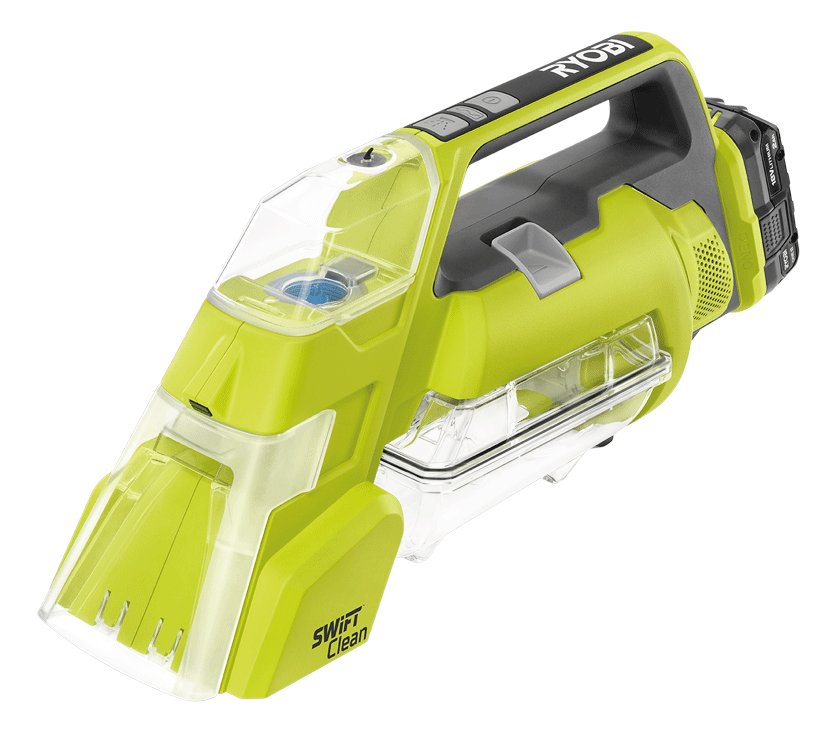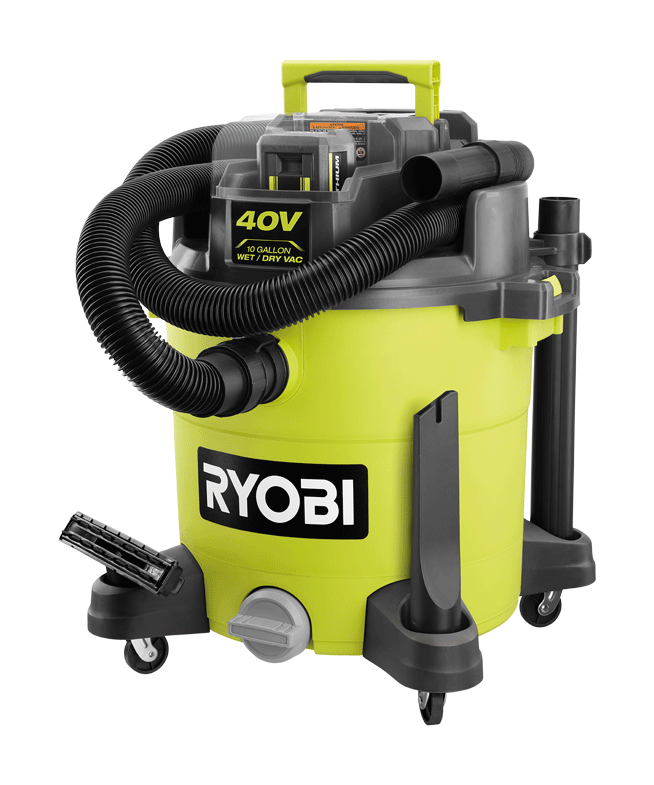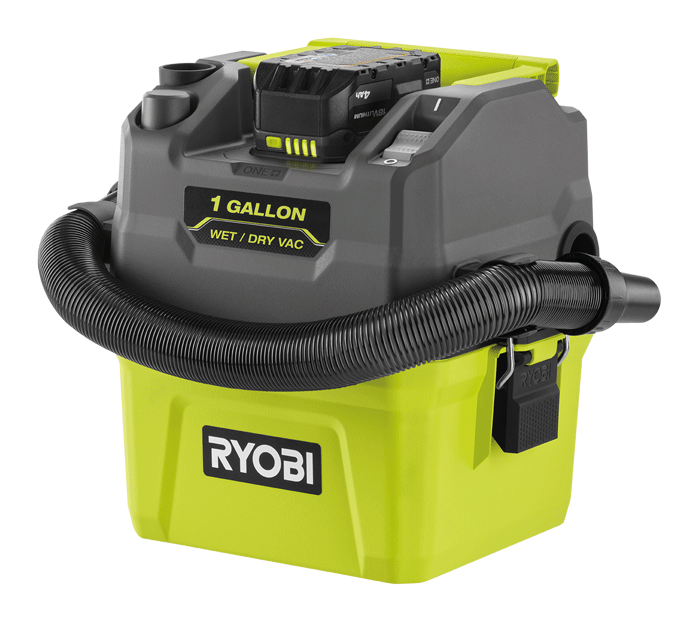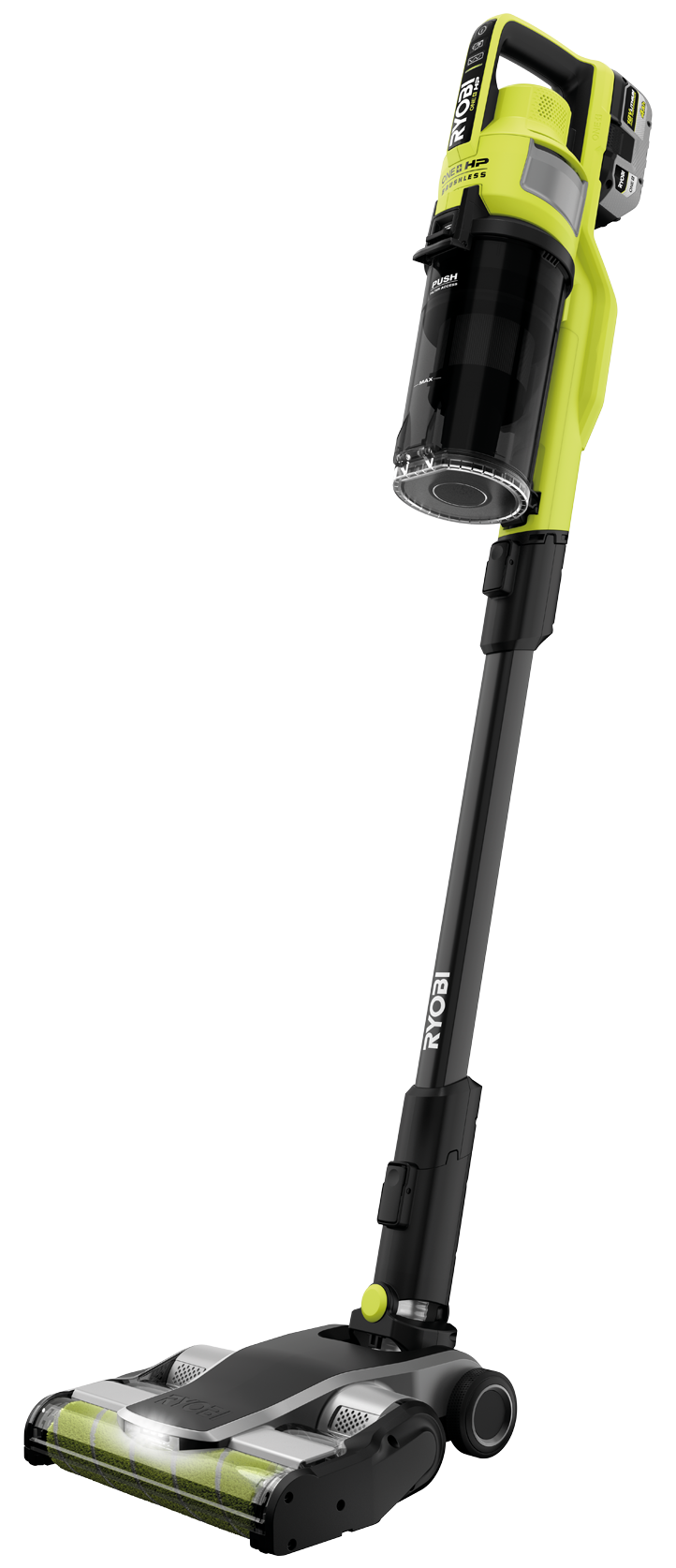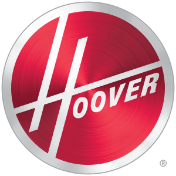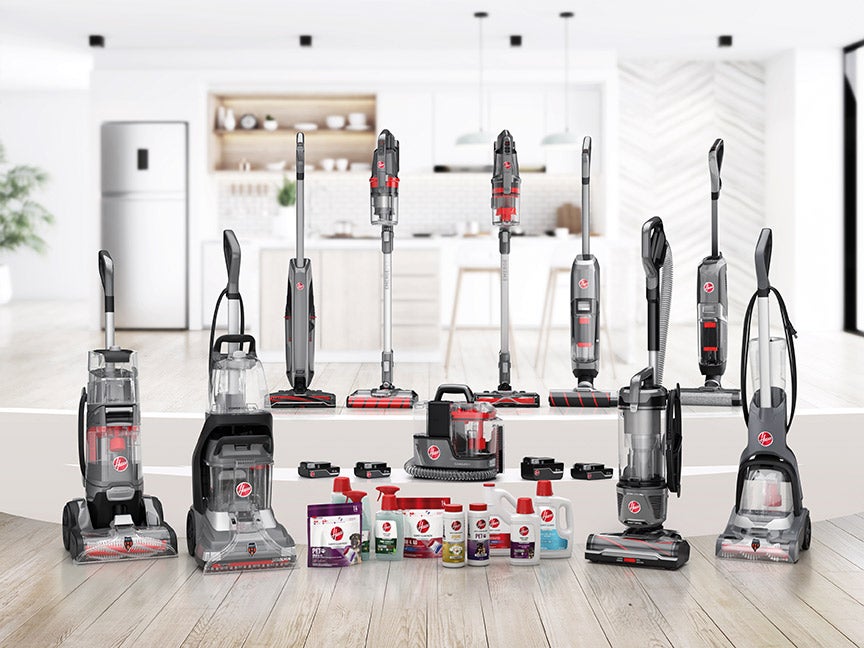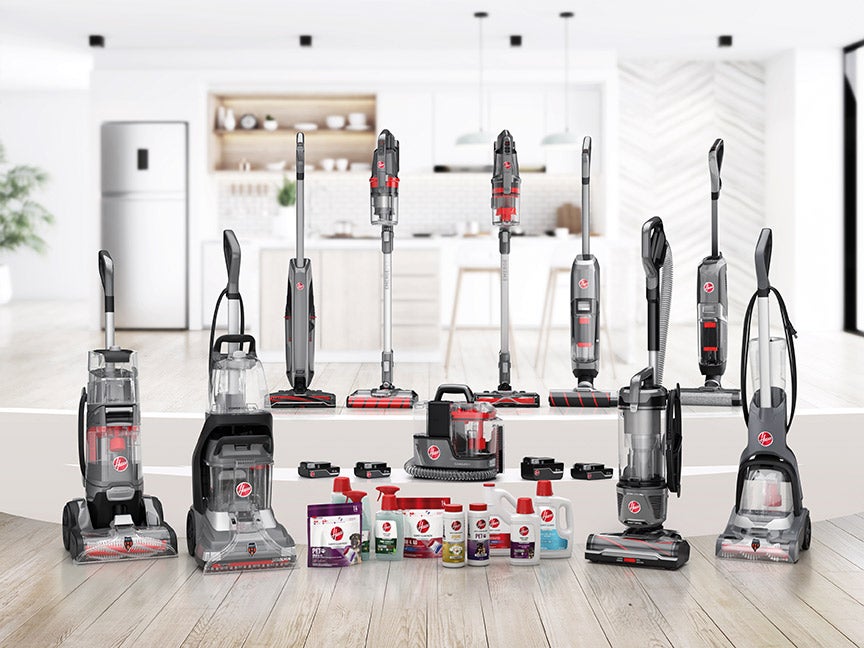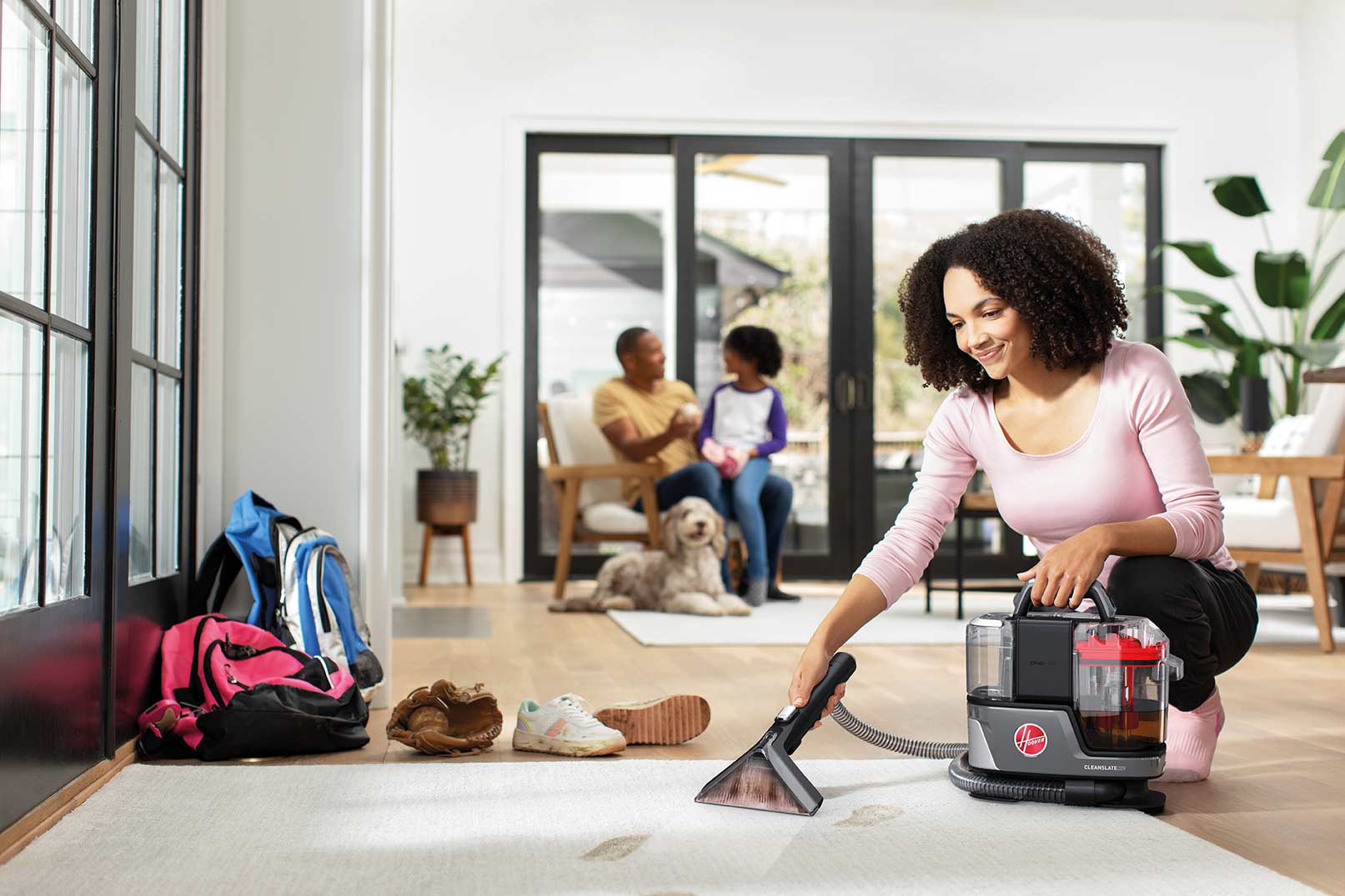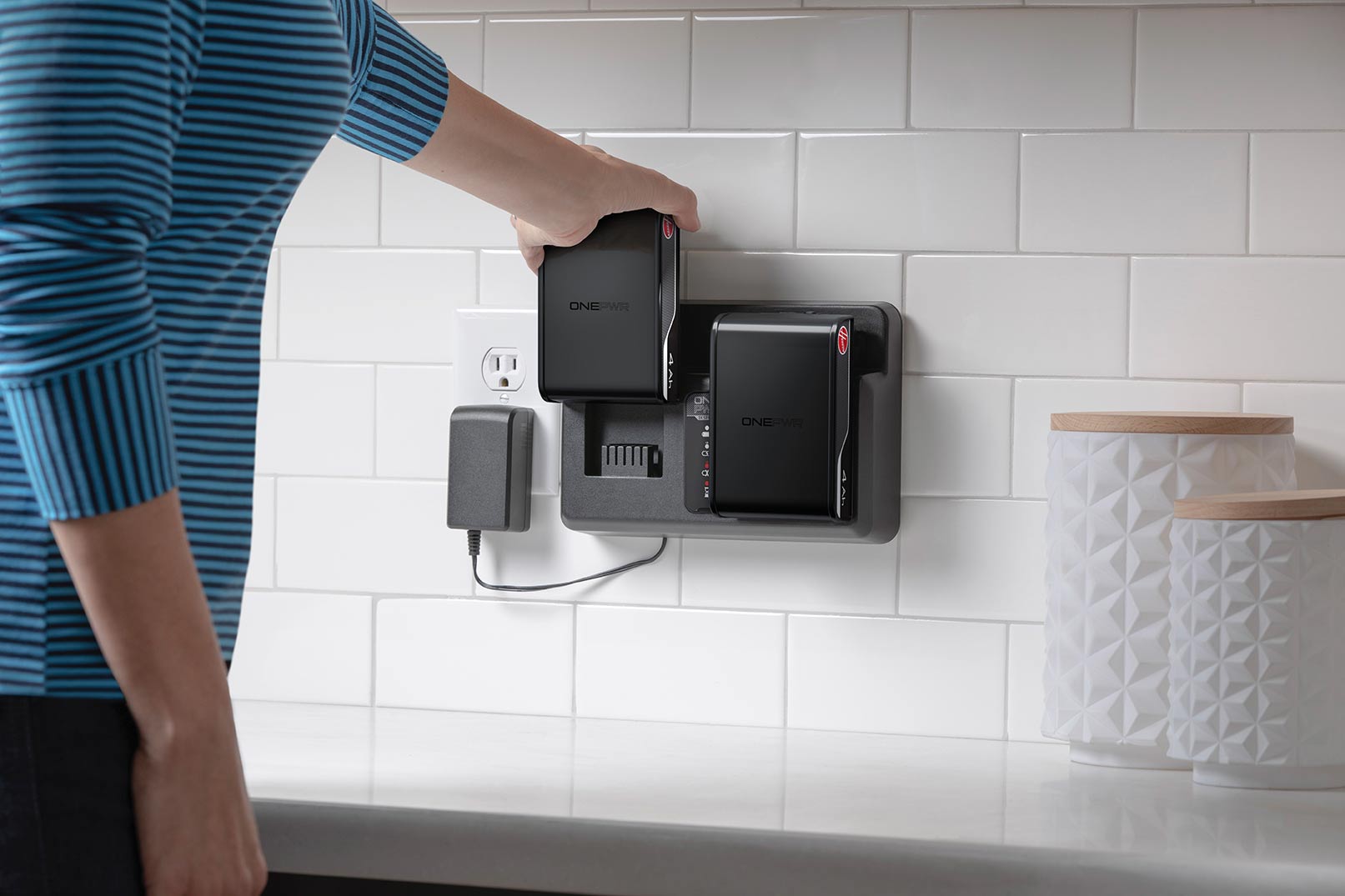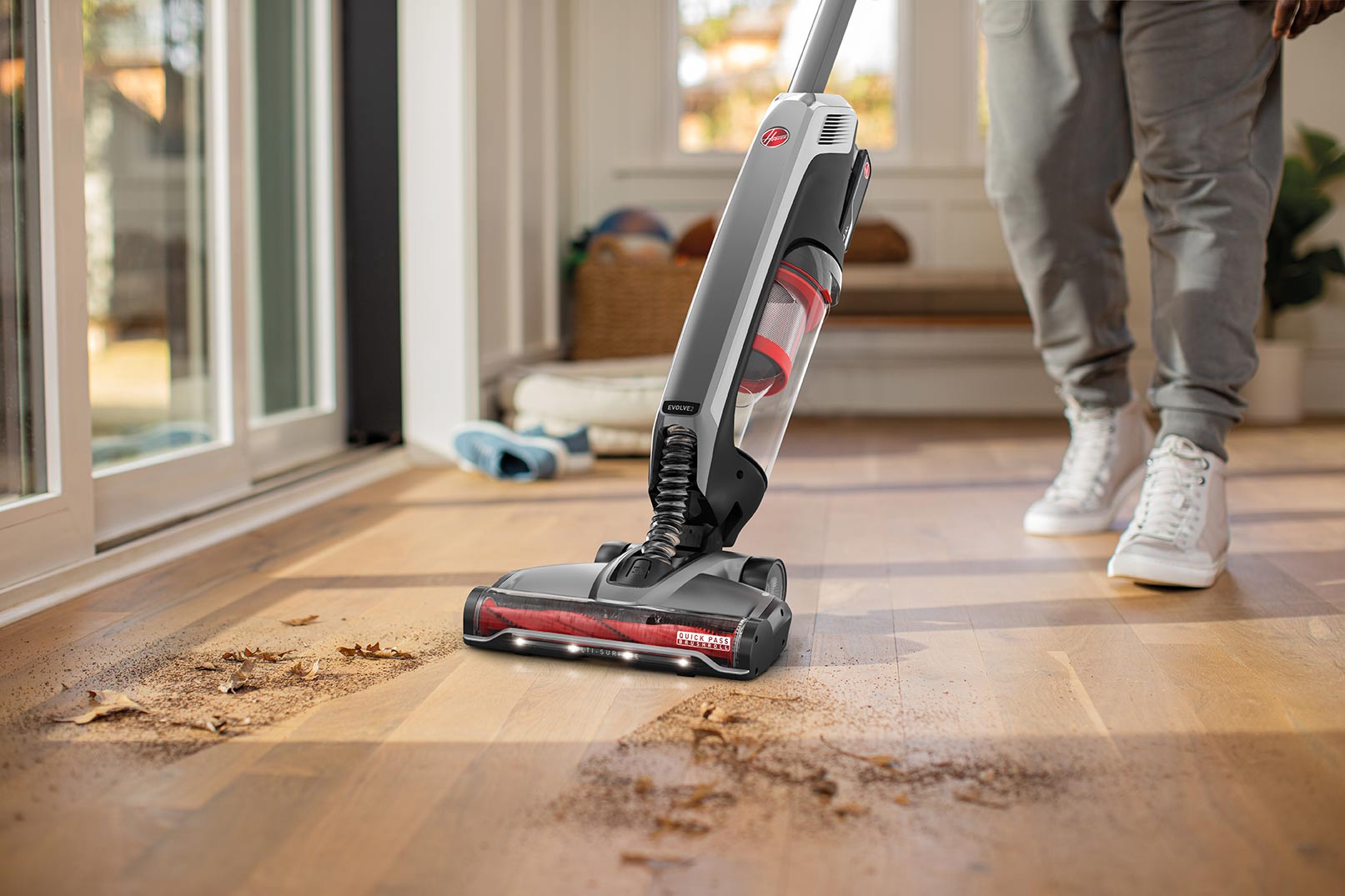 The Heart of a Clean Home
As a leader in the industry, HOOVER continues to develop and deliver best-in-class technology and innovation in the cleaning space. The name HOOVER has become synonymous with cleaning. Every product HOOVER develops delivers a quality and meaningful user experience, targeting pain points and eliminating common problems like cords, excessive noise, long dry-times and hair wrap. HOOVER has a long history of being a trusted household name and continues to drive the industry forward.

HOOVER ONEPWR Cordless System Providing Premium Performance
HOOVER "cuts the cord" on vacuums for good with the ONEPWR battery system. This fully-compatible network of batteries and machines allows users to clean what they want, when they want – without sacrificing performance or runtime. The true benefit of the ONEPWR battery system is that every ONEPWR battery works with every HOOVER ONEPWR cordless product.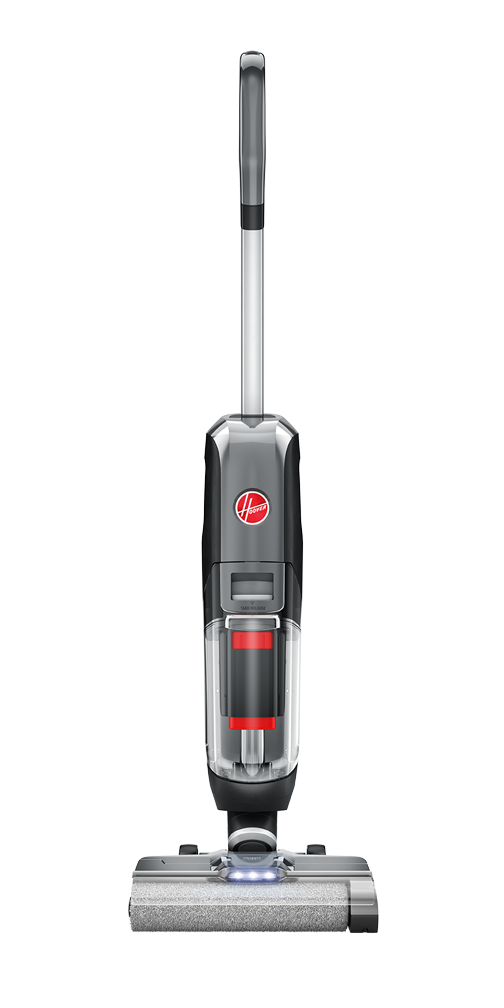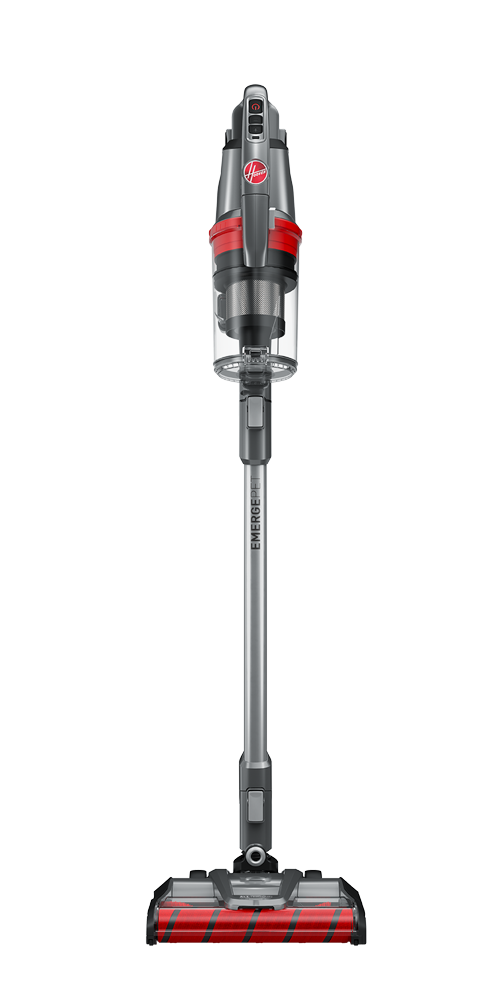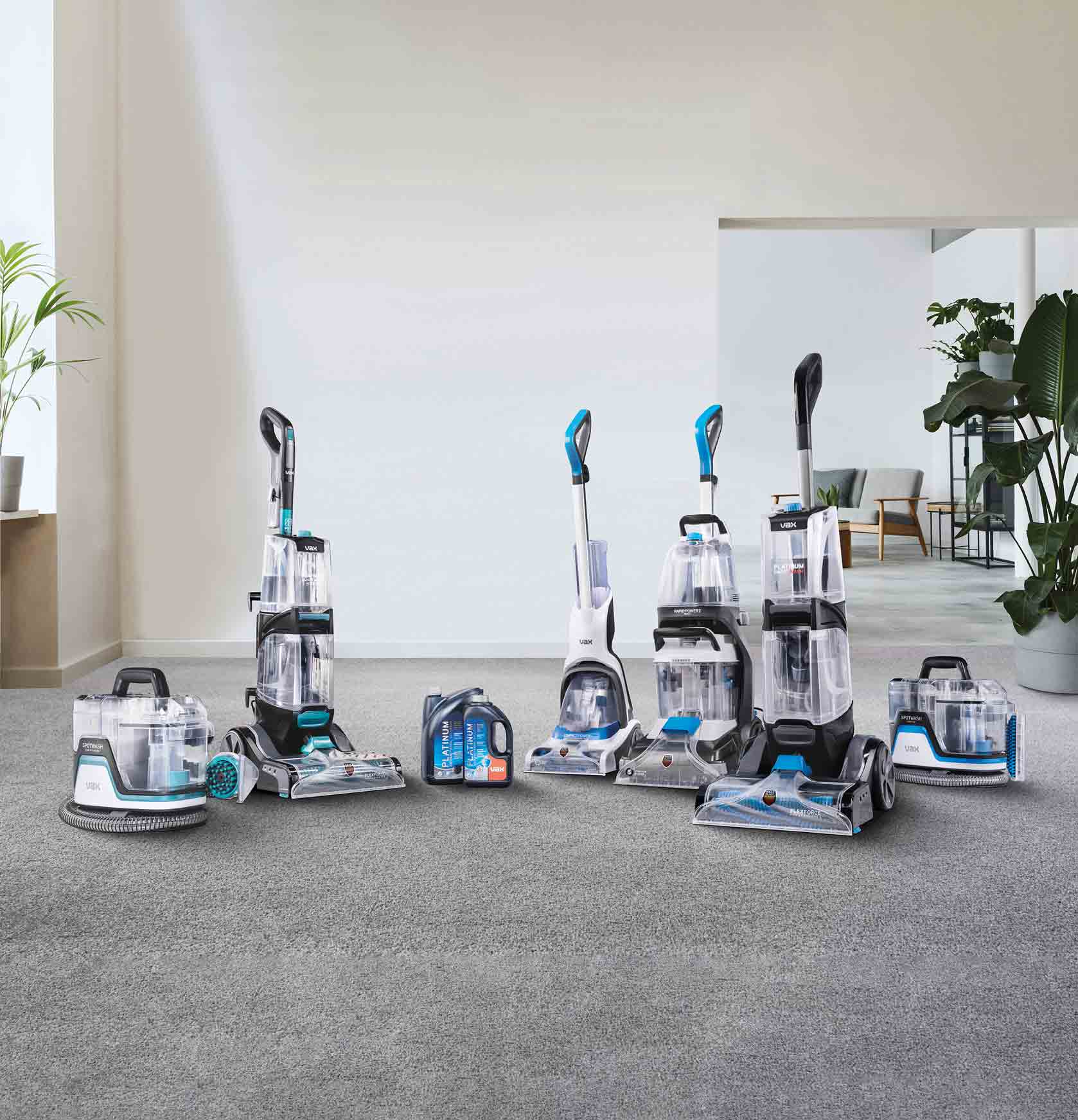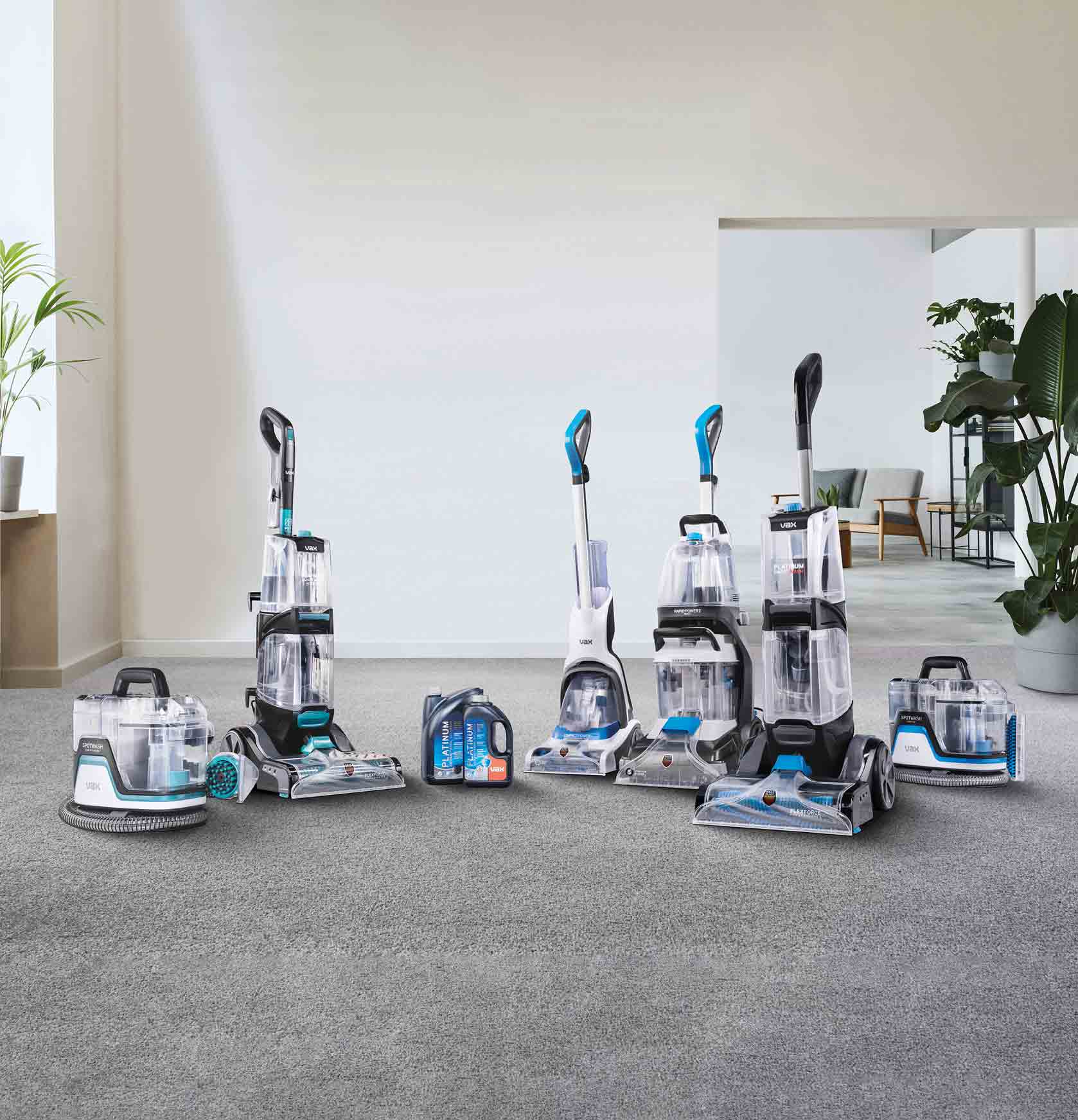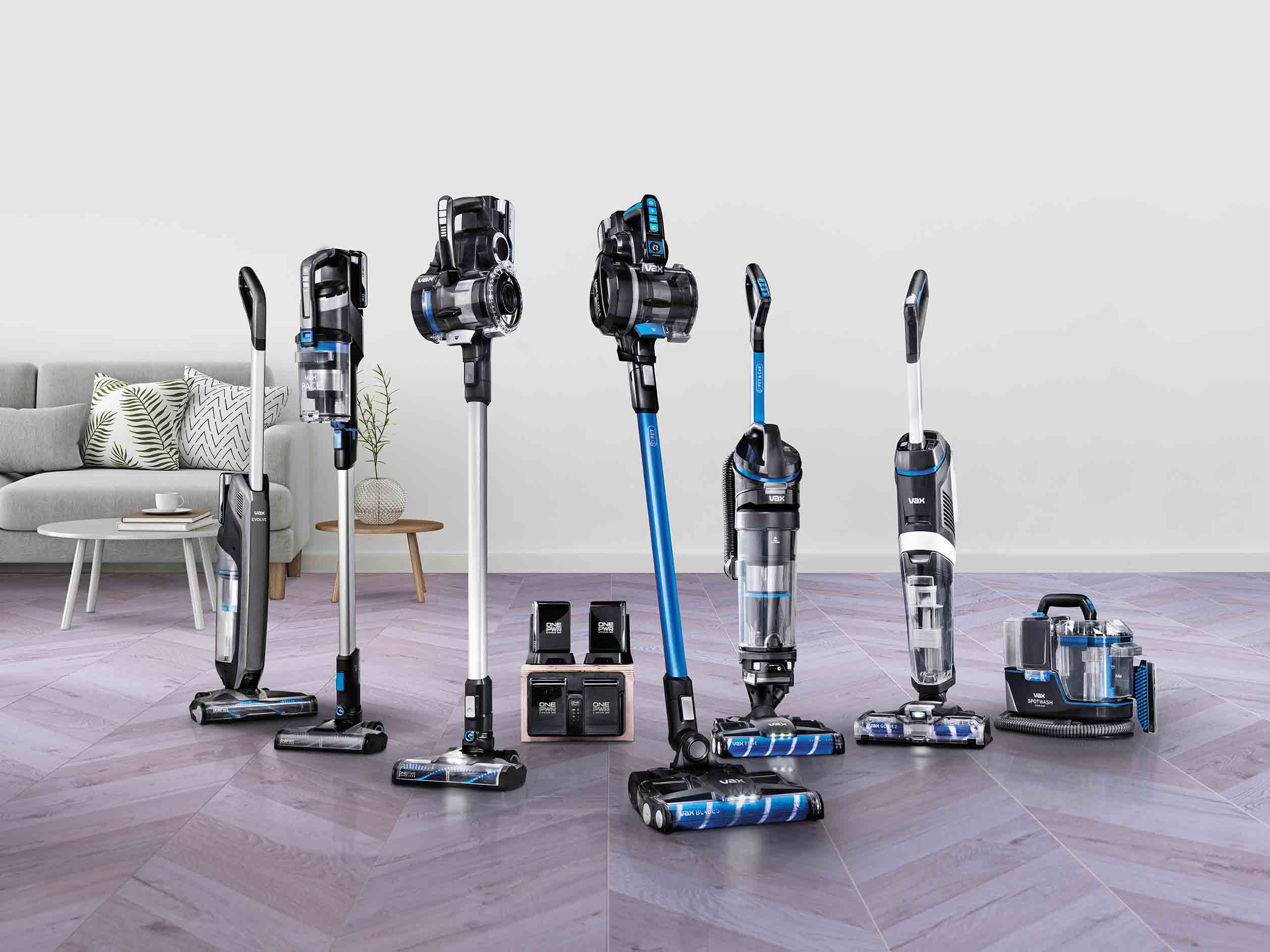 VAX continues to expand its portfolio of carpet cleaners, spot washers and cordless vacuums with the brand-new triggerless VAX PLATINUM SMARTWASH Pet-Design, the SPOTWASH HOME Pet-Design and the BLADE 5. Offering features such as motion-sense technology, dedicated tools and expert cleaning features, the products are designed to both rescue and revive, easily removing dirt, spills, stains – even pet mess – throughout both home and car, leaving carpets and upholstery looking and smelling fresh. With all cordless products powered by the interchangeable ONEPWR battery offering an impressive runtime of up to 90 minutes, antibacterial protection and additional cleaning tools, VAX's products can handle anything.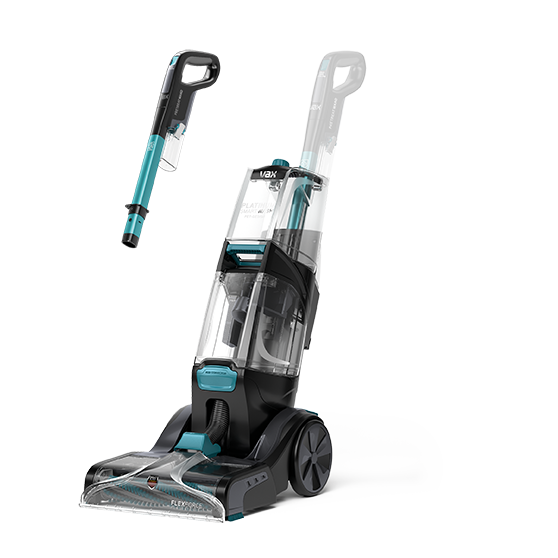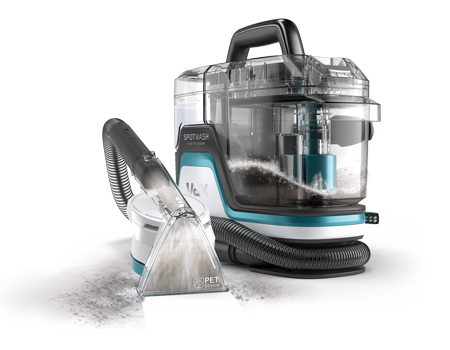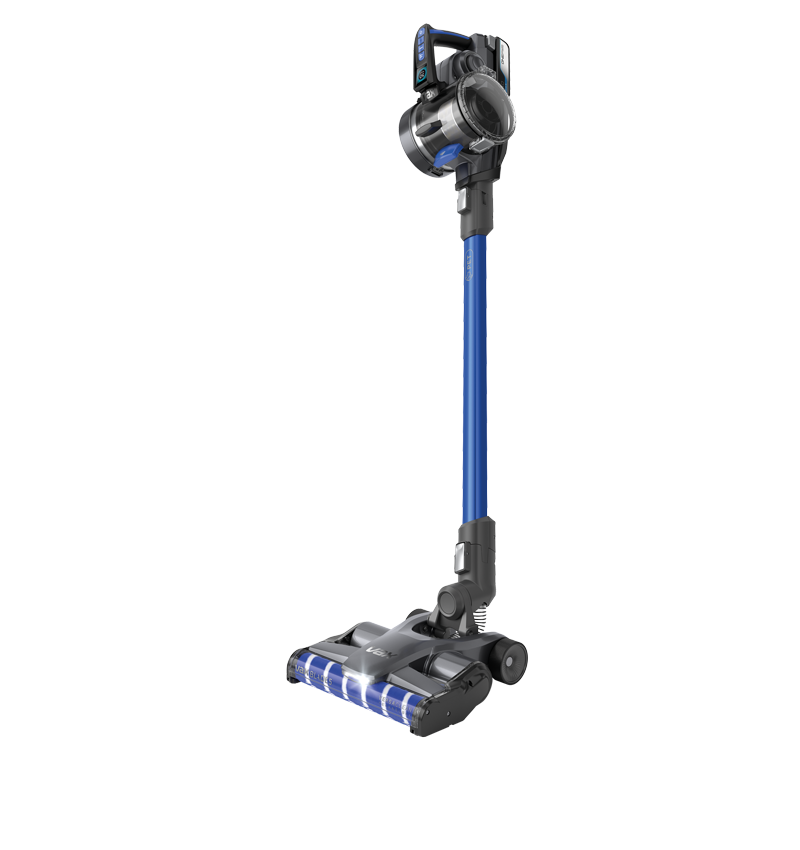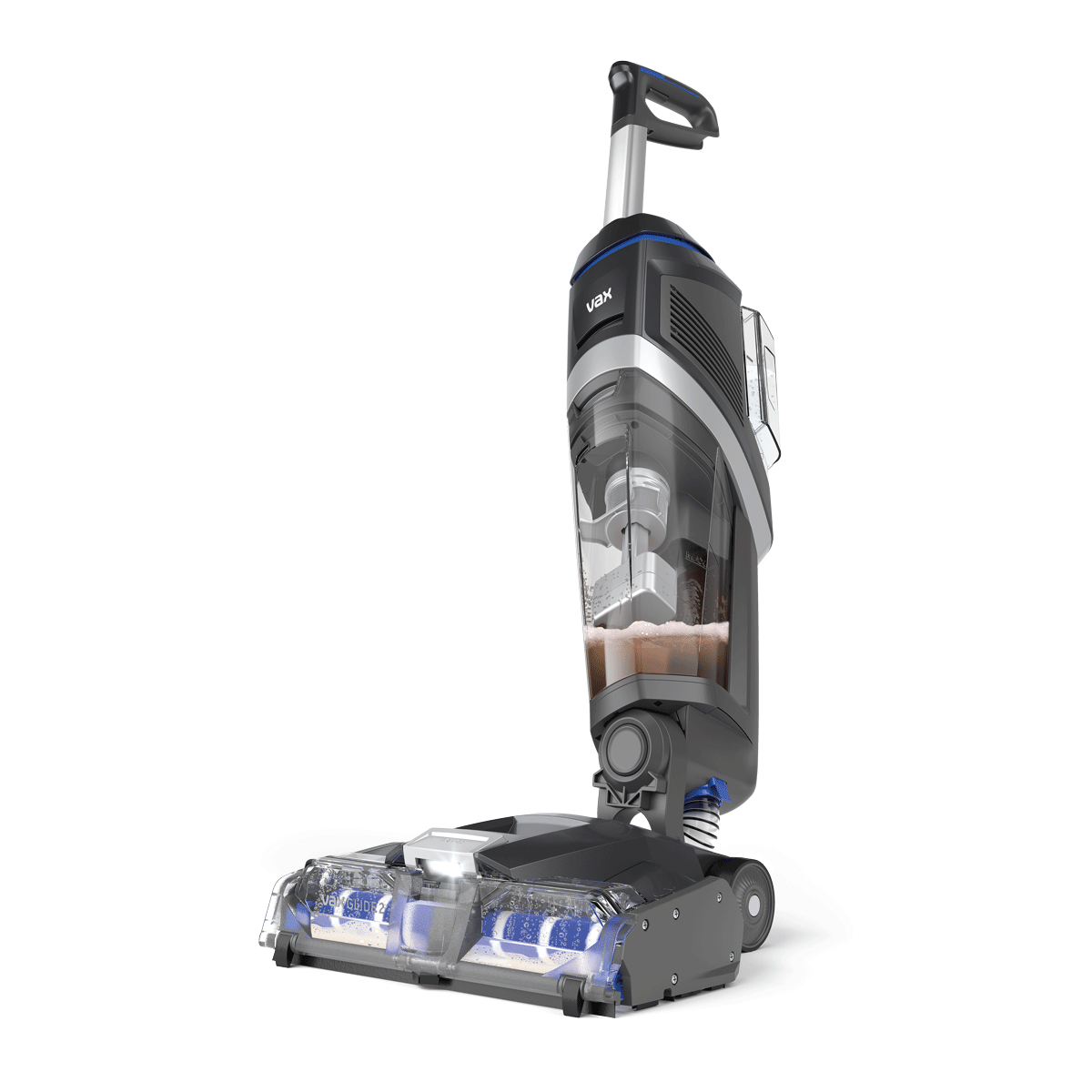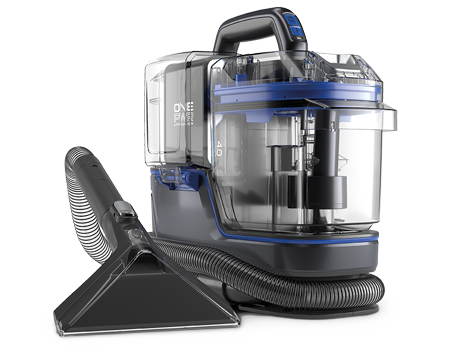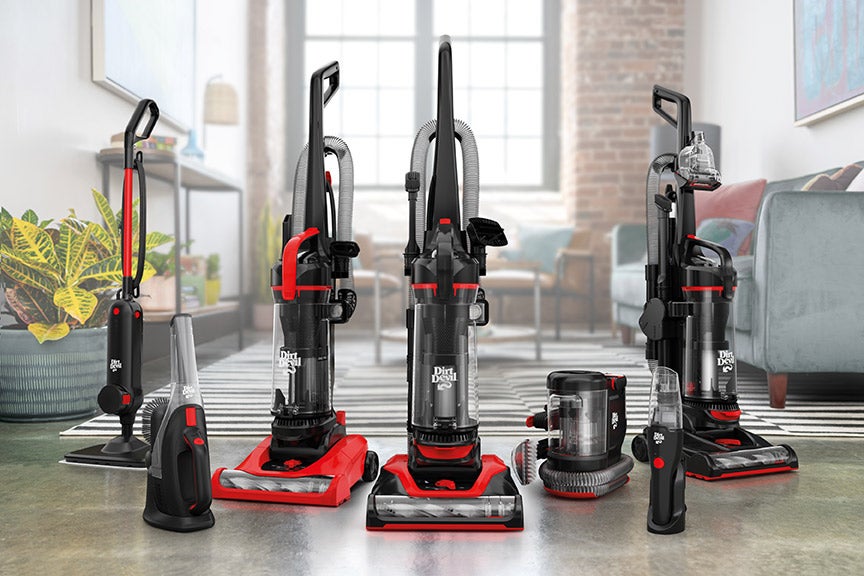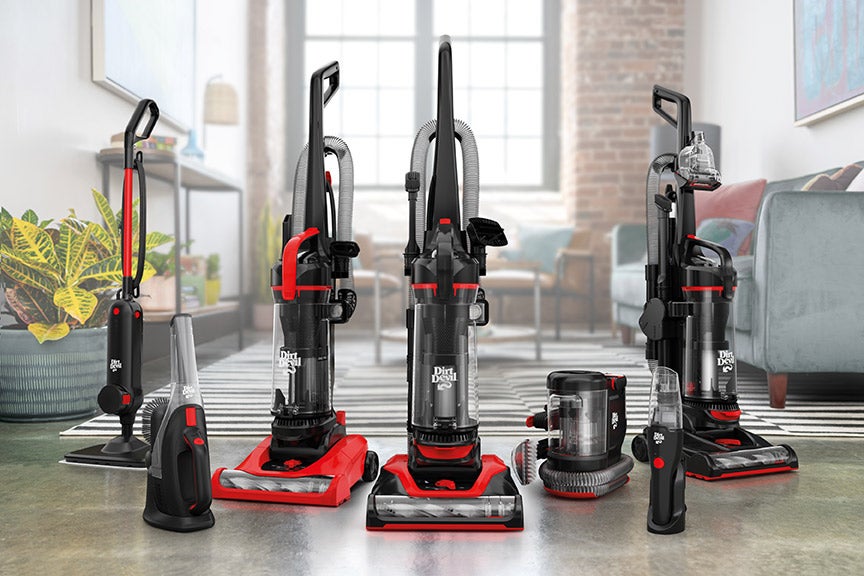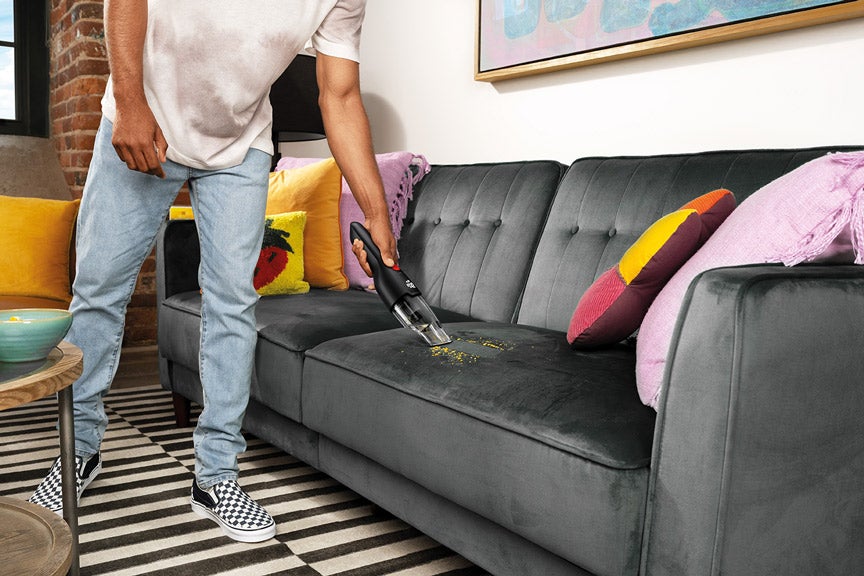 Great Products, Great Value
DIRT DEVIL has a strong legacy in the cleaning space and is well known for its straightforward and easy-to-use products. By being laser focused on the user, we have unlocked a great opportunity to grow and expand the brand in the home cleaning space. DIRT DEVIL continuously commits to delivering high quality products that are easy to use.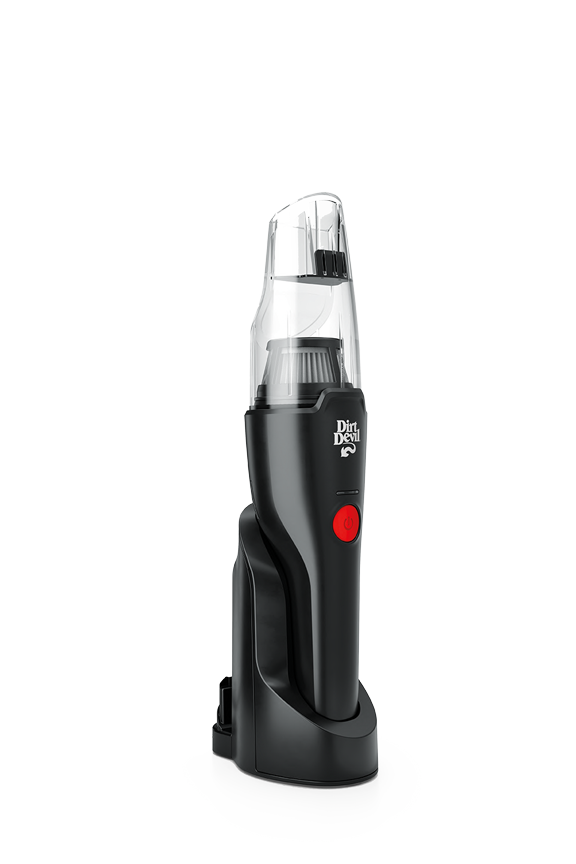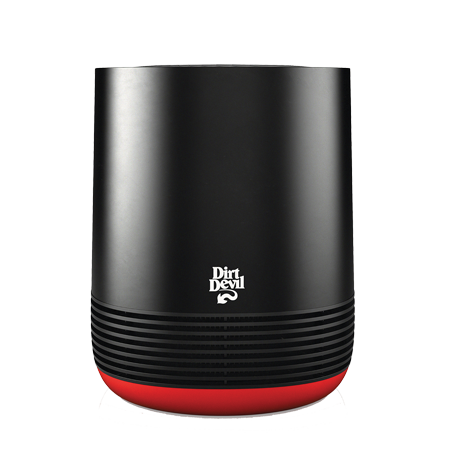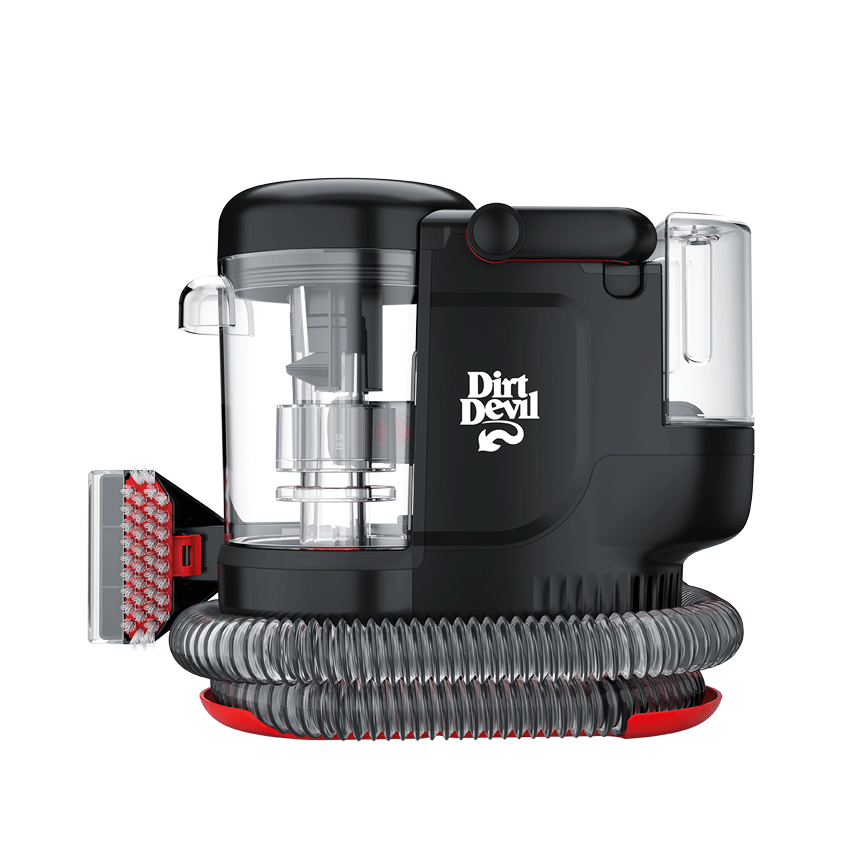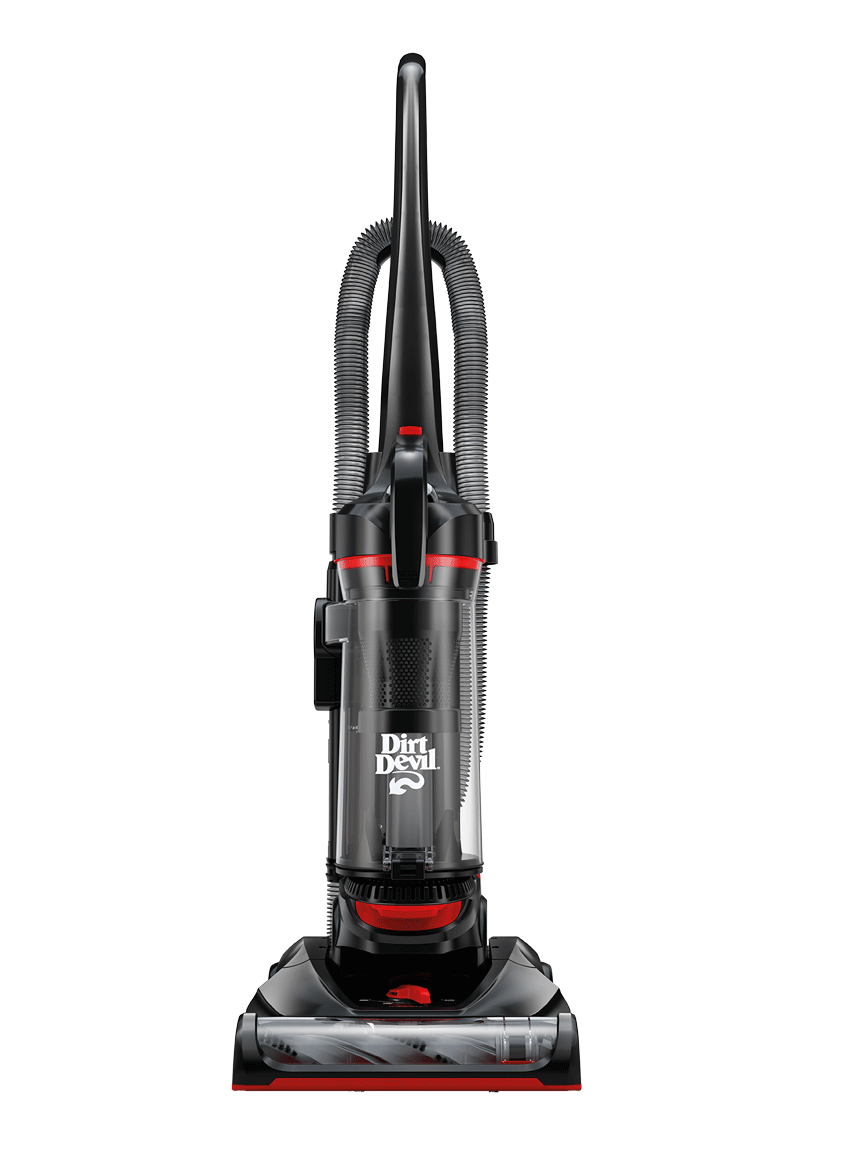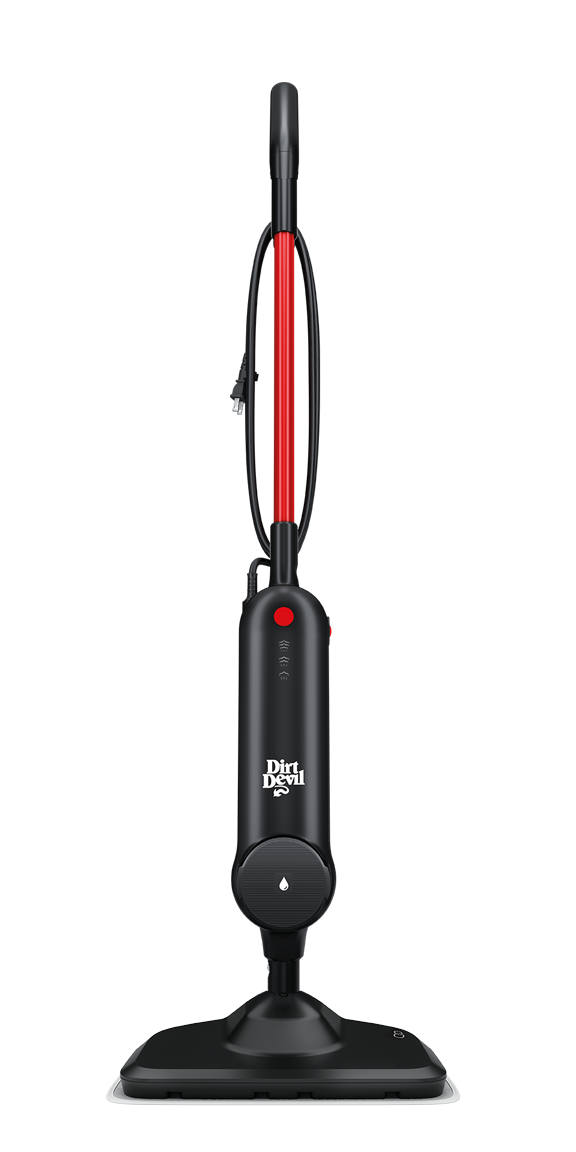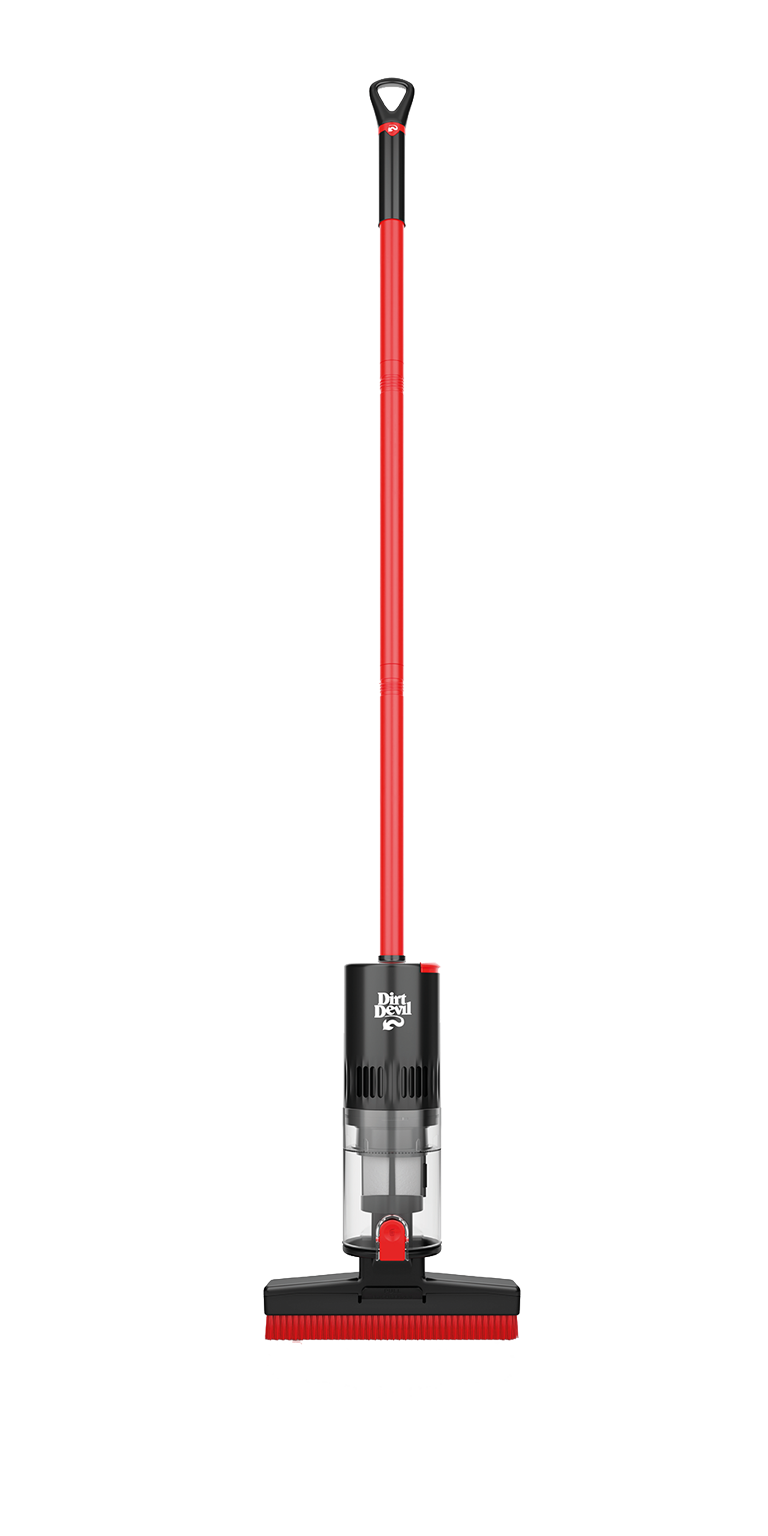 Power Equipment
Sales
US$12,329 m
93.0% of total sales
Our Power Equipment segment delivered local currency sales growth of 5.5%. Reported sales rose 3.1% to US$12.3 billion. We grew operating profit 6.6% to US$1.2 billion while making investments to extend our leadership position in the Professional and DIY Tool markets. Based on the wide international reach of our brands, MILWAUKEE is the #1 global Professional Tool brand, and RYOBI is the #1 DIY Tool brand worldwide. More importantly, both MILWAUKEE and RYOBI are the clear leaders in the cordless market, with a commanding and growing global position.
Floorcare & Cleaning
Sales
US$925 m
7.0% of total sales
Floorcare declined 25.6% in 2022 from a post-pandemic consumer demand and retailer inventory reduction, but accounted for only 7.0% of total sales of TTI. We moved quickly and boldly to reduce the excess inventory in 2022. Heading into 2023, inventories are at a much healthier level and we are looking forward to growing this business with the launch of our new innovative cordless products.
Intellectual Property
All trademarks and trade names listed other than AEG and RYOBI are owned by the Group.
AEG is a registered trademark of AB Electrolux (publ.), and is used under license.
RYOBI is a registered trademark of Ryobi Limited, and is used under license.