TTI'S ESG APPROACH

AND STRATEGIC FRAMEWORK

At TTI, sustainability is a core value in all aspects of our business. ESG principles are essential to our strategy, and embedded in our four strategic drivers, through which we strive to deliver shared value to all our stakeholders.

Read More
ESG POLICY MILESTONES
Our governance practices have grown more robust as we have adopted codes and policies that reinforce accountability within our operations and across our supply chain.
Read More
Product Safety and Consumer Product Regulatory Compliance Policy

Conflict Minerals Declaration and Due Diligence
Data Protection Policy

Environment manual (updated, 2021)

Security and Social Responsibility Policy (includes Environmental Management Policies)

Harassment and Discrimination Policy
Health and Safety Policy
MATERIAL TOPICS
Ethics and Integrity
Maintains accountability and transparency in all aspects of our operations, both on and offline, safeguards our stakeholders and retains trust in our business.
Zero cases of non-compliance with international and local laws on corruption and anti-trust within TTl's group operations and supply chain
Maintain business continuity and sustainable growth
Minimize the risk of business disruption through cyber attacks by pursuing zero breaches or incidents
Ensure full compliance with data privacy regulations: PIPL for mainland China, GDPR, California Consumer Privacy Act and others
All relevant staff trained on Code of Ethics and Business Conduct (CoC)
Increase diversification and localization of manufacturing, warehousing and the supply chain across the globe
Zero cases of leaks, theft or loss of customer and personal data
All relevant colleagues trained on Intellectual Property and cyber-security
How We are Managing It
High ethical standards are core to TTI's culture and serve as the foundation for embedding sustainability in all aspects of our business. These standards are articulated in our Code of Ethics and Business Conduct (CoC) . The CoC serves as a guide for conducting business with openness in accordance with all legal requirements while stipulating how to manage conflicts of interest and insider information.
Read More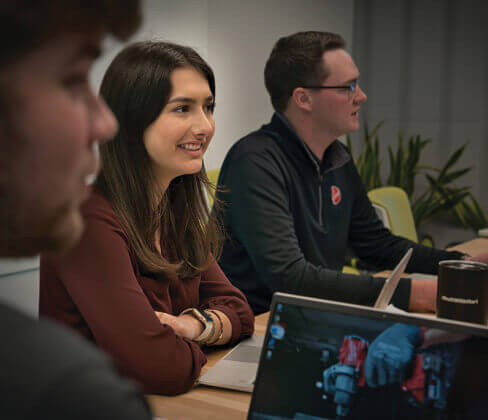 spotlight
Principles of TTI's Code of Conduct
A Document Built to Last
TTI reaffirms our commitment to our Code of Conduct. Fundamentally, we are committed to: Doing the Right Thing, Treating Each Other with Dignity and Respect, Building Strong Relationships and Exceeding Customer Expectations. Due to continued expansion, our legal teams have continually engaged with this document and each time we entered a new market, we have worked with law firms to ensure our commitments were in compliance with all local laws and regulations. TTI's legal teams also keep a vigilant eye on evolving regulations and revise the Code to ensure compliance with any new laws. The Code's durability has been maintained through a robust process to ensure the material issues that affect our employees and operations are identified and accounted for. TTI's Code of Conduct sets the Company's values and commits every employee to uphold these in all actions relevant to the Company. Relationships between employees, customers, suppliers, shareholders and the communities we serve are also covered by the Code. Today, over 30,000 TTI employees engage with and commit to the Code through our online Learn TTI platform, while the remainder learn and commit to it through a review of hard copies available in over 22 languages.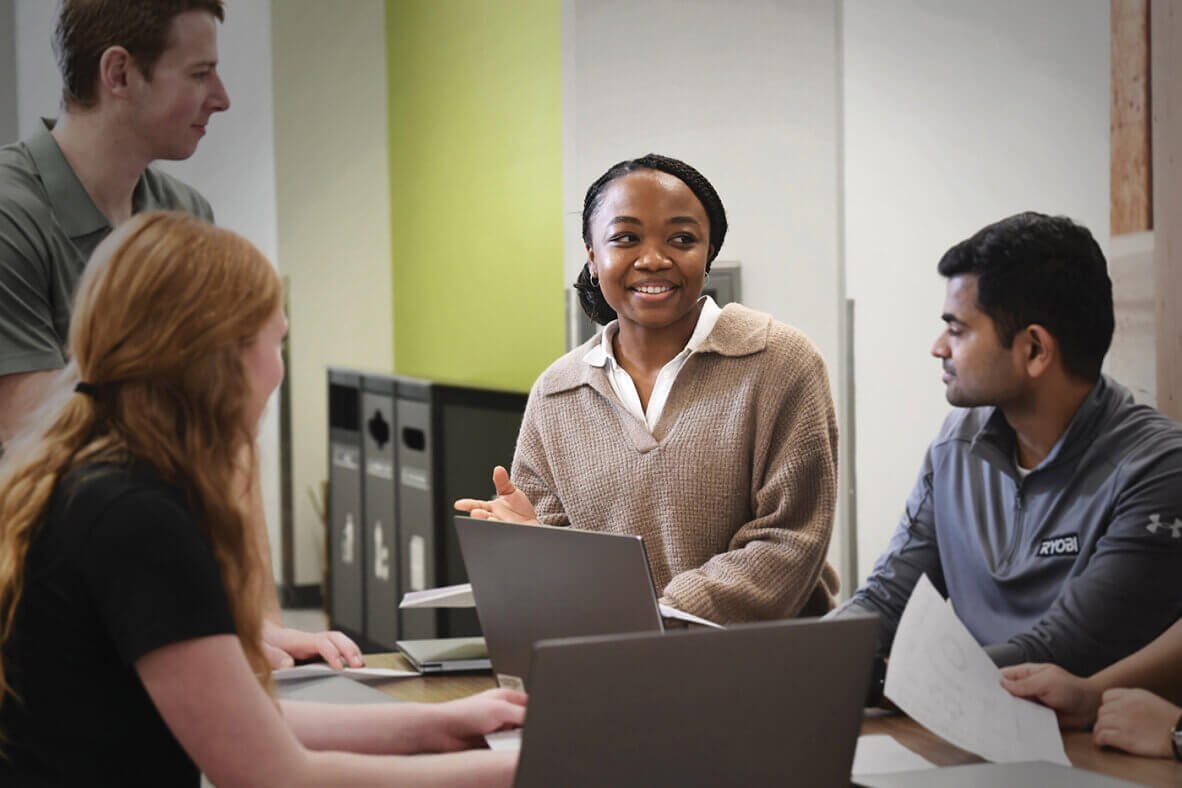 MATERIAL TOPICS
Supply Chain Accountability
We place great emphasis on the ethical, environmental and social impact of our products and services throughout the value chain and in particular in our supply chain. From sourcing raw materials, to production, storage, delivery and transportation, we ensure our operations will be sustainable in the long-term. Addressing these impacts with our partners, helps us to manage risk and enhance performance, while also maintaining stakeholder trust.
Promote human and labor rights, gender equality and environmental protection in the supply chain
Expand and enhance partnership opportunities to effect change
Promote climate action
100% of suppliers trained on BPCoC and human rights policies
Map and reduce human rights risk in the supply chain
Increase the number of effective engagements with NGOs in major countries of operation and in particular where there is a greater risk of human rights violations within the supply chain
Map and reduce Scope 3 emissions in the supply chain and build resilience for climate change-related risk
How We are Managing It
By continuously improving accountability, transparency and sustainability performance in our supply chain, we aim to mitigate risk and secure business continuity. This begins with carefully assessing risk from ethical, environmental and social standpoints, and selecting suppliers that uphold our standards and values. In accordance with our values, codes and policies, TTI supports the United Nations Guiding Principles on Business and Human Rights.
In the reporting year, the COVID-19 pandemic remained a challenge in our supply chain and, in particular, our logistics operations. TTI's procurement team, suppliers and partners worked together to mitigate the risks posed by health concerns, supply disruptions and material shortages.
Read More
spotlight
Responsible Sourcing Milestones
Partnership Milestones
Over the years, TTI has developed and implemented a number of policies, codes and programs to ensure that we, as a company, source materials, products and services responsibly. These policies and programs provide our partners, particularly our suppliers, with a good understanding of TTI's requirements and guidelines for doing business with TTI. Our efforts to source responsibly and protect human rights are enhanced through partnerships with global organizations such as the Responsible Business Alliance (RBA) and The Mekong Club. With RBA, we are involved with a number of programs, including the Responsible Labor Initiative (RLI), which enables TTI to participate in a collaborative, cross-industry approach to address the root causes of forced labor. The RLI also provides TTI with specialized services and tools to establish company-level due diligence programs. In addition, we are a member of the Responsible Minerals Initiative (RMI). We are also proud to be a founding member of the Better Mining initiative.
Responsible Sourcing
Partnerships & Memberships
From 2019
Responsible Minerals Initiative & RMI Audit Fund
From 2020
Responsible Business Alliance
RCS Group – Better Mining
The Mekong Club
2021 and Onwards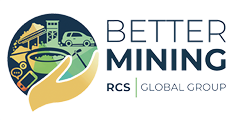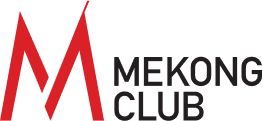 GOVERNANCE
spotlight
BETTER MINING:

RCS & UNICEF COLLABORATION

Contributing to Responsible Sourcing Partnerships to further Social Justice

Read More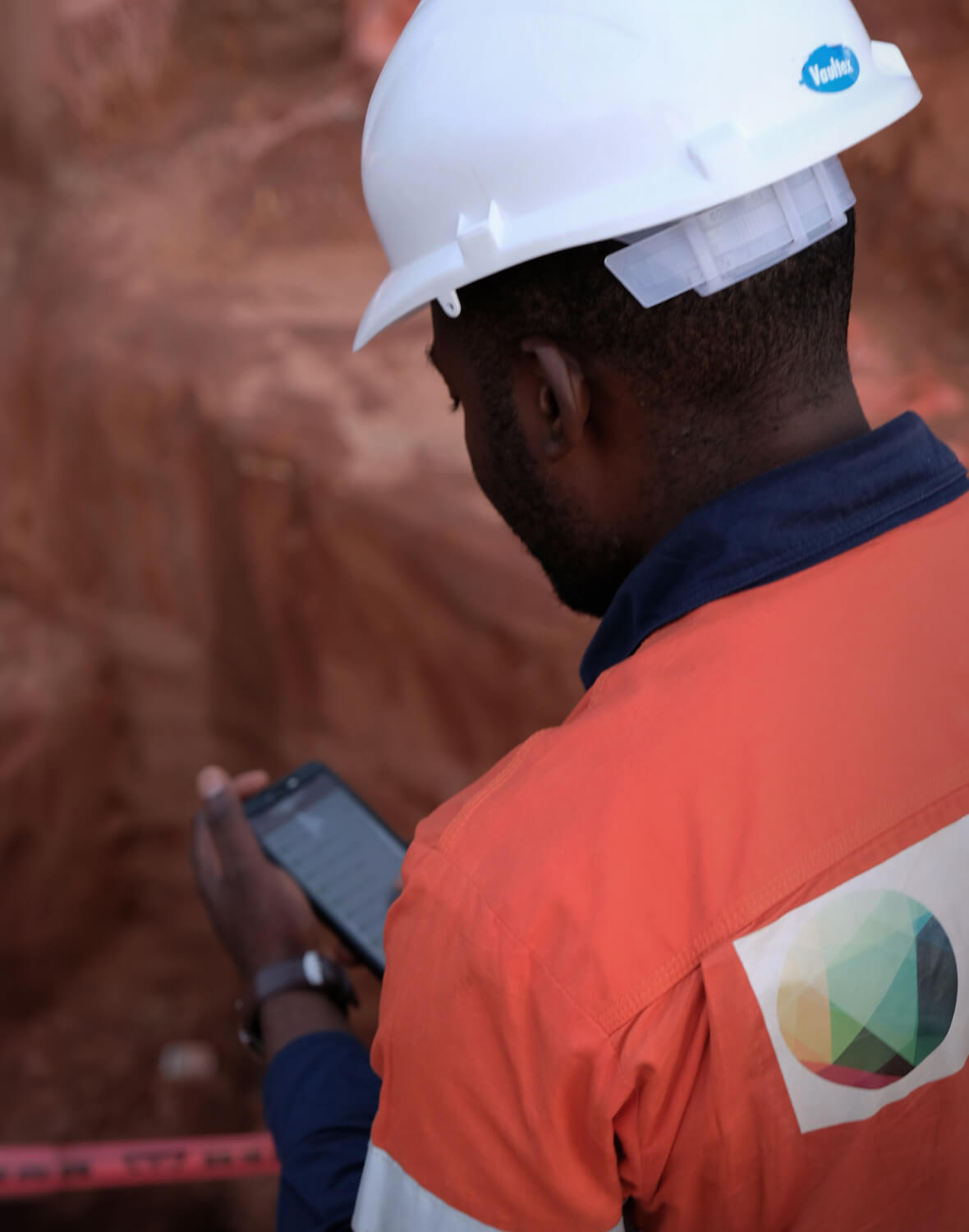 Environment
ENVIRONMENTAL MANAGEMENT STRATEGY
Our strategy focuses on clean technology innovation, decarbonization and circular economy.
Read More
Products
Leveraging R&D, supply chain engagement and global partnerships to reduce environmental impact
New Technology and Equipment
Preventing pollution and reducing emissions
Awareness Raising Campaigns
Conserving energy and natural resources
Management Systems
Integrating environmental impact reduction into our operations, product development and across our value chain
Employee Training
Minimizing waste and increasing reuse and recycling
spotlight
OUR PATH TO
DECARBONIZATION
Target-setting Approach and Roadmap
60%
REDUCTION IN GHG EMISSIONS (SCOPE 1 & 2) BY 2030
Read More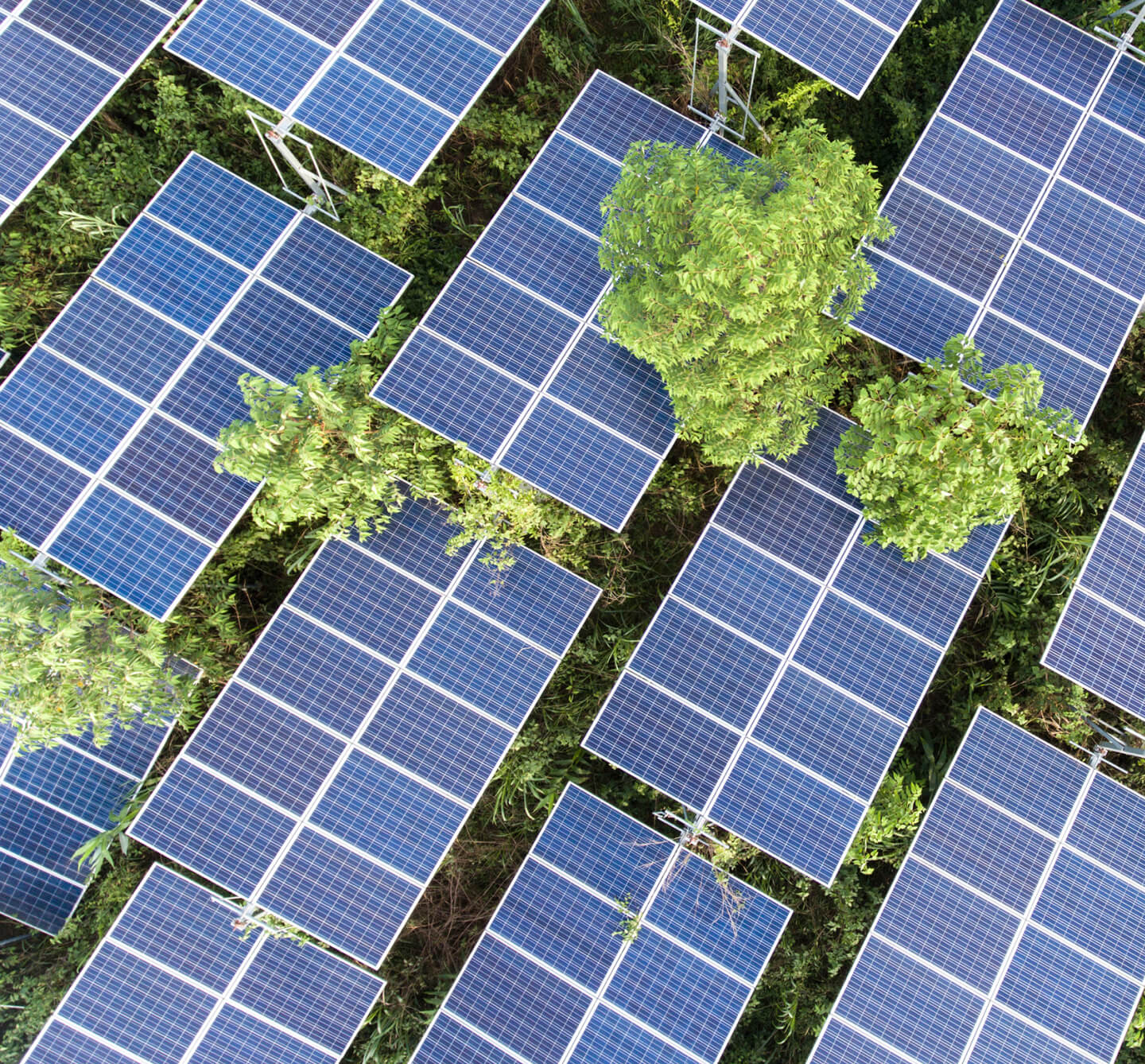 MATERIAL TOPICS
Climate Change
Understanding the effects of the changes in the climate related to increased heat, drought, coastal flooding and others, and what these mean for business, society and ecosystems, allows us to formulate climate actions and strategies that mitigate risk and build resilience.
Become a net zero organization
Ensure full compliance with climate-related frameworks and regulations
Implement a climate adaptation and resilience strategy
Reduce Scope 1 and 2 GHG emissions by 60% by 2030
Set energy consumption reduction targets
Full disclosure on climate action performance and plan
Conduct a climate risk assessment of both physical and transition risks on all key sites
How We are Managing It
The impacts of climate change are ever-increasing, making the need for a cohesive climate resilient strategy imperative. As outlined below, we have undertaken a holistic and comprehensive approach, based on research, science, technology and market realities, to develop our strategy for climate action.
Energy and Emissions
Managing our emissions is an important aspect of our carbon reduction strategy. Our manufacturing processes, transportation, office operations and supply chain are all sources of air and GHG emissions. These are emitted when fossil-fuel based combustion processes are used to generate electricity for manufacturing, heating and cooling, lighting and building management systems, and to operate cars, trucks and other small machinery. In addition, we use fluorinated gases, such as R-404a, as refrigerants.
Read More
spotlight
Renewable Energy
With renewable energy procurement being a key measure in our decarbonization pathway, we have initiated both onsite and offsite projects.
Solar Energy in the PRC We are preparing to install solar rooftops at our facilities in the PRC and are now in the final stages of selecting an external partner for this project. Our aim is for our first installation at our main location in Dongguan in 2022 with all phases scheduled to be completed by 2026. The total area covered by solar panels will be over 120,000 sqm, generating an estimated 13.92 MWh of energy by 2027 for TTI AIP, which represents 18% of the electricity consumed at this location in 2021.

Green Energy in the USA We are also pursuing an offsite project in the USA to help meet our target. Our Milwaukee Tool BU engaged experts at their main energy provider, WE Energies, to perform energy audits at all locations in Southeastern Wisconsin. After review of their projected consumption, Milwaukee Tool entered into a green energy commitment with WE Energies that provides 100% renewable energy at all Southeastern Wisconsin Milwaukee Tool locations. The agreement commenced in February 2022 and makes Milwaukee Tool one of the early adopters of the Energy for Tomorrow program.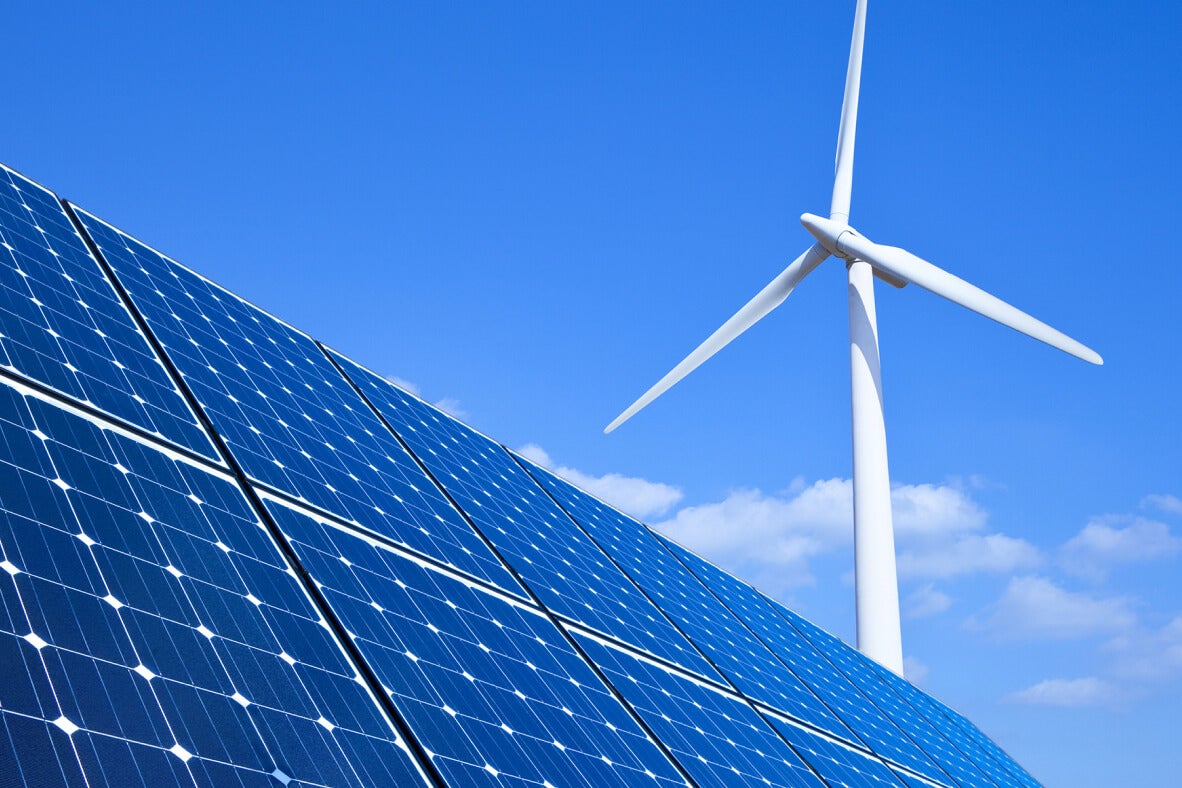 MATERIAL TOPICS
Resources, Materials and Waste
The long-term sustainability of our business is dependent on the responsible consumption of resources and materials and proper management of waste. We need a robust approach to maintaining healthy ecosystems, our natural capital and the safety of colleagues, business partners and communities.
Ensure the responsible consumption of resources across our business
Improve waste treatment and efficient waste management
Implement programs for biodiversity protection and restoration
Achieve a water consumption reduction target of 6% per year at our PRC factory site
Set a Group waste and water reduction target by 2023
Increase the number of material management programs and facility development plans that consider biodiversity impacts
How We are Managing It
TTI remains committed to reducing our consumption of natural resources, utilizing materials responsibly and ensuring the safe management of unavoidable waste. We prioritize R&D projects that employ cutting-edge technology, equipment and systems to conserve, recover and reuse wherever possible.
Natural Capital – Water and Biodiversity
Natural ecosystems provide a variety of renewable and non-renewable resources that our business depends on. One such resource is water. All of TTI's water needs are met locally by municipal sources, and we remain compliant with all local regulations on water withdrawal and wastewater discharge as per our SOP on Water Pollution Management, without any issue in sourcing water that is fit for purpose. Our water management strategy is focused on the efficient usage of this shared resource and the proper oversight of wastewater discharge. We aim to reduce our absolute water withdrawal every year.
Read More
spotlight
Leveraging Brand Power to Drive Sustainability
In 2021, our Milwaukee Australia BU partnered with local recycling partner Enviro-stream to launch FUTURE FORWARD™. Going beyond simply making battery recycling available to users, the new initiative involves a targeted campaign that seeks to leverage our Milwaukee Australia brand and embed sustainability into our identity. We chose to work with Envirostream as it had established a first-of-akind in Australia, environmentally safe lithium-ion battery recycling facility. By processing onshore, Envirostream is adding value back into the Australian manufacturing sector and growing the local sustainability industry by creating jobs — a factor that was identified as important to our users. Following state-level pilot programs tested in the previous year, Milwaukee launched nationwide retail collection units in June 2021. We also identified key clients and executed several pick-ups at job sites. At the nationwide launch in June, the campaign collected 20 kg of batteries. The volume continued to increase month on month and by November, monthly collections reached 76 kgs of lithium-ion. Currently, the team is using collection data to gauge market reception of the program. Looking forward, the FUTURE FORWARD™ team aims to tailor the next phase of marketing and communications about the project to be more targeted towards different facets of the market. The ultimate goal of the campaign is to fully integrate FUTURE FORWARD™ into the Milwaukee brand and cement battery recycling as part of our central value proposition to users.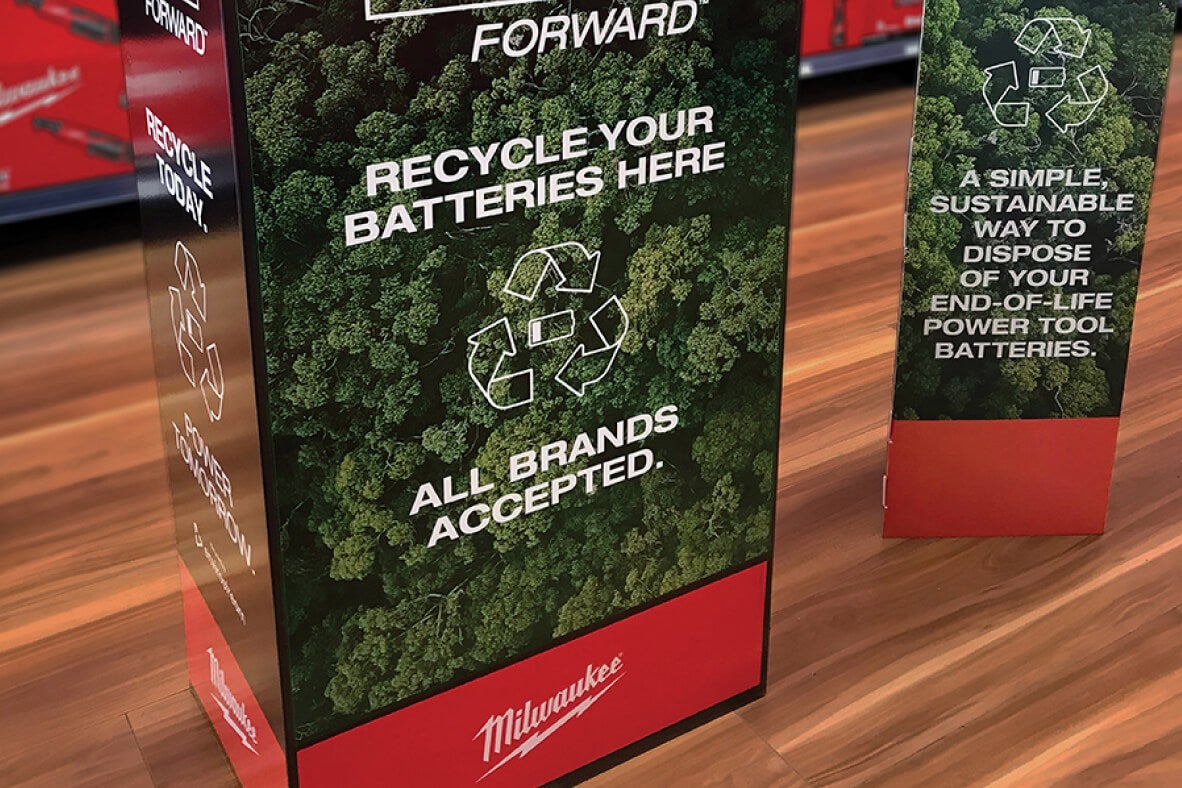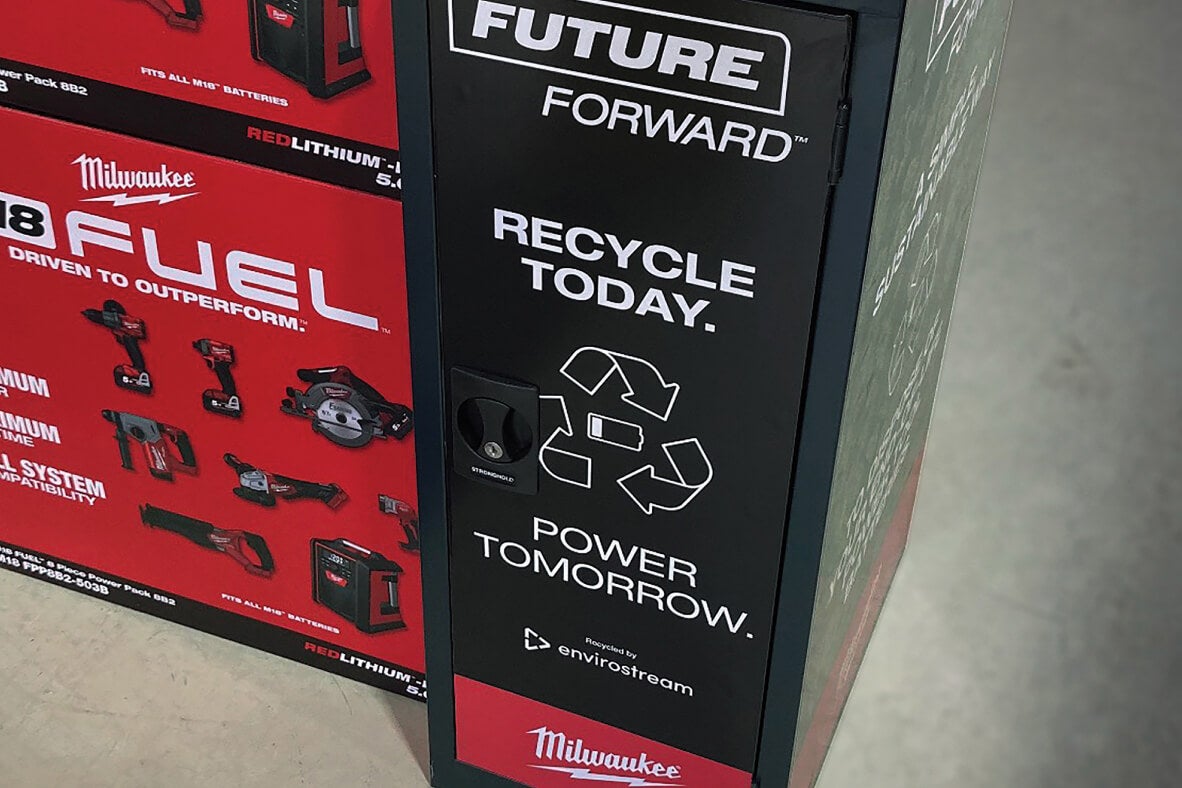 MATERIAL TOPICS
Sustainable Products
Investing in clean technologies, and creating products with sustainability attributes that are reliable, repairable, recyclable and reduce our overall environmental impact, help to mitigate our business risks and build stakeholder trust as we strive to create shared value for people and the planet.
Promote circular business models by increasing service, repair, maintenance and refurbishment services
Increase investment in clean technologies
Develop products that improve living and working environments
Increase the number of tools being re-manufactured, repaired and/or refurbished
Increase the number of tools and batteries recycled
Increase product efficiency
Increase the number of products that reduce noise pollution
Reduce/eradicate outdated technologies (petrol, pneumatic, hydraulic-powered products)
How We are Managing It
Innovation is embedded in TTI's cultural DNA. We have been designing energy efficient products for decades, starting with battery technology as early as 1994. In subsequent years, we have also developed products that generate low-carbon emissions and reduced noise while in use, as well as LED lights.
Research, Development and Design
With environmental impact being a key consideration of our product design principles, various teams across the Group have been collaborating to create a Sustainable Design Guide for our products. The Guide utilizes information from life cycle assessments that have been conducted on our key product categories since 2018 as well as GHG footprint analyses. It will allow us to develop more products that meet EHS objectives while aligning with the principles of circular economy. A range of checklists are also being continuously developed to provide guidance on the principles of sustainability and circular economy.
Read More
spotlight
Cordless vs Gas Powered Products
Consumer power equipment
Another line of our products that emit less GHG emissions while in use, include the RYOBI cordless lawn mowers and outdoor power tools. We performed an analysis on our cordless lawn mowers conducted by an independent expert. The results showed that there is a reduction of 8% in the GHG emission footprint of the cordless lawn mower when looking purely at the products, namely as a result of their materials, manufacturing and assembly. However, an indicative scenario of 500 uses of the two products yielded different results. Testing showed that after 500 uses, the RYOBI Cordless Lawn mower had a significantly reduced GHG emission footprint, approximately 166% or 2.6 times lower than the gas-powered lawn mower equivalent.